We share lots of cruise updates and advice here, and this is a weekly roundup of everything you may have missed from this week.
If you're busy but want to keep up with all the helpful cruise advice we share, this is an easy-to-digest look at the recent articles and updates we've shared 
1. Resident discounts can mean big savings!
Image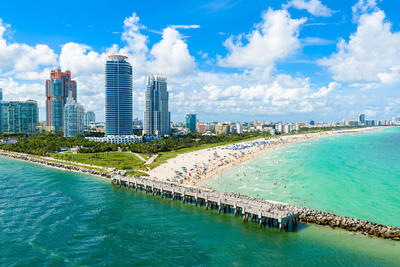 For those who love cruising, living in Florida as a resident makes perfect sense. You're only ever a drive away from the world's busiest cruise ports, and have multiple port options throughout the state.
You may notice when going through the booking process for your next cruise that the cruise line asks for your residency. If you qualify for certain residency offers on a particular sailing, this is reflected in the cruise fare price.
So, why would cruise lines want to give Florida residents a cruise discount in the first place?
Read more: Why do Florida residents receive cruise discounts?
2. Don't be late back to the ship!
Image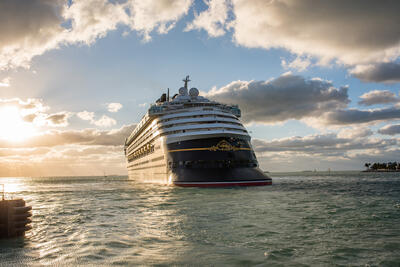 One of the worst imaginable things that can happen on a cruise vacation is watching the ship sail away while you are left behind in a foreign port. 
Trying to figure out the logistical nightmare of meeting up with the ship at the next port, and the cost of last-minute transportation is stressful, and not at all how you want to spend your vacation.
Here is what you need to know about what happens if you miss your cruise ship and the proper steps to take to avoid this happening to you.
Read more: What happens if you miss your cruise ship
3. How to make your money go further with shore excursions
Image

One of the most fun parts of planning your cruise vacation is deciding which shore excursions you want to participate in. 
Shore excursions are meant to enhance your time in port, and with such limited time in each place it's impossible to do and see everything. 
As with anything, you want to make sure that you get your money's worth for your vacation and that includes shore excursions. Here are 10 tips for getting the best cruise shore excursion values on your upcoming sailing.
Read more: 10 tips for getting the best cruise shore excursion values
4. What it's like to cruise many times a year and why it makes sense for Allie
Image
While most people view cruising as their once-a-year vacation, Allie is not one of those people.
Within the last year, she sailed on 10 cruises visiting 12 different countries, including incredible destinations like Portugal, Alaska, Israel and the Canary Islands.
You may be left wondering not only how much that all cost, but if it was worth it. Allie breaks down how she spent $20,000 on cruising, and why she doesn't regret blowing her budget.
Read more: I'm 28 and spent $20,000 on cruising in the last year. Here's why I don't regret blowing the budget
5.  How to tackle that first cruise vacation!
Image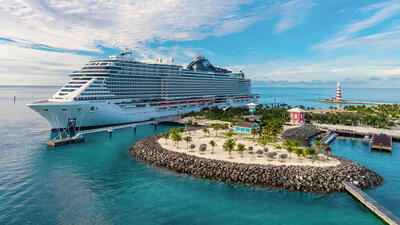 If you're preparing for your very first cruise, you're probably wondering what needs to be done before you leave for your trip. Now that you have put down the deposit for your cruise, you can start to think about what needs to get done to ensure you have the greatest vacation possible. 
There are some universal things you should do to get ready for any cruise, no matter if you are escaping to the tropics or embarking on a once-in-a-lifetime Alaskan or Europe sailing. 
Here are the things you need to do in order to best prepare for your first cruise.
Read more: How to prepare for your first cruise
 
6. Taking a cruise alone is such a liberating experience!
Image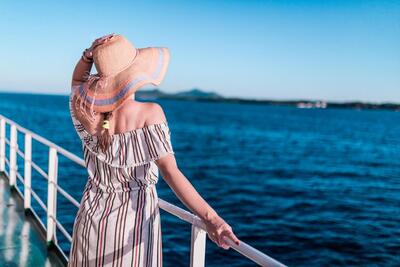 Some people can't imagine the idea of embarking on a solo vacation, much less a solo cruise. 
Chantal recently took a 10 day solo cruise, and it ended up being one of the most relaxing vacations she ever took.
With more and more people enjoying solo journeys for a host of reasons, she breaks down the 15 reasons why solo cruising is a fantastic way to travel.
Read more: 15 reasons why a solo cruise is a great way to travel
7. Comparing the suite experience on Royal Caribbean vs Celebrity
Image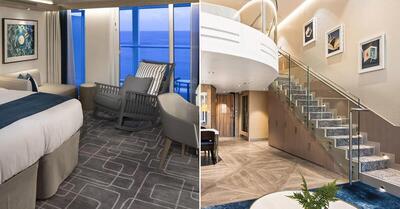 Have you ever wondered what it's like to sail in a suite on two different cruise lines? 
Booking a suite is a nice splurge that can get you access to major benefits such as select venues, free drinks, and wi-fi. But these experiences can vary greatly between cruise lines.
We tried both Royal Caribbean and Celebrity Cruises to see how their suite experience compares.
Read more: The suite life: Royal Caribbean vs Celebrity Cruises. Which is better?
8. Our list of the best shore excursions in the Caribbean!
Image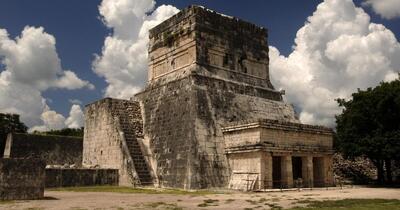 While the Caribbean may be known for their crystal clear waters and white sands, there are activities other than lounging on the beach for cruisers to enjoy.
From visiting ancient Mayan ruins, to ziplining, hiking and even exploring underground caverns, there is truly something for everything to enjoy.
From thrill-seeking to cultural tours, here is our list of the best excursions in the Caribbean to help you prepare for your next tropical getaway.
Read more: Best Caribbean shore excursions
10. Whether you're looking for the best weather, lowest crowds, or biggest party, here's when to cruise to the Bahamas!
Image

The Bahamas are an extremely popular cruise destination, year-round. With Caribbean cruises of all lengths being able to stop there, chances are if you're sailing from Florida, you will have the opportunity to visit both the Caribbean and Bahamas. 
That being said, when you decide to cruise can greatly impact your overall experience. From spring break season to cooler weather, there are certain times you may want to consider cruising to the Bahamas. 
Here are the best times to cruise to the Bahamas based on certain preferences. 
Read more: Best Month to Cruise to the Bahamas