If you've never set foot on a cruise ship before, you might be wondering what you can expect onboard. 
Image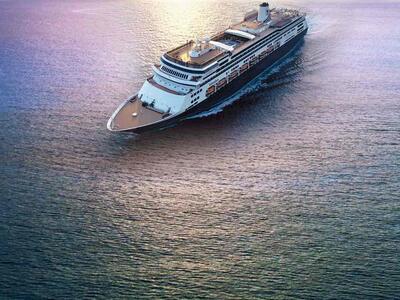 Going on your first cruise can be awe-inspiring while you experience the magic of cruising for the first time. From the exquisite food to the impeccable service you'll receive, you are sure to fall in love with cruising - just as so many of us have done!
Don't forget about the spectacular entertainment and the onboard activities either. We are confident that you won't leave your cruise ship feeling disappointed. 
But, you might feel overwhelmed if you don't have a basic understanding of how cruises work.
You've come to the right place if you're looking for a guide to everything you should know before you go on a cruise! We've compiled our best list of tips, tricks and information so you know all the cruising things before you leave on your cruise vacation.  
The Endless Food
Image
As a kid on my first cruise, I was enamored with how much food was available. Even better, pretty much everything is unlimited so there's really no limit to how much delicious food you can enjoy on your cruise.
To start, almost every cruise ship has a standard buffet that serves breakfast, lunch and dinner. This isn't your typical buffet though, as you'll find an excellent selection of food that ranges from burgers and fries to authentic Indian curry. 
There's also normally a main dining room where you can dine each night for a 3-course meal. This is included with your cruise fare and you can order as much as you'd like! Most of the time, this includes some of the highly-anticipated menu options, like lobster tail. 
Image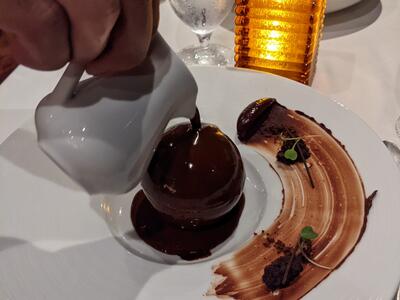 Don't feel embarrassed ordering multiple appetizers or if you want to try a few of the desserts. The servers expect that you'll try a variety of things. We normally like to order a multiple options and then try everything on the table to see what the favorite menu item is each night.
If you cruise with Norwegian Cruise Lines, you'll be able to eat dinner whenever you want in the main dining room. Other cruise lines have a more traditional approach with an early and late seating. In this case, you eat at the same table each night at the same time with the same servers. 
The main dining room will usually serve a sit down breakfast as well with items that you can't always find elsewhere. For example, Royal Caribbean has started serving Lox & Bagel boards and breakfast burritos in the dining room for breakfast, which you can't get in the morning buffet. 
Most cruise ships have other cafes included that serve complimentary food, such as pizza, sandwiches, pastries and baked goods. You certainly won't go hungry!
Specialty Dining Options
Image
While your cruise fare includes all meals, you can opt to enhance your cruising experience by dining at a specialty restaurant. 
These restaurants normally charge a flat rate and offer top-notch menu items. If you love the steak in the main dining room, you'll die for the tenderness of the steak offered in the specialty restaurants. In my experience, the specialty restaurants operate under an 'all you can eat' structure. 
Don't get us wrong, the food onboard your cruise will still be delicious and plentiful. In the specialty restaurants, you can normally find long-time cruisers who have grown to appreciate a change of pace from the main dining room.
Image
The specialty restaurants are also a great option if you are celebrating something special or want a romantic night away. 
These restaurants require reservations typically, so be sure to plan ahead as much as you can. We like to scope out a night in the main dining room that doesn't appeal to us and head to a specialty restaurant that night. 
Excellent Service
Image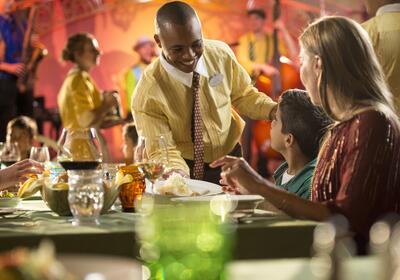 Cruises are known for providing excellent service to guests. You'll be feeling like royalty when you cruise with servers and workers wanting to ensure you are pleased with your experience.
If you have any issues or questions, don't be afraid to request or inquire with a crew member. They've always gone above and beyond to accommodate any requests we have. They want you to have an amazing vacation - so they'll do just about anything in their power to make you happy. 
This also goes for service in the dining room. Culturally, some cruisers prefer a very slow dinner while others want to be in-and-out quickly. Communicate with your server if you prefer one way or the other and your server will almost certainly accommodate your request. 
Image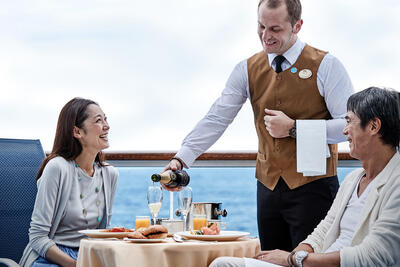 Also, if you want something that isn't on the menu, feel free to request that in the dining room. While it's not a guarantee, sometimes the head waiter can pull strings to get you a personalized dish. Just be sure to give your server a few days to figure out the request!
As such, if your budget allows, bring some extra cash to tip the servers and crew members that go the extra mile for you. 
Understanding Gratuities
Image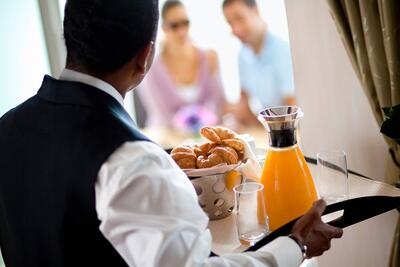 Most first-time cruisers are confused on how the onboard gratuities work. While these are completely optional, they are somewhat expected.
Each day of your cruise, you'll be charged a gratuity rate on a per person basis depending on your stateroom. Most of the time, you can expect this to be around $15 - $20 a day, per person. 
You typically have the option to prepay these gratuities before you board the ship. If you have any onboard credit, you can use this credit towards your gratuities as well. Normally we have some sort of onboard credit, so I prefer paying for the gratuities onboard the cruise rather than prepaying. 
Image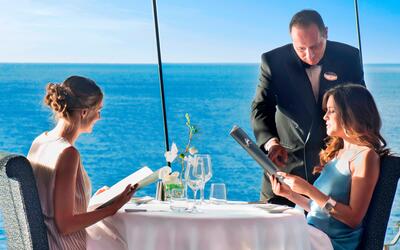 Since gratuities are technically optional, you can change the amount that's charged each day. If you prefer to just tip the servers individually, you have that option as well. 
Most of the time, everyone sticks to the prepaid and recommended amount that is charged each day. If you receive excellent service elsewhere, it's not uncommon to tip cash at the end of the cruise to the workers you want to recognize individually. 
The Busy Pool Deck
Image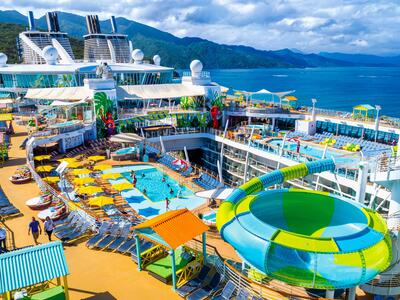 Those who are cruising somewhere warm and sunny will find the pool deck to be very busy, especially on sea days. As cruises are ramping up and sailing at full capacity, finding a prime chair can be tough. 
If you don't mind getting up early, snagging a pool chair in the morning is probably your best bet. However, be prepared for 'chair hogs' who place their towel on a chair to claim it for the entire day. Most cruise lines have rules against this, but it's rarely enforced. 
Image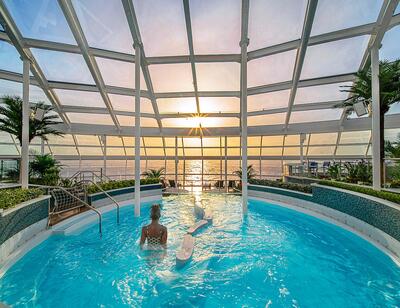 As such, be prepared for the pool deck to be busy throughout your cruise. This is a central location for the pools, hot tubs, lounge chairs, poolside bars and many activities. There's often a live band performing or movies playing on the big screen on the pool deck too. 
Be sure to check if your cruise ship has an adults-only pool area. Most of the time, this is a better spot to find lounge chairs and spend your day relaxing. This is an especially great tip if you have a sailing full of families!
Look Into Onboard Packages
Image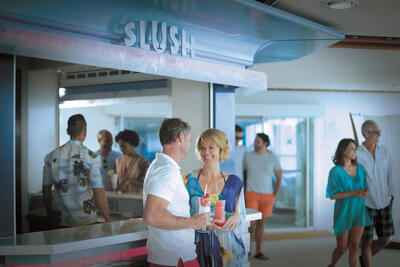 Cruise fares can generally be very cheap if you are sailing with one of the main cruise lines. Although this includes your food, lodging and accommodations, it doesn't typically include alcohol or internet. 
If daily drinking is typically for you on vacation, be prepared for drinks to cost anywhere from $10 - $15 each. It might be beneficial to pay for a drink package for your cruise, which would include unlimited alcoholic drinks. On average, you'll need to have 5-6 drinks a day to make the package worthwhile. 
You should also consider how many days you'll be onboard versus in-port. If you are planning to be onboard more than in-port, you have more opportunities to use your drink package. For itineraries that are port intensive, you might be better off purchasing cheaper drinks while docked.
Image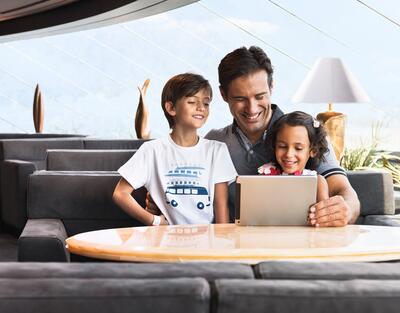 Similarly, internet onboard is not included. This can be a surprise to some new cruisers, as virtually everywhere these days provides free internet. You can purchase packages for the internet for the entire voyage or choose to purchase internet for one or two days. 
Even though the speeds have been improving with the newer ships and better technology, it can still be hit or miss whether the internet is fast and reliable. I've had pretty good luck with the internet being reliable, but I have cruised recently where the internet was down for multiple days. 
Onboard packages are meant to save you money, especially if you don't want to feel nickel-and-dimed for everything you purchase onboard. 
Spectacular Entertainment
Image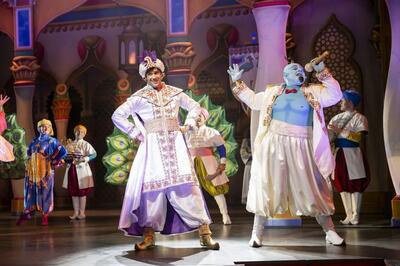 You'll love all the entertainment available onboard your cruise ship. Regardless of the cruise line, you can expect to be wowed with incredible entertainment. 
Some newer and bigger ships offer full-length Broadway musicals and even Cirque du Soleil shows. You can also expect to find live music, comedians, acrobats, magicians, singers and dancers performing throughout your cruise.
Depending on the cruise line, some cruise ships have specialty shows, such as diving shows, drone-light shows and ice skating performances. 
Nearly all of the entertainment onboard is included with your cruise fare. Some cruise lines, like Disney Cruise Line, offer entertainment that costs extra. However, you will still find daily entertainment and nightly shows that are included in your cruise fare. 
Cruises Aren't Created Equal
Image
If you are still in the booking process for an upcoming cruise, make sure you do ample research on the cruise ship you are booking. Some ships are older and smaller while others are newer and bigger. Although cruising has similarities across cruise lines and ships, these will be vastly different experiences!
Newer, bigger ships have more to do and more to offer. These will have probably showcase the best a cruise line has to offer thanks to technological improvements, engineering innovation and the overall evolution of cruising. Newer and bigger ships have tons of options for dining, entertainment and activities while smaller ships are more limited on what they can offer. 
As such, don't expect to book the cheapest cruise you can find and have a top-of-the-line experience. Do some research on cruise ships and itineraries that fit your budget. Look into the entertainment, dining and activities onboard and determine if that fits the needs of your travel group. 
Pack an Embarkation Day Bag
Image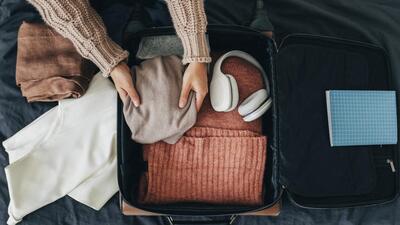 Similar to an airline, you'll hand off a large suitcase to a porter when you board your cruise ship at the terminal. The porters will take your large bags and eventually these will be delivered to your stateroom. 
It's a cruising rule of thumb to pack a carry-on bag for anything you want to do on the first day. If you want to hit the pool, make sure you pack a swimsuit and anything else you need (like sunscreen and flip flops). Some people prefer to hit the gym or running track when they get onboard, so you will need exercise clothes if that's on your agenda.  
Your bag should be delivered to your stateroom in the late afternoon, hopefully before dinner. I normally pack my dinner outfit in my carry-on suitcase just in case there's a delay. 
Also, pack any medicine or important documents (i.e. your passport) in your carry-on bag to ensure you always have them with you personally. We've heard too many horror stories of cruisers packing their passports into their checked bags, just to get to the counter and not be able to board the ship because they don't have the documents they need with them. 
Know the Dress Codes
Image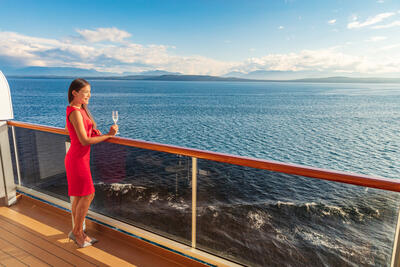 Cruise lines do expect that you follow the dress codes in the main dining room each night. Most of the time, the dress codes are very casual.
In recent years, it seems that the dining room is getting even more casual with people wearing jeans every night.  It used to be expected that no jeans were allowed in the dining room each evening, but that's not really the case anymore for most major cruise lines (in my experience).
There are usually formal nights during a cruise, but don't feel like you need to go all out on this night. Feel free to pack what you'd wear to a wedding. However, if you're someone who loves an excuse to wear a ballgown, then this is your time to shine!
Image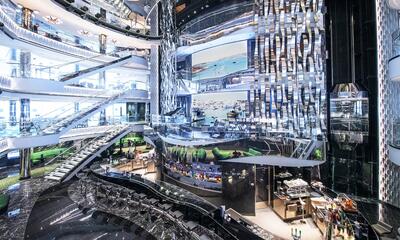 Be sure to check what is expected for dress codes onboard so you can pack accordingly. In fact, Norwegian Cruise Line was the first cruise line to get rid of formal nights altogether as part of their Freestyle dining approach. On the other hand, Cunard is very strict and will not allow anyone in the dining room if they are wearing jeans.  
Normally, my husband packs a variety of slacks and vacation-style button up shirts for dinners. I prefer to wear sundresses most evenings in the dining room with cute sandals or heels. 
Want more helpful information about planning a cruise?