Disney cruises are among the most popular kind of cruise vacations out there, and I have some easy tips for maximizing every minute and every dollar of your cruise.
These tricks can be used on pretty much every Disney Cruise Line ship, and should give you an advantage over most others sailing with you.
Some of these tips are things the cruise line doesn't tell you, while others are tried-and-true strategies that cruise pros have known for years.
Check them out, and be sure to share your own tips in the comments below!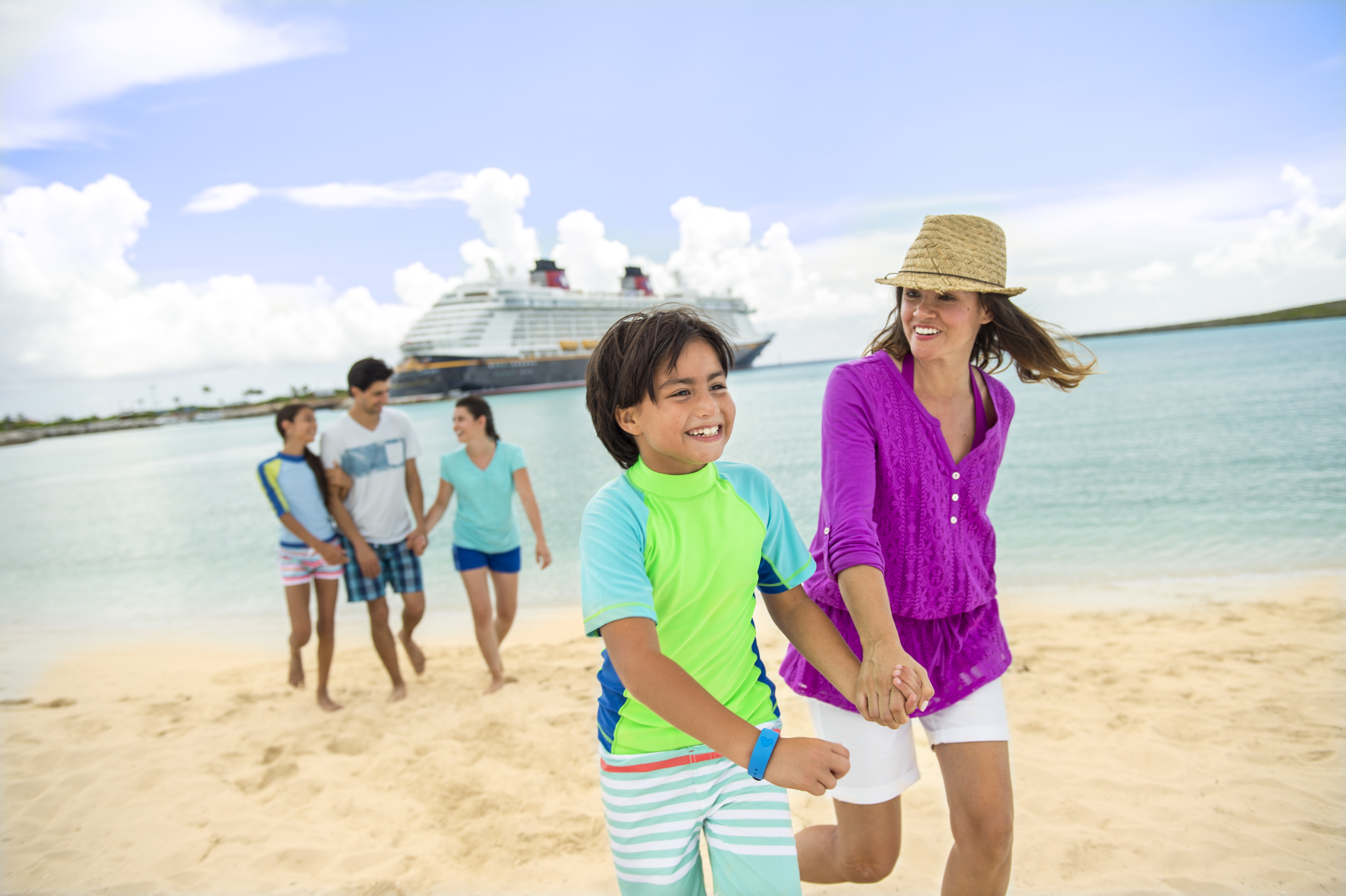 1. Many repeat Disney cruisers bring "fish extenders", which are a decoration adorned to the fish hanging near their stateroom door. These extenders are used for groups to identify other members of that group, or just for Disney fans to share gifts and notes with other fans.
2. Boarding begins based on your boarding group number, which you will receive when you arrive for check-in at the cruise terminal.
3. You can check-in for your cruise 75 days before the cruise on the Disney Cruise Line website.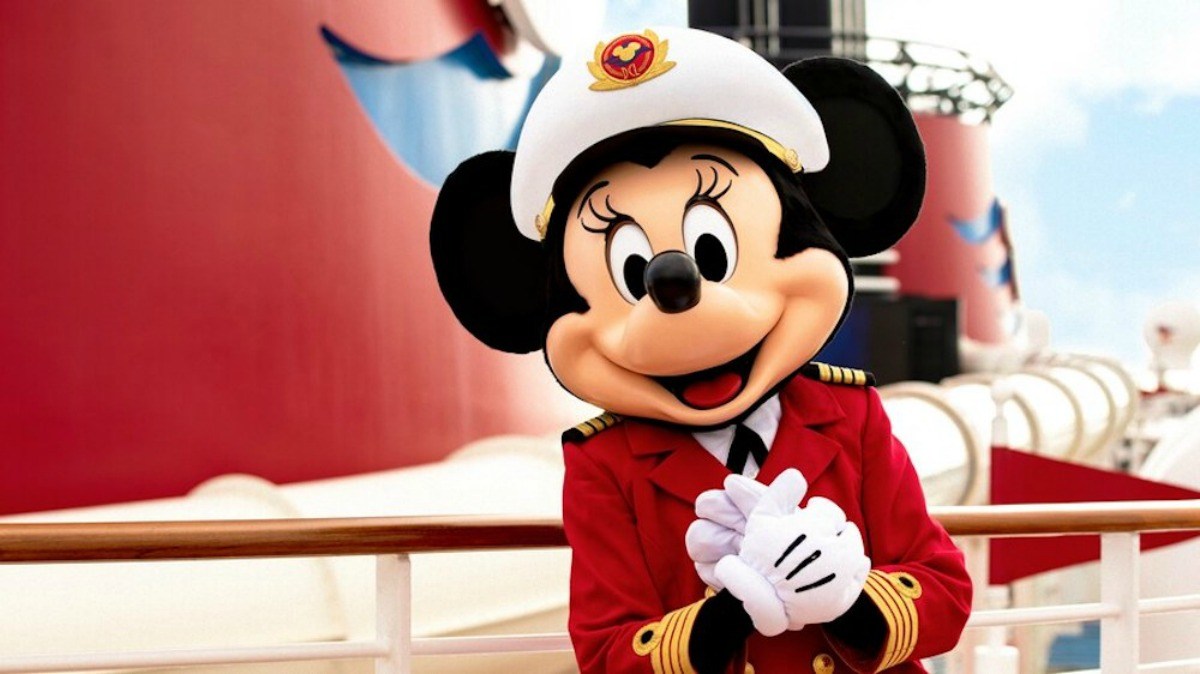 4. Each show on the main stage is available to watch in your stateroom television, so you do not have to go to the theater to see the performance.
5. Be sure to pre-book spa packages, cabanas at Castaway Cay, specialty dinner meals and anything else you want to do, because they sell out.
6. Disney has its own private island in the Bahamas, Castaway Cay. They are also working on adding a second private island, also in the Bahamas.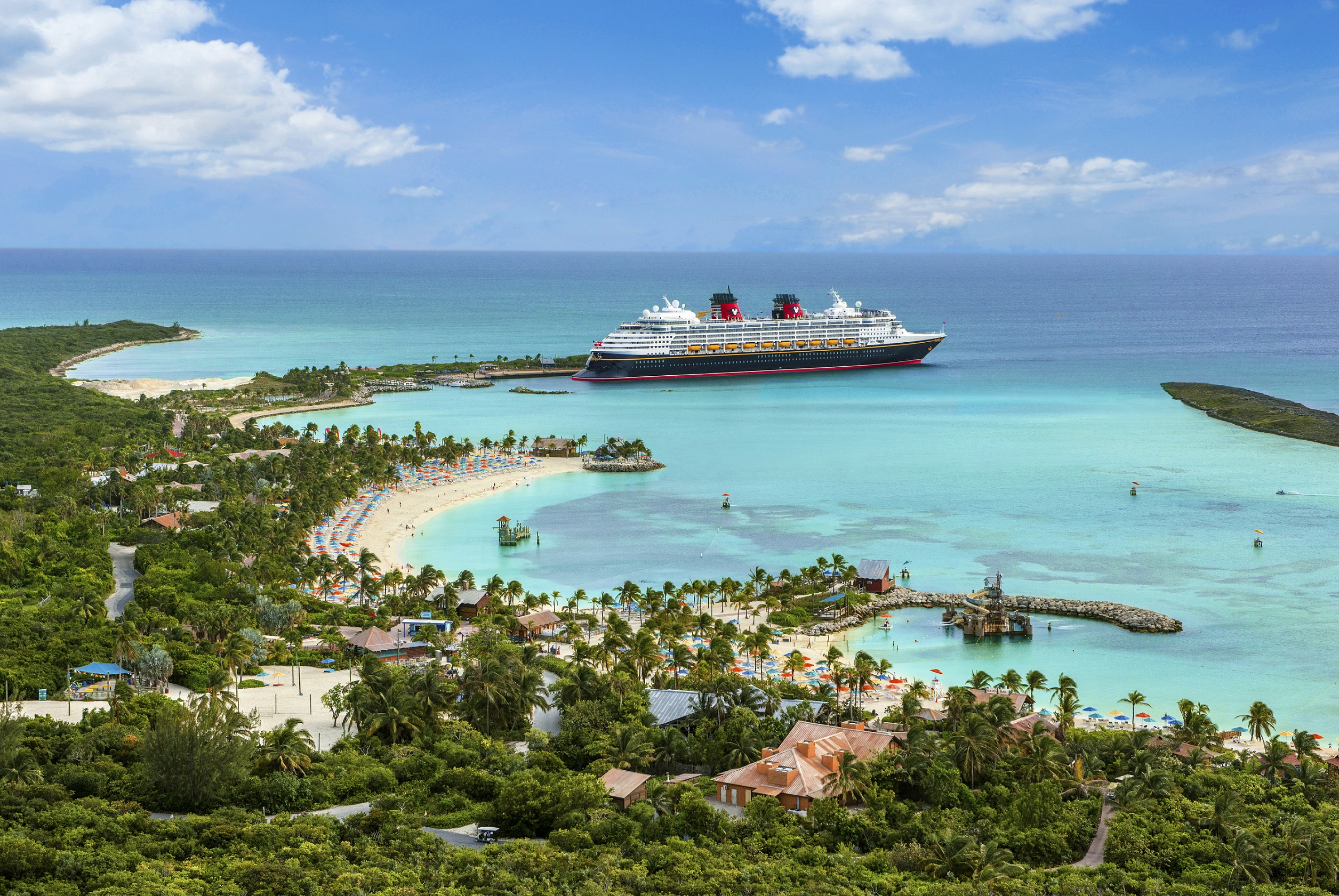 7. If you book another cruise while on a Disney cruise, the cruise line will give you up to a 10% discount, $200 on-board credit, and reduced deposit.
8. Disney allows you to bring onboard two bottles of wine or a six-pack of beer per person.
9. If you have the Disney Visa credit card, you can get discounts on photo packages and spa treatments.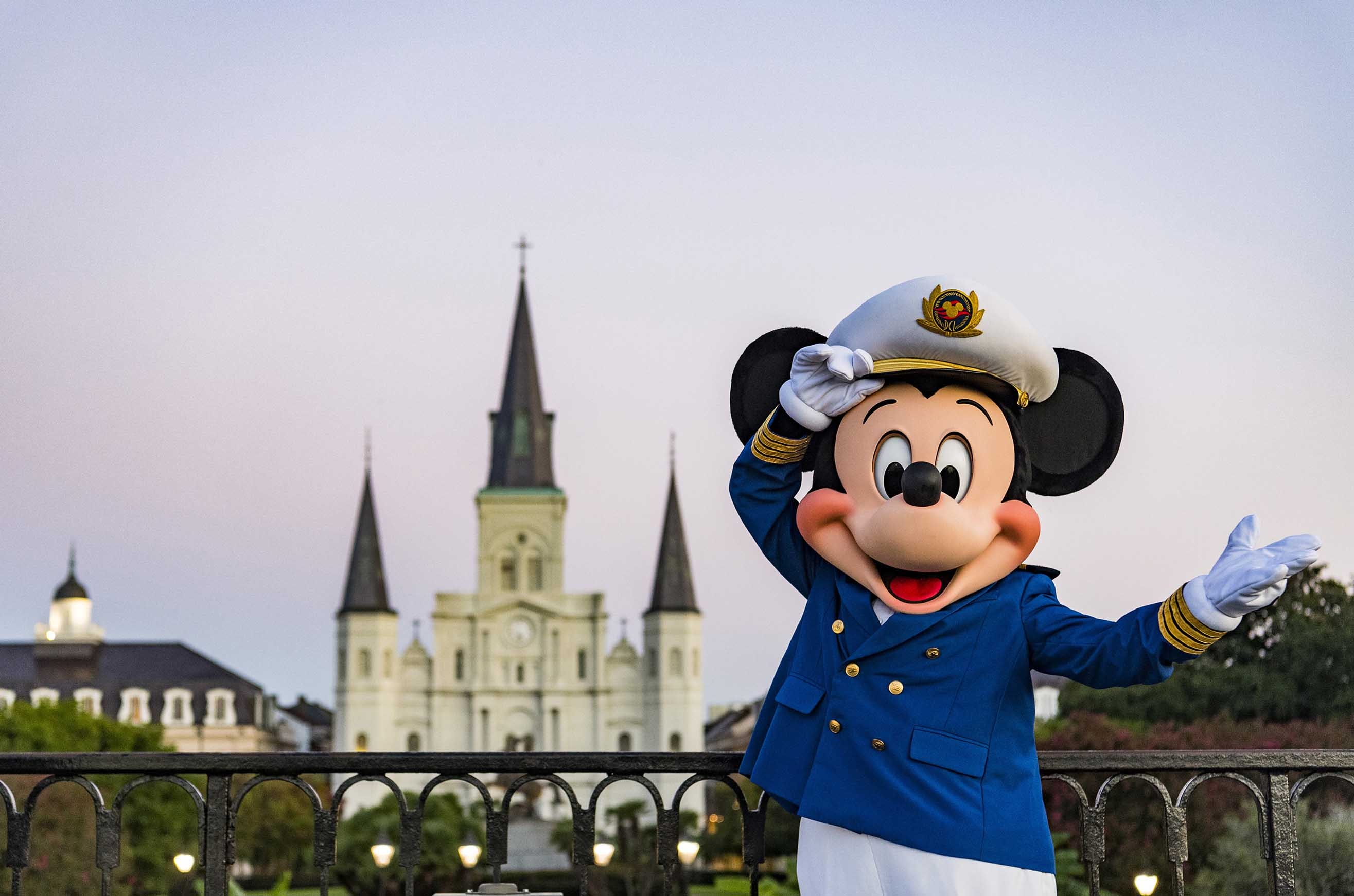 10. If you are a Disney Vacation Club owner at Walt Disney World or Disneyland, you can use your points towards a cruise.
11. Your Disney cruise stateroom will not be ready for you to use until around 1:30 PM.
12. If you want the best views at the Sail Away Party, try for one of the higher pool decks: Deck 10 on the Magic and Wonder, Deck 12 on the Dream and Fantasy.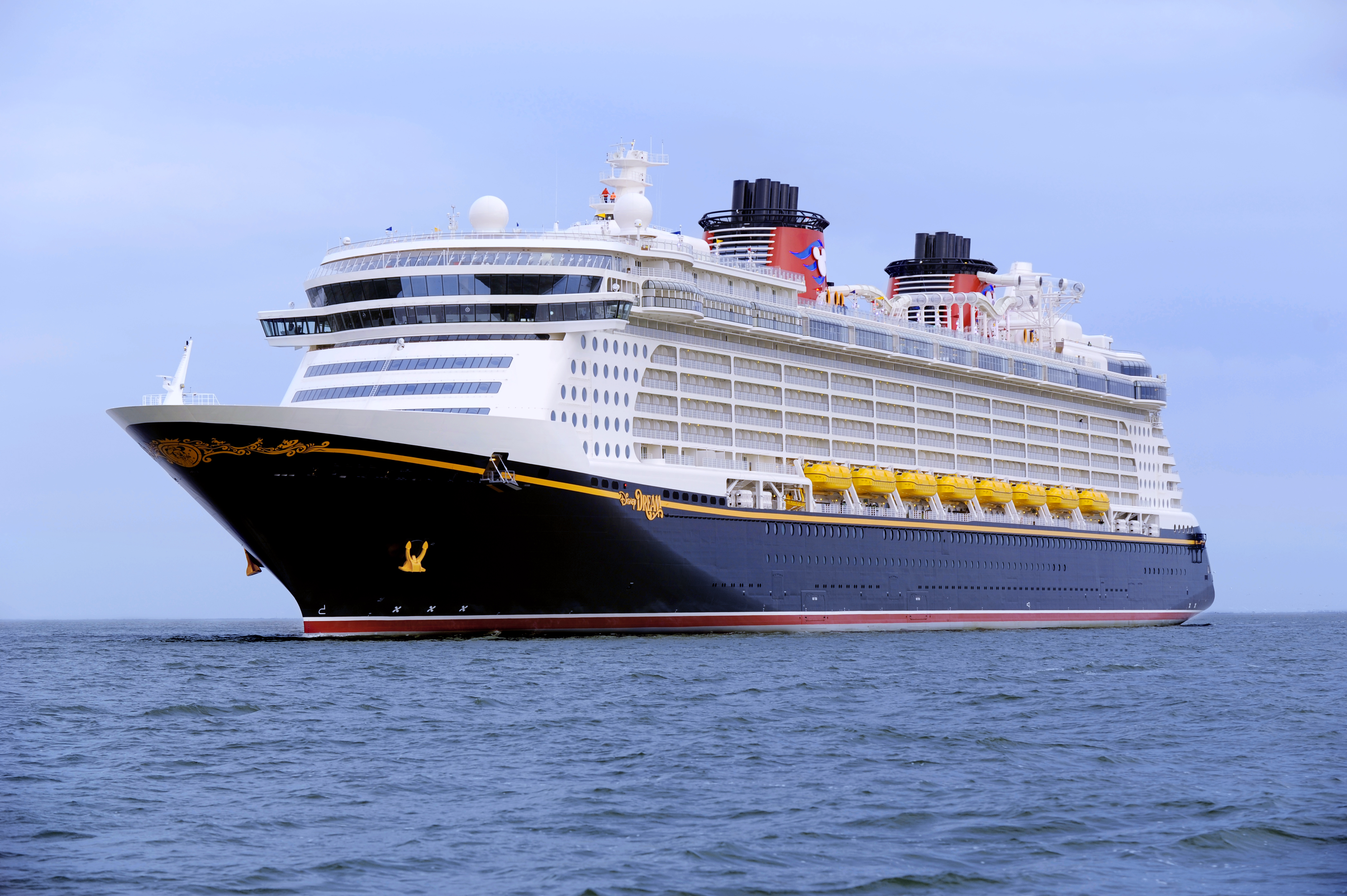 13. You can store your luggage (and anything else bulky) under your stateroom bed. The ottoman top comes off and has storage inside as well.
14. On the Dream and Fantasy cruise ships, your Key to the World card activates the light switch in the room.  You can place pretty much any other card you might have to keep it on as well.
15. You can always use the showers in the Fitness Center locker rooms, even if you aren't going to the gym. This is helpful for families sharing a bathroom.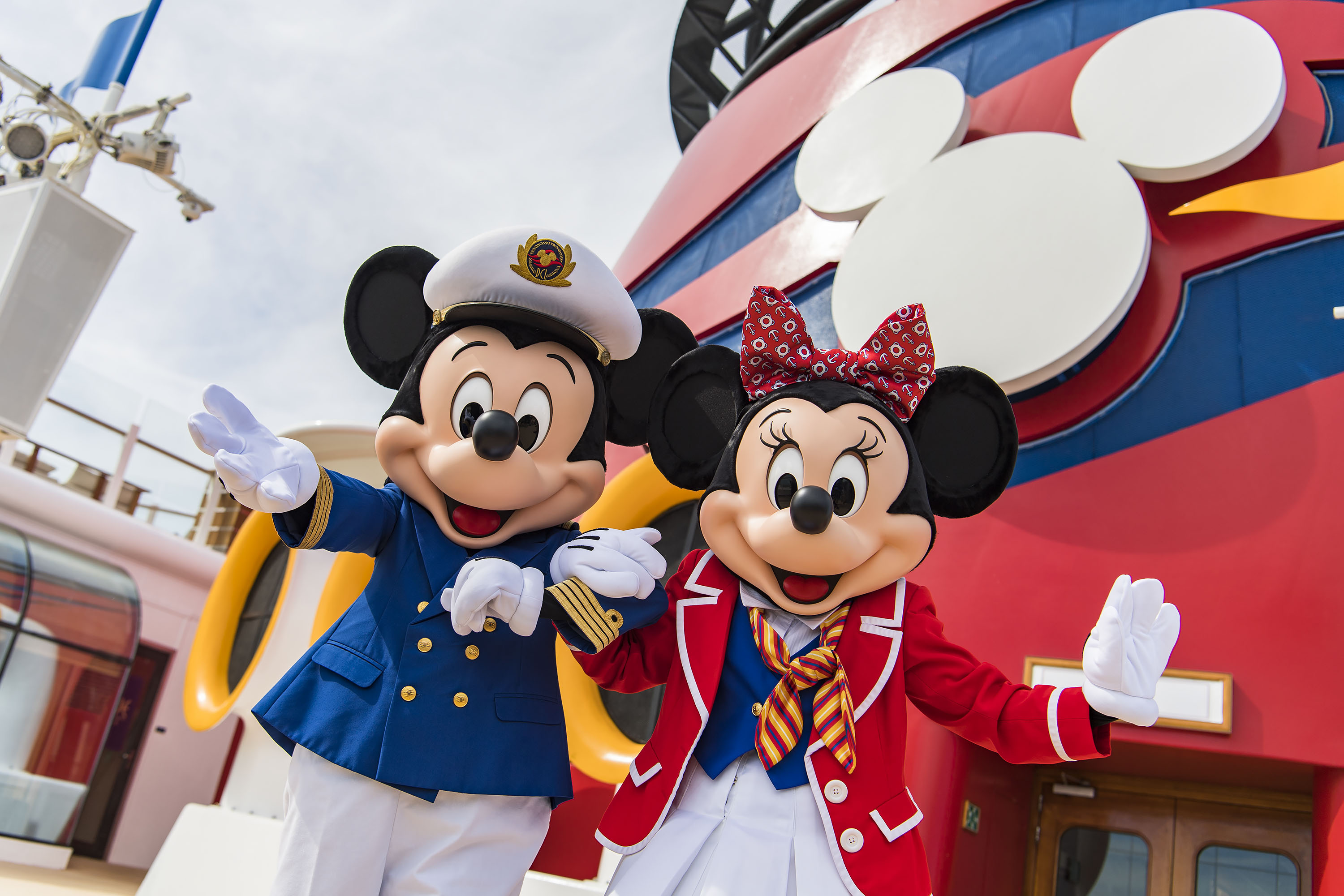 16. If you want to send a letter to be postmarked from Castaway Cay, there is a mail drop box on the island. You can purchase Bahamian stamps aboard your ship, and mail a postcard when you get to the island.
17. If you are looking for a cheaper time of the year to cruise, hurricane season (especially September and October) offer some of the lowest prices on Caribbean Disney cruises.
18. You can save time by skipping the elevators and taking the stairs. This also will help burn off a few extra calories!
19. You may make requests for your dining time preferences through a Disney reservation agent, as well as again when you check-in at the cruise terminal.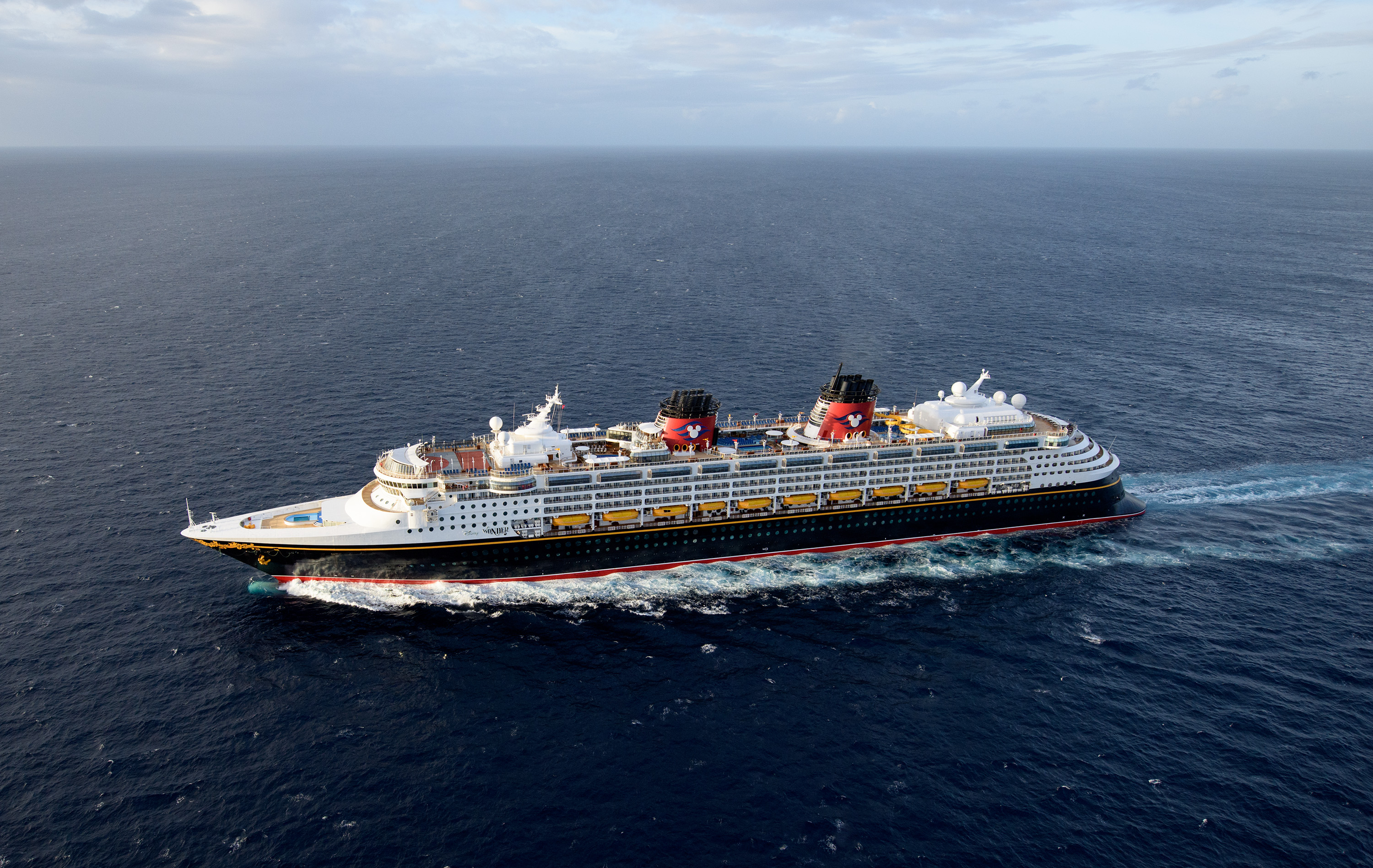 20. Soda is complimentary throughout your cruise at the stations on the pool deck.
21. There are Disney films shown in the Buena Vista Theater, which are complimentary to watch and even include new releases.
22. The popcorn and snacks offered at the Buena Vista Theater cost extra, but you can bring food from elsewhere on the ship that is complimentary into the theater.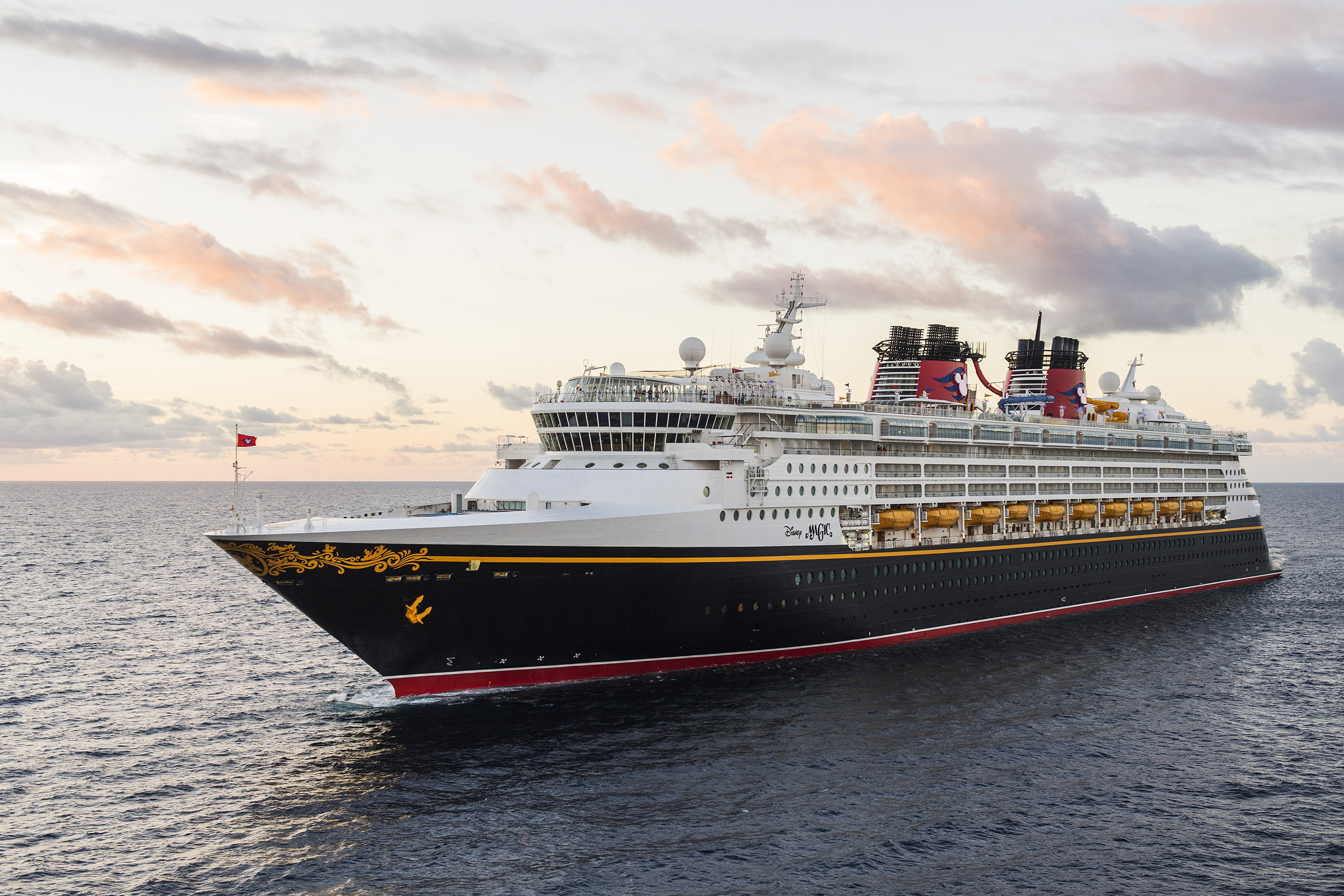 23. Every sailing has a pirate night, which means guests of all ages are encouraged to dress up as a pirate. Be sure to bring your own costume!
24. At meals in any restaurant, there is no limit on how many appetizers, entrees, or desserts you can order. Feel free to sample as much as you like.
25. At Castaway Cay, Serenity Bay is the adults-only beach for those that want to take a break from the families.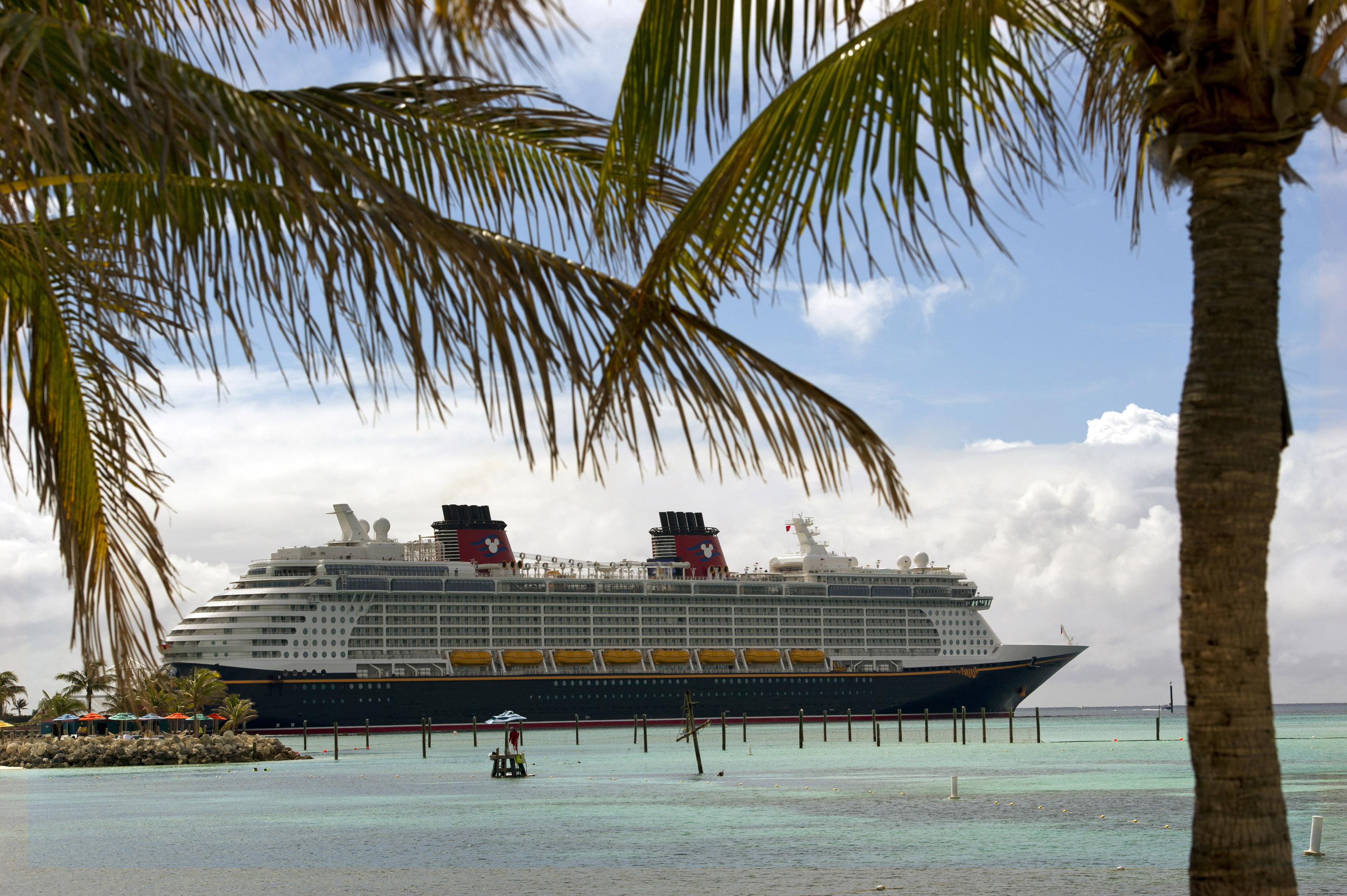 26. Anything you purchase on your Disney Cruise is done via your Key to the World card.  You will not need cash onboard (other than giving tips here and there).
27. The Disney Cruise App is free to use, and includes a complimentary chat feature.
28. There are hidden mickeys all around your cruise ship to discover. These are carefully arranged silhouettes of Mickey Mouse that can be a great sea day activity to try and find.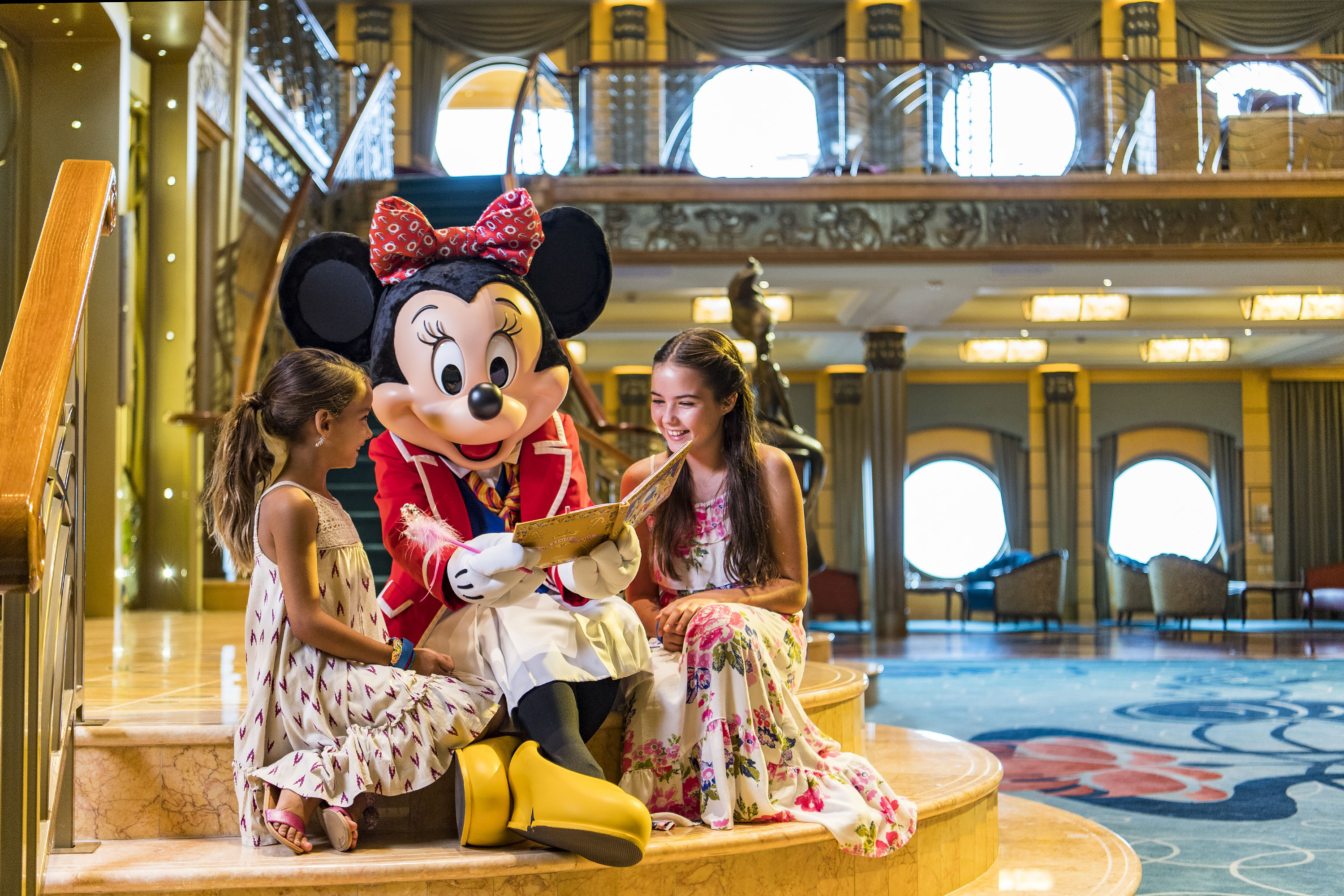 28. If you book a suite, you are entitled to access the concierge lounge.
29. Have your kids get woken up by a Disney character. Call guest services to set up a wake up call, and a Disney character will voice the wake up message.
30. The best time to ride the water slides like Aquaduck or Aquadunk is on embarkation time. Be sure to bring a swimsuit with you on embarkation day.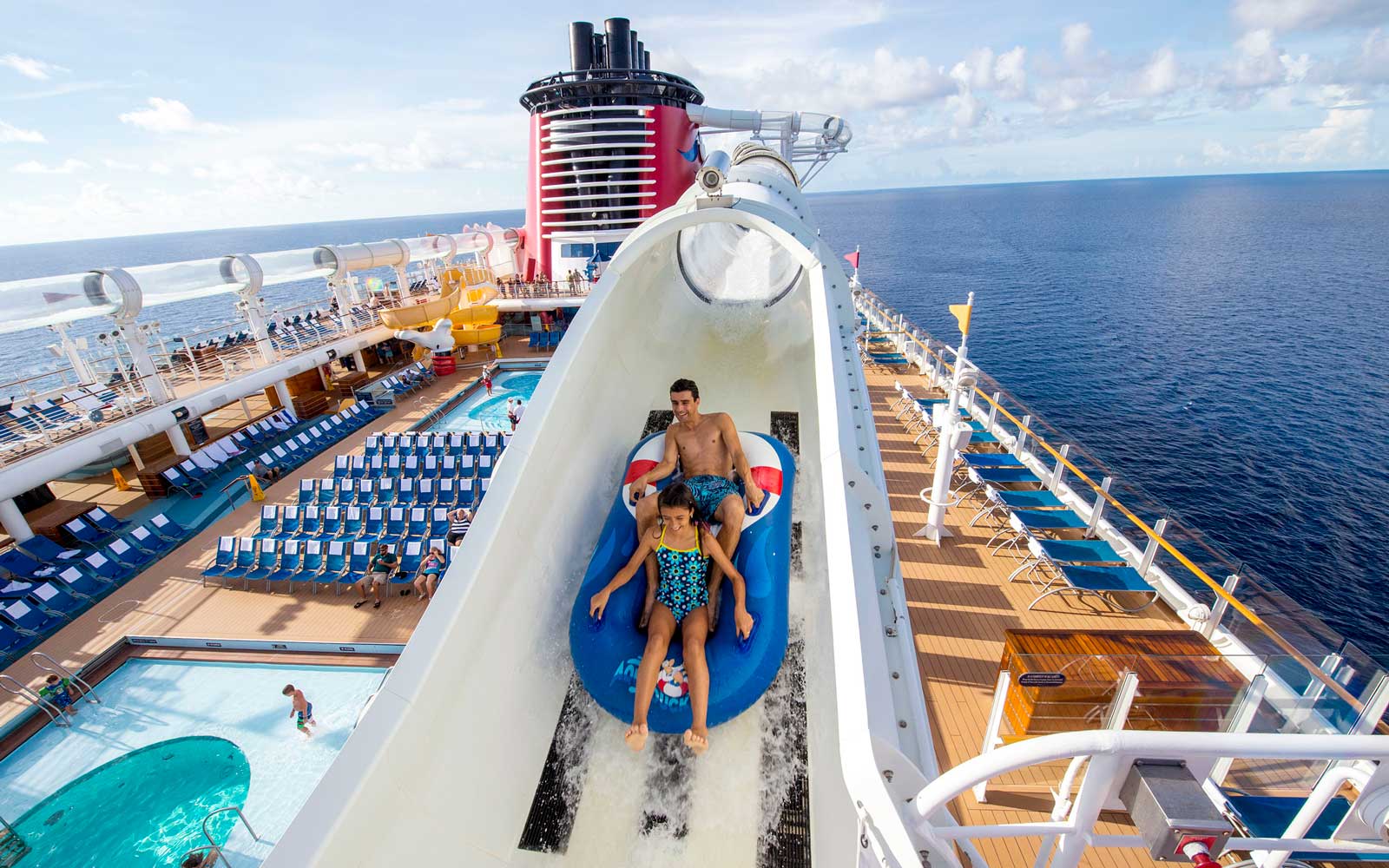 31. Another trick for enjoying the water slides with a short wait is to get in line 10-15 minutes before they open each day.
32. Bring cash with you on the cruise to provide for gratuities on the last night of the cruise.
33. Disney is the only cruise line to offer fireworks at sea. Do not miss it!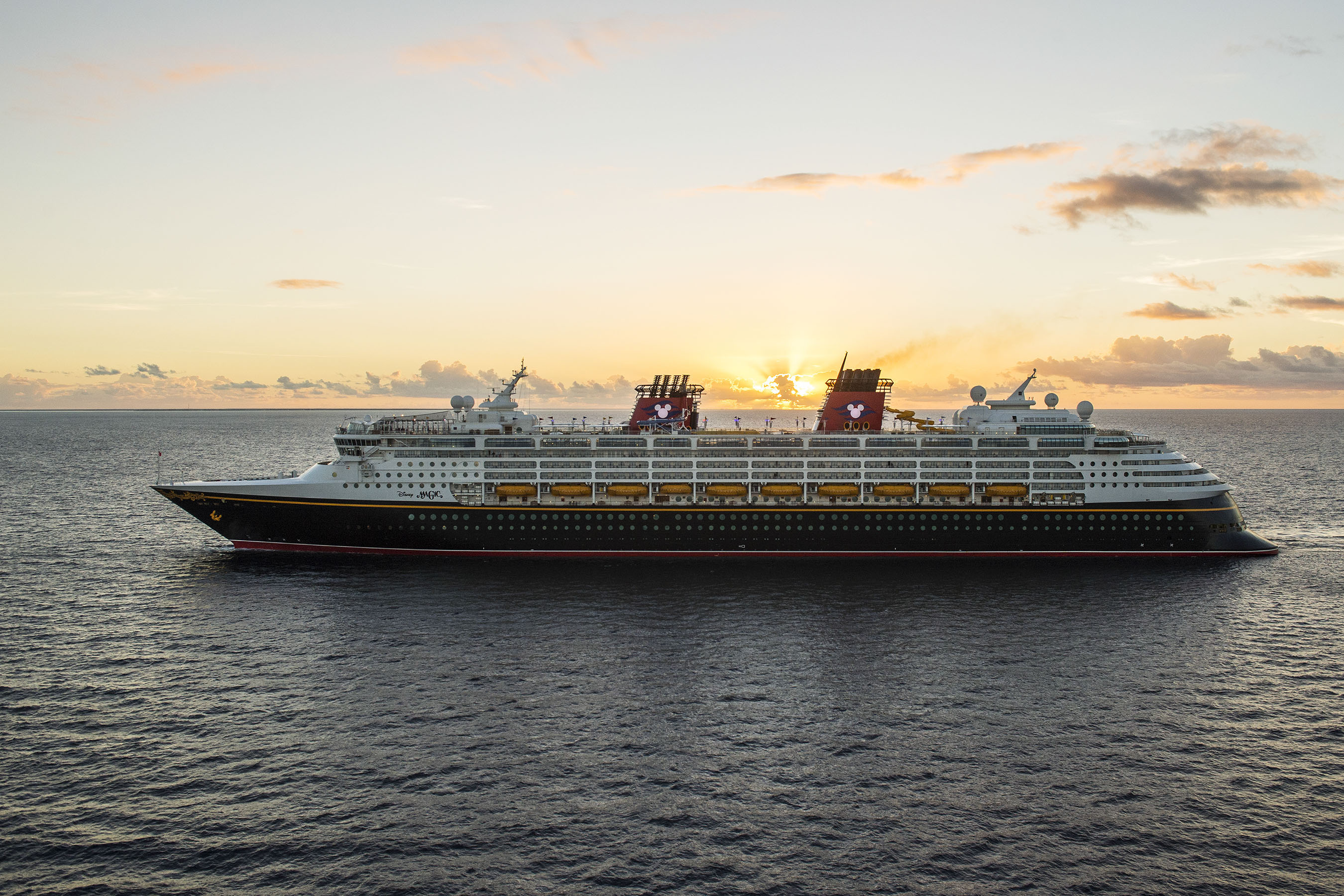 34. Room service is complimentary, but a (cash) tip is expected.
35. There is unlimited soft serve ice cream at the pool deck that is complimentary.
36. You can order Mickey Bars through room service, or ask for it as your dessert in the dining room.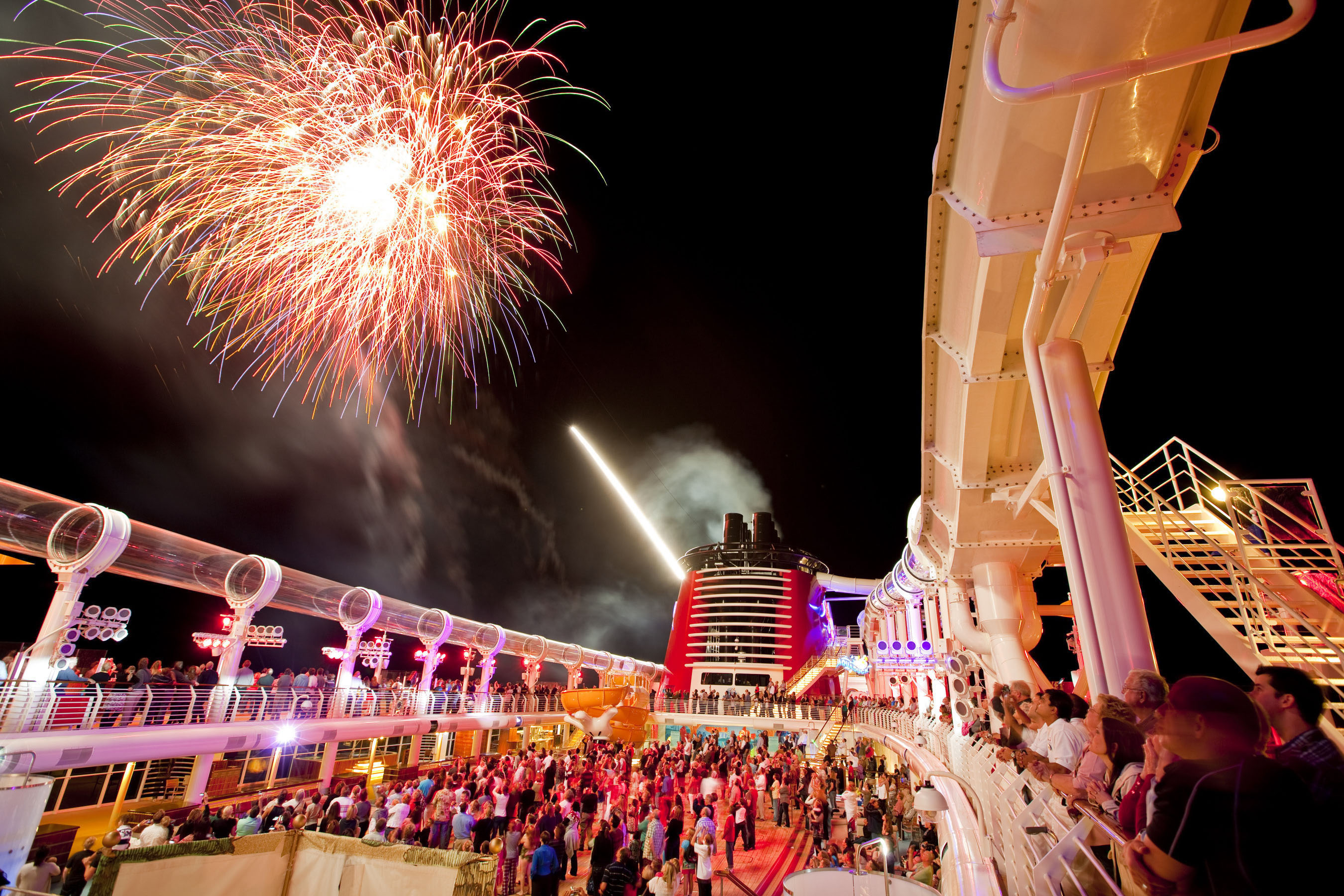 37. Pay off your onboard account before the last day. There is always a long line at Guest Services on the final day, so take care of it before then.
38. The Castaway Cay Getaway Package is a great deal, which offers snorkel equipment, bike rental, and inner tube for the whole day.
39. The second seating of dinner usually has less kids, if that matters to you.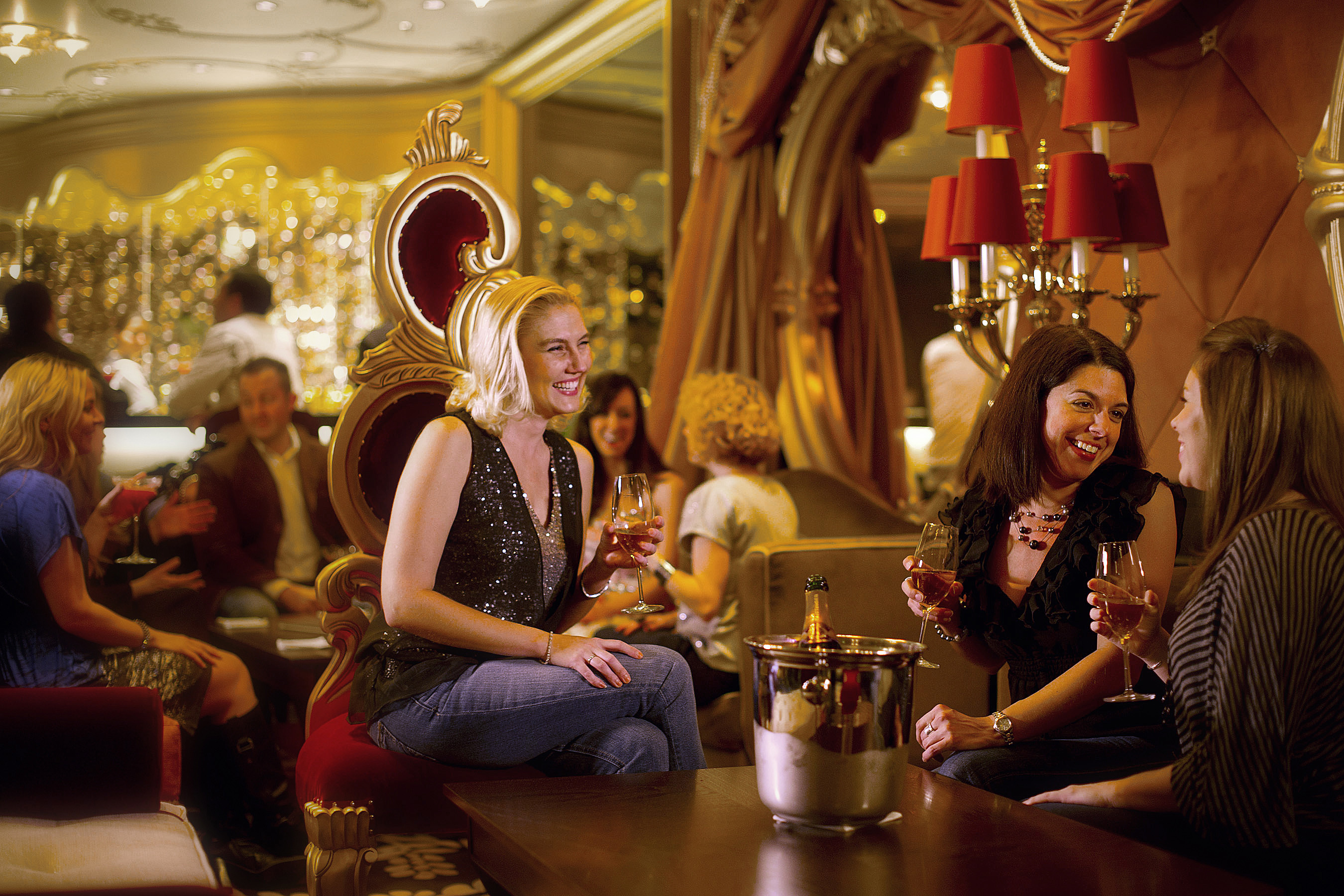 40. If you are a runner, there is a 5k race held at Castaway Cay (and it's complimentary).
41. All the buffets at Castaway Cay offer the exact same menu, with the exception of Serenity Bay offering ribeye steaks.
42. DVC members can get a free alcoholic drink on embarkation day at the Member Celebration event.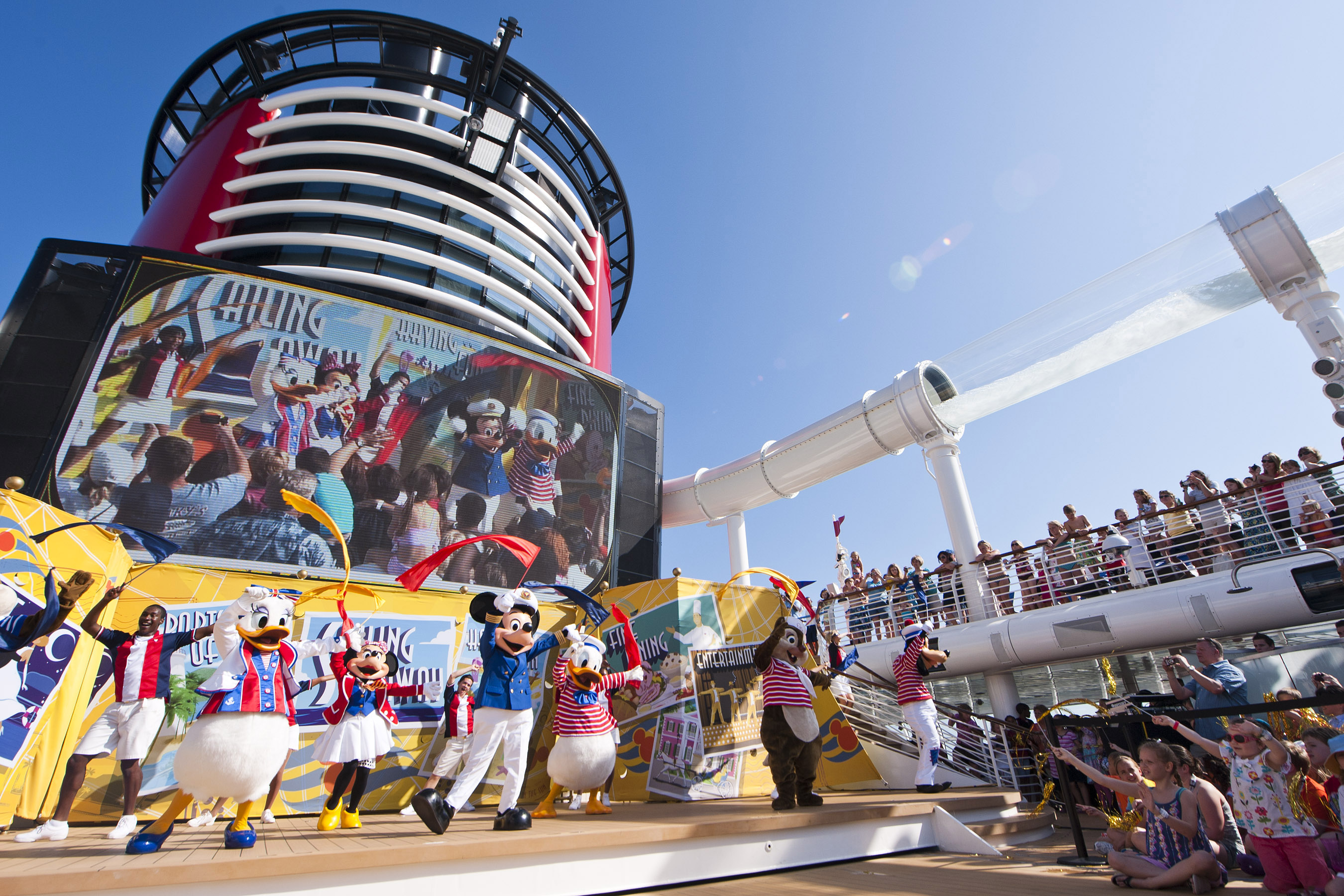 43. The nightly shows  in the theater are must-see.
44. There is no breakfast or coffee served at Castaway Cay.
45. You can meet characters not only on your cruise ship, but also at Castaway Cay. Keep an eye on the schedule for when characters will appear.
Did we miss anything?
Are there any Disney Cruise Line tips you think are worthy of being on this list? Have you tried any of these tips yourself?
Share your experiences and best advice in the comments below.