If you're a frequent traveler, you likely already know that most airlines and major hotels offer their own credit cards, co-branded with big names like Visa and Mastercard. But did you know that there are also cruise line credit cards?
Not only can you score discounts and other perks when you use these cards to book sailings and buy things onboard, but they also allow you to earn points on purchases -- both cruise- and non-cruise-related -- which you can cash in later for even more savings on things like cabin upgrades and shore excursions, as well as statement credits.
Seven of the eight most popular mainstream cruise lines offer them; those are included in this article. Through a partnership with United Airlines, the eighth cruise line (MSC Cruises), offers similar discounts and promotions to holders of United's MileagePlus credit cards.
Find your favorite line below to learn about specifics like annual fees, interest rate percentages, discounts, rewards and per-point value to see whether a cruise line credit card could be right for you.
Editor's note: Information was accurate at the time of publication. Perks, promotions, annual fees and annual percentage rates are subject to change without notice.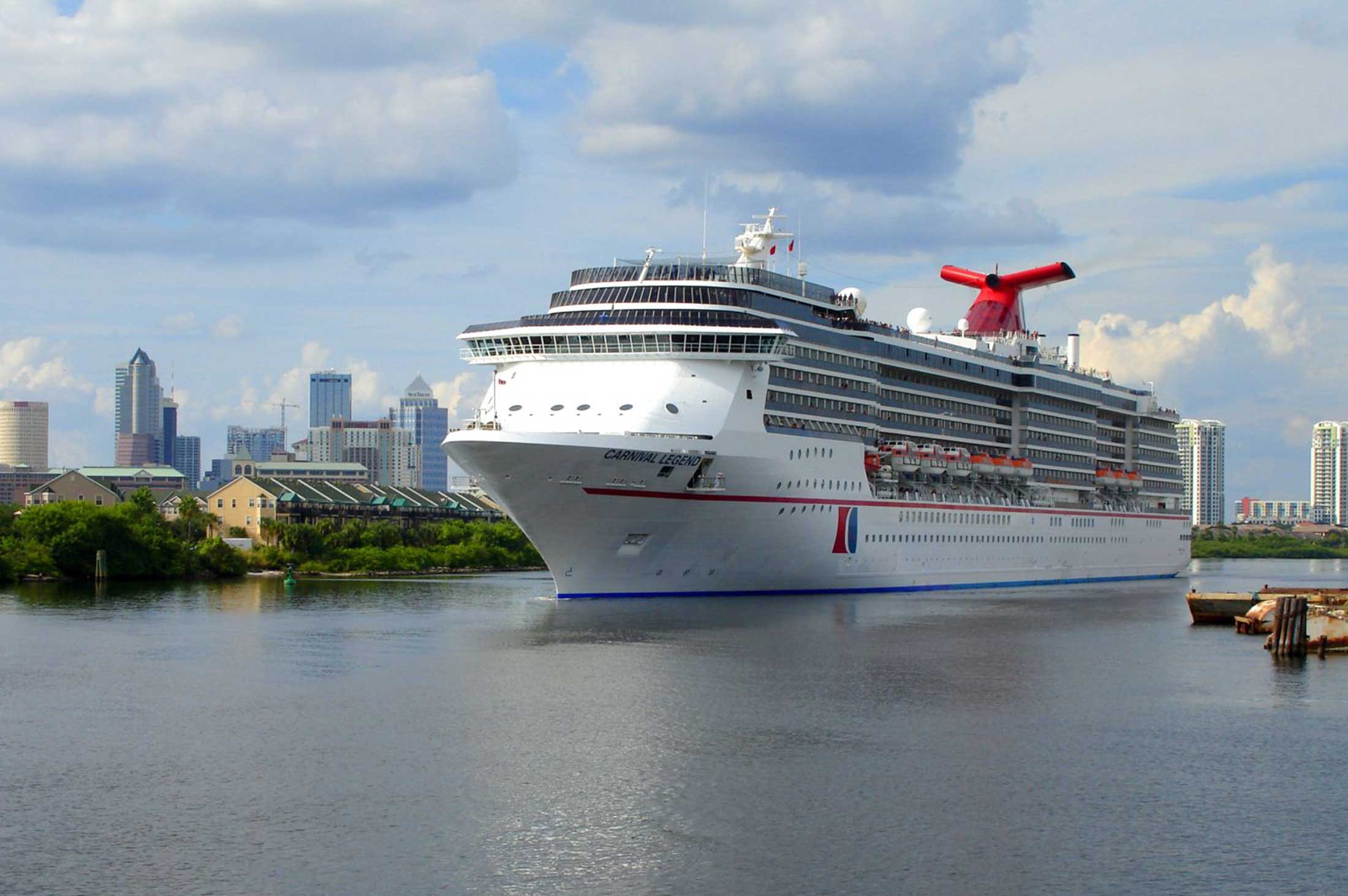 Carnival Credit Card
Name: Carnival World Mastercard
Annual fee: $0
APR: 13.99% - 23.99% (based on creditworthiness; variable with prime rate)
Point accrual: 2 points per dollar spent with Carnival and sister brands like Holland America, Princess and Cunard; 1 point for every dollar spent on other purchases; no point maximum or expiration
Per-point value: $0.01
Redeem for: statement credit, gift cards, onboard purchases and cruise bookings
Example perks and promotions:
No interest for 6 months on cruise bookings made with the card
20,000 FunPoints ($200 value) after your first purchase with the card
10% statement credit for online pre-cruise shore excursion bookings using the card
No foreign transaction fees
No interest for 15 months on balance transfers (fee applies) made within 45 days of card activation
Celebrity Cruise Credit Card
Name: Celebrity Visa Signature Card
Annual fee: $0 and $69 (two cards offered)
APR: 14.99% - 22.99% (based on creditworthiness; variable with prime rate)
Point accrual: 2 points per dollar spent with Celebrity and sister brands Royal Caribbean and Azamara; 1 point for every dollar spent on other purchases; maximum of 540,000 points per year; 5-year point expiration
Per-point value: $0.01
Redeem for: statement credits, onboard credit, cabin upgrades
Example perks and promotions:
$100 statement credit when you spend $1,000 or more with the card within first 90 days
10,000 MyCruise Points ($100 value) after first qualifying purchase with the card within first 90 days
No foreign transaction fees
Discounts on airfare, beverage packages, specialty dining and future cruises (annual fee card only)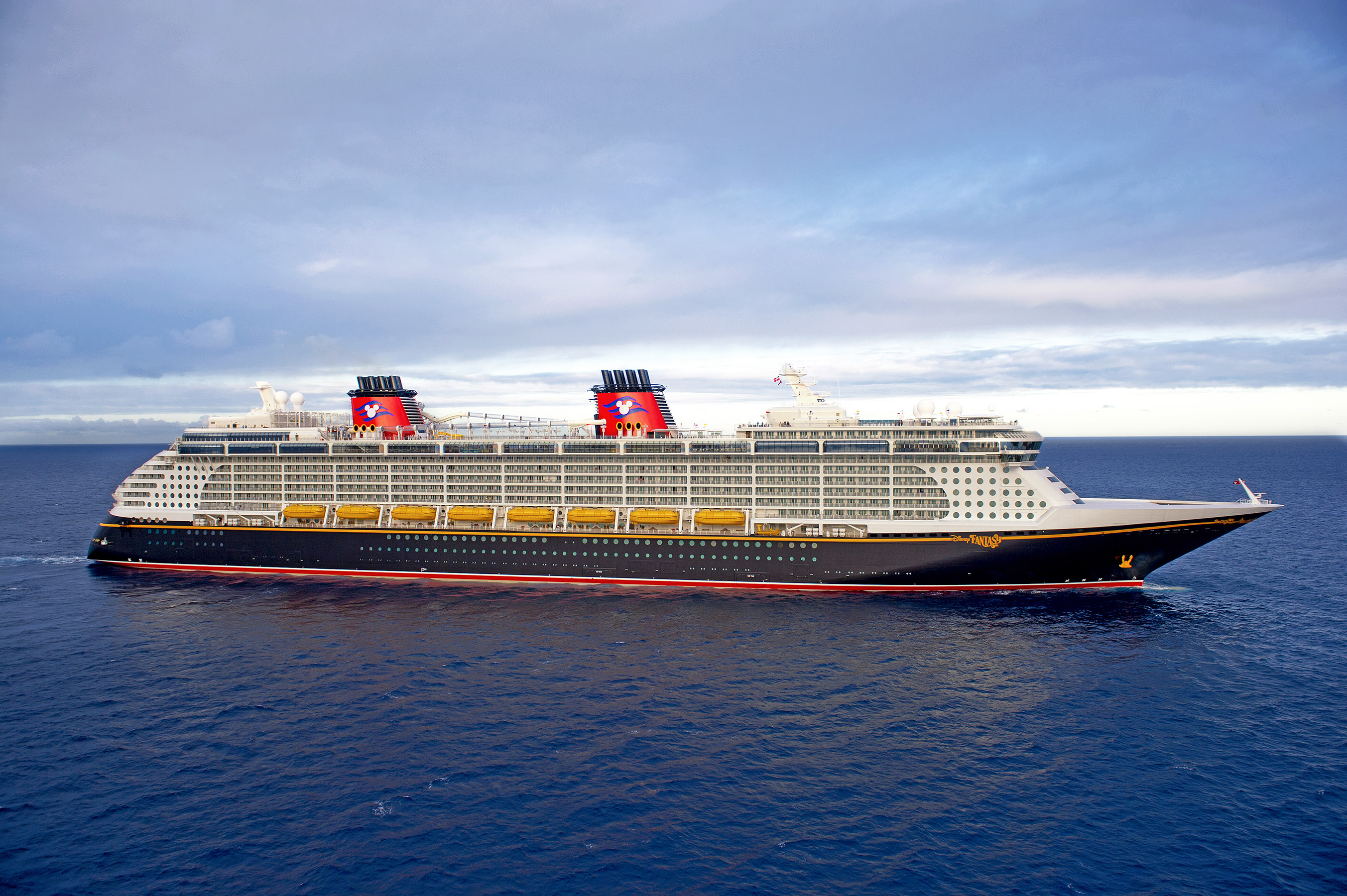 Disney Cruise Line Credit Card
Name: Disney Visa Card and Disney Premier Visa Card
Annual fee: $0 and $49
APR: 15.99% (variable with prime rate)
Redeem for: statement credit, cruise credit, theme park entry, dining, souvenirs, movie tickets, Disney Store purchases (both cards); flight credit (Premier Visa only)
Point accrual: 1 Disney Rewards points per dollar spent on all purchases (standard Visa); 2 Disney Rewards points per dollar spent at restaurants, gas stations, grocery stores and most Disney locations, 1 point per dollar for all other purchases (Premier Visa); no point maximum; 5-year point expiration
Per-point value: $0.01
Example perks and promotions:
No interest for 6 months on select Disney vacation packages and Disney Vacation Club purchases
Discounts on cruise bookings, theme park admission and character experiences, as well as Disney shopping and dining
$100 statement credit after first qualifying purchase with new card (standard Visa only)
$250 statement credit after spending $500 within 90 days of new card activation (Premier Visa only)
Holland America Credit Card
Name: Holland America Line Rewards Visa
Annual fee: $0
APR: 13.99% - 23.99% (based on creditworthiness; variable with prime rate)
Point accrual: 2 Holland Points per dollar spent with Holland America Line; 1 point for every dollar spent on other purchases; no point maximum or expiration
Per-point value: $0.01
Redeemable for: statement credit, select cruise purchases when made online 15 days prior to embarkation, and certain gift cards and travel arrangements
Example perks and promotions:
5,000 points ($50 value) after your first purchase with the card
Discounts on onboard purchases, such as spa treatments or items from the shops
No foreign transaction fees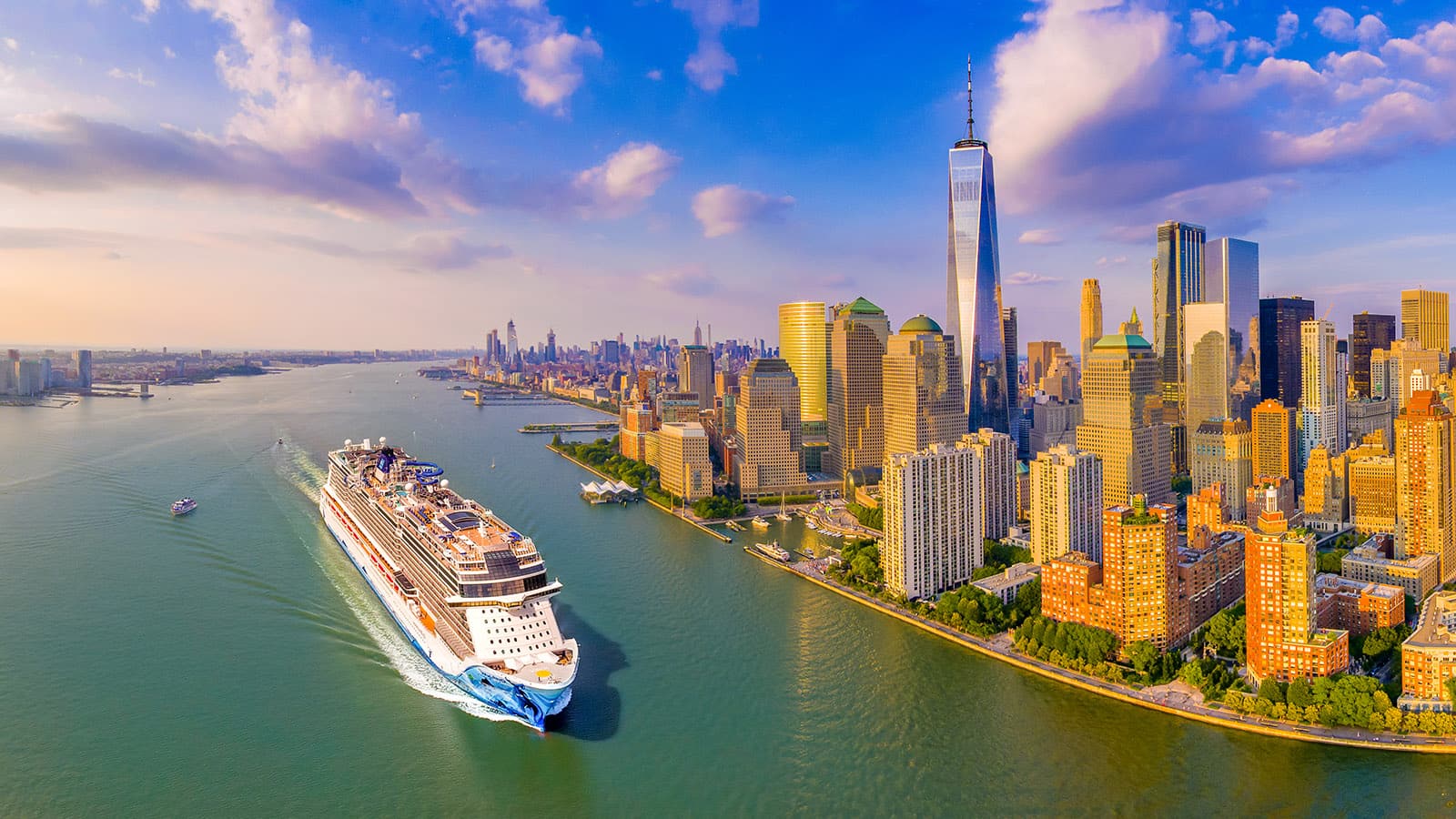 Norwegian Cruise Line (NCL) Credit Card
Name: Norwegian Cruise Line World Mastercard
Annual fee: $0
APR: 14.99% - 22.99% (based on creditworthiness; variable with prime rate)
Point accrual: 3 WorldPoints per dollar spent with NCL; 2 points for every dollar spent on qualifying air and hotel purchases; 1 point for every dollar spent on other purchases;
Per-point value: $0.01
Redeem for: stateroom upgrades, travel discounts, exclusive redemption opportunities for last minute cruises, onboard credits, car rentals, hotel stays, cash and gift cards, and statement credits
Example perks and promotions:
20,000 WorldPoints ($200 value) when making $1,000 in purchases within 90 days of card activation
No foreign transaction fees
Princess Cruise Credit Card
Name: Princess Cruises Rewards Visa
Annual fee: $0
APR: 13.99% - 23.99% (based on creditworthiness; variable with prime rate)
Point accrual: 2 points per dollar spent with Princess, including onboard purchases; 1 point for every dollar spent on other purchases; no point maximum or expiration
Per-point value: $0.01
Redeem for: statement credits, cruise rewards, onboard credits, special onboard amenities and discounted airfare
Example perks and promotions:
10,000 points ($100 value) after your first qualifying purchase made with the card
No interest for 15 months on balance transfers made within 45 days of card activation
No foreign transaction fees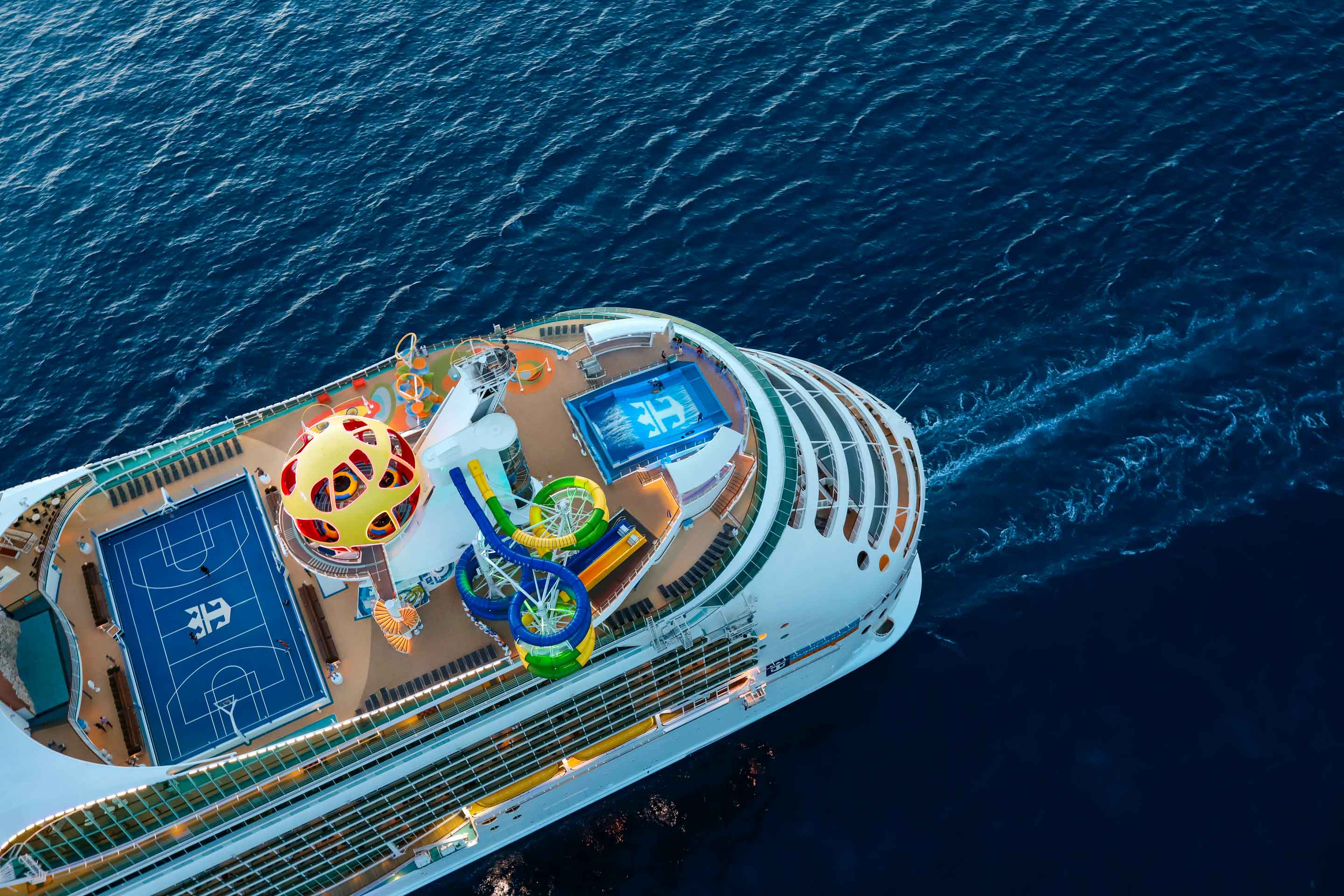 Royal Caribbean Credit Card
Name: Royal Caribbean Visa Signature Card
Annual fee: $0
APR: 14.99% - 22.99% (based on creditworthiness; variable with prime rate)
Point accrual: 2 points per dollar spent with Royal Caribbean and sister brands Celebrity and Azamara; 1 point for every dollar spent on other purchases; maximum of 540,000 points per year; 5-year point expiration
Per-point value: $0.01
Redeem for: cruise upgrades and discounts, free cruises, onboard credit, and statement credit
Example perks and promotions:
$100 statement credit when you spend $1,000 or more with the card within first 90 days
10,000 MyCruise Points ($100 value) after first qualifying purchase with the card within first 90 days
$50 airfare discount on Royal Caribbean's Air2Sea program after making at least $3,500 in card purchases within the first 90 days of account opening
No foreign transaction fees