Things pop up in life, and sometimes we need to change our travel plans. Thankfully cruise lines have some options to help guests adjust their plans if need be.
Disney Cruise Line offers its guests some flexibility in cancelling cruises and provides some added peace of mind with its Cruise with Confidence program and late payment dates.
The pandemic and return to travel have resulted in numerous policy updates, although sometimes they are buried in the terms and conditions, and not easy to understand.
Here is an overview of Disney Cruise Line's cancellation policy and what it means for cruisers.
Deposits and Payments
Image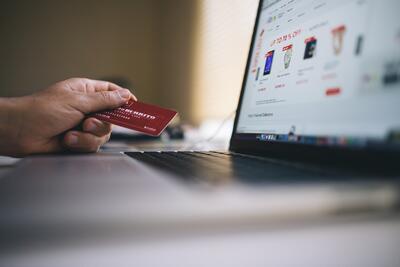 Standard cruise booking procedures require customers to put a deposit down to secure their reservation. With Disney Cruise Line, the specific deposit amount is provided at the time of booking and is generally around 20% of the total cruise fare.
In terms of final payments, the cruise line currently offers some flexibility, allowing cruisers to make final payments as late as 60 days prior to sailings until December 31, 2022.
For cruises beyond 2022, a payment schedule will be provided at the time of booking; however, it is common for the final payment to be due 90 days prior to sailing.
Temporary cancellation penalties
Image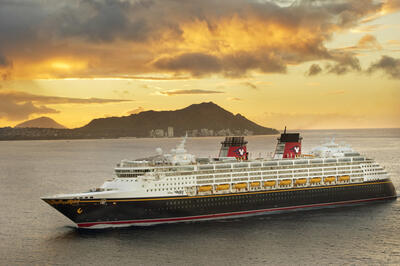 There are several terms and conditions that relate to cancellation and the fees associated with it. Cruisers need to note that Disney has amended its cancellation fees, providing a revised fee schedule that is valid for sailings prior to December 31, 2022.
Under the temporary policy, cruisers can cancel their cruises up until 60 days prior to sailing with no penalty, however, this policy is slightly different for guests in suite and concierge staterooms. Specific details are provided based on the length of sailing.
For those guests cruising for 1-5 nights, the temporary schedule is as follows:
Image

For guests cruising on cruises longer than 5 nights, heavier penalties are applied 55 days prior to sailing, as compared to 44 days with the shorter cruises.  
Image

Guests booking suites and concierge cabins have less time before incurring a full penalty for a cancellation, which comes at 29 days or less.
Image

Standard Cancellation Fees
Disney Cruise Line's cruise contract details normal cancellation fees, based on the length of sailing: 
Image

For longer cruises, the penalty extends to 119 days out but has the same cancellation policy within the last 30 days before a cruise.
Image

For those guests booking suites and concierge rooms, a full penalty starts at 29 days or less prior to sailing.
Image

Cruise Date Flexibility
Image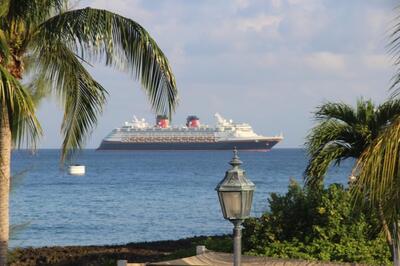 There is some good news for cruisers who need to change their plans closer to their sailing date, but do not want to incur fees. Currently, Disney Cruise Line has added some additional flexibility to its existing change policies, allowing those guests who sail on or before September 30, 2022, to modify their plans up to 15 days prior to departure.
The cruise line stipulates that guests who want to change their sail date must move their cruise date to one that starts prior to September 30, 2023. Additionally, restrictions include:
Future cruise credits cannot be applied to the Disney Wish maiden voyage.
Guests cannot change their reservation back to the original sail date after taking advantage of this offer.
If the new sail date is cancelled, cancellation fees will be the greater of: a) cancellation fees that would have been applicable to the original sail date; or b) cancellation fees applicable to the new sail date.
Standard cancellation applies for any flights through Disney Cruise Line.
Covid-19 related cancellations
Image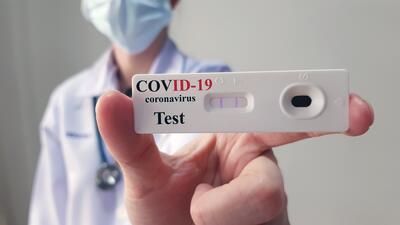 With travelers continuing to test positive for Covid-19, Disney Cruise Line provides its guests with some options. To meet the criteria for Covid-19 related cancellations, guests need to meet one or more of the following:  
Have symptoms of COVID-19
Have a temperature of 100.4°F or greater
Have had known exposure to a person with COVID-19 within the previous 14 days
Have tested positive for COVID-19
In terms of process, there are a couple of different options for guests. For those who do not wish to select a new sail date, they will be provided a refund without any Disney-imposed cancellation fees to their original form of payment. Alternatively, guests can select a new sail date prior to September 30, 2023.
Once onboard, cruisers who are subject to mandatory quarantine or who test positive for COVID-19 will receive a pro-rated voucher for a future cruise or a pro-rated refund.
Insurance
It is always a good idea to have travel insurance, especially with the current issues in air travel. Disney Cruise Line offers cruisers the option to purchase the Disney Cruise Line Vacation Protection Plan. Great protection if you need to cancel. 
The plan, which is underwritten by Arch Insurance, provides guests with a 24 hour helpline and travel assistance provided by CareFree Travel Assistance. It includes the following benefits:
Image
In addition to this, Disney Cruise Line offers a Cancel For Any Reason benefit. With this protection, cruisers will receive a future cruise credit (FCC) for up to 75% of the cancellation fee amount, for reasons not covered by the insurance portion of the plan. Future credits are valid for one year from the issue date, and are not transferable.
Other cancellations fees
Image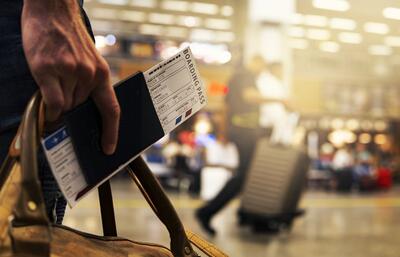 The Disney Cruise Line Air Program offers two convenient options for those planning to cruise and require transportation. The air portion of the cruise package has different cancellation fees than the cruise itself, something Disney Cruise Line guests should be aware of.
Restricted Fares 
The best available non-refundable, airline-published airfare offered by Disney Cruise Line at the time of booking, while still receiving the peace of mind of booking your flights with the Disney Cruise Line Air Program.
Air tickets must be paid in full at the time of booking at which time they are non-refundable, non-transferable. Any changes will result in a cancellation of the air booking
Flexible Fares
Provide the convenience of customizing your flight schedule with an extended payment and cancellation option. They have the following cancellation fees:
Image

Disney Cruise Line guests will not be compensated if they miss their cruise due to airline delays for flights booked outside of the Disney Cruise Line Program. In recent months, there has been a significant increase in the number of delayed and cancelled flights. This is something cruisers should ensure they plan for, including the purchase of adequate insurance.