Today's cruise ships seem to have it all. They are like floating cities, where everything you want and need is readily accessible. There are even ships with rollercoasters, sky diving simulators, and 20+ dining options onboard! 
One of the best parts about planning a cruise vacation is researching the different cruise lines and ships to figure out which one meets your travel party's needs. The experience on one cruise line will not be what you would experience on another! 
Those, for instance, looking for a family vacation that is jam packed with thrills might prefer a cruise on one of Royal Caribbean's mega ships, while families hoping for a more relaxing experience may lean towards Disney Cruise Line. There is nothing quite like the magic of Disney on the sea! 
Before booking, though, here are 10 things that you won't find on a Disney cruise. 
Read more: How to pick a cruise line
Flexible dining times
Image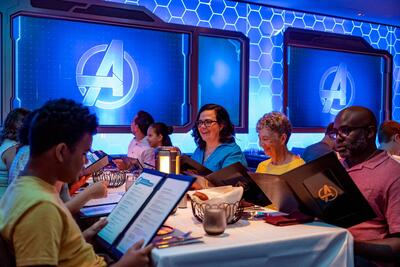 Disney Cruise Line's main dining works on a rotational system that ensures guests are able to dine in all three of the dining rooms. 
When you get onboard, you will get your restaurant schedule and table number via the Disney Cruise Line Navigator App. Each night, you will rotate to a different dining room; however, you will have the same table mates, wait staff, and dining time. 
Other mainstream cruise lines have implemented a flexible dining option, which allows you to bypass the traditional set dining times and eat whenever is convenient for you. You could eat at 6:00pm one evening and 8:30pm the next! 
Specialty restaurants for the entire family
Image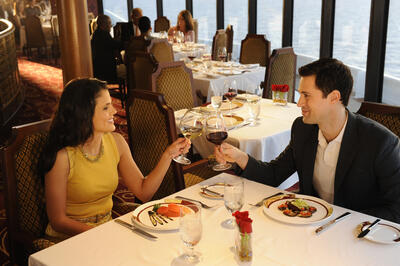 If you have sailed on other cruise lines, you are probably familiar with the concept of specialty dining. While all cruise lines have complimentary dining venues, passengers of any age can elect to pay extra to eat at specialty restaurants. The offerings vary based on cruise line and cruise ship; however, there is usually at least a steakhouse and Italian restaurant onboard. 
On Disney Cruise Line, the specialty restaurants are adults-only, meaning that children are unable to dine in specialty venues on Disney cruises. 
Enchanté on Disney Wish was inspired by Beauty and the Beast and serves French-inspired cuisine. In addition to dinner, there is also a champagne brunch and 5-course dessert-only experience. Palo Steakhouse is another Disney Wish exclusive specialty restaurant that focuses on Italian fare and modern steakhouse dining. It, too, was inspired by Beauty and the Beast
Image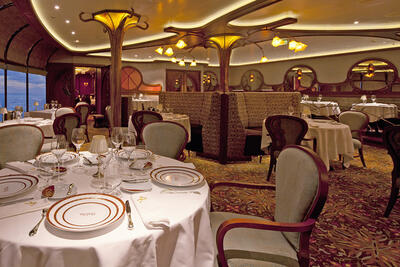 Palo is available on Disney Wonder, Magic, Fantasy, and Dream and serves Northern Italian cuisine. Like Enchanté, Palo also offers a brunch service on most sea days. 
Finally, Remy is the second adults-only restaurant onboard Disney Fantasy and Dream. Chef Scott Hunnel, from the award-winning Victoria & Albert's at Walt Disney World Resort, and advising Chef Arnaud Lallement, a 3-Michelin-starred chef from France, work together to present a dinner menu that is steeped in the legacy of epicurean excellence. 
If you would rather eat in one of the rotational dining rooms for dinner, you can still experience Remy during brunch, a 3-course dessert-only experience, or a 6-course wine tasting that is paired with small plates. 
Drink packages
Image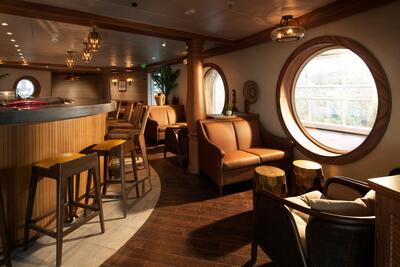 Unlike other mainstream cruise lines, Disney Cruise Line does not offer any spirit-based drink packages. On Carnival Cruise Line, for instance, you can pay $64.95 per day and get up to 15 alcoholic beverages each day. The only limitation is that the beverage must be $20 or under, but it does not matter if it is a cocktail, glass of wine, or beer. 
All alcoholic drinks on Disney must be bought individually. Note that Disney does include soft drinks in the price of the cruise, so there is no need to worry about getting a soda package. 
You can, however, save on beer by purchasing the beer mug promotion, which allows you to get a 21-ounce refill of draft beer for the price of a 16-ounce refill. At the end of the cruise, you can take the mug home with you as a fun souvenir! You can also purchase five beers and get a sixth free. The cost varies based on whether you want classic ($30), signature ($35), or premium ($47) beer. 
There are also packages that allow you to purchase bottles of wine at a discount. Three bottles of classic wine costs $100, while premium wines increase to $150 for three bottles. Seven bottles premium wine will run you $320; this is the most expensive offering that they have. 
The price of a drink varies. You could pay $10 for a Mai Tai or $20 for a specialty cocktail! Likewise, most beers cost between $7 and $9.50, while many wines by the glass average around $12. 
Casinos
Image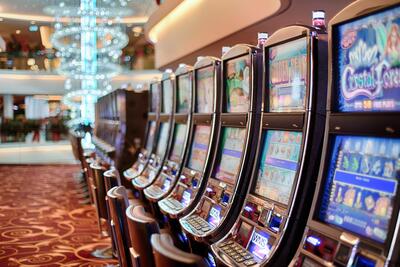 The casino is a favorite for many cruisers. If you are planning on sailing on a Disney cruise, however, note that they do not have casinos onboard any of their ships! That means that you will be unable to test your luck at a slot machine. 
The lack of casinos onboard furthers Disney's brand values and family-oriented environment of their cruises. Adults-only casinos take away from the type of experience that Disney is striving to provide. 
They do have Bingo, though!
Virtual muster drill
Image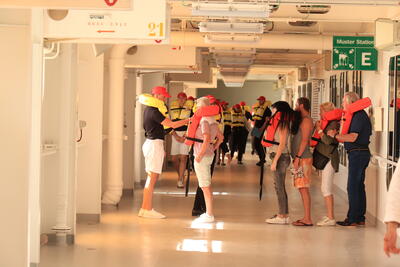 One result of the pandemic was that many cruise lines rolled out a virtual muster drill, meaning that they got rid of the traditional in-person style that required all passengers to venture to their muster stations at the same time. 
If you go on a Disney cruise, you will not find the virtual muster drill. They returned to the in-person format in late 2022: 
"This transition will ensure all Crew Members and Guests are fully aware of our safety procedures in the event of an emergency. The DCL Navigator App will continue to notify Guests of their assigned assembly station, provide directions for getting to their location and share additional safety information with Guests."
Read more: The cruise ship muster drill: What is it and why it's important
A large fleet
Image
As of May 2023, Disney Cruise Line only has five ships in operation: Disney Wish, Disney Fantasy, Disney Dream, Disney Wonder, and Disney Magic. And while the cruise line offers itineraries across the globe, they are unable to compete with the offerings from other lines with 20+ ships! 
If, for instance, you want to sail to Europe or Alaska, you can browse itineraries on multiple different Royal Caribbean ships. With Disney, they only deploy one ship to each region. In 2024, Royal Caribbean will send eight ships to Europe, while Disney will only send Disney Dream. 
Between now and 2025, however, they are going to have two more ships enter service! Disney Treasure, sister ship to Disney Wish, is slated to begin sailing in 2024, while a seventh ship will begin sailing from her homeport in Singapore in 2025. This will be the first time that the cruise line sails to Southeast Asia. 
Impressive cruise sales
Image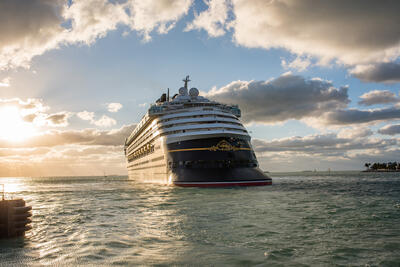 If you want to get a good deal on a Disney cruise, the best advice is to go ahead and place your deposit. They rarely have sales that make holding out on booking worth it. As the ship books up, the prices will increase. 
If there's a specific ship, itinerary, or suite that you have your eye on -- think about Disney Wish's Concierge Wish Tower Suite--, book it as early as possible. As the sail date creeps up, you will find that you have fewer choices regarding stateroom category and location.
Plus, by booking in advance, you' will be able to spread the payments over a longer period of time. 
Read more: The 13 best cruise tips the pros use all the time
Certain mega ship thrills 
Image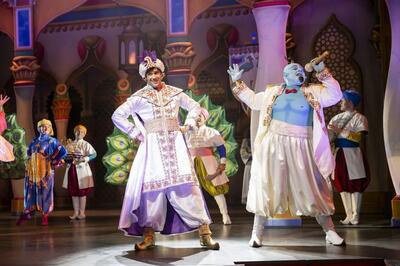 Today, you can do more on a cruise ship that even imaginable! From riding a rollercoaster to racing around on a go-kart, surfing, zip lining, and more, there is so much to love about today's mega ships. 
On Disney, however, you will not find these attractions. Sure, they have water slides and splash areas for children, but you should not book a Disney cruise if you are looking for those thrills. 
Instead, a Disney cruise is perfect for those who want their days to be filled with character meet and greets, Disney movies, themed and interactive dinners, on-deck parties, and Broadway-style entertainment. 
Read more: What are the different cruise lines known for
A large party vibe
Image
As mentioned earlier, Disney Cruise Line's goal is to provide the ultimate kid-friendly, family-focused vacation, meaning that the ships lack the high-energy atmosphere found on other cruise lines, such as Carnival. 
Of course, they do have bars and night clubs for adults! You just will not find bars at every turn like on some other ships. 
Expansive shopping
Image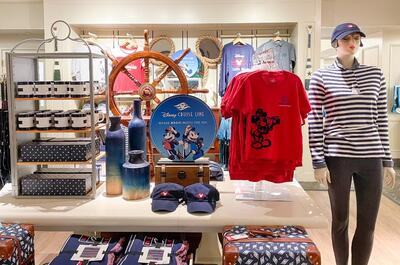 If you are going on a cruise, you are most likely not looking to shop until you drop. On most mainstream cruise lines, however, there are shops for those who get an itching to purchase something. 
Depending on what ship you are sailing on, you might be able to browse purses, shoes, perfume, sunglasses, and more! And, of course, it is all duty free. 
On Disney, the shops are limited to Disney merchandise. You will, however, find exclusive Disney Cruise Line items that are not available elsewhere!