For first-time cruisers, choosing the perfect cruise line can be overwhelming. From modern lines to luxury ships, no cruise line is identical to one another. This can make it difficult to know which cruise line is the right for you and your travel group.
If you are wondering what is the best cruise line, it is a subjective answer. Depending on your destination desires, vacation budget, and travel style, there is a cruise line that will perfectly fit your needs. Your idea of the "best cruise line" may be different from what someone else in your family thinks, and that is okay!
Each company targets a certain demographic and aims to offer a unique experience to keep cruisers coming back again and again. Plus, the more you cruise with a specific line, the better loyalty perks you will receive. These will help enhance your experience and save you money!
Although each cruise line offers a different experience, any cruise will be a great vacation! After sailing on 24 cruises myself, I am confident you will love your vacation regardless of the cruise line you choose. 
It is, however, important to manage your expectations. If you are hoping to have an intimate cruising experience, you will want to stay away from today's mega ships. On the other hand, those larger ships offer more activities that kids and teens will enjoy. 
Below we summarize what each popular cruise line is known for and what you can expect to experience onboard each. This is the first step in planning a cruise vacation, and hopefully, it will help you decide which cruise line is the best fit for you. 
Read more: The best first-time cruises for anyone
Royal Caribbean
Image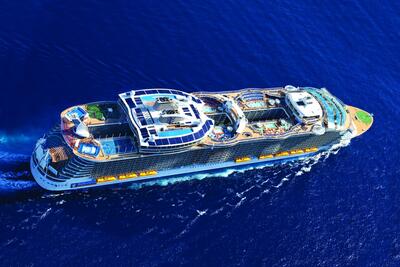 If you are looking for a cruise line that your whole family will love, Royal Caribbean is a great option to consider for your next vacation. 
With 26 ships in its fleet (and more on the way!), Royal Caribbean has a ship to fit your travel needs. You might even set sail on some of the world's largest ships at sea, which is a title that the company proudly holds and has held since 2006 with the debut of Freedom of the Seas.
Royal Caribbean's ships are large and in charge - they are jam packed with entertainment, dining options, and onboard activities. Adventure is at the heart of every Royal Caribbean cruise, as you will find the most innovative features at sea, including zip lines, mega water slides, skydiving simulators, bumper cars, and ice skating rinks. 
Adults looking to have a more relaxing vacation will appreciate the adult-only Solarium, which is found on every ship in the fleet.
If you are looking for a more laid back experience, you will appreciate some of their older ships. While they lack some of the thrills the cruise line has come to be known for, there is no shortage of activities to keep yourself busy. Plus, the older, smaller ships often have more unique itineraries for those who are more destination-focused. 
Read more: How to save money on a Royal Caribbean cruise
Royal Caribbean offers an array of dining options, both complimentary and specialty, to appeal to a variety of palettes. Think indulgent three-course meals in the main dining room, tacos and burritos at El Loco Fresh, hot dogs on the Boardwalk, a five scoop ice cream sundae served out of a football helmet at Playmaker's ($$$), and innovative and whimsical cuisine at Wonderland ($$$). It's hard to try a little bit of everything in only seven nights! 
When it comes to budget, you won't need to break the bank to pay for your next Royal Caribbean cruise. You'll find this cruise line offers very affordable itineraries without sacrificing any cruise luxuries. Royal Caribbean aims to offer a great experience for its guests. Cruisers can set sail on Royal Caribbean's ships around Europe, Asia and, of course, the Caribbean!
Read more: 5 things I liked better about Carnival than Royal Caribbean cruise
Carnival Cruise Line 
Image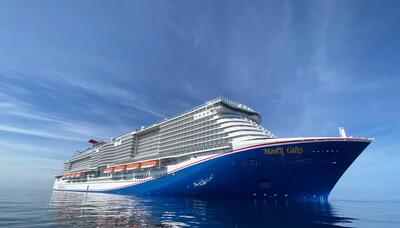 Another popular cruise line based in North America is Carnival, which has dubbed itself as having the "most fun ships at sea." 
Carnival offers a high-paced vacation for cruisers looking to let loose and party! The most fun ships at sea showcase bold and bright colors everywhere throughout the ship, especially the famous Carnival funnel on the top deck. Carnival's fleet has 24 ships that sail all over the world, from Europe to Australia and Alaska.
It is no surprise that there's endless fun onboard aimed to make your cruise both energetic and lively. Carnival encourages cruisers to come as they are to feel right at home onboard. With a heavy presence in the Bahamas and Caribbean, Carnival itineraries will likely offer you the best fare in comparison to other cruise lines. Budget-travelers rejoice!
Read more: 12 things that surprised me about going on my first Carnival cruise in a decade
Carnival has partnered with famous chefs to bring their culinary visions to sea, like Guy Ferrari's Burger Joint and Pig & Anchor Bar-B-Que, Emeril Lagasse's Emerli's Bistro 1396, and Rudi Sodamin's Rudi's Seagull. Some ships even have their own breweries onboard inside of the RedFrog Pub and Brewery.
Families with kids will certainly appreciate the onboard thrills and activities available onboard Carnival's ships. Nonstop activities and entertainment will keep your kids happy from sunrise to sunset. Their new Excel Class ships are the first in the world to feature a rollercoaster at sea! Depending on the ship, you will find water slides, ropes courses, mini-golf, and other activities. 
Young cruisers looking for an awesome budget-friendly vacation will love the party atmosphere on Carnival's ships, especially since they are known for having some of the cheapest cruise add-ons. 
Read more: What's included with Carnival cruise fare?
Norwegian Cruise Line
Image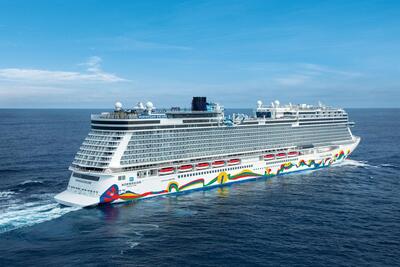 If you are looking to explore exotic locations onboard your next cruise, Norwegian Cruise Line sails to more than 450 ports around the world.
The company is known for its innovation in the cruise industry, as Norwegian was one of the first cruise lines to ditch cruising traditions and introduce a "freestyle" experience onboard. 
Don't expect to dress up for a formal night or have a set time for dinner on Norwegian ships. You will have the freedom to dine whenever and wherever you like. Specialty dining options are also available onboard.
Norwegian sails 18 ships in its fleet and is known for offering high-quality entertainment, often showing full-length Broadway musicals for theatre-loving passengers. In fact, they recently announced that Beetlejuice was coming to Norwegian Viva! 
Although Norwegian Viva has yet to launch, you can still find jaw-dropping Broadway-style entertainment on other ships, including SIX on Norwegian Bliss and Norwegian Breakaway and The Choir of a Man on Norwegian Encore and Norwegian Escape. 
Guests will love the amount of entertainment and live music available on Norwegian ships. Their ships vary with onboard activities including waterslides, ropes courses, virtual arcades, go-karts, and immersive mini-golf. 
Read more: Is Norwegian's go-kart racing on a cruise ship worth $15?
Image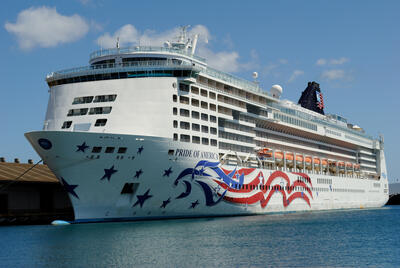 If you've dreamed of cruising the Hawaiian islands, Norwegian offers the only round-trip itinerary around the islands on its Pride of America ship. You will also be able to cruise on less common itineraries in Africa, Antarctica, and South America without paying the premium price for a luxury liner (of course, there is nothing wrong with sailing on a luxury cruise line if you have the money and are wanting that intimate, upscale atmosphere!). 
Norwegian is also known for offering multiple 'Free at Sea' pricing options that allow cruises to choose various packages to fit their travel needs. These include all-inclusive alcoholic beverages, internet, specialty dining, and excursions. Expect to pay the gratuities, though.  
Read more: 10 Things I learned on my first NCL cruise
Disney Cruise Line
Image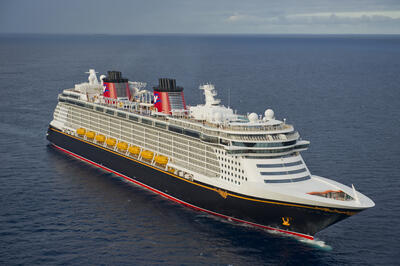 Disney Cruise Line is known for offering the ultimate kid-friendly, family-focused cruise experience. Your days will be filled with character meet and greets, Disney movies, themed dinners, on-deck family parties, and quality entertainment. Disney even offers firework shows at sea, just like their theme parks! For families and kids that love Disney, these cruises can be an incredibly special and memorable voyage. 
But don't worry! Disney Cruise Line also offers adults places where they can relax and rewind kid-free, including the Quiet Cove Pool and the adults-only dining venue, Palo. 
Read more: Top 10 New Things on Disney Wish
Disney has a very small fleet in comparison to other cruise lines, as it only operates five ships currently. However, a sixth has been ordered, and a seventh that will be based out of Shanghai was recently acquired. Even with a smaller footprint, Disney still sails in some of the most popular destinations, like Europe, Alaska and the Caribbean. You can even visit the real-life inspiration for Frozen on an extraordinary cruise through Norway's beautiful fjords. 
Just like all things Disney, you'll pay a premium price for this premium cruise line. Compared to more affordable cruise lines, Disney prices tend to be 2x to 3x more expensive than other cruise lines, even ones sailing on nearly identical itineraries. Families looking to enjoy a Disney cruise will want to budget and plan accordingly, just like a typical land-based Disney experience. 
Read more: Ten Essential Disney Cruise Line Tips
Princess Cruises
Image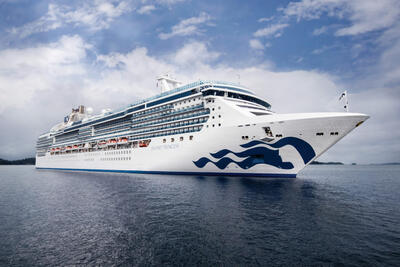 Cruises onboard Princess ships promise an experience full of elegance and class. The cruise line prides itself on offering world-class cuisine and top-notch, engaging entertainment for its guests. This includes plenty of options for music lovers throughout the ship.
Princess is also known to offer longer cruises that feature more port-intensive itineraries. These are unique sailings that cater to adventurous travelers looking to see the world and experience different cultures.
Read more: Princess Cruise Ships by Size
Princess aims to offer a more immersive voyage for cruisers with longer in-port stays and visiting unique ports. Some of these ports, which Princess considers the 'world's best kept secrets' include The Azores, Morocco, Peru, Ecuador, Bora Bora, Indonesia, Cambodia and Taiwan.
With longer itineraries, you can expect to find slightly more expensive fares; however, the cruise line is still considered to be a mid-budget line with plenty of affordable sailings. 
Princess cruises tend to attract more couples and older travelers than other cruise lines. These are travelers who appreciate the tradition, elegance and art of cruising. With such immersive itineraries, travelers will appreciate the opportunity to have in-depth exploration at each port. 
Read more: Princess Cruise Tips & Tricks
Holland America Line
Image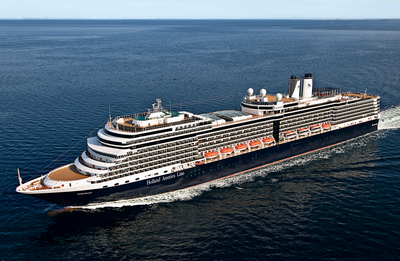 One of the most traditional cruise lines at sea is Holland America Line, which caters to an older demographic of cruisers who appreciate the simplicity of sailing at sea. 
Enganing in nonstop activities is not the typical experience onboard Holland America's ships. You will not find bumper cars or water slides onboard these ships either. Instead, the itineraries are focused on enrichment learning onboard while offering immersive excursions and in-port experiences. 
Holland America has a decently sized fleet with 15 ships sailing to more than 400 ports around the world. These ships are modestly sized compared to other cruise lines, as Holland America isn't interested in building huge ships. By sailing smaller ships, this creates a comfortable environment onboard that allows guests to mingle and create a ship wide community. 
Read more: Guide to Holland America Line Drink Packages
Holland America is known for its presence in Alaska, offering incredible itineraries through the inside passage and fjords of the state. This line is also known for offering lucrative world-cruisers for guests looking to spend an extended amount of time at sea.
As for pricing, Holland America sailings are more expensive than other cruise lines, while still being more affordable than luxury liners. This allows cruisers to have a high-quality, elegant experience without breaking their travel budget. 
Given the typical experience offered onboard, Holland America is the most popular brand with older travelers who appreciate a slower-paced vacation and more in-port experiences. 
Read more: Princess vs. Holland America Cruises
Celebrity Cruises
Image
Those looking for a more luxurious vacation on their next cruise will want to consider sailing on Celebrity.
In a smaller fleet with just 15 ships, Celebrity's ships are sleek, modern, and innovative. The cruise line focuses on offering a more refined experience with excellent service for its guests. You'll find world-class cuisine onboard Celebrity's ships, which is perfect for foodie cruisers looking to have a more premium experience. 
Read more: Celebrity Cruises ships by class
Celebrity offers sailings to incredible destinations all over the world, including Europe, Asia, Alaska and Bermuda. If you've dreamed of seeing the Galapagos Islands, you will want to cruise with Celebrity. 
This is the only major cruise line that offers itineraries to the amazing Galapagos Islands - a truly once-in-a-lifetime adventure! You should, however, expect one-on-a-lifetime pricing, as these are some of the most expensive itineraries the cruise line offers. 
By offering a more upscale cruise experience, you can expect to pay more than other economy cruise lines. Personalized service and luxury accommodations come with a price! 
Celebrity also recently unveiled an all-inclusive style of pricing for some of its itineraries, which includes unlimited alcohol, wi-fi, discounted shore excursions, and included gratuities. You can, however, still opt to pay for just your base fare and purchase cruise add-ons separately. 
Since guests pay more to sail on Celebrity, the demographics are less family focused and tend to attract more couples and friend groups. 
Read more: Celebrity Cruises Tips & Tricks
Virgin Voyages
Image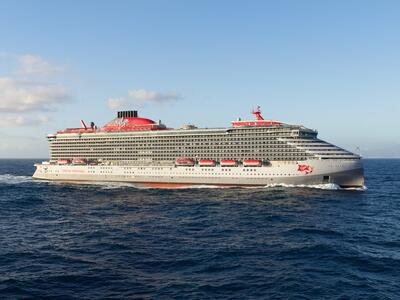 Those looking for the ultimate adults-only experience will love what Virgin Voyages has to offer. They currently only have two ships at sea, and you will not find any mega "thrills" like onboard. 
What you will find, however, is one-of-a-kind entertainment, such as drag shows, interactive late-night cabaret shows, circus-like performances, and some of the craziest dance parties at sea! Plus, there's even a tattoo parlor and record store onboard. Be careful with getting a tattoo at sea, though. You do not want to have to miss an excursion because you have to stay out of the sun. 
If you are tired of the traditional main dining room experience, you will appreciate the dining experience onboard Virgin Voyages. 
There's no main buffet, main dining rooms, or set dining times. All 20 restaurants onboard are included (say goodbye to specialty dining!), and passengers can walk in anytime to be seated. There are enough options to satisfy everyone's palette, including:  
Pink Agave, an elevated Mexican restaurant
Razzle Dazzle, a vegetarian restaurant offering a few meat-based options
The Wake, a steak and seafood restaurant
The Test Kitchen, which offers an experimental 6-course menu
Extra Virgin, an Italian restaurant
Gunbae, a Korean BBQ restaurant with communal dining areas and drinking games
The Galley, a fresh food market that serves up food from 10 different eateries 
Lick Me Till...Ice Cream, which offers six different complimentary ice cream flavors
One downfall to Virgin is that they lack in offering a variety of itineraries to popular cruise destinations like Alaska or the Mexican Riviera. Through February 2025, they have sailings to the Caribbean, Europe, and South Pacific. This is due to their small fleet size. 
Read more: 10 weird things about Virgin Voyages (and why you should sail with them)
MSC Cruises
Image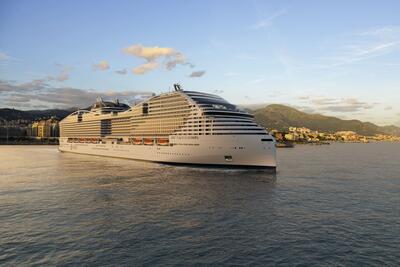 MSC Cruises is an Italian cruise line that has begun increasing their influence in the North American cruising market. 
Additionally, they might even be a more budget-friendly option than Carnival. A 7-night Caribbean cruise for as low as $299 per person (before taxes, port fees, and gratuities) onboard MSC Seashore, one of the newest ships, is an incredible deal. A family can have a great vacation without breaking the bank!
They have 20 ships in their fleet that sail worldwide, so you are sure to find an itinerary that suits your travel dreams.
Since they are an Italian company, the ships have a heavy European influence. That does not mean they lack the thrills of modern day ships. Depending on the ship, you can find zip lines, onboard waterparks, virtual reality arcades, ropes courses, bowling, a humanoid robot bartender, and mind-blowing entertainment. 
Their newer ships have the most activities and dining options onboard. Many, however, come with an additional surcharge. You will find the following cuisines throughout their fleet (availability varies by ship)
Sushi bar
Teppanyaki
Steakhouse
French bistro
Sports bar
Spanish tapas 
Seafood
Mexican
Read more: 10 Things I learned on my first MSC cruise
Planning a cruise for the first time?