Are you sailing on an upcoming Princess Cruise and looking for the best tips and tricks to ensure you have a fantastic cruise? You've come to the right place!
Princess Cruises is one of the premiere cruise lines in the industry, similar to Celebrity Cruises and Holland America. You can expect a more upscale, refined experience when you sail onboard a Princess cruise ship. 
Overall, Princess Cruises offers sailings around the world to some incredible destinations. In fact, Princess Cruises is known for its longer sailings that encourage travelers to have a more culturally immersive cruise. 
You will also find that a majority of cruisers onboard a Princess cruise are loyal Princess cruisers because they love the experience offered. Don't expect to find bumper cars, go karts or waterslides when you sail with Princess Cruises, as the cruise line caters to an older demographic.
However, there are still plenty of fun things to do when you cruise with Princess Cruises. Onboard activities are well varied and even offer more enriching experiences like learning seminars, ceramics courses, pottery lessons, cooking classes, photography lessons and more. You will sure to love the endless activities onboard - there's something for everyone.
Let's get started on the best Princess Cruise tips and tricks!
OceanMedallion Experience
Image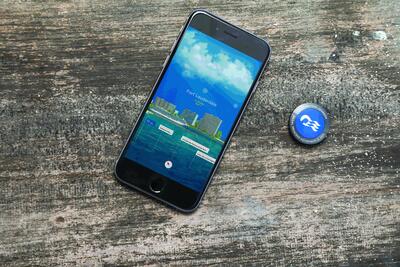 One of the most unique aspects of a Princess cruise is its innovative, one-of-a-kind OceanMedallion Experience. Essentially, the OceanMedallion will replace your traditional cruise card as a device that you'll wear throughout your cruise. 
The OceanMedallion is a quarter-sized device that you can wear on your wrist or even on a lanyard. This has transformed the Princess cruise experience to be more technologically advanced and transform the ship into a 'smart' cruise ship. Even better - it's included in your cruise fare!
Image
Princess's OceanMedallion allows you access to your stateroom and enables tracking and onboard messaging among your travel group. The OceanMedallion also serves as a GPS locator onboard, which can help you find your travel buddies and allows the crew to know where you are. This is definitely helpful when you order a cocktail at the pool deck and the bartender knows exactly where you're sitting.
The OceanMedallion experience is sure to elevate your cruise with its many helpful features. Of note, not all Princess Cruises are equipped with this technology, so check your specific sailing beforehand to see if you can expect this experience. 
OceanMedallion App
Image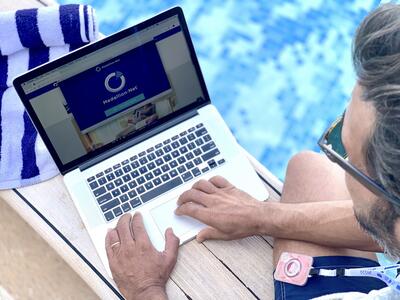 If your Princess cruise utilizes the OceanMedallion technology, you'll want to make sure you download the OceanMedallion App before boarding your cruise. This is how you can access most of the features of the OceanMedallion experience, including the locator and messaging features. 
The app is available to download to any smart device from the Google or Apple store. If you're sailing with guests who aren't technically inclined, they can still take advantage of other OceanMedallion features onboard that don't require the app.
Additionally, you can complete pre-embarkation tasks, such as uploading a photo and completing immigration forms. This will ensure you have a quick and painless boarding process.
Of note, the Princess app has been reported to be a tad clunky and buggy. Hopefully the cruise line will continue to develop the app to improve the performance in the near future!
Read the Princess Patter
Image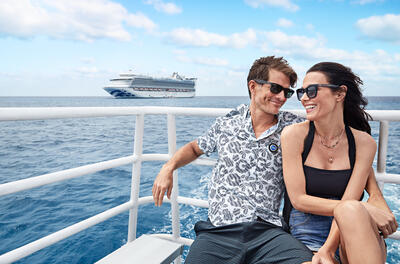 Each evening of your Princess cruise, you will find the Princess Patter in your stateroom. It's always exciting to see what you can look forward to the following day!
The Princess Patter is where you can find the next day's activities and port information. If you're docking in a port, make sure to confirm on the Princess Patter what time you can get off the ship. If necessary, tendering information will be provided too.
More importantly, the Princess Patter will confirm what time you need to be back on the ship while in port- you do not want to be left behind! 
You can also find other important announcements on the Princess Patter, along with weather, dining and excursion information. 
Ask for Bathrobes
Image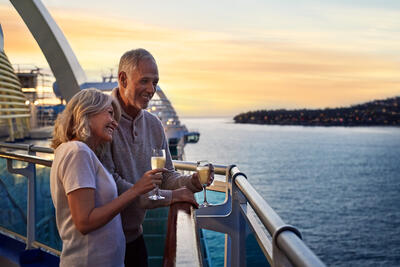 Don't be mistaken that only suite guests can enjoy small luxuries during their cruise. Everyone sailing onboard a Princess cruise ship can ask for a bathrobe in their stateroom. Once you've boarded your ship and met your stateroom attendant, ask politely to have a bathrobe delivered. 
The service onboard Princess Cruises is top-notch; most certainly, your stateroom attendant will be happy to deliver bathrobes at your request. 
Join Captain's Circle
Image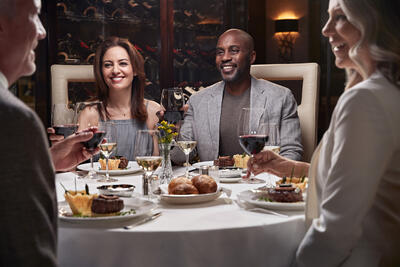 Before you sail on your first Princess cruise, make sure you've enrolled in Captain's Circle. This is Princess's loyalty rewards program.
For each night of your sailing, you'll earn Captain's Circle points. After just one night, you'll earn Gold status in the Captain's Circle program. Depending on your stateroom category, you can earn even more points by sailing in higher category staterooms. Solo cruisers will earn double points during their sailing as well.
Captain's Circle perks include additional discounts, access to member-only events and lounges, expedited boarding, spa discounts and internet discounts. It's free to join, so make sure you don't miss out on receiving these benefits!
Onboard Laundry Service
Image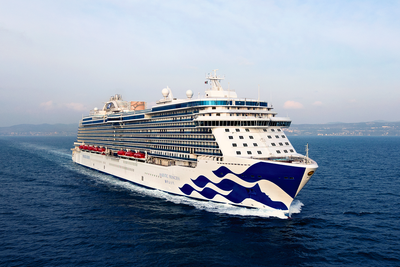 Another unique feature of a Princess cruise is having the option to do your own laundry.
Because Princess Cruises offers longer sailings (even world cruises!), you can find self-service laundromats on each stateroom deck. With some sailings as long as 110 days, there's no doubt that laundry will need to be done at some point for extended itineraries. 
For an additional cost, you can take advantage of Princess's laundromat. Princess cruisers who are sailing in full suites can enjoy complimentary laundry services. Also, Elite members of Princess's Captain's Circle receive complimentary laundry during their cruise. 
This is a great option for cruisers who are on longer voyages, or even those who want to pack lightly to save space in their cabins. 
Of course, if you don't want to do laundry on vacation (and who would blame you?), you can send your dirty clothes to be cleaned through the laundry service. 
Enjoy Plenty of Dining Options
Image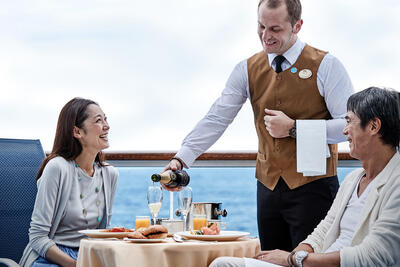 First-time Princess cruisers are often surprised by how many dining options are complimentary during their sailing. Don't be the person who eats every meal at the buffet - you'll be missing out on some amazing food that you've already paid for!
Complimentary dining onboard a Princess cruise ship include: main dining room, Alfredo's Pizzeria, The Pub, International Cafe, Poolside Grill, Poolside Pizza and Horizon Court Buffet.
A Princess Cruise fun fact: The pizza is amazing! Princess Cruise was actually voted Best Pizza at Sea by USA Today, so don't miss out. Who doesn't love unlimited pizza on vacation anyway?
Embarkation Lunch at Alfredo's Pizzeria 
Image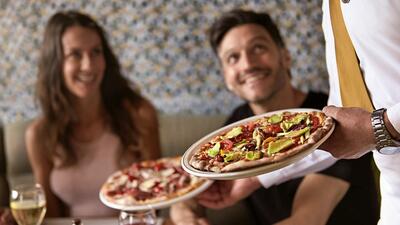 Again, most first-time Princess cruisers don't know that there are plenty of complimentary dining options throughout the ship. But, you've come to the right place to learn this awesome Princess cruise tip!
To enjoy a really nice, relaxing lunch on embarkation day, head to Alfredo's Pizzeria. The buffet is always packed on embarkation day, as everyone heads straight to eat after boarding the ship. Alfredo's Pizzeria offers a wide variety of pizzas to enjoy for lunch - it's the best way to start your cruise vacation.
Afternoon Tea
Image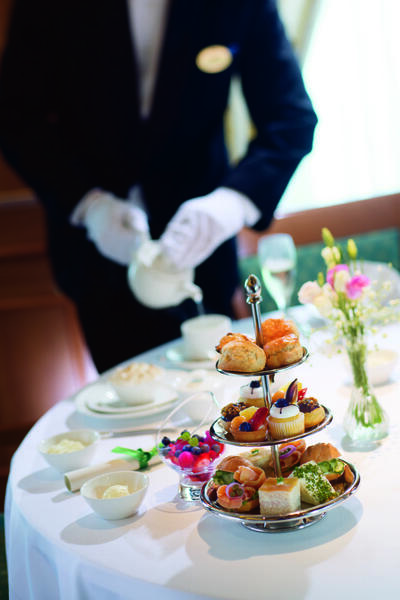 Another tip to really elevate your Princess cruise experience is to take advantage of Afternoon Tea. You have 2 options for Afternoon Tea, the complimentary service in the main dining room and a more intimate experience called Royal Afternoon Tea (for a small fee). 
In the main dining room, Princess cruisers can enjoy complimentary tea, scones, sweets and small sandwiches. This is such a fun experience for everyone to enjoy.
Try Pub Lunch
Image
Are you catching on that a Princess cruise is full of delicious food opportunities?!
Another great tip is to try Princess's famous Pub Lunch. On select ship days, Princess cruisers can enjoy a traditional British pub lunch. This is normally served in Wheelhouse Bar or Crown Grille. Best of all, Pub Lunch is offered at no extra cost!
You can expect to indulge in Fish & Chips, bangers and mash, prawns, and ploughman's lunch. Longtime Princess cruisers rave about the Pub Lunch, so make sure you indulge when it's offered.
Look for the Sip & Sail Promotion
Image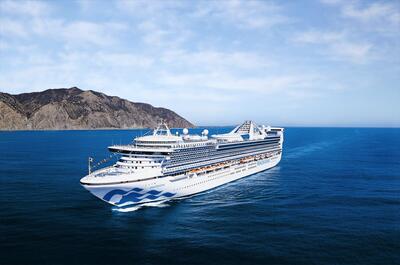 Princess Cruises has sometimes offered a Sip & Sail Promotion for balcony and suite guests. This is an offering that provides a complimentary Premier Beverage package for the first two passengers in each balcony or suite. 
With the Premier Beverage package, you can enjoy up to 15 alcoholic drinks each day (up to $12 menu price). You will also receive juice, soda and specialty coffees each day.  
If you purchase this package without the promotion, it would cost about $60 per day. So, if you can take advantage of the Sip & Sail promotion, you can enjoy tons of savings and plenty of poolside cocktails.
Free Room Service
Image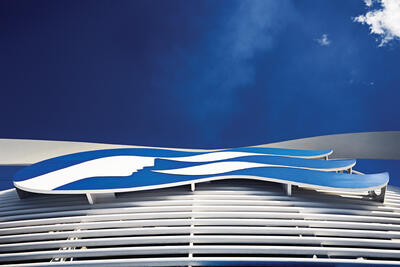 Receiving complimentary room service on a cruise is becoming less common, as most cruise lines have started to charge a small fee for room service. However, Princess Cruises continue to offer free room service!
Princess cruisers can enjoy complimentary room service 24/7 during their sailing. This is a wonderful opportunity to enjoy a quiet breakfast in the morning on your balcony or in your stateroom, especially if you have an early morning excursion planned. 
You can also enjoy late-night snacks or a light lunch in your stateroom. 
Shareholder Onboard Credit
Image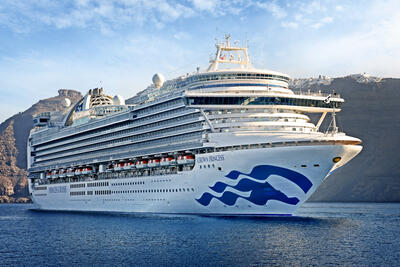 If you are an active shareholder of Carnival Corporation during your sailing, you'll receive onboard credit from $50 to $250. You must hold at least 100 shares to receive this benefit.
Those sailing on a Princess cruise longer than 14 days will receive $250. Shorter sailings between 7 and 13 days will receive $100 onboard credit. Finally, sailings that are 6 days or less will give shareholders $50 onboard credit. 
This is a cool benefit for those who actively hold shares in Carnival Corporation, but you have to request the credit prior to your sailing. Visit Princess Cruises's website to download the request form and follow the instructions provided to activate your onboard credit before embarking on your cruise.