Like with planning any vacation, you will benefit from learning a few things about cruises prior to booking one.
Sometimes, booking the cheapest cruise that you can find won't result in the vacation experience that you are hoping for, especially if you are not familiar with the cruise line or ship. Perhaps you want to sail to Alaska and live on the East Coast. It would be more cost effective to sail from a port within driving distance, but what's the point if you are not going to get the vacation you want? 
Plus, you should have some knowledge about cruise ships before you board. Knowing what cruise add-ons are and the different directional terms will put you one step ahead and leave you with fewer surprises!
Planning the perfect cruise takes a little bit of time and research. Here's what you need to know before booking a cruise. 
The pros and cons of longer vs shorter cruises
Image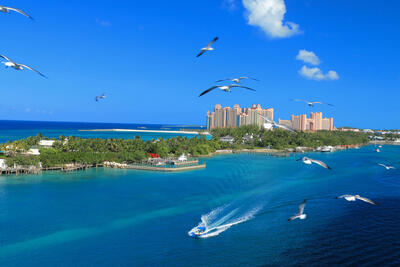 It is important to think about what you're expecting to get out of your cruise before booking it!
If it is your first cruise, you may not want to commit to a weeklong voyage. Perhaps you want to dip your toes into the water with a weekend cruise on a smaller ship to get a taste of the cruising experience. After all, the new mega ships can seem overwhelming to some! 
Others, however, may not enjoy the short cruising experience. By the time you're able to navigate the ship, it is time to go home! Plus, cruise line's usually do not schedule their newest ships to sail these shorter itineraries, so they will often have fewer dining options and activities. Longer itineraries will also allow you to visit more unique destinations. 
Not all cruise lines, ships, or itineraries are the same
Image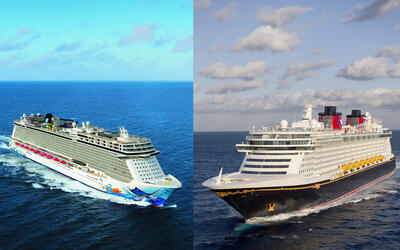 Do you want to spend your vacation sipping on cocktails by the pool and relaxing on the beach? You would probably like a Bahamas or Caribbean itinerary. If, on the other hand, you want a port-intensive cruise filled with long shore excursions that allow you get the most out of your destinations, Alaska or Europe might be a better fit. 
Are you looking for a family-friendly cruise with tons of activities for young children? Look no further than Disney Cruise Line and their fleet of ships that are decked head to toe in Disney magic. What about if you want an adults-only vacation? Divert the other way and check out Virgin Voyages! 
Before booking a cruise, it is crucial that you research the different cruise lines, ships, and itineraries. Each component plays a crucial role in the cruising experience. 
Read more: 
The cheapest month to book a cruise
Image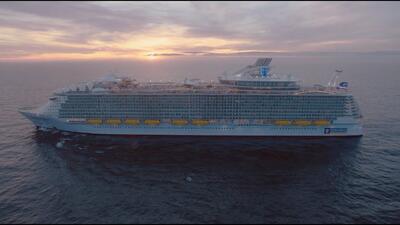 The cheapest month to book a cruise is either going to be when future itineraries are first released or during the wave season months of January, February, and March.
Once a cruise line releases future itineraries, which usually happens twice per year, any stateroom can be booked up until the week of departure! If your schedule allows, you can plan for your vacation close to two years in advance.
This, however, does not mean that you cannot find a great cruise deal at any time. It is important to be aware that the demand for cruises right now is high-- so much so that some cruise lines have actually had to raise their prices during this year's wave season to combat demand. 
The days of great last minute deals are dwindling. The key is to be flexible with the ship, sail date, and itinerary!
Read more: What is the cheapest month to take a cruise?
Learn ship lingo before you board
Image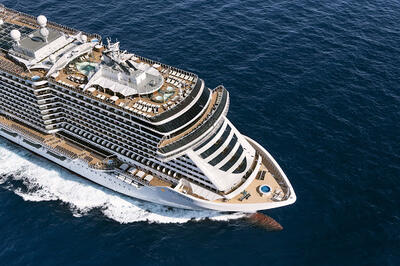 You will learn your way around the ship sooner if you familiarize yourself with basic ship language. Bow, stern, forward, aft, port, starboard...it can be confusing! 
The bow is the ship's forward most part, while the stern is the rear of the ship that's opposite from the bow. 
Forward and aft refer to location, with forward being, well, the forward of the ship. The aft is the rear of the ship. These terms will be useful in locating your stateroom and other venues throughout your cruise. 
Likewise, port and starboard are directional terms used to indicate the left and right side of the ship relative to the bow. They never change no matter which way you are facing. 
Your stateroom, for instance, could be located at the aft starboard side of deck 7. Without knowing these terms, you might find yourself wandering the halls searching for your cabin at night. 
Understanding what "ship time" means is also crucial, as you could miss your ship's all aboard time in port and be left behind! Essentially, when a ship sails to different time zones (i.e., from Fort Lauderdale to Aruba), the ship's time will stay the same as the departure port's. If it is 12pm in Miami, it is 12pm onboard the ship, even if it is 1pm in the port of call.
Read more: Will the cruise ship wait for you if you're late at a port?
Cruise add-ons
Image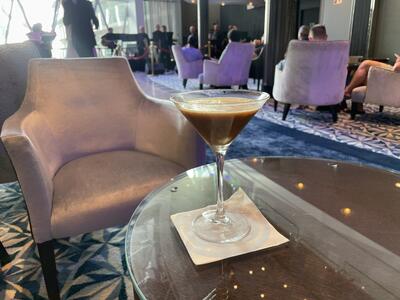 Unfortunately, you'll rarely pay the advertised rate for a cruise that pops up in your email inbox. From port fees to gratuities, drink packages and alcoholic beverages, specialty dining, shore excursions, spa treatments, and more, a cruise comes with various add-ons that you can purchase to enhance your vacation. 
These can be costly, too. Drink packages can be upwards of $75+ dollars per day, per adult over the age of 21. Depending on what kind of deal you got, the package could be more than your base fare! 
If you are sailing to Europe or Alaska, you should be prepared to have a larger shore excursion budget than the Bahamas or Caribbean. Due to the length and activity level of many excursions, they can cost double or triple than what a beach day costs in Nassau or Mexico. 
Taking alcohol onboard
Image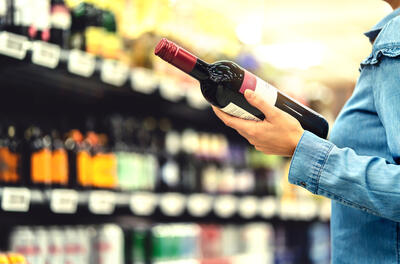 Bringing your own alcohol onboard a cruise ship sounds like a great money to save money, right? Well, you are correct, and the cruise lines know that! That is why they prohibit alcohol from being brought onboard. Some cruise lines, like Royal Caribbean, allow you to bring up to two 750ml bottles on wine and/or champagne with you, while others (i.e., MSC Cruises) won't let you bring on anything. 
Note that there are not many mainstream cruise lines that will allow you to bring your own spirits onboard. If your cruise line does allow you to bring limited quantities of alcohol with you when you board the ship, you will be restricted to wine and champagne. Disney Cruise Line is the only cruise line the allows beer to be brought onboard. 
It is important to research your cruise line's specific policies regarding bringing alcohol onboard on embarkation day, as they vary from cruise line to cruise line. 
Additionally, anything alcohol -- wine, beer, liquor, etc. -- that you buy in ports of call will be held and returned before you disembark. That means you won't be able to enjoy your tequila from Mexico until you get home, sorry!
Read more: How to sneak alcohol onboard a cruise and why you should not do it
Fly in the night before
Image
If you do not live within driving distance of your cruise port and are planning on flying, you will want to make sure that you book your flight for at least the night before the ship is scheduled to depart. 
Even if you book the earliest scheduled flight on the day of departure, one delay could cause a family meltdown!
It might be annoying taking another day off of work or paying for one night at a hotel, but it is better than that alternative of missing the cruise. That would be an awful way to start your vacation! 
Read more: Top 40 Cruise Tips & Hacks
Pack accordingly 
Image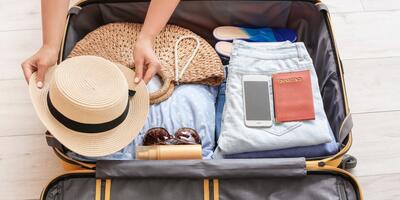 Are you prone to motion sickness? Is your cruise to Alaska during the rainy season, or are you cruising to religious sites in Europe? Are you planning on participating in formal night or any of the themed nights? 
When packing for a cruise, there's a lot that you need to think about. Unlike land vacations, a drug store or megastore (i.e., Target or Walmart) aren't nearby. If you forget something, you will be stuck paying the inflated prices onboard. 
Give yourself enough time to order the matching family shirts!
Read more: Ultimate Alaska cruise packing list
Tipping on cruises
Image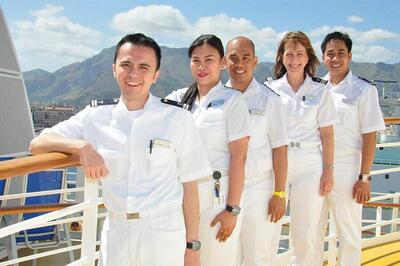 Gratuities are synonymous with tips. They are divided between the hardworking crew members that work to make your vacation memorable, including stateroom attendants, dining and culinary services staff, the guest services team, and others who work behind-the-scenes and contribute to the overall cruise experience. 
You can choose to prepay your gratuities from the time of booking up until a few days before your cruise. If you do not, they will be automatically added to your onboard account. While you can speak to Guest Services to have the gratuity rate changed or completely removed, this is not recommended. 
Staff members onboard work hard to provide you with a memorable vacation. If you are unhappy with your service, you can speak to Guest Services, and they will help remedy the issue. 
Additionally, you do not have to tip more than the daily rate. If you have a great bartender or stateroom attendant and feel generous, you can certainly tip them extra in cash. They will appreciate it!
When can you get off the ship at each port?
Image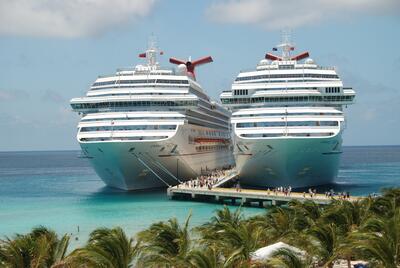 Booking shore excursions directly through any cruise line can be pricey, so many passengers will look to third party vendors for lower prices. When doing so, it is important that you book a time after the ship arrives. 
If, for instance, your cruise itinerary states that you will be arriving in Ocho Rios, Jamaica at 8:30am, schedule the excursion for 10am. If you book your tour for 8:30am or 9am, there is a chance that you will miss the group's departure.
Whenever a cruise ship arrives in port, they must undergo an inspection and receive clearance from local authorities before passengers are free to disembark and enjoy their day in port. 
That being said, make sure that the excursion will return at least one hour before the all aboard time. Since the excursion is not through the cruise line, they are not required to wait for you if you run late. 
How much does it cost to go on a cruise?
Image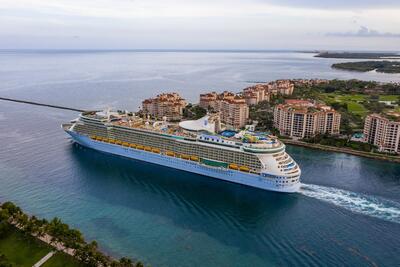 The answer to this varies, as it depends on cruise length, time of year, cruise line and ship, flights, cabin selection, and add-ons. It is impossible to give a definitive range because there really is not one! You could spend anywhere from $1,500 for a cruise vacation all the way up to $30,000+ if you opt to book a luxurious and one-of-a-kind suite. 
If you cruise in July, you'll most likely pay more for your base fare than if you were to cruise in, say, February or October. A 7-night sailing on Carnival Celebration, for instance, is going to cost you at least $1,194 per person for an interior sailing if you choose to go in July 2023. 
Image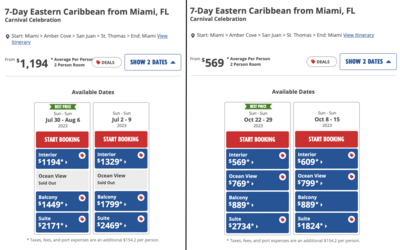 You would be sailing onboard Carnival's newest ship during the peak summer season, so it makes sense that the price is pretty high. The same cruise starts at $569 in October 2023. 
If you sail on older ships during the peak season, you can often score a cheaper rate. However, you will have to do without all the bells and whistles like rollercoasters, surf simulators, go-karts, zip lines, and waterslides.
You will also need to budget appropriately for gratuities, which range from $14.00-$25.00 per person, per day, depending on cruise line and stateroom category. If you stay in a suite, you will more pay in daily service fees than if you were staying in a standard ocean view or balcony.
Read more: How much is a 7 day cruise?