When people think of a summer cruise vacation, they often default to images of crystal clear waters in the Bahamas, Caribbean, and Mediterranean. 
Yet, many families opt to sail to Alaska for the diverse history and culture, breathtaking scenery, exciting shore excursions, abundant wildlife, and delicious seafood.
While packing for an Alaska cruise requires more than trading in your swimsuits and flip-flops for a rain jacket and gloves, it is not as difficult as it may seen. 
Alaska's weather can be unpredictable, so it's important to pack some key layers that'll keep you warm and dry! 
What is the weather like in Alaska?
Image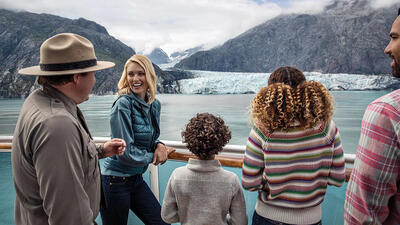 April and May
If you're sailing to Alaska in April, there's a good changes that your cruise is at the end of month. April is considered the early season, and most cruise lines don't begin operating in the region until May. 
Both April and May are considered to be among some of the driest in Alaska with average highs in the mid-50s, with lows in the upper 30s and lower 40s. 
Of course, as the months progress, the temperatures begin to increase more. 
June, July, and August
Alaska's peak cruise season begins in mid-June and lasts through August, so this is when you can expect the largest crowds. 
In June, the road to Denali National Park opens, and the wildlife becomes more abundant since all the animals have had their babies. During the day, temperatures tend stay in the mid to low 60s! 
However, as temperatures begin to rise in July, so do the chances for precipitation, so don't expect uninterrupted sunshine. This trend will carry through August, as the two are considered to be the wettest months in Alaska. 
Image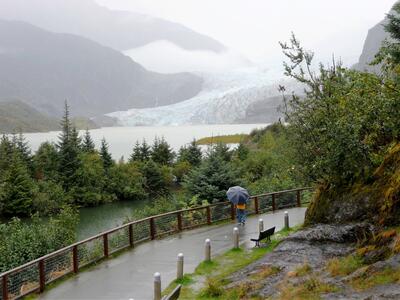 If you're hoping to spot a bear or two, the best time is between July and September, as this coincides with the rivers running full of salmon and warmer temperatures. 
In July and August, the lows are in the 40s and 50s, while the highs are in the 60s or 70s. Sometimes, the daytime high climbs into the 80s in the Juneau area! 
Therefore, the main thing to remember is that you should plan for any and all types of weather conditions. 
September and October
In September, the temperature will begin to drop as the fall air moves in. Most days see a high in the mid 50s, while the low can range from the 50s to 40s and even high 30s. 
The temperatures are similar for the first half of October, but by the end, the high stays around the mid 40s and the low in the 30s. 
Rain is still common during this time of the year, and wildlife becomes more difficult to spot. Plus, compared to the other summer months, the total amount of daylight begins to decrease.
Ultimate packing guide
Image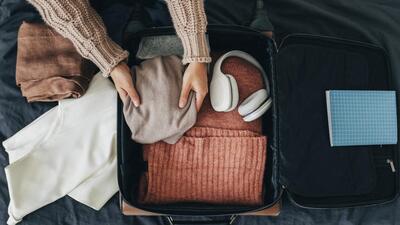 Packing for an Alaskan cruise doesn't have to be stressful; nobody wants it to be! Here's a comprehensive guide of everything that you should have in your suitcase before loading the car and heading off to the cruise terminal or airport. 
Clothing
In port
Unlike the Caribbean where you can get away with wearing a swimsuit and cover up for 85% of the day, dressing in layers is a necessity while on an Alaskan cruise. 
In the mornings and evenings, the temperature will be colder than during the afternoon. If you're on a long excursion, you will appreciate having the ability to adjust your layers as needed. 
The base layer will be the first item of clothing you put on. It may be a short or long sleeve t--shirt with a pair of jeans, leggings, or shorts on the warmer days in July and August. In April, May, and October, you might find yourself wearing both jeans and leggings!
Image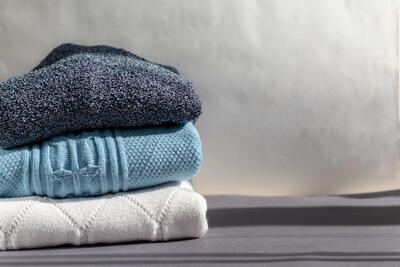 Next, you'll put on a warm layer, like a fleece or down jacket, sweater, or sweatshirt. If you get cold, it's easy to throw on and easy to take off if you get too hot.
The third layer you should take with you everyday is a waterproof layer. An umbrella isn't recommended due to the potential for strong winds, so you'll want to pack a waterproof jacket with a hood. 
To recap, you'll want enough clothing to wear three layers (with the last being your waterproof jacket) each day of your cruise. 
Onboard
What you wear on the ship will probably differ from what you're wearing on your daytime adventures. Perhaps you'll want to focus on comfort and pack extra loungewear, or you may find yourself wanting to dress up in the evening, especially on formal nights, and bring a few dresses or collard shirts. 
Rotating outfits is a great idea to make sure that you have a few nicer outfits without overpacking! Don't be afraid to wear the same dress or collard shirt/slacks combination on both formal nights! 
Footwear
In port
When packing, make sure that you have a variety of footwear. 
First, a comfortable, sturdy pair of water-resistant sneakers or lightweight hiking shoes is recommended, as they'll will support a range of outdoor activities, including zip lining, rafting, horseback riding, and kayaking. During the warmer months, active sandals, such as Chacos or Bedrocks, can be worn, too. 
Image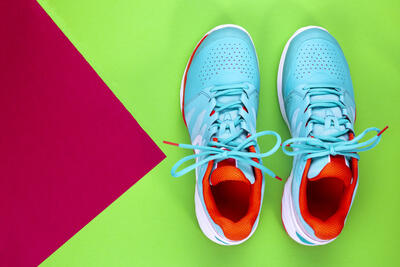 Whatever pair (or pairs) of shoes you end up bringing, ensure that the soles have plenty of grip in case you run into slippery and/or rocky surfaces while ashore. Plus, you should be okay with them getting wet or muddy. 
Onboard
You have more flexibilty to bring whatever shoes you find comfortable. You may not want to wear sneaking while moving about the ship since that's what you'll have been wearing every day in port. If that's the case consider bringing slippiers, flip-flops, or slides. 
Plus, you'll want at least one nicer pair of shoes to wear at dinner and during the evenings. 
Accessories and miscellaneous items
From wool socks to scarves, gloves, sunscreen, insect repellant, and sunglasses to shield your eyes from the sun reflecting off of glaciers, there are many accessories and miscellaneous items that you'll want to make sure are packed!
When you disembark for each's day adventure, you'll need a place to keep your valuables, including cruise card, cash, and credit cards. Since Alaska tends to be wet and rainy, we recommend a water-resistant daypack, as its a comfortable option that'll keep everything you need inside safe and dry! 
Additionally, you may want to purchase a pair of entry-level binoculars at home, especially if you're planning on doing any wildlife viewing excursions. 
Image
Many Alaskan excursions are all day affairs, so plan on taking a portable charger with you! Alaska is full of once-in-a-lifetime views and experiences, so it's important that you're able to capture them on camera! 
With that, you should probably pack a water bottle to stay hydrated throughout the day!
And since you will be traveling with bulkier items, bringing some magnetic hooks for your stateroom could really save the day, allowing you to maximize your storage space with extra places to hang your outerwear! 
Comprehensive list
Image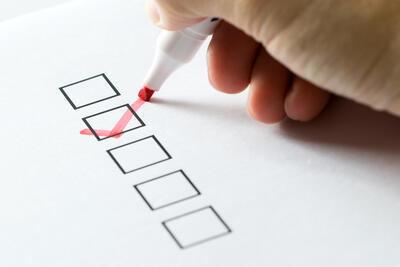 For your convenience, here's a comprehensive packing list to make sure you check off everything that you'll need! 
At least 3 t-shirts and 3 long sleeve shirts (number may fluctuate depending on if you're sailing during the cooler or warmer months)
Waterproof jacket with hood
Fleece or down jacket 
4-5 sweaters (since you might find yourself wearing sweats while in port, you may want to bring a few more to have clean sweaters for dinner)
4-5 pairs of long pants (including pants to wear during the day and jeans/slacks for dinner)
1-2 pairs of shorts
Casual loungewear for onboard 
Formal wear for dinner (2-4 dresses, collared shirts, etc.)
At least 1 swimsuit
Pajamas 
Underwear and socks 
Clothes for the fitness center (if you plan on utilizing the facility)
Water-resistant shoes with a sturdy, non-slippery sole 
Dress shoes for the evenings and dinner
Comfortable daytime shoes for when you're onboard 
Water-resistant daypack (or a regular backpack) 
Hat 
Gloves
Binoculars 
Sunglasses
Scarf
Camera
Waterproof case for cellphone
Portable charger for cellphone 
Magnetic hooks
Water bottle
Sunscreen 
Bug spray
Toiletries (toothbrush, toothpaste, hair products, make up, etc.)
Travel documents (passport, state identification, etc.)
Medication
Bottom line
Image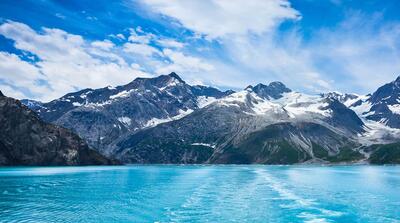 When boarding an Alaskan cruise, be prepared for a journey that will take you to some of the most picturesque natural wonders of the world-- there's truly no other place like it. 
When packing, your main focus should be packing for different weather conditions, both throughout the cruise and within the same day. 
Layers will be your friend, as you can throw on a sweatshirt in the morning if it's a little chilly and take it off a few hours later. 
And don't forget the little items that can be easily overlooked, like phone chargers, insect repellent, hats, and sunglasses. 
While we get that packing for trips isn't the most fun activity in the world, we hope this guide helps you feel more relaxed and allows you to put more energy into planning your Alaska cruise must-dos!
Let us know if we missed anything that you packed for your Alaskan cruise that you couldn't do without!