There's no question that cruising can offer an affordable, convenient and fun vacation. Unlimited food, tons of entertainment and plenty activities will certainly keep you and your travel group busy each day. You'll also be waking up to a new city each morning - what more can you ask for?
Cruises are great because you can see so many places in a short amount of time. In general, cruising requires very little planning because everything is taken care of onboard. However, you will want to do a little research to ensure you do and see everything you want while docked in each port.
Once you arrive in a new port, you ultimately have three different options for how to spend your day. You can book excursions through the cruise line at each port, you can choose to book an independent tour that is not offered through the cruise line, or you can do your own thing at a port. 
Image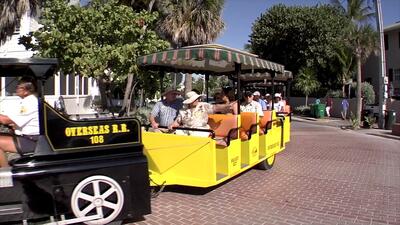 In my opinion, there's a time and place for cruise excursions. Safety, itinerary, cost and time in port time are all factors that help us decide if we should do a cruise excursion or not.
If I have multiple days or an overnight in a port, I am more comfortable doing an independent excursion on the first day because the ship won't be leaving port. In Europe, I have done a lot of independent exploration without even needing a tour. Some ports are right in the heart of a city and it's easy to walk around and tour on your own.
With plenty of options for exploring the port, are cruise excursions worth it? Here are some pros and cons of cruise excursions to help you decide what's best for your vacation needs!
Pros
Convenience
Image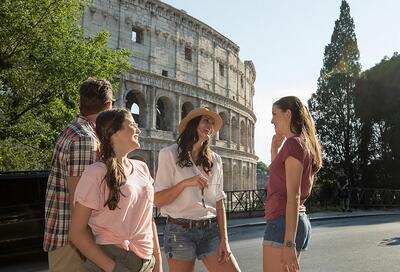 Excursions offered by the cruise line are convenient for multiple reasons. For one, there is very little planning or logistics that need to be considered when you book a cruise excursion. You will get a designated time and meeting place for each tour, so you don't have to wander around the port area looking for an unclear meeting spot.
Typically, you will meet with your tour onboard and then disembark as a group during your designated time. You will be shuffled to a tour bus and head on your way directly from the port to begin your excursion. The convenience can't be beat, that's for sure!
Flexibility
Image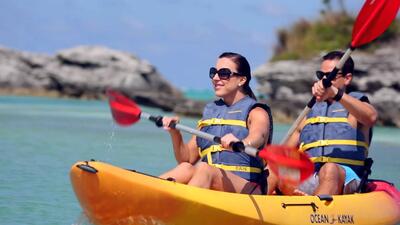 Booking an excursion through the cruise line also gives you extra flexibility. Normally, you can cancel any excursion onboard within 24 hours and receive a full refund. You will have access to the shore excursion desk on your ship and they can assist you with any questions you have. With lack of internet at sea while cruising to your next port, this can be a huge advantage. 
I've had a few instances where I overbooked myself on excursions and wanted a day to rest. One time, there was bad weather in the forecast and I didn't want to spend the money to have a rainy day at the beach. It was nice to be able to go right to the shore excursion desk onboard and cancel without penalty.
Security
Image
Another huge advantage of booking with the cruise line is having extra security. The cruise line has a guarantee that it will not leave behind anyone on an organized cruise excursion. If you travel independently or with a third-party tour group, the ship will not wait for you.
This has been one of the bigger reasons I decide to book excursions through the cruise line. If I want to see as much of the city as possible, I normally consider booking a full-day excursion with the cruise line. This ensures I will get to see the city and sites without feeling anxious about returning on time. 
On an independent tour, it does give me some anxiety that I might run into trouble - like a flat tire or unexpected traffic - and miss the ship. You don't have to take that risk when booking through the cruise line.  
Safety
Image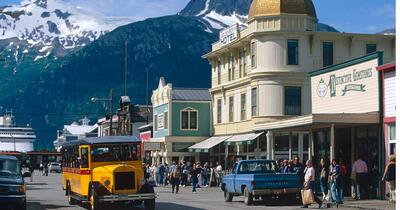 Cruise-organized excursions are probably the safest option when deciding what you want to do in each port. The cruise line has vetted each of the tour operators and deemed them safe to offer tours to cruise passengers. 
Of course, nothing is guaranteed when it comes to safety. Traveling comes inherently with risks that you always have to consider. But, you can feel pretty safe onboard a cruise excursion.
When I cruised in Southeast Asia, I felt most comfortable with an organized cruise excursion to make my time worthwhile. I've never had a safety issue on an organized cruise excursion, although I've been lucky to not have many safety problems when traveling altogether. 
Vetted Experience 
Image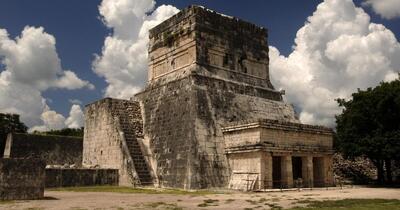 The companies that work with cruise lines have higher stakes because the tour operators normally have an ongoing business arrangement with the cruise line. If cruise passengers aren't satisfied with the excursion, the cruise lines will seek other companies to offer tours. 
With a lot on the line, tour companies want to ensure you have a great experience. Most of the companies have been working with cruise lines for multiple years and rely on that business for their livelihood. You can be rest assured that most of the tours offered by the cruise line have been thoroughly vetted and normally offer a great experience. 
Cons
Price Hike
Image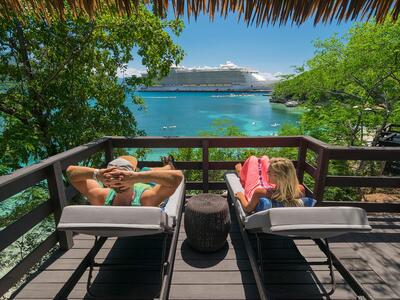 Because cruise excursions offer convenience, flexibility and security, you can expect to pay a premium price. At the end of the day, cruise lines are businesses that are looing to make a profit. The cruise lines will almost always charge more than an independent tour or third party. This is one of the ways that cruise lines rely on revenue, so prices are hiked. 
One of the ways to save on shore excursions is to watch pre-cruise sales and see if you can snag a prepaid discount. Sometimes you can save up to 30% on cruise excursions if you watch prices in the months leading up to your cruise. The longer you wait until your cruise, the more likely you will have to pay full price. 
Large Groups
Image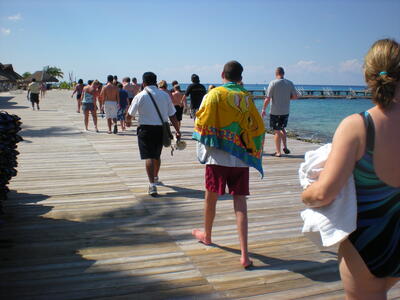 With so many people onboard a cruise ship, you most likely won't be traveling in a small group on a cruise excursion. Most of the time, you will be riding in large coach bus while going from stop to stop. Sometimes there are even multiple buses for one tour that will caravan throughout the port.
In this way, you shouldn't expect an intimate, personalized experience with so many people on the cruise excursion. If you're riding on a bus, it will probably be full of cruisers. If you are sailing on a boat, you can expect the boat to be packed to the brim. 
Again, it's all about money at the end of the day for cruise lines and tour companies. They want to pack as many people on a tour as possible to make it profitable. 
Structured Schedule
Image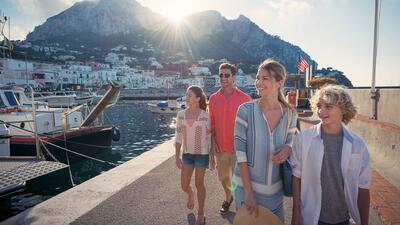 Taking a cruise excursion means you will need to stick to the itinerary and structure of the tour. Nothing is personalized when traveling in a large group. You don't want to venture off from the group because that deters everyone's schedule and slows down the tour flow. If you want to spend extra time at a certain spot, you probably won't be able to unless it's the final stop of the tour before heading back to the ship.
This doesn't give you much free time unless the tour schedule allows for it. You really have to go with the flow when you take a cruise excursion.
Wasting Time
Image
Herding a large group of people is never done swiftly, especially when you have a wide range of ages and abilities.
If you have a lot of older folks in your group, you might be moving at a slower pace than you're used to. Long bathroom stops and breaks can lead to you feeling like you're wasting time. If passengers are running behind, the whole group will be delayed.
If you hate to waste time and can afford a more personalized tour, that might be a better option than a large group excursion. 
Missing Certain Sites
Image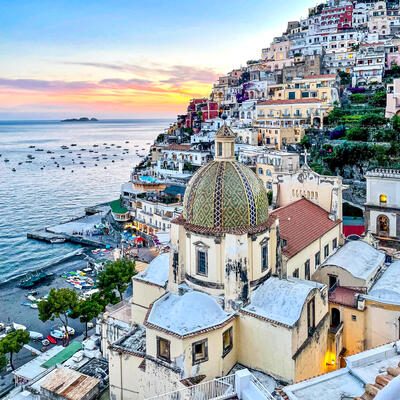 If there's something you absolutely want to see or do in the port, there's no guarantee that the cruise line will offer a tour to fit your needs and schedule. Although most tours will hit the main sites, you might not see everything you want. 
For example, I docked in Salerno, Italy and wanted to tour Positano and Amalfi, which was not offered from the cruise line. This was surprising since the towns were within 2 hours of the cruise port. I booked a shore excursion through Viator because I didn't have an option through the cruise line to see what I wanted to see. 
With an independent tour, you can ask the guide to personalize the schedule and itinerary. This is often cheaper if you find a small group to travel with. In the end, it should be cheaper than taking a cruise excursion as well.