You found a cruise fare that sounds almost unbelievable-- $200 per person for a 4 night cruise?! That's about $50 per person, per night for lodging, transportation between ports, entertainment, and select food and beverages! 
Don't get ahead of yourself-- the cheapest cruise lines offering the cheapest fares have to find a way to make money off of each guest. You'll likely end up paying much more than $200, as you can expect to pay for anything outside of the base fare, including gratuities, alcoholic beverages, specialty restaurants, wi-fi, spa treatments, shore excursions, and some onboard activities. 
That being said, if you're a real penny pincher or looking for a cheap weekend getaway, you can make the most of your cruise by sticking to what's included in the base fare. 
Do you really need the drink package? Can you enjoy the ports of call by just walking around instead of purchasing a shore excursion? Do you have children who will want to take advantage of all the amenities onboard, even those that aren't included? Would you and your children be bored on a ship with fewer amenities? 
Here's everything you need to know before booking a cheap cruise. 
Beware of transportation costs
Airfare
Image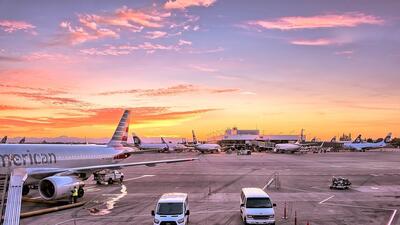 Cruise lines will sometimes offer discounted fares for last minute sailings if there is still availability. It's better to fill the cabin than keep it empty, right? 
While it's possible to snag a great rate on a last minute cruise, if you don't live within driving distance to the cruise port, you might be faced with hefty airfare costs. That $200 fare doesn't sound so cheap when you're stuck paying double (or more) on a plane ticket. 
You'll also want to arrive the day before embarkation to account for possible flight delays and cancellations, so be sure to factor in a pre-cruise hotel.
If you have racked up some airline miles or credit card points, last minute airfare is a great way to redeem them to help keep the cost of your vacation at a minimum! If booking via credit card rewards, I'd recommend transferring them directly to an airline, as you'll maximize the value by (usually) redeeming fewer points. 
Parking
Image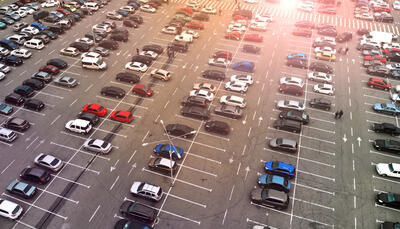 If you are going to be driving to the port, be sure to factor in those transportation costs, too. While they might not be as expensive as airfare, they are sure to add to the total vacation cost. 
Currently, Port Canaveral is charging $17 per day to park on-site, meaning you could pay over $135 in parking alone for a 7-night cruise! Before booking a cheap cruise fare, research cheaper parking options nearby, like Park Port Canaveral or GoPort. You might have to take a shuttle, but the slight inconvenience might be worth saving a few extra dollars! 
Know what's included in the base fare
Image
No matter what cruise line you are sailing on, lodging, select food and beverages, transportation between ports, and entertainment will be included in the base fare; everything else will result in an additional fee. Unless you are sailing on a luxury line, do not expect your fare to be all-inclusive. 
The base fare for all cruise lines includes a variety of complimentary dining options. In theory, you could board the ship and not pay a penny extra for food, especially if you plan to eat before disembarking at ports of call. 
That being said, nearly every cruise line will offer speciality dining options for a surcharge, ranging from $18 per adult to dine at Carnival Cruise Line's Cucina del Capitano to over $85 per adult for Royal Caribbean's Chef Table. 
Similarly, all lines will offer select beverages in the base fare. On Royal Caribbean, for instance, this includes water, tea, coffee, lemonade, milk, juices (not fresh squeezed), and hot chocolate. Other beverages, such as specialty coffees and alcohol, are extra. You can either pay for these a la carte or purchase a drink package. 
Most cruise lines allow guests to carry on a limited amount of wine and/or soda, which is a great way to help keep costs low.
Image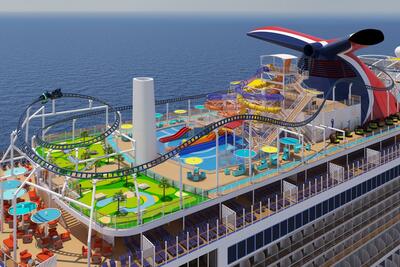 While you can expect to enjoy certain entertainment, like live music, theatrical performances, and game shows, not all activities are included. Guests can try their luck at the Flowrider on select Royal Caribbean ships for free, but lessons are an upcharge and usually begin around $69 per person for a group lesson and $552 for a private one-on-one lesson. 
On Carnival Cruise Line's newest ships, you can ride a roller coaster at sea, if you're willing to pay $15 per person, per ride. 
Port fees and gratuities
Image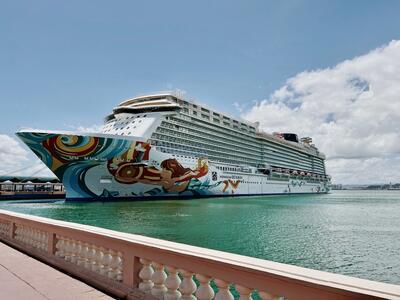 Royal Caribbean's website is currently advertising "7 Night Caribbean Cruises Starting From $349." Sounds like a dream, doesn't it? Unfortunately, the rate advertised won't be the fare you end up paying, as it doesn't include port fees and gratuities. 
Port fees are fees that are charged by the ports of call and passed on to passengers and tend to be more expensive in Alaska than the Caribbean or Europe, adding about $250 to each fare before gratuities. 
Gratuities range from cruise line and by cabin type:
Carnival Cruise Line ($14.50 per person, per day for standard cabins; $16.50 per person, per day for suites). These will be increasing after April 1, 2023. 
Royal Caribbean ($16.00 per person, per day for standard cabins; $18.50 per person, per day for suites)
Norwegian Cruise Line ($20.00 per person, per day for the Club Balcony Suite and below; $25.00 per person, per day for suites and The Haven)
MSC sailing the Caribbean ($14.00 per guest age 12+ and $7.00 per guest between 2-7, per day for standard cabins; included for Yacht Club guests). Their gratuities change based on departure port. 
Celebrity Cruises ($17.50 per person, per day for inside, ocean view, and veranda staterooms; $18.00 per person, per day for Concierge and AquaClass staterooms; $21.00 per person, per day for The Retreat)
Princess Cruises ($14.50 per person, per day for inside, ocean view, and balcony staterooms; $15.50 per person, per day for mini-suite and Club Class staterooms; $16.50 per person, per day for suites). These will be increasing after February 20, 2023. 
Holland America Line ($15.50 per person, per day for standard cabins; $17.00 per person, per day for suites). These will be increasing after February 1, 2023. 
Once priced out, a 7-night sailing on the Allure of the Seas departing from Galveston, Texas that was advertised as $349 per person increases to $557.85 once port fees and gratuities are added. This is still a fantastic deal, as you'd be paying less than $80 per night; however, it's important to be aware of the additional fees that will be added to the cruise fare before booking. 
Older ships
Image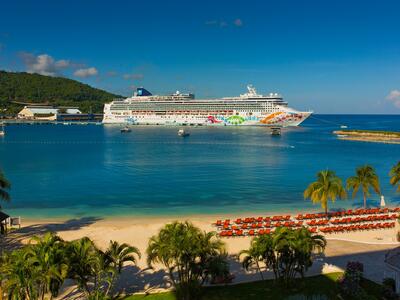 The newer, most innovative ships are often priced at a premium. Cheaper fares are found on older ships with fewer amenities and dining options, and some frequent cruisers actually prefer these over the mega ships due to their more intimate vibe and ability to dock at unique ports of call. 
Royal Caribbean's Brilliance of the Seas, for instance, features nine different dining options. In comparison, the Symphony of the Seas boasts a whopping twenty! 
Additionally, older ships tend to have less amenities that are an additional fee, so you might feel as though more is included on your vacation. 
If, however, you're looking for a vacation filled with ultimate thrills, state of the art accommodations, and seemingly endless dining options, you might not enjoy a cheap cruise on an older vessel. This comes down to personal preference!
Research the cabin type 
Image
More often than not, the cheapest cruise fares are for interior cabins, meaning you'll have no window or access to natural light. They are usually the smallest cabins onboard, too. 
Moreover, if you select a guarantee rate, you have no say over where your stateroom will be located. You could be directly above the nightclub or adjacent to the elevator bank. 
If you would like to be located close to your favorite amenities -- like the adults-only deck, children's club, or dining room --, wake up to an ocean view, or step outside onto your private balcony while enjoying your morning cup of coffee, the cheapest cruise fare might not be worth it. 
For me, I see staterooms as a place to rest and get ready for the day's adventure, so I don't mind paying less for accommodations to splurge in other areas. I'd rather spend my time up on the adults-only deck with a cocktail than on a personal balcony. Maybe my opinion will change in time, but it's all about personal preference! 
Bid programs
Image
If you snagged a cheap cruise fare and want to gamble at potentially upgrading your stateroom, consider utilizing a bid program. 
Four mainstream cruise lines -- Norwegian, Royal Caribbean, Celebrity, and Princess -- offer bid programs that allow you to choose a price and bid against other fellow passengers for stateroom upgrades.
On my last Royal Caribbean cruise, we bid $140 to move from an ocean view cabin to a neighborhood balcony, which successfully saved us more than $400! We only offered $10 more than the minimum bid per person, too. 
The major downfall of this is that nothing is guaranteed, especially now that many cruises are sailing near or at full capacity, so make sure you're content with the stateroom that you initially booked. 
Time of year
Image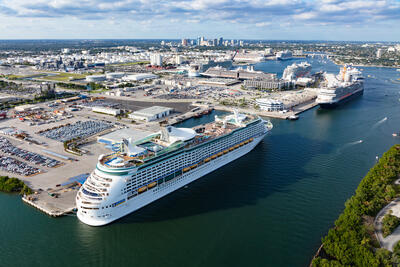 Cruise fares are often cheaper during the "off" seasons when most children are in school. 
If you're wanting to sail to the Caribbean, you'll most likely find cheaper rates if you focus your search during January, February, early-March, and late fall. If sailing in August, September, or October, it's crucial that you purchase travel insurance, as this is the peak of the Atlantic's hurricane season! 
A 3-night Bahamas cruise on the Carnival Liberty that departs on July 14, 2023 from Port Canaveral starts at $374 per person. If you depart on September 22, 2023, the same itinerary begins at $194 per person, or nearly $200 cheaper. 
If you have your heart set on a certain ship and/or itinerary, be flexible with your dates and you're more likely to snag a cheaper cruise fare for the same product. 
Become familiar with the itinerary 
Image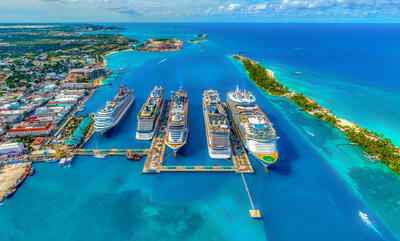 It's not surprising that longer sailings tend to be more expensive. Shorter itineraries -- think 3 or 4 nights -- will often sail to the Bahamas, docking at Nassau and a private island, like Perfect Day at CocoCay or Great Stirrup Cay.  
Most private islands will often include certain complimentary amenities, such as beach chairs, umbrellas, and a buffet lunch-- you don't even have to pay for a cab or bus to the beach! You, of course, can opt to purchase an excursion, but it's not necessary to have a relaxing and fun day at port! 
Cruises that begin and end in different ports tend to be cheaper as well. Before booking, however, consider how this will impact your transportation costs. If looking at an Alaskan itinerary, how much more expensive would it be to fly into Anchorage, Alaska and out of Vancouver, Canada instead of booking a roundtrip flight from Seattle?
Do you have a destination that you're itching to visit? Have you been to the Bahamas already? Do you not care where you're sailing to? These are important questions to consider when debating a cheap cruise fare.  
Should you book a cheap cruise?
Image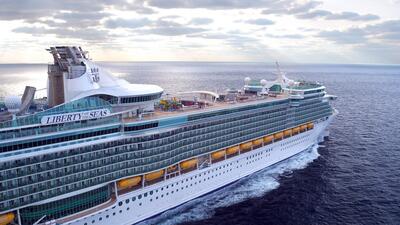 Maybe you're someone who is trying to travel for as cheaply as possible, or perhaps you want to purchase a cheaper cruise fare to splurge or other incidentals, including drink packages, excursions, and spa treatments. Whatever the reason may be, a cheap cruise is a great way to maximize your vacation budget, so long as you understand why it is so cheap.
The cheapest cruise fares are seldom on the newest ships, like Royal Caribbean's Wonder of the Seas or Carnival Cruise Line's Mardi Gras, but that doesn't mean you can't have a great vacation and marvel over the deal you snagged!