Looking for a great deal on a cruise or want to stretch your budget as far as possible? Figuring out what is cheapest cruise line is not always a straight forward task.
Whether you want a quick weekend cruise or a mid-winter week long break to the Caribbean, there are some great savings to be found among the major cruise lines, offering serious bang for your buck.
We spent some time looking at cruise lines, along with a wide variety of itineraries, in search of the cheapest prices out there.  
Who came out on top? Here is what we found.
Picking a winner
Image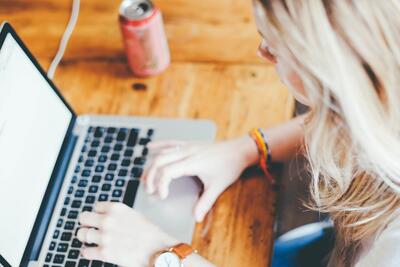 There are a couple of different ways to figure out which cruise line is the cheapest. Most cruise lines quote their prices per person (with taxes and port fees being extra), so it is relatively easy to compare cruise fares using the search function on cruise line websites.
The basic cruise fare includes complimentary dining venues as well as most of the onboard activities and entertainment; however, there are a number of add-on purchases, such as drink or internet packages, that are not included in this analysis. 
Looking for the overall lowest cruise fares yielded some amazingly cheap prices that hotels can't even compete with.
Overall Cheapest Cruise  - Carnival Cruise Line
Image
The top prize for the most budget-friendly cruise line goes to Carnival with the incredible price of $99 per person for a 3 day Bahamas cruise onboard Carnival Conquest. Carnival markets itself as the fun cruise line, but it is also well known for value, so it's not unexpected to see them at the top of the ratings.
Some may be surprised to know that Carnival won by a mere $1 over Royal Caribbean, whose cheapest cruise is a $100, three night cruise to Ensenada, Mexico, onboard Navigator of the Seas. For comparison purposes, the cheapest Caribbean cruise listed on the Royal Caribbean website is a 4 night Bahamas cruise on the Freedom of the Seas at $129. Still a great deal.
MSC Cruises also has competitive prices, offering a $109, three night Bahamas cruise on MSC Divina. MSC is a European cruise line that has been making major inroads in the American market with its aggressive pricing and growing fleet of ships.
Price per day
Image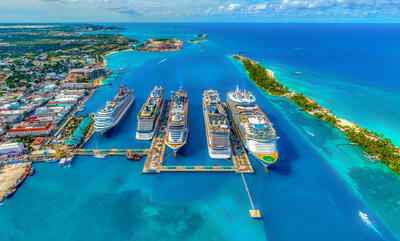 Searching for the lowest price alone does not tell the whole story though. Price per day is a helpful tool in making an apples to apples comparison for cruises of different lengths.  
For example, Carnival offers a 4 day Bahamas cruise on the Carnival Liberty at $118 per person, or $30 per day, which is cheaper than the 3 day cruise, at $33 per day.
Cruise lines don't advertise cruise fares based on their per day price, but they can be quickly calculated and it is a useful tool to help determine the best overall value.  
7 day itinerary winner – MSC Cruises
Image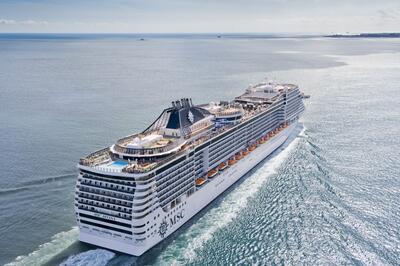 Week long sailings to the Caribbean are some of the most popular choices for cruises, and there are several great deals on these itineraries as well. When comparing these cruises on a per day price, many of them are far cheaper than a 3 day cruise.
In this category, MSC Cruises slid past the other cruise lines and won the gold medal with a 8 night Western Caribbean on MSC Divina for $228 per person or $28.5 per day. (Oddly, this cruise was cheaper than any of the 8 day cruises).  
Royal Caribbean came in second, with an 8 day cruise on the Mariner of the Seas for $298. Carnival was third at $321 with an eastern Caribbean tour onboard the Carnival Elation for $321.Caribben & Baha Nights
How to rest stack up
Image
Princess Cruise Line
Princess Cruise Lines (which is owned by Carnival Corporation) offers a few well priced cruises; however, their cheapest overall cruise is a 2 day "seacation" (that is, no port stops) out of Sydney, Australia at $128 per person. A long way to go unless you live there. The cruise line's cheapest Caribbean cruise starts at $541 for a 5 day Western Caribbean tour.
Norwegian Cruise Line
Norwegian Cruise Line (NCL) appeals to a wide range of cruisers sailing worldwide. Their cheapest cruise sails out of Malaga, Spain, on a 2 day cruise for $195, while the cheapest Caribbean cruise is a 3 day tour of the Bahamas at $330.
A note about NCL, while their overall cruise price is not the lowest, they have ongoing promotions with numerous perks, including free drinks, wi-fi, specialty dining, and credit toward excursions.
Celebrity Cruise Line
Known for its edgy design and upscale dining, Celebrity also has a number of budget friendly cruise options. Their lowest cruise fare comes in at $168 for a 3 day Bahamas getaway on Celebrity Millennium, a reasonably low price.
Holland America Line
Holland America is also owned by Carnival Corporation and offers some attractive cruise fares. Their lowest Caribbean cruise is a 5 day Eastern Caribbean cruise, priced well at $222 onboard Nieuw Amsterdam.
Disney Cruise Line
As one may expect, Disney Cruise Line is not in the running for the cheapest cruise line with its current premium pricing strategy. They do quote cruises somewhat differently than other cruise lines, totaling the price for 2 people with taxes included. The cheapest fare on their website is a Baja, Mexico cruise leaving from San Diego at $1,014. To go to the Caribbean, Disney's 3 night Bahamian cruise leaving out of Miami is $1,160.
Final Standings
Image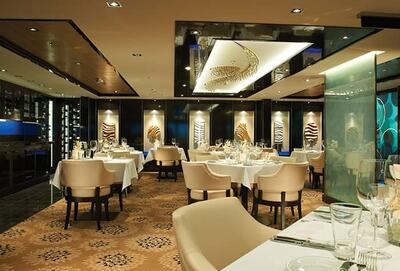 While there is not a clear winner across all of the categories, Carnival, MSC and Royal Caribbean offer the lowest prices for those wanting to cruise.
These costs were compared solely on the cruise fare, which does include complimentary dining venues as well as most of the onboard activities and entertainment.  
There are extras though. Drinks, such as pop, bottled water, specialty coffee, and alcohol are extra, with cruisers having the option to buy a la carte or packages, among many other options.
Other factors to consider when pricing a cruise
Image
Beyond the pure cruise fare price, other factors can affect your total vacation cost and are worth a second thought when figuring out the cheapest cruise vacation.
Extras-  Internet and drink packages are some of the biggest costs for cruising and easily run a couple of hundred dollars depending upon what you pick. Added to this are other charges like specialty dining, casino fun, excursions, spa, and arcades.
Ship age - Some of the best priced cruises tend to be on some of the older ships, which makes sense. The newer class of ships with all the bells and whistles tend to be priced at a premium as with most things.
Cabin - Also, the cheapest prices are the cruise fares for inside cabins. For those looking for a balcony or suite, it is a good idea to shop around. One of Carnival's newest ships, Mardi Gras, is a couple hundred dollars more for a balcony cabin compared to MSC's newest ship MSC Seashore, which is slated to be launched later this year.
Transportation can be another big ticket item unless you live close to the cruise terminal. Additionally, airline prices have skyrocketed post-pandemic, so factor this into your calculations as well. 
Promotions -  Some cruise lines like Princess, Norwegian and MSC  have been including some nice perks like basic drink packages and wi-fi in promotions. This can be a money saver, so keep an eye out for sales. 
Loyalty programs – All of the cruise lines have loyalty programs that reward guests for return bookings. As you proceed through the tiers, there are some significant benefits, such as free drinks, discounts on internet and dining, embarkation priority, free laundry and more. Although hopping around for the best price might be a great short term strategy, in the long term you may forego some great perks, costing you more.