Disney Cruise Line is a family cruise line that caters to Disney-loving families.
Disney Cruise Line is known for offering everything from enchanting entertainment with its Broadway-style shows to delicious dinners in themed restaurants and character meet and greets. Don't forget the firework show at sea - the only of its kind that's sure to leave you speechless! 
In this article, we will cover everything that's included (and not included) in your Disney Cruise Line fare so you can have realistic expectations for your cruise. More importantly, this allows you to budget appropriately for you and your family before embarking on a truly magical cruise experience. 
The Basics: What's Included?
Image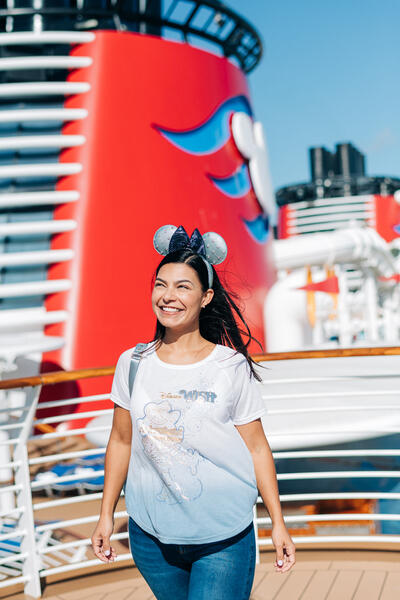 As with most Disney vacations, you can expect to pay higher cruise fares compared to more affordable cruise lines. However, a higher cruise fare means you will receive more included than typically provided by cruise lines. 
Attentive service, spacious staterooms, magically themed dining and dazzling entertainment are just a few of the amenities you'll receive on your Disney Cruise.
Similar to most cruise lines, your Disney Cruise Line fare is fairly all-inclusive. In fact, you'll get more included on a Disney cruise than you'll find with other cruise lines. Of course, there are always opportunities to splurge onboard and enhance your cruise experience.
Staterooms
Image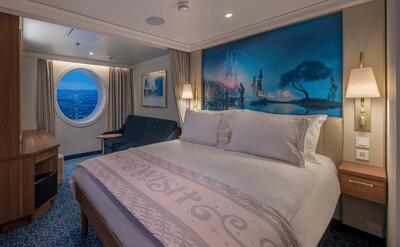 To start, your Disney Cruise Line fare includes cruise cabin accommodations for 4 different room types: Inside Cabin, Oceanview cabin, Oceanview with Veranda and Concierge suites. 
Inside cabins are the most affordable staterooms onboard a Disney Cruise; these are the smallest cabins and do not have a window. Oceanview cabins are a step above Inside cabins, providing more space and a porthole window. Oceanviews with Verandas provide guests with a private balcony connected to their stateroom.
Image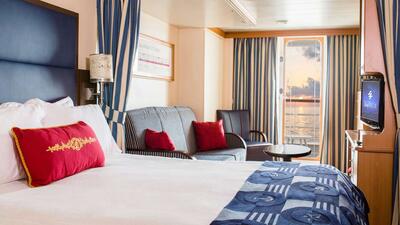 Finally, Concierge cabins are the most spacious and upscale staterooms available onboard a Disney cruise. These are extravagant cabins that come with a private balcony and also provide exclusive concierge services. 
Disney is known for providing spacious cabins that can accommodate families of all different sizes, regardless of which stateroom you stay in. You can expect to find extra storage, split bathrooms and spacious living areas. 
Dining on a Disney Cruise
Image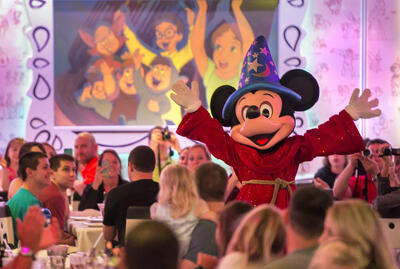 Your Disney Cruise Line fare also includes the vast majority of dining onboard. Casual dining, upscale restaurants, 24-hour room service and poolside snacks are all included in your Disney cruise fare, just to name a few. 
To start, you'll have 3 sit-down meals a day included from breakfast, lunch and dinner through the cruise line's rotational dining system. This allows passengers to dine in 3 different restaurants throughout their cruise, with the same servers rotating alongside guests each night. 
Guests will also have access to Disney's buffet, which offers a variety of food like hot dogs, pizza, hamburgers, wraps, salads, etc. Snacks, ice cream and soft drinks are also provided throughout the cruise, all included in your Disney cruise fare. 
Image
Disney Cruise Line is particularly known for its themed restaurants and dining experiences. Depending on your cruise ship, Disney offers an immersive and memorable experience for dinner - such as a Mardi Gras dinner based on Princess and the Frog and Tangled themed restaurant. Disney's newest cruise ship offers Star Wars and Frozen themed dinners.
All Disney cruise ships have an imaginative dining show called Animator's Palette, which includes color-changing walls and surprise cast appearances. Some shows even include an incredible and unique magic show to add to the overall experience.  
Finally, 24-hour room service is provided complimentary as part of your Disney Cruise Line fare. A guest favorite is nightly milk and cookies delivered right to your stateroom - something your kids will love!
Entertainment
Image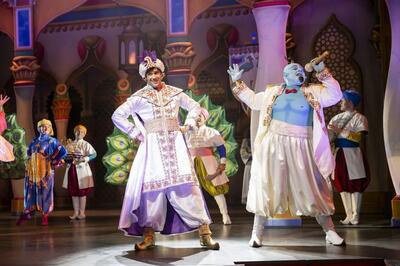 Disney Cruise Line is known for offering legendary entertainment throughout its cruises, such as mesmerizing firework shows, Broadway-style musicals and character meet and greets. Pretty much all entertainment onboard a Disney cruise is included with your cruise fare. 
Broadway-style shows are based on Disney's most popular movies, including Aladdin, Lion King and Frozen. These are high-quality production shows that wow guests of all ages.
Other nightly entertainment is included in Disney's cruise fare, such as hypnotists, comedians, jugglers and acrobats. Some of these are even adult-only shows that begin later in the evening. 
Image
Because you're sailing on a Disney cruise ship, your cruise fare also includes exclusive access to Disney's newest movie releases; these first-run films are played at the Buena Vista Theater and even include 3D movies. Classic Disney movies are also played throughout the cruise in the theater. 
Other activities included in your Disney cruise fare are trivia, live musicians, animation workshops, deck parties, themed parties and sail away parties. Pirate Night is a popular choice for sailings when Captain Hook 'takes over' the ship. 
Image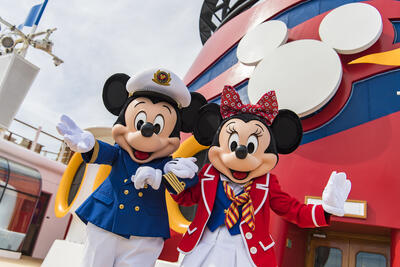 Character meet and greets are also provided and happen frequently throughout your cruise. You have to add meeting Mickey and Minnie to your cruise agenda - an absolute must for any Disney fan!
Finally, not to be missed is the Disney firework show at sea, which is the only firework show of its kind. It's an incredible experience, as Disney is known for its stunning firework shows both on land and at sea. 
Castaway Cay: Disney's Private Island
Image
For guests sailing on Bahamian and Caribbean cruises, a stop at Disney's private island, Castaway Cay, is included in your Disney Cruise Line fare.
In fact, Castaway Cay was voted as the Best Private Cruise Line Island in 2019 from Cruise Critic. 
Image
Guests will receive all-day access to this tropical getaway as part of their Disney cruise. The island is outfitted for premium family leisure with plenty of opportunities to relax or have a beach adventure. Some itineraries include 2 days at the private island so you can try everything this tropical oasis has to offer. 
Beach access, character experiences and food on the island are all included. Of note, excursions at Castaway Cay are not included in your Disney Cruise Line fare. This also includes access to the island's luxurious cabanas.      
What's not included with a Disney cruise?
Image
As we mentioned, Disney Cruise Line fares are very inclusive, providing most onboard food, entertainment and activities. It's entirely possible to stick to your budget onboard and not spend anything extra during your cruise. 
However, if you're looking to enhance your onboard experience, Disney Cruise Line provides plenty of opportunities to do just that. 
Adult-only specialty dining, spa treatments, alcoholic beverages, Wi-Fi, bar food, gratuities, personal training, specialty coffees, sports simulators, movie snacks, wine tastings, specialty desserts, transfers, and photos are not included in your Disney Cruise Line fare. Therefore, guests can expect to pay extra for these amenities and activities.
Image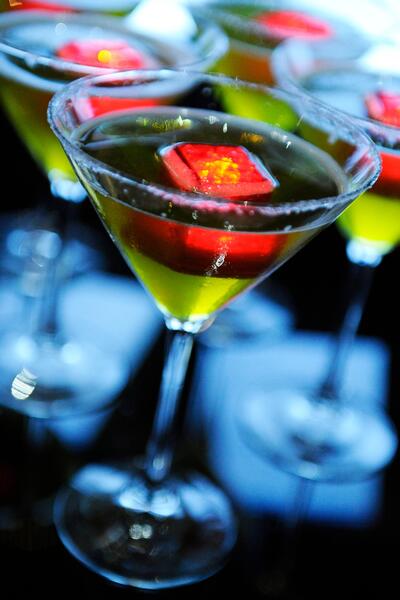 Unlike other cruise lines, Disney Cruise Line does not offer a drink package for purchase. This means alcoholic drinks must be purchased individually; however, dinner wine packages are available for purchase.
Also, Disney's cruise ships do not have casinos onboard. This differs from other cruise lines, but provides more space onboard for activities that align with Disney's family-friendly experiences. 
Image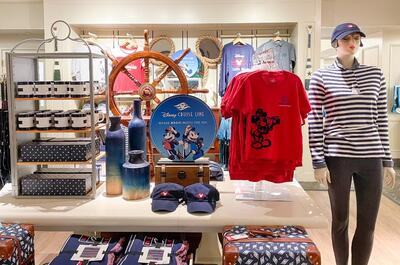 Finally, gratuities are not included in your Disney Cruise Line fare. Suggested amounts can be found on Disney's website on a per-night basis for stateroom attendants and dining room staff members. Amounts differ based on the length of your sailing. An 18% gratuity is automatically added to bar tabs, spa services, and specialty dining. 
Is a Disney Cruise worth it?
Image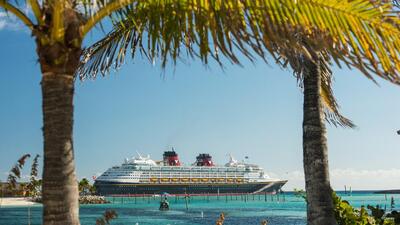 At the end of the day, you will be spending more to sail onboard a Disney Cruise ship compared to other family-friendly cruise lines. Oftentimes, you can expect to spend thousands more for a Disney cruise. 
Splurging on a Disney cruise can be a wonderful family experience where you'll create lasting memories. With sprinkles of magic and wonder found throughout the cruise, you will certainly be impressed by Disney's onboard experience.  
Image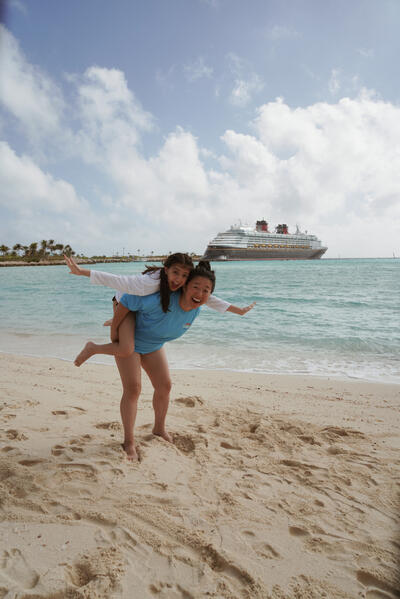 Loyal Disney cruisers rave about the cruise line's attentive service provided from the staff through the cruise as well. Disney's dedication to providing impeccable service is a huge priority for the cruise line. 
As you can see, although you're paying a premium price for your Disney Cruise Line fare, you are provided more than a typical cruise fare. Whether high price tag is worth it depends on your family and your budget needs. 
If you want to get a taste of the Disney cruise experience, consider sailing on a more affordable 3-night sailing to determine whether you want to splurge on a more expensive future cruise.