Building on its success with theme parks, resorts, and its overall brand success, Disney launched its own cruise line with its first ship, Disney Magic in 1998. Since then it has grown to become a popular cruise line, sailing to numerous destinations internationally.
Image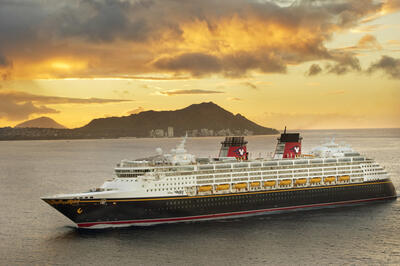 With the launch of Disney Wish this summer, the cruise line is offering, even more, one of a kind entertainment options, themed dining, character experiences and great itineraries.
For those wanting to cruise with Disney Cruise Line, this guide will provide an overview of important topics, including:
Image
Currently, there are 5 ships in service, with the newest ship, Disney Wish, launched in July 2022. 
Both Disney Magic and Disney Wonder were the inaugural Disney ships built by Italian shipbuilder Fincantieri. They have a classic ocean liner look with atriums that serve as a hub of activity along with fun filled activities and entertainment.  
Disney Magic was launched in 1998 and Disney Wonder 1999, both with the same specifications:  
Gross Tonnage: 84,000

Length:  984 Feet

Width: 106 feet

Number of passengers 2,713
Image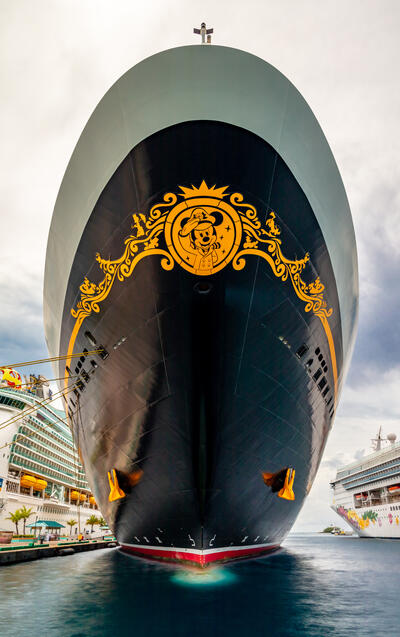 Disney's newer ships were built it Germany by Meyer Werft Shipyard. These ships are considerably larger in size, over 50% increase in gross tonnage, With the increase in space, Disney added more cabins, entertainment options as well as restaurants and lounges.
Both Disney Fantasy and Disney Dream have the following specifications.
Gross Tonnage: 130,00

Length:  1,115 Feet

Width: 121 feet

Number of passengers 4,000
Disney Wish is the cruise line's first new ship in a decade. It promises a wide range of new activities, dining options, entertainment and upgraded cabins. Disney Wish is powered by Liquefied Natural Gas (LNG), a good move forward in lessening its carbon footprint. Disney Wish specifications include:
Gross Tonnage: 144,000

Length:  1,119 Feet

Width: 128 feet

Number of passengers 4,000
Image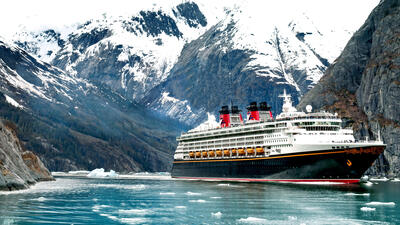 Despite only having 5 ships currently in service, Disney Cruise Line has a number of destinations for cruisers to enjoy such as:
Bahamas

Caribbean with eastern, western and southern sailings

Northern Europe including the Baltic region

Norwegian Fjords

Mediterranean

British Isles

Bermuda

Alaska

Canada

Mexican Riviera and Baja

Panama Canal

Pacific Coast

Transatlantic

Hawaii
Image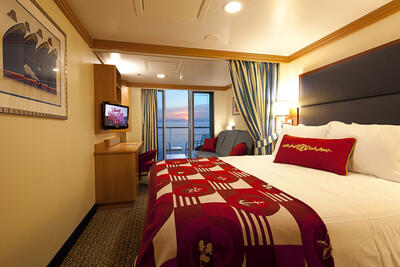 As with most cruise lines, Disney Cruise Line offers its guests several cabin options. Whether it be a cozy interior cabin or the ultimate fairy tale suite, there is something for every Disney fan.
Interior Cabins
Available in standard, deluxe and accessible

Sleep 3-4

169 sq feet -214 square feet

Full bathroom and sitting area

Some include a Magical Porthole with real-time views
Oceanview Cabins
1-2 delightful porthole vistas

Sleep 3-4

204 + square feet (sizes vary)

A split bath, a bathroom with a vanity, sink, shower and tub and a half bathroom with a vanity, sink and toilet

Deluxe Family Oceanview staterooms that sleep up to 5 with 241 square feet
Verandah Cabins (Balcony)
Private verandah cabin that sleeps 3-4
Sizes vary, up to 268 square feet including verandah  
A split bath, a bathroom with a vanity, sink, shower and tub and a half bathroom with a vanity, sink and toilet
Deluxe Family cabin that sleeps 5 with plenty of space at 304 square feet
Concierge Staterooms (Suites)
For the ultimate in luxury and service, the concierge cabins offer sizeable staterooms with lots of perks.  
Concierge stateroom options include 1 and 2 bedroom suites, family cabins, even a  2-story suite with a spiral staircase befitting any princess. The new Concierge Wish Tower Suite in Disney Wish, is a new innovative space inspired by Moana. It has a private entry, double-height living room which features a spectacular chandelier and floor-to-ceiling glass windows for great views, and is 1966 square feet.  
Guests in these cabins enjoy benefits such as:
A dedicated concierge agent to assist with reservations, excursions and special requests
Priority check-in and embarkation
Priority tendering in ports of call
Access to the Concierge Lounge with complimentary food and non-alcoholic beverages offered throughout the day
Private sun deck
In room amenities such as down duvet, pillow options and robes
Complimentary Wi-fi
Read more: I tried the cheapest Disney Cruise line cabin I could find and here's how it went
Image
Disney cruise ships offer a variety of dining options such as casual, quick service, table service and adult only areas, in addition to room service.
Breakfast and lunch are available in the main dining rooms as well as spots such as Cabanas, a beach themed casual eatery. Disney Wish will debut a new dining option, Marceline Market, a café style venue that lets guests choose from 10 different food stations themed with popular Disney characters.
A unique concept with Disney is its Rotational Dining, which allows guests get to visit three different themed dining venues while on board. A plus, the same wait staff rotate with the guests, helping to get to know them their preferences.
There are a few specialty dining options onboard, such as Palo, a northern Italian restaurant and the French-inspired, Remy, an adult-only venue. The new Disney Wish will premiere Enchanté by Michelin-starred Chef Arnaud Lallement, inspired by Disney's Beauty and the Beast. Extra fees apply for specialty dining,
Disney Magic dining
Rapunzel's Royal Table main dining

Animator's Palate main dining

Lumiere's main dining

Palo adult-exclusive specialty dining

Cabanas casual dining

Duck-In Diner, Pinocchio's Pizzeria, and Daisy's De-Lites quick service
Disney Wonder dining  
Tiana's Place main dining

Animator's Palate main dining

Triton's main dining

Palo adult-exclusive fine dining

Cabanas casual dining

Pete's Boiler Bites, Pinocchio's Pizzeria, Daisy De-Lites quick service
Disney Fantasy dining
Enchanted Garden main dining

Animator's Palate main dining

Royal Court main dining

Remy adult-exclusive fine dining

Palo adult-exclusive fine dining

Cabanas casual dining

Flo's Café: Luigi's Pizza, Tow Mater's Grill, Fillmore's Favorites quick service

Eye Scream ice cream

Frozone Treats smoothies

Sweet on You ice cream shop
Dish Wish Dining
Arendelle: A Frozen Dining Adventure family /main dining

Worlds of Marvel family/main dining

1923 family/main dining

Marceline Market quick service

Mickey & Friends Festival of Foods quick service

The Rose specialty dining

Palo Steakhouse specialty dining

Enchanté specialty dining
Image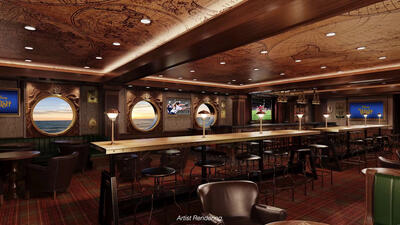 Although Disney cruises have great appeal for families and kids alike, there are a number of lounges and bars where adults get to have some fun.
Whether you enjoy a classic piano bar or a British pub, there is a spot for everyone. The Cove Café is a sophisticated, relaxing venue that provides coffee and teas during the day, transitioning to cocktails and other drinks in the evening.
Disney Wish is bringing some truly innovative watering holes, such as The Star Wars Hyperspace Lounge that features out of this world cocktails and first hand views of foreign worlds like Batuu and Tatooine. Also on Disney Wish, Keg & Compass is a Viking inspired pub serving craft beers unique to the Disney Wish.
Image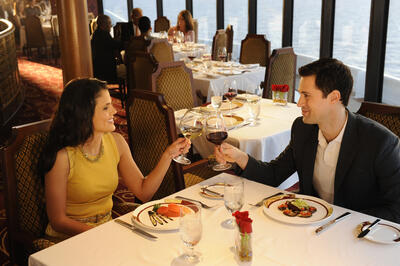 Alcoholic beverages and specialty coffees are not included in the Disney cruise fare. Unlike some cruise lines,
Disney does offer free soda/ pop with meals, but not in lounges/ bars. The cruise line does not offer drink packages.
Guests Can also purchase bottled water, wine and beer  through the gifts and amenities section of the website. Drink of the day, happy hour, wine tastings, and mixology classes are fun, economical ways to try different beverages while onboard.
Image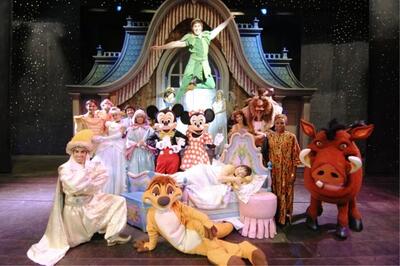 Kids of all ages will enjoy the endless fun of a Disney cruise. Activities and entertainment include:
Live shows including Aladdin, Tangled and Frozen
Character experiences, including theatrical dining and hands on activities
 Fireworks
Plenty of pools, waterparks with and slides .
A sports deck with mini golf, basketball, shuffleboard, and a running track. There are also virtual sports simulators (extra fee).
Magical makeovers at Bibbidi Bobbidi Boutique
Themed Days/ Nights - Pirate Night, Pixar Day at Sea, Marvel Day at Sea
Halloween and Holiday Cruises provide extra fun with extra theming, games, parties and character experiences.
Guests ages 18 and older have a number of adults-only activities and venues to choose from, including, state of the art fitness centers, stylish nightclubs and lounges, indulgent spa and salon services, and the secluded Quiet Cove Pool
Most recently, Disney Wish announced upgraded entertainment options:  
AquaMouse, celebrated by Disney as the first-ever attraction at sea, combining what people love most about the Disney parks, great rides and slides.  

A Mickey and Minnie themed water slide set amongst a colorful cartoon world, it features music, lights, and other special effects as guests slide down a 760 foot slide, culminating in a drop into a lazy river.
Disney Cruise Line recently implemented DisneyBand+. Like Magic Bands that are available in Disney's theme parks, these bands are meant to simplify the cruising experience. It's marketed as the most immersive way for guests to access areas of the ship, pay for add-ons, and interact with entertainment while onboard. 
While not yet available fleetwide, you can take advantage of DisneyBand+ while sailing onboard Disney Wish and Fantasy. In October 2023, they will also be available onboard Disney Magic.
Read more: I tried Disney Cruise Line's wearable DisneyBand+. Here's how it worked
Image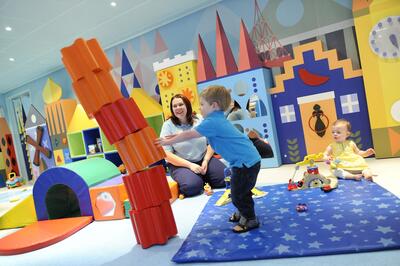 Kids Clubs are a great place for kids to hangout, supervised with age-appropriate activities. Not surprisingly, Disney has some great options for its younger cruisers.
Its s a small world' nursery for kids ages 6 months to 3 years old
Unscheduled activities include playing games, make crafts, watch movies or even take a nap. A nice feature, parents can check in on their children with a quick peek, through a window into the nursery's main play area. An additional fee applies for this service.
Disney's Oceaneer Lab ages 3-12
Disney's Oceaneer Lab combines learning and fun in a highly interactive space. Kids can play games, perform crazy experiments and discover all kinds of activities.
Disney's Oceaneer Club ages 3-12
Disney's Oceaneer Club features other activities, which include character-driven performances, special storytelling sessions, play areas, dress-up opportunities and cool interactive activities are sure to delight tiny tots and older kids alike. Toys and games, an open seating area for arts and crafts, and ongoing Disney movies mean there's never a dull moment.

Kids dining - Dining On select days, children are welcome to enjoy lunch and dinner at Disney's Oceaneer Club.
Edge – ages 11-14
A dedicated sport for tweens, that has a dance floor, lounge area, and the latest high-tech music, video and gaming systems.

Other fun activities include karaoke, scavenger hunts, themed nights and other special events. Opening hours vary by ship.
Vibe – ages 14
A teen only spot to hang with out with other teens, where they can enjoy music, movies, video games and more. Aboard the Disney Dream, Disney Fantasy and Disney Magic, teens can also rejuvenate and refresh by checking out Chill, a teens-only spa.
Teens also enjoy a coffee bar serving a wide selection of non-alcoholic beverages, including fruit smoothies

.
Wi-fi and Internet
Image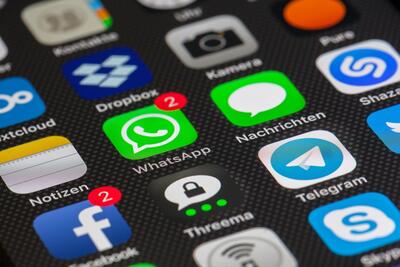 For many, it is important to stay connected at sea for any number of reasons such as work on checking in on family.
The Disney Cruise Line Navigator App is an integral part of the Disney cruise experience, used to make reservations, book activities, see the daily schedule etc.  Easy to use, it does not require internet, and has a chat function to make it easy to communicate with friends and family onboard. It can be used on Apple or android devices.
In terms of Wi-Fi options, Disney Cruise Line is making adjustments to their Connect@Sea program, which had a pay as you go program and the ability to pre-purchase data. 
Stay Connected - $16 per day
This plan is good  for social media, at the most affordable internet plan.

Post text and pictures on popular websites and applications like Facebook, Facebook Messenger, Twitter, Instagram, Snapchat, Pinterest, etc.

Note: This plan does not support surfing the web, accessing email or video streaming.
Basic Surf – $24 per day
This plan provides for more options with allowing for full web access:
Surf the web, read the news, check the weather and visit your other favorite websites
Send and receive emails
Post text and pictures on popular websites and applications like Facebook, Facebook Messenger, Twitter, Instagram, Snapchat, Pinterest etc.
As per Disney, this plan does not support long-form video streaming platforms such as Netflix and Hulu.
Premium Surf - $34 per day
Their top plan with the most options.
Experience faster connection speeds and access to music platforms such as Pandora, Spotify and Apple Music – plus, all the benefits of the Basic Surf plan.
With this plan, you can:
Enjoy faster connection speeds
Make video phone calls on platforms FaceTime, Zoom, and more
Listen to your favorite music streaming platforms like Pandora, Spotify and Apple Music.
Send and receive emails
Post text and pictures on popular websites and applications like Facebook, Facebook Messenger, Twitter, Instagram, Snapchat etc. 
Image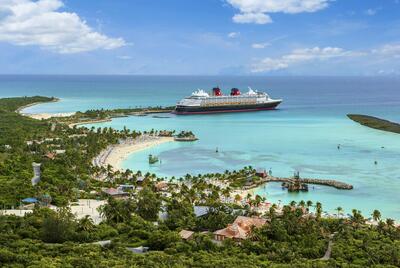 One major perk of sailing with Disney Cruise Line is their stunning private island in the Bahamas, Castaway Cay. 
The 1,000-acre island is a popular port of call on many of its eastern Caribbean cruises, offering lots to do, many of which are  complimentary. Castaway Family Beach is the central hub of activity with a stunning Bahamian beach and lots of loungers and umbrellas. Swim in the water, snorkel in the lagoon or enjoy activities, music, and dancing.
Other activities include:
Pelican Plunge, a 2,400 square foot kids' play area located in the water, along with Spring a Leak, a splash pad for younger kids
Activities on land include sports such as volleyball, soccer and basketball, a teen hideout and character meet and greets.
There are lots of great water activities such as swimming with stingrays, boat tours, fishing, parasailing, and kayaks to name a few.
Guests also have the option to rent beach themed cabanas, There are three main cabana types at Castaway Cay including the Family Beach Cabanas for 6 guests, the Grand Family Beach Cabana for 10 and the adults only Serenity Bay Cabanas.
Food Beverages 
Image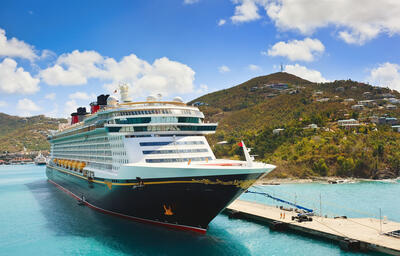 Complimentary food, water and soft drinks are provided at no extra cost at Castaway Cay. There are several venues on the island.
Cookie's BBQ and Cookie's Too Buffet offer food from 11:30a, - 2pm. In addition to traditional BBQ dare, Plant-based options are provided upon request. Serenity Bay (adults only) has a little more on the menu, most notably ribeye.
For those thirsty beachgoers, there are bars spread out over the island, including: Castaway Air Bar, Sand Bar, Heads Up Bar, and Conched Out Bar. Alcoholic drinks are an additional cost. 
Image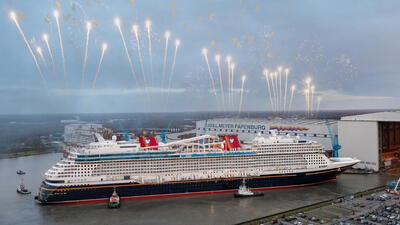 Disney offers it guests a basic loyalty program based on the number of cruises sailed, not nights like most programs. Cruisers are automatically enrolled in the program.
Silver Member - 1-4 Sailings
Book new itineraries 1 day earlier than the general public and cruise activities 90 days prior to sailing

Unique Castaway Club member communications

Ability to complete online check-in 33 days prior to sailing

Dedicated Castaway Club phone number

Exclusive cruise terminal check-in (where available)

Welcome Back Aboard gift
Gold Member - 5-9 Sailings
All Silver member benefits

Book new itineraries 2 days earlier than the general public and cruise activities 105 days prior to sailing.

Ability to complete online check-in 35 days prior to sailing

Early access to select port arrival times

Private onboard reception (temporarily paused)

Special discounts
Platinum Member - 10+ Sailings
All Gold and Silver member benefits
Book new itineraries 3 days earlier than the general public and cruise activities 120 days prior to sailing.
Ability to complete online check-in 38 days prior to sailing 
Complimentary dinner at Palo
Pearl Member - 25+ Sailings
All Gold and Silver member benefits
Book new itineraries 4 days earlier than the general public and cruise activities 123 days prior to sailing.
Ability to complete online check-in 40 days prior to sailing
Complimentary Unlimited Digital Photo Package
What you need to know about Disney Cruise Line
Image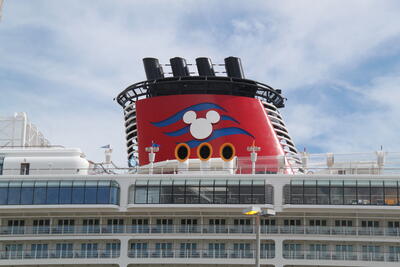 Before booking your Disney cruise, here are some important points to highlight:
Disney is on the pricier side

as compared to other family ships like Royal Caribbean and Norwegian Cruise Line.

It does provide unique experiences, especially for families with kids with enjoy Disney theming, live shows and character experiences.

The cruise line does offer a growing number of destinations, however they only have 5 ships, of which most are 10+ years old.

While there are adult only areas, including lounges and outdoor spaces, the ships lack traditional adult activities like casinos and there are no drink packages.  

A number of cruisers have complained about the internet being slow.
Read more: 10 essential Disney Cruise Line tips