While the Disney Cruise Line offers included rotational dining for each night of dinner, there are also a few adult-only restaurant options that are available for an additional fee. All of the Disney Cruise Line ships offer Palo (an upscale Northern Italian restaurant), while only the Disney Fantasy and Disney Dream have Remy (a French restaurant). The new Disney Wish features Enchanté. 
Palo, which is named for the poles used by the gondoliers in Venice, Italy, is definitely a treat for adults. While it's only available for adults guests aged 18 and up, parents can often arrange to dine in Palo while their children are in the youth clubs. In addition to dinner, Palo also offers a separate brunch, which is the more affordable option of the two adult-only dining venues, and the food is delicious while the ambiance is elegant.
Image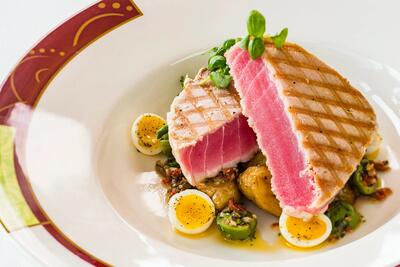 Both brunch and dinner at Palo are currently offered for $45 per person, in addition to any alcohol and gratuities. If you are a platinum Castaway Club member, however, you can typically get this experience for free (pay just for alcohol and tips). There are also à la carte options available for dinner. 
In comparison, brunch at Remy and Enchanté costs $75 per person. 
The Castaway Club membership website only lists Palo dinner as a complimentary perk for Platinum Castaway Club members. However, as a platinum member, I've been able to get a complimentary brunch as recently as 2021. It's definitely worth asking when you are onboard to see if the perk can be switched.
When is brunch offered at Palo?
Image
You'll need to look at the Disney Cruise Line app and/or website to see the timing for your specific cruise, as it is not offered every day. It is typically offered on sea days and occasionally on days in Nassau on sailings that include the port on the itinerary. 
Despite the added fee, it is very popular and reservations often fill up quickly. Parents love the option to have a relaxing meal to themselves sans children while on vacation! I highly recommend booking it as soon as your allotted booking window opens, which corresponds with your Castaway Club loyalty level.
Silver members, for instance, are able to book cruise activities 90 days prior to sailing, while Gold members can book at 105 days and Platinum at 120 days. 
If it is fully booked during your sailing, you can check for availability once you are onboard the ship. Sometimes there are openings, and cancellations do occur throughout the trip.
Note that if you're able to score a reservation prior to sailing, there is a 24 hour cancellation notice. Otherwise, you'll be charged the full cost of the brunch. 
What is included in Palo brunch?
Image
In the past, Palo brunch was offered as a large extravagant buffet of appetizers and desserts, with an à la carte menu for entrees. Since the cruise line restart in 2021, however, the buffet has transformed into more of a family-style meal. Guests can choose a seafood or meat and cheese option. In addition, they will receive a plate with some small appetizers to start.
For our larger group, we opted to order a few of each, so we could all sample the offerings. If there is something in particular you like, ask your server to bring more out. These small appetizers are the most common of the items from the original buffet, including ahi tuna, crab legs, and prosciutto.
Image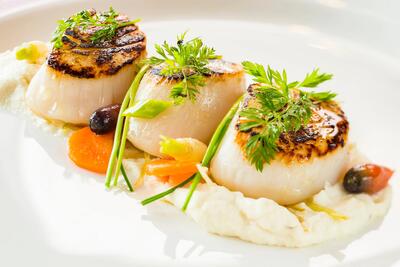 There's also an à la carte menu where you can choose your specific entree. This includes some breakfast entrees like eggs benedict and lunch/dinner entrees like artichoke ravioli. My favorite entree is the pennette pasta, a dish with smoked salmon, baby spinach, tarragon, black pepper, and cream. It's delicious, and I highly recommend it if you like smoked salmon.
Desserts can also be ordered, although our server brought our larger group one of each to share. In the past, the desserts were part of the buffet. It's unclear whether the traditional buffet will return to Palo for brunch at some point, but this current iteration is still a really nice option.
Image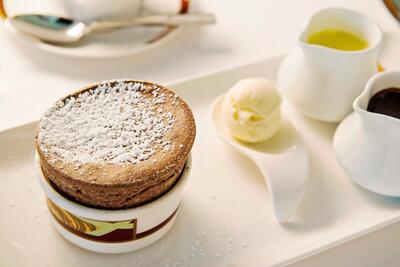 If you are planning on having brunch at Palo, be sure to look at the dress code before packing for your cruise. Disney Cruise Line's website states that the dress code is "Dress to Impress," and the cruise line requests for guests "...to dress in a manner consistent with the restaurant's sophistication." 
The following clothing items are prohibited: tank tops, cover ups, swimsuits, shorts, hats, cut-offs, torn clothes, t-shirts with offensive language and/or graphics, flip flops, sports attire, and sneakers. I typically bring a sundress to wear, while my husband wears a collared shirt and dress pants.
Is Palo brunch worth it?
Image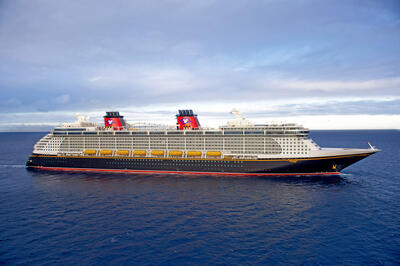 For a $45 specialty dining upcharge, is Palo brunch worth it? In my opinion it is because the food is delicious, and it's a nice splurge. I prefer the brunch experience to dinner at Palo, because it doesn't take the place of any of the themed rotational main dining room experiences, so I still get the opportunity to go to all of the restaurants for dinner.
If you are traveling with kids, you will need to make sure they are happy in the kids' club (or are otherwise occupied) during brunch time. A splurge like this should be enjoyed at a leisurely pace, so if you are in a rush or are worried about your kids, brunch at Palo may not be worth it.