Since they first started cruising in 1998, Disney Cruise Line has become an increasingly popular choice for many travelers wanting to experience the magic of Disney at sea. 
With their sixth ship, Disney Treasure, set to debut in 2024, there are several options and destinations to choose from, but just how much does a Disney cruise cost? There are a lot of factors that contribute to how much your magical vacation will be. 
The cruise fare itself will make up a significant portion of the cost. You also have to factor in other cruise add-ons, including drinks and shore excursions.
Here are some things to consider in estimating how much your next Disney cruise will cost you. 
Sample Disney Cruise Line prices in 2024
Image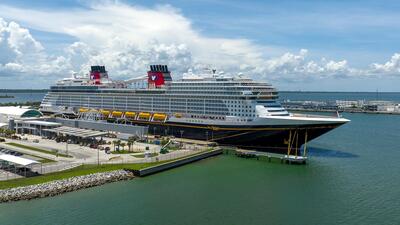 Let's begin with some examples of what Disney is charging for a cruise to give you an idea of how much a Disney cruise typically costs.
Disney Magic 4-night Bahamas cruise from Fort Lauderdale June 19-22, 2024
Inside: $2,473
Oceanview: $2,677
Verandah: $3,253
Concierge $7,009
Disney Fantasy 7-night Western Caribbean Cruise from Port Canaveral March 9, 2024
Inside: $5,199
Oceanview: $5,703
Verandah: $6,165
Concierge $16,441
Disney Wonder 7-night Alaskan cruise from Vancouver July 1, 2024
Inside: $4,753
Oceanview: $6,449
Verandah: $11,137
Concierge $31,451
Disney Dream 5-night Spain cruise from Southampton August 27, 2024
Inside: $4,093
Oceanview: $4,313
Verandah: $4,523
Concierge $8,273
Depending on your itinerary, ship you select, how many people are in your travel party, and dates available, the price can change greatly.
How much is the base fare for Disney Cruise Line?
Image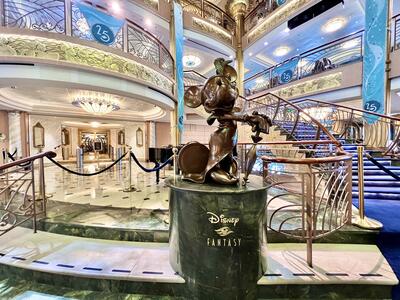 The majority of the cruise cost is the base cruise fare, which includes food, refreshments, entertainment, and onboard activities, like kids' programs and other scheduled programming.
Disney quotes their cruise fares under the assumption that two people are going to be sailing, with taxes, fees, and port expenses included for the total length of the cruise. Some other cruise lines, such as Carnival and Royal Caribbean, list their prices per person without the extra fees, something to be mindful of.
Unlike other mainstream cruise lines, Disney's base fare includes soda, meaning that you do not have to worry about purchasing a drink package for this. As a note, Disney actually does not offer any all-inclusive drink packages, meaning that you'll have to pay for each mocktail and alcoholic beverage individually. 
Image
There are many factors that determine how much your base fare will be, including the time of year you choose to sail, age of the ship, cabin category, and duration. 
As an example, a 7-night Caribbean cruise onboard Disney Treasure that departs in February 2025 starts at a little over $4,100 for two people in an inside room. If you choose to sail in a balcony, the base fare would increase to $5,130. 
It's possible to spend less than $2,000 on a Disney cruise. A 4-night cruise onboard Disney Magic, the cruise line's oldest ship, in September 2024 starts at $1,780 for two people. A concierge suite on this sailing actually costs less than a 7-night cruise onboard their newest ship, or $4,800 for two. 
Length of cruise
Image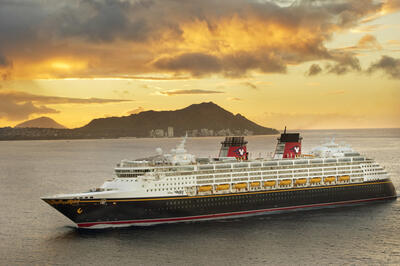 As mentioned earlier, the shorter the cruise, the more likely the cheapest it'll be than longer ones. Sometimes, however, the average cost per day is more expensive for shorter cruises, meaning that you'll often get more bang for your buck on longer sailings. 
Let's take a look at a 3-night cruise to The Bahamas onboard Disney Wish in August 2024. The lowest price for this itinerary is $2,300, or a staggering $766 per night. In comparison, a 7-night Eastern Caribbean cruise onboard Disney Fantasy in August 2024 starts at $3,300. This breaks down to about $470 per night. 
Cabin type
Image
Inside staterooms are typically the most cost-effective cabins on a cruise, with suites being the most expensive. Onboard Disney ships, you will find four main categories to choose from: 
An inside room, typically with no exterior view or balcony and the smallest rooms onboard.
An oceanview room with one or two portholes that face the exterior of the ship and have an ocean view. 
A verandah which includes your own personal balcony for you to enjoy  
Concierge suites are Disney Cruise Line's most luxurious accommodations and vary significantly in size. This level comes up with added benefits and amenities such as a dedicated concierge, lounge with food and snacks, a private deck, and more. 
Image
To get an idea of the difference in pricing, here's a comparison of the four categories on a 7-night cruise onboard Disney's newest ship, Disney Treasure, in April 2025 for two guests:
Inside room: $4,110
Oceanview: $6,265
Verandah: $7,065
Concierge: $16,665
As you can see, there's a considerable difference in pricing between inside rooms and concierge suites. When you are choosing the perfect cruise cabin, you will need to weigh whether or not a balcony is worth it. If you don't foresee yourself spending a lot of time in your stateroom, it might be worth it to save the money and book an inside or oceanview room instead.
Time of year
Image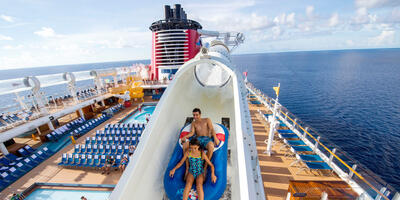 The time of year you book your Disney cruise will affect how much it costs. If you're hoping to stretch your budget as far as possible, avoid peak times like holidays and major school breaks. In general, cruises during the shoulder season will be cheaper. 
If you're hoping to go to Alaska, book a cruise at the very beginning or very end of the season, rather than in June or July. 
A 7-night cruise onboard Disney Wonder, the only Disney ship deployed to Alaska in 2024, starts at $3,210 for two people in an inside room in May. The exact same itinerary increases to $4,750 in July! 
Read more: What to know before booking a cheap cruise
Ship
Image
Newer ships with more to do onboard cost more than older, smaller ones. While you will have a magic filled vacation on any Disney ship, the newest ones (i.e., Disney Wish and Treasure) offer more to do, eat, and see than the other ships in the fleet. 
If you want to go to The Bahamas, for example, avoid shorter sailing onboard Disney Wish if you want to save money. A 4-night cruise onboard Disney Dream in April 2024 starts at $2,200 for two people in an interior room, while a 4-night cruise on Disney Wish during the same month starts at $2,930. 
Disney Dream debuted in 2011, making her 11 years older than the cruise line's newest ship at sea: Disney Wish.
Read more: Things you'll notice when cruising on the newest cruise ship
Destination
Image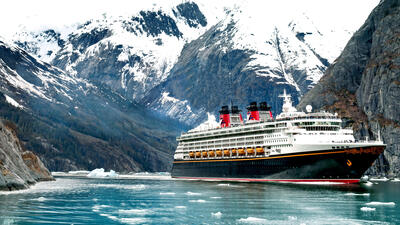 While Caribbean cruises are the go-to choice for many, Disney does offer sailings to other destiantions. They can, however, be more expensive.
An Alaska cruise is where pricing for a Disney cruise really spikes, as the price for a seven-night Alaska cruise on Disney will cost about $4,500 to $15,000. Disney charges a significant premium for a balcony cabin on Alaska cruises, as the cost of a balcony can be double that of an oceanview cabin.
Read more: Balcony vs. oceanview cabin on a cruise ship
Mediterranean cruises tend to be more costly, too. The reasoning is due to the fact that these are seasonal destinations, whereas Disney sails to the Caribbean and Bahamas year-round. You can only take a cruise to Alaska in the summer months, but you can embark on a 3-night voyage to The Bahamas in January, May, September, etc. 
Plus, getting to those ports may also have higher costs for flights, hotels, and transfers. 
Cruise add-ons
While you don't have to, there are other cruise add-ons that you can purchase in addition to your base fare to enhance your overall vacation experience. 
Do you want to snorkel in the crystal clear waters of the Caribbean? What about ride the White Pass Railroad in Alaska? Shore excursions are not included in the cost of your Disney cruise. Other add-ons you need to consider are alcoholic beverages, internet, and spa treatments. 
Beverages
Image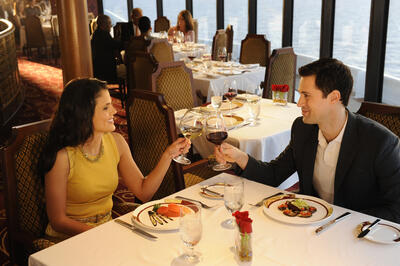 There are a number of lounges and bars on Disney ships, however alcoholic beverages, and specialty coffees are not included in the cruise fare. Unlike some cruise lines, Disney does offer free soda/ pop with meals.
Some sample costs:
Most beers are $6.50; however, some premium offerings cost upwards of $9 per bottle
Cocktails tend to be around $10-$16. They do, however, offer a drink of the day that's discounted. 
Wines by the glass range anywhere from $8.75 to $60-- there's truly the perfect glass for all tastes and budgets. 
Specialty Dining
Image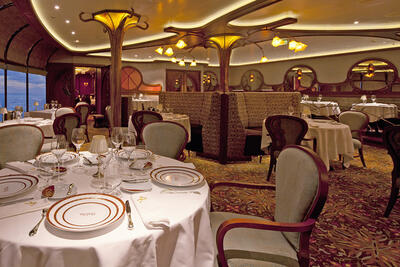 Unlike other mainstream cruise lines, Disney Cruise Line does not have many specialty restaurants onboard. In fact, the only offerings are for adults! This means that all dining options for children are included in the base fare. 
If, for instance, you want to dine at Palo, you'll pay $50 per adult for their dinner service. Dinner at Remy is more expensive, at $95 per person. Reservations for these exclusive and intimate experiences go fast, so you will want to ensure that you book your preferred time as soon as you're able to! 
Shore excursions
Image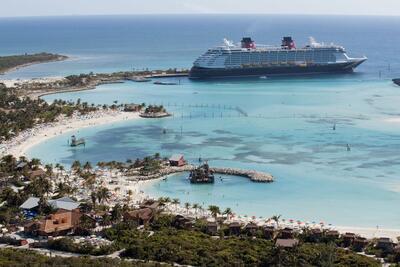 The price for shore excursions, which Disney calls "Port Adventures," will vary greatly. It really depends on where you're cruising to and what you want to do. 
The Alpine Zipline Adventure in Juneau, for example, costs $259 per person, while a Catamaran Sailing & Snorkeling experience in Aruba is $51 per adult and $39 per child. 
The good news is that if you're visiting Castaway Cay, Disney Cruise Line's private island in The Bahamas, you can enjoy the beaches for free, as well as a complimentary BBQ lunch. 
Gratuities
Image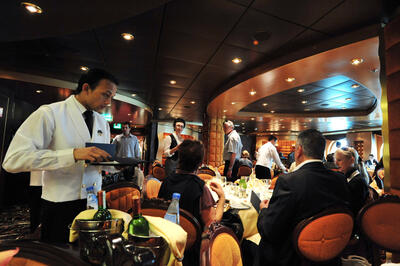 All mainstream cruise lines charge daily gratuities to help cover the wages of the crew members. As of September 2023, they run at $14.50 per person, per day. 
The price increases to $15.50 for those staying in Concierge rooms. This means that for a 7-night cruise, you should expect to pay another $101.50 per person for those in standard cabins and $108.50 for those in suites. 
Moreover, an 18% service charge is automatically added to bar, beverage and wine drinks.
Internet
Image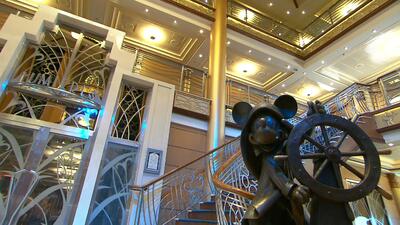 Disney Cruise Line offers three different Wi-Fi plans. The first, Stay Connected, is $16 per day and great for social media. You can post text and pictures on popular websites and applications like Facebook, Facebook Messenger, Twitter, Instagram, Snapchat, Pinterest, etc. Note, however, that the plan doesn't support surfing the web, accessing your email, or video streaming. 
The mid-tier plan is called Basic Surf and costs $24 per day. With this option, you can surf the web, read the news, access social media, and send and receive emails. You still, however, cannot use video streaming platforms like Netflix and Hulu. 
The final plan is the Premium Surf plan. At $34 per day, it is the most expensive. It's also the most inclusive. In addition to all the benefits of the Basic Surf plan, you'll also be able to experience faster connection speeds and gain access to music platforms like Spotify and Apple Music. Plus, you can make video calls on apps like FaceTime, Zoom, and more. 
Miscellaneous add-ons 
Image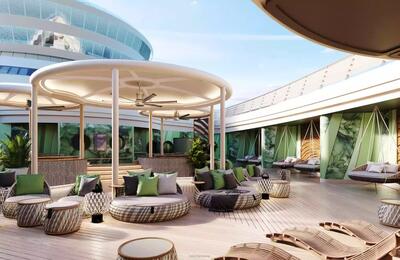 There are a few other onboard activities such as the spa and photo packages that are not included. Prices can be as below as $20 for one picture to $100+ for spa services and more comprehensive photo packages.
Travel costs
Image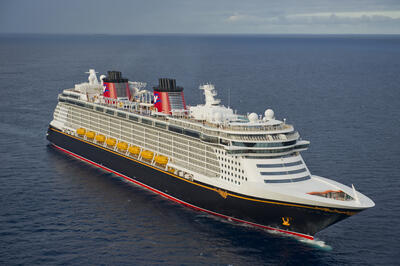 Beyond what Disney charges for the cruise, there are your own personal expenses that you'll have to keep in mind. These include slights, pre- and post-trip hotels, and transfers. Even if you live within driving distance, you'll have to account for gas and parking at the terminal, too. 
Is a Disney cruise worth the cost?
Image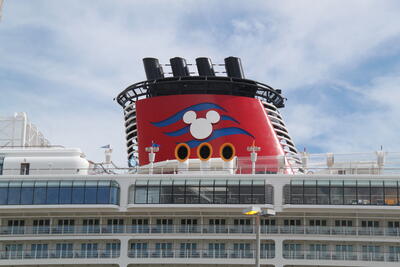 After going through all the costs listed, you might be wondering if a Disney cruise is worthwhile. 
While Disney is not the cheapest cruise line out there by any stretch of the imagination, your Disney cruise fare includes food, entertainment, and plenty of fun onboard activities that will keep everyone in your family busy. 
Disney fans will tell you the reason why a Disney cruise is worth it is is because of all the Disney magic onboard, such as minor decorative details and character experiences. 
Image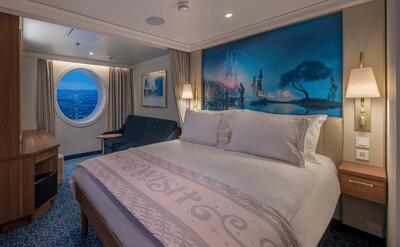 Unlike other cruise lines, Disney takes pride in presenting as cohesive an experience, and that includes the look and feel of the entire ship. You'll be hard pressed to find a blandly decorated hallway, room, or closet on a Disney cruise ship.
Equally important are the hard working crew members. All cruise lines have fantastic crew working to serve you , but Disney's have a reputation for going above and beyond with the level of care and attention to detail they provide.
Certainly families with young children will find the Disney cruise product highly compelling based on how much the ship feels like an extension of the Disney brand itself.
Read more: Is a Disney Cruise worth the extra money?