Since it first started cruising in 1998, Disney Cruise Line has become an increasingly popular choice for many travelers wanting to experience the magic of Disney at sea. With its fifth ship set to debut this summer, there are several options and destinations to choose from.
But how much does a Disney cruise cost? There are a lot of factors that contribute to how much your final bill will be.
The cruise fare itself will make up a significant portion of the cost, and then there are other add-ons such as drinks and shore excursions.
Here are some things to consider in estimating how much a Disney cruise will cost you.
Base Cruise Fare
Image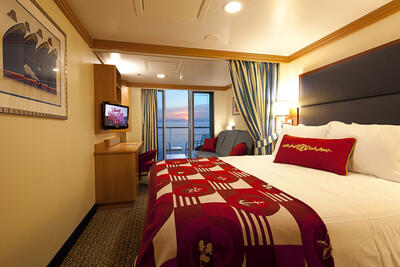 The majority of the cruise cost is the base cruise fare. This generally includes food, refreshments, entertainment, and activities, like kids' programs.
Disney quotes its cruise prices for 2 people, with fees, taxes and port expenses included for the total length of the cruise. Some other cruise lines like Carnival and Royal Caribbean list their prices per person without the extra fees, something to be mindful of.
As a sample, Disney's current cheapest cruise is a 3-day cruise to the Bahamas, with the lowest fare at  $629 per person, all the way up to $5K plus for the best room.
Length of Cruise
Image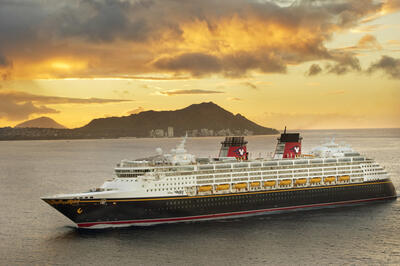 To get a good sense of cost, it is best to look at prices the way we look at hotel prices, on a per day basis. This makes it easier to compare cruises of different lengths.
A shorter 3-4 day cruise can have an overall lower cost but is not always the cheaper cost per night.
For example, a 3-night cruise to the Bahamas on the Disney Wish leaving from Port Canaveral is quoted at $362 per person per day. The same itinerary for 4 nights is $279 per day.
Cabin Type
Image
Inside rooms are typically the most cost-effective cabins on a cruise, suites being the most decadent. These are the room categories on Disney cruise ships:
An inside room, typically with no exterior view or balcony, is 169 square feet in size.
An Oceanview room with 1-2 portholes, is 200 square feet in size.
A Verandah (often called a balcony room) is 245 square feet including the outside space. 
Concierge (suites) vary significantly in size,  between 300 – 1781 square feet.  This level comes up with added benefits and amenities such as a concierge, lounge with food and snacks, a private deck, etc. 
Image
For a 7-day Caribbean cruise, here is a sample of the lowest price per category (per person per day)
Inside room: $189
Oceanview:   $217
Verandah:     $244 
Concierge:    $741 
When choosing a cabin, consider how much time you will be in your room, would you use a balcony, or do you want to splurge? There are options for all of them.
Other considerations:
Time of Year
Image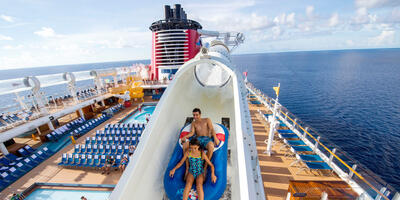 Depending upon what time of year you book, will affect how much a cruise costs. Avoid peak times like holidays and major school breaks which tend to demand a higher price.
Shoulder season, the less popular months, can save some money as well. A 7 day in cruise in September can be half the cost of one over Christmas.
Ship
Image
Newer ships often have premium pricing.
For example, for similar sailings, Disney's new ship the Wish is almost $500 more for a 3-night Bahamian cruise and $650 more for a 4 night versus the older Disney Dream, built in 2011.
Destination
Image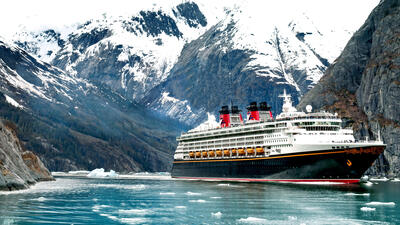 Caribbean cruises are the popular choice for many, but Disney does offer other destinations. Sailings to Alaska or the Mediterranean can be more expensive. Base fares for a 7-night cruise can run at 30% more for cruises to Alaska, and 40% more for Europe.
Getting to those ports may also have higher costs for flights, hotels and transfers.
Extras
Some additional onboard spending to incorporate in budgeting:  
Beverages
Image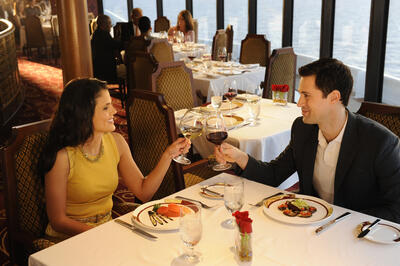 There are a number of lounges and bars on Disney ships, however alcoholic beverages, and specialty coffees are not included in the cruise fare. Unlike some cruise lines, Disney does offer free soda/ pop with meals.
Some sample costs:
Beer averages $5 a bottle
Cocktails $6-10, most
Wines by the glass $6-10
There is a wine package based on the number of bottles purchased ranging from  $95-300+.
Specialty Dining
There are a few specialty dining options onboard, such as Palo, a northern Italian restaurant and the French-inspired, Remy, and adult-only venue.  
Fees run $45-125 per meal
Room service is available with a la carte pricing.
Shore Excursions
Image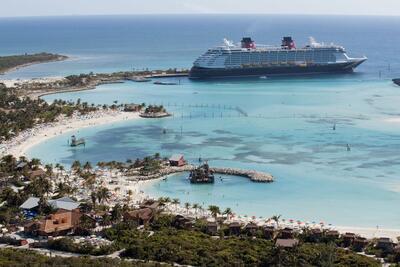 There can be a vast difference in the price of shore excursions, being as low as $20 for renting a bike, up to several hundred dollars.
Good news, on Castaway Cay, Disney's private island in the Bahamas, meals are included, and there is no extra charge for chairs to hang out by the beach.
Gratuities
While not mandatory, it is customary to give tips and Disney provides some suggested amounts which run about $95 per person (in total) and cover a number of staff.
An 18% gratuity is automatically added to bar, beverage and wine drinks.
Internet
Image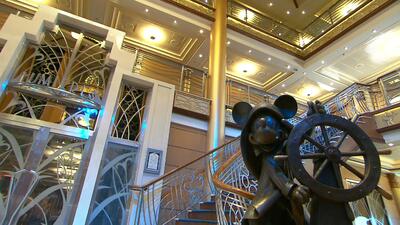 If you need internet while cruising, keep in mind your cell plan won't work in the middle of the ocean, Disney has a program, [email protected], which has a pay as you go plan, or packages where you prepurchase data ranging from $19 to $89.
Miscellaneous
There are a few other onboard activities such as the spa, and photo packages that are not included.  Prices can be as below as $20 for one picture to $100+ for spa services and more comprehensive photo packages.
Travel costs
Image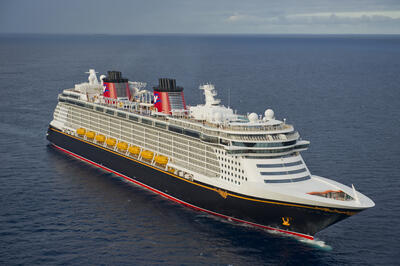 Beyond what Disney charges for the cruise, there are your own personal expenses to get to the port. Flights, pre and post trip hotels, and transfers should all be incorporated when making a budget.