The first of Disney Cruise Line's larger ships, the Disney Dream, had its maiden voyage in 2011. This beautiful cruise ship, the sister ship to the Disney Fantasy, offers 1,250 staterooms and can accommodate 4,000 passengers on 14 passenger decks.
The Disney Dream currently runs 3,4, and 5-day Bahamian itineraries, out of Florida's Port Canaveral. When the Disney Wish comes into service this summer, the Disney Dream will move to a new homeport of Miami and will offer both Bahamian and Western Caribbean itineraries.
Thinking about traveling on the Disney Dream? This guide will provide you with the information you need to plan and enjoy your journey.
Staterooms on the Disney Dream
Image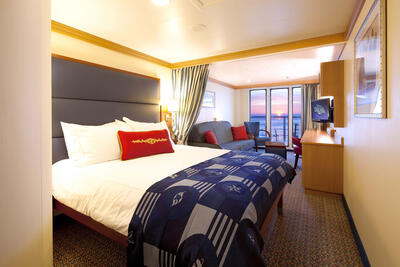 The Disney Dream offers 1,250 staterooms, including 901 verandah rooms and 21 suites. The verandah rooms are extremely popular and are fairly roomy with lots of storage. These rooms also have a split bathroom, which can be very convenient for families. In these bathrooms, there is one room with a shower and sink, and another room with a toilet and sink. Connecting rooms are also available.
Verandah staterooms accommodate four guests and offer a pull-out couch, a bunk bed, lots of closet space, and a television. Some of the staterooms also offer a separate murphy bed and can accommodate up to 5 guests.
Image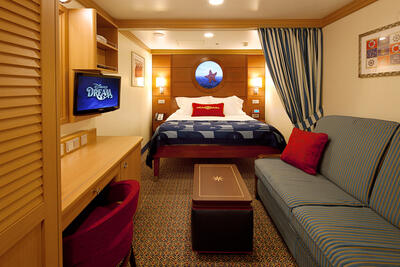 Other stateroom types include oceanview (portholes but no verandah), inside (with a magic porthole offering real-time and magical views), and concierge.
Eating on the Disney Dream
Image
Most of the food on the Disney Dream (with the exception of alcohol, some snacks, and dinners at Palo and Remy) is included with your cruise fare. The Disney Cruise Line utilizes an innovative rotational dining program where guests, along with their server teams, rotate through three different restaurants.
These include
Animator's Palate: an animation-themed restaurant on deck 3 offering a fun interactive video show featuring Crush from the Finding Nemo movies.
Royal Palace: a French-inspired restaurant that feels like dining in a formal castle.
Enchanted Garden: a beautiful restaurant inspired by the gardens at the Palace of Versailles
Image
Other, more casual food options on the Disney Dream include room service (included in the price of your cruise), Cabanas buffet, Flo's Cafe (Luigi's Pizza, Tow Mater's Grill, Fillmore's Favorites on the pool deck), and Eye Scream Ice Cream.
The adult-only restaurants Palo and Remy are both offered on the Disney Dream. Palo offers Italian food, while Remy has French cuisine. Both offer brunch and dinner and have a more formal dress code than the main three restaurants. Reservations can be made in advance of your cruise.
While regular coffee and tea are always included in your cruise, premium coffee drinks are also available. The Cove Cafe is a nice quiet oasis in the adult-only area offering coffee and espresso drinks along with other beverages. There's also the Vista Cafe on deck 4, which is open to all ages.
Things to Do on the Disney Dream
Image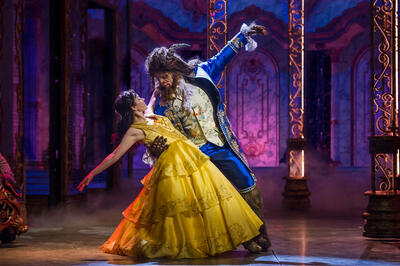 There is no lack of activities on the Disney Dream - even on a day at sea. Want to see a first-run movie from a Disney studio? Popular current blockbusters are shown, for free, in the Buena Vista Theater.
Want to stay active? There is a fitness center, jogging track, and a sports deck (with basketball, mini-golf, and more). Fitness classes are also offered.
For those looking to relax, there's the Senses spa. It offers salon, nail, massage, and other spa services. Or, purchase a pass to the relaxing Rainforest room which includes hot tubs, heated lounge chairs, a sauna, steam rooms, and rainforest showers. You can purchase a day or length of cruise pass to the Rainforest Room.
Image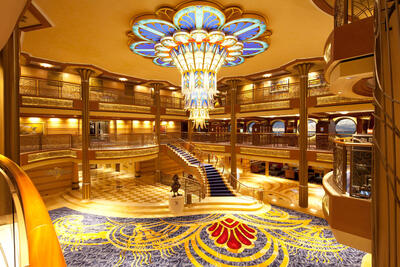 Fun family events are held throughout the day, and a schedule can be found in the Daily Navigator or the Disney Cruise Line Navigator app. Examples include mixology, wine tasting, animation classes, trivia, game shows, deck parties, Bingo (for an additional fee), and crafts.
Pirate Night is a popular event on Disney Cruise Line itineraries traveling in the Caribbean. Pirate Night includes fireworks at sea, a pirate show, and more. Note that Pirate Night has been modified due to the pandemic, so check the latest details before you go. Many families choose to don their best pirate garb for the pirate night, but that is completely optional. 
For kids who want to be transformed into a pirate, knight, captain, or princess, there's a Bibbidi Bobbidi Boutique onboard. There are several packages available including makeovers and costumes, and they can be reserved in advance of your cruise.
Image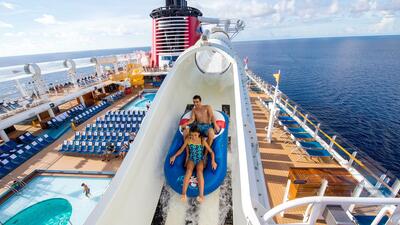 Of course, there's a pool deck filled with all kinds of activities, like water slides, Nemo's Reef splash area, Mickey and Donald pools, and a large TV screen showing movies. There's also the AquaDuck, a water coaster that runs around the aft of the ship.
While your children are enjoying time in the kids' club, you can take advantage of the adult-only sections of the ship. The District is an area of themed bars and clubs located on Deck 4 and includes the District Lounge, Pink, Evolution Night Club, the Skyline Bar, and Pub 678. There's also an adult pool with a bar, as well as several smaller bars. One of the best adult-only areas on the ship, however, is Satellite Falls, a sundeck with a small soaking pool to cool off.
Shops on the Disney Dream
Image
Like to shop on your cruise vacation? There are several shops on the Disney Dream.
Like shops on all cruise ships, these shops are closed whenever the ship is in port, due to port regulations. Shops include Mickey's Mainsail, White Caps, an art gallery, and Sea Treasures. There, you'll find essentials, artwork, kids' products, jewelry, handbags, and lots of Disney Cruise Line branded merchandise.
Kids' Clubs on the Disney Dream
Image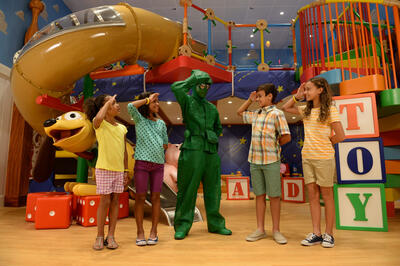 Children absolutely love the awe-inspiring themed kids' clubs on the Disney Dream.
The Oceaneer Lab and Oceaneer Club are for kids aged 3-12 and offer areas inspired by Star Wars, Toy Story, and more. There are so many fun activities that will keep kids occupied. Tweens can enjoy the high-tech Edge kids club, located in the forward funnel.
Teens have their own area, called Vibe, which also includes an outdoor deck. The it's a small world nursery, for babies, is a paid amenity. Due to the pandemic, it is currently closed.
Entertainment on the Disney Dream
Image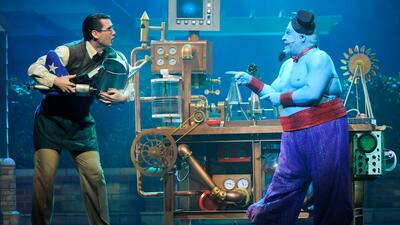 As you'd expect from Disney, the top-notch entertainment is family-friendly. You'll find many popular characters on board, as well as on Castaway Cay.
Various musicians can be seen throughout the ship, both in venues and in the atrium. A schedule of these performances is listed in the Personal Navigator and in the app.
The Walt Disney Theater is home to the live productions on the ship. Currently, the shows on the Disney Dream are the Golden Mickeys, Disney's Believe, and Beauty and the Beast. These Broadway shows all feature live entertainers and are great for kids. Because of current circumstances, not every show may be playing on your sailing.
Amenities on the Disney Dream
Image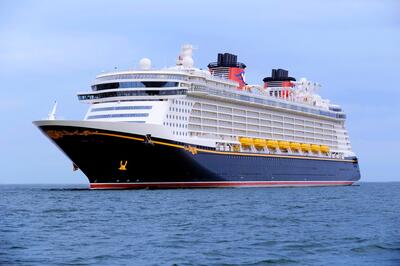 During your sailing, you'll find a number of amenities to make you more comfortable. Several self-service laundry and ironing facilities are available on the ships. The washing machines and dryers are linked to the app, so you will get an alert when your clothes are ready. An additional fee applies to the washers and dryers, but you can pay for those, as well as any necessary supplies, through your stateroom account. 
Paid WiFi, Connect@Sea is offered. You can also use the Disney Cruise Line Navigator app to message other members of your party without purchasing the WiFi package. iMessage service is also complimentary and is a great way to stay in touch with family and friends at home. 
If you are ready to book your next cruise onboard, the Disney Vacation Planning desk can help. There, you can reserve your next sailing or make a placeholder deposit and take advantage of lower deposits, discounts, and/or onboard credits.
To learn more about the Disney Dream, visit the Disney Cruise Line website.