A trip on the Disney Cruise Line can be a splurge for many families because the regular cruise fares are more than that of many other cruise lines. For an even bigger splurge, some families opt for concierge rooms on the Disney Cruise Line. These rooms come with upgraded amenities, special access, and other benefits.
But, is concierge on the Disney Cruise Line worth the extra money? It is a significant increase in expense, so you'll have to consider everything, including your personal financial situation. Here's more information about the costs and benefits of concierge level on DCL so you can decide whether concierge is worth it for your trip.
What Types of Rooms are Available With Concierge Service?
Image
Concierge stateroom types vary by cruise ship. On the Disney Dream and Disney Fantasy, options include a Concierge 1-Bedroom Suite with Verandah, Concierge Royal Suite with Verandah, and Concierge Family Oceanview Stateroom with Verandah. The Disney Magic and Wonder also have a Concierge 2-Bedroom Suite with Verandah available in addition to these other room types.
The brand-new Disney Wish has an expanded concierge section with even more spacious options. These include a Concierge 1-Story Royal Suite with Verandah, Concierge Family Oceanview Stateroom with Verandah, a Concierge Family Oceanview Stateroom, a Concierge 1-Bedroom Suite with Verandah, a Concierge 1-Bedroom Suite with Extended Verandah, a Concierge 2-Story Royal Suite with Verandah, and the ultimate splurge - the Concierge Wish Tower Suite. Accessible rooms are also available in the concierge area.
What are the Benefits of Concierge on Disney Cruise Line?
Image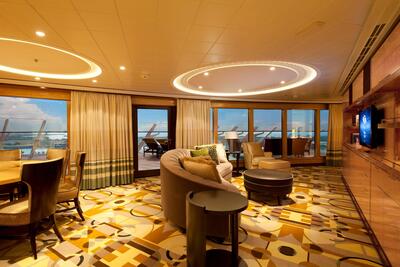 In addition to these concierge rooms being located in a dedicated area of the ship, there are other benefits to these rooms. The suites are an upgraded experience from the traditional rooms, offering more space to spread out. Other special amenities include robes and slippers, a down duvet on the bed(s), and included WiFi up to 100mbs.
Read more: What Does Disney Cruise Concierge Include?
Beyond the stateroom, there are other substantial benefits, such as pre-arrival perks. Concierge guests are able to make reservations for dining and other experiences 120 days prior to arrival. For highly coveted cabanas on Castaway Cay, this can be the difference between getting one and missing out.
Image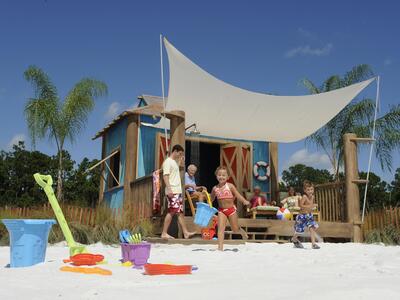 Concierge guests also have access to a concierge team prior to arrival. They accept requests 130 days in advance and will make dining and experience reservations on your behalf (at the 120-day point), in the order that they are received.
Other benefits include priority access to reservations once you are onboard, priority tendering for those ports of call requiring tendering, and an exclusive concierge lounge with a sundeck. The lounge is only available to concierge guests, so it's much easier to get chairs without having to go outside early. If you enjoy spending lots of time outside on the deck, this can be a substantial benefit.
How Much More Does Concierge Cost?
Image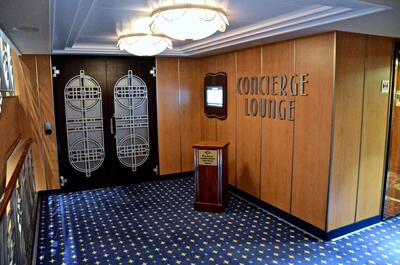 So, how much do all of these upgrades cost? It's a significant upcharge, and unlike other cruise lines, Disney Cruise Line doesn't offer any sort of bidding system for upgrades. You need to purchase the stateroom you want at the time of booking.
Prices always vary, so you'll need to compare the options on the specific dates, itinerary, and ship that you are looking at. For an upcoming Disney Dream sailing, for instance, a Family Oceanview Stateroom with Verandah, which is available in both concierge and regular class, is almost double the price for concierge. That can be a significant expense for a family, especially on longer sailings where it can add up quickly.
Larger staterooms, especially the suites on the Disney Wish, will be even more expensive than a traditional stateroom. Those, however, will come with additional space so everyone can spread out. In some cases, that extra space alone may be worth the upcharge.
Looking at a 4-night Bahamas itinerary on the Disney Wish departing on September 11, 2023, a deluxe ocean view stateroom with verandah for four guests (two adults and two children) costs $4,272. The cheapest Concierge stateroom for this sailing is $7,250. A family of five can expect a three night stay in the Concierge Wish Tower Suite to run close to $30,000. 
Is Concierge on the Disney Cruise Line Worth It?
Image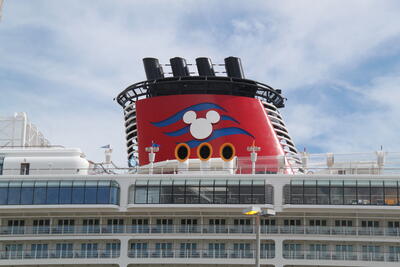 Ultimately, this is a decision that has to be made individually, based upon budget, personal situation, and current prices.
Other than the stateroom size (if you choose a bigger room), the biggest advantages, in my opinion, are the exclusive concierge sundeck and the access to bookings earlier than other guests. But, if you aren't going to take advantage of those things, it may not be worth it. No matter what you decide, I am certain you'll have a fantastic trip sailing with Disney Cruise Line!