The Disney Wonder, which had its maiden voyage in 1999, is the second ship from the Disney Cruise Line. It is also one of the two smaller ships (along with the Disney Magic), but still offers fun activities and amenities that are perfect for families. As a smaller ship, it is more manageable and can feel more intimate and comfortable.
The Wonder offers varied itineraries, from different homeports throughout the year. These do change annually, but typically include Alaskan itinerary sailings in the warmer months. In 2022, there are also West Coast sailings departing from San Diego, as well as Hawaiian cruises. In past years, the Wonder has been in Galveston, New Orleans, and Port Canaveral, among other home ports.
The Disney Wonder has a capacity of 2,713 passengers and 950 crew. It offers 875 staterooms on 11 passenger decks and is decorated in an Art Nouveau style.
Image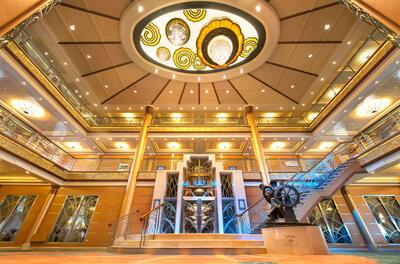 As soon as you enter the atrium you can see the beautiful design elements, starting with the entrance of Triton's off the main lobby.
Staterooms on the Disney Wonder
Image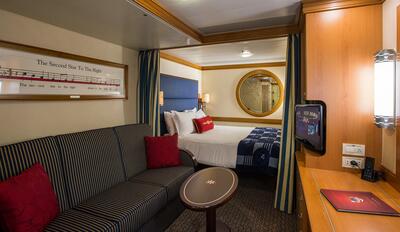 The Disney Wonder has four different cruise cabin categories, including the popular and family-friendly verandah stateroom. Other categories include concierge, oceanview (with porthole windows but no verandah), and inside (no exterior window or view).
Within the verandah category, there are several great options for families. The Deluxe Family Oceanview Stateroom with Verandah can accommodate up to 5 guests with a queen bed, a single sofa bed, a pulldown bunk bed, and a murphy bed.
If you are traveling with 4, the Deluxe Oceanview Stateroom with Verandah can be a great option. It has a queen bed, a single sofa bed, and a pulldown bunk bed.
Image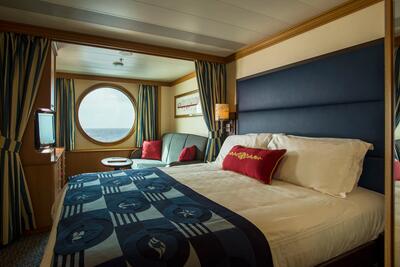 The Oceanview Staterooms with Verandah also include a hairdryer, sitting area, TV, lots of storage, and deck furniture on the verandah. They also have an innovative split-bathroom with two separate rooms. One has a toilet and sink, and the other has a shower and sink.
It's convenient because two family members can get ready at the same time.
Eating on the Disney Wonder
Image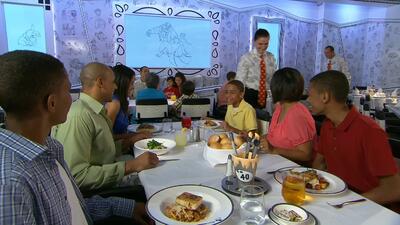 Like the other Disney Cruise Line ships, the Disney Wonder utilizes a rotational dining system. Guests, along with their serving team, rotate through the three main restaurants.
These include Triton's, themed for the Little Mermaid's father, and Animator's Palate, an animation-themed restaurant that is included on all four Disney Cruise Line ships.
Image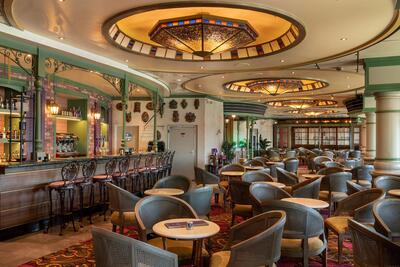 The newest restaurant, Tiana's Place, is named after the princess in the Princess in the Frog movie. It's a lively and exciting place to dine, with delicious food and an entertaining jazz show. Don't miss the beignets!
In addition to these main dining rooms, other dining options are available throughout the day. Like on the other ships, Cabanas offers an expansive buffet for breakfast and lunch. There's also Pete's Boiler Bites, Daisy De-Lites, and Pinocchio's Pizza on Deck 9 for some quick bites. Room service is also available.
Image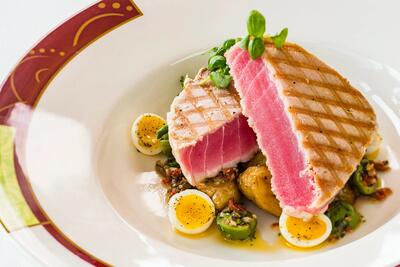 For adults looking for fine dining, Palo is available. This Italian restaurant does have a more upscale dress code and charges a cover charge. However, the food is great and it's a perfect option if you'd like to have a special meal with the kids are enjoying the youth clubs.
Things to Do on the Disney Wonder
Image
The Disney Wonder offers plenty of fun activities, which you can enjoy throughout your sailing. Family programming is planned each day, with events like Bingo, trivia, live music, and game shows. There's also the Buena Vista Theatre offering first-run movies each day. A schedule for these activities is located in the printed Daily Navigator or on the Disney Cruise Line Navigator app.
Visit Deck 9 for all of the pool deck activities, including Goofy's Pool and Mickey's Pool. Younger kids can enjoy Dory's Reef splash area, while older kids will like the Twist 'n' Spout Water Slide. Towels, lounge chairs, and life vests are provided.
Image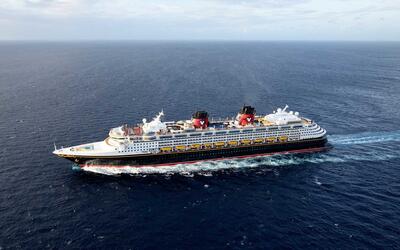 The Wide World of Sports deck on Deck 10 includes ping pong tables and a basketball court. There's a fitness center with typical exercise equipment, and fitness classes are also offered.
Want to relax and enjoy a treatment? There's a Senses Spa and Salon which offers salon, nail, and spa treatments. It also has a Rainforest Room, with heated lounge chairs, a steam room, a sauna, and rainforest showers. You can book a day or length-of-stay pass, so you can visit at your leisure.
If you find yourself kid-less while your children enjoy the kids' clubs, there are lots of adult-only venues on the ship. On the Disney Wonder, there's the After Hours section, with the Crown and Fin Pub, Azure, and the Cadillac Lounge, along with the Promenade Lounge. There's also an adult pool and the Cove Cafe, offering specialty coffee beverages.
Shops on the Disney Wonder
Image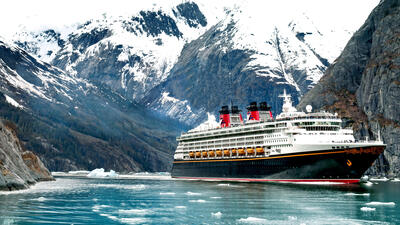 Whether you've forgotten an essential or want to bring home a souvenir, there are places where you can shop right onboard. These include three stores - Sea Treasures, White Caps, and Mickey's Mainsail.
These shops, however, are not open when the ship is in port, due to local port regulations.
Kids' Clubs on the Disney Wonder
Image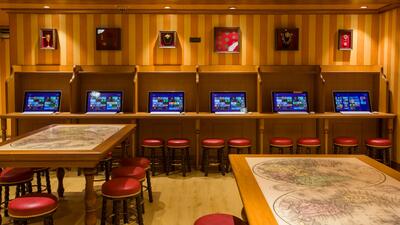 Thanks to the youth clubs and kids' activities on the ship, kids won't be bored during your cruise vacation. There are several youth areas offered on the ship, with kid-friendly programming throughout the day.
These include the Oceaneer Club, the Oceaneer Lab, Edge club for tweens, Vibe club for teens, and the it's a small world nursery for babies. The kids' clubs can be the highlight of a cruise, with their magically themed areas including Andy's Room (from Toy Story) and the Marvel Super Hero Academy.
Image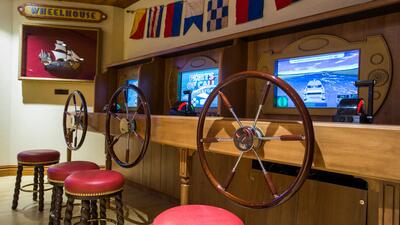 The Disney Wonder also offers its own Bibbidi Bobbidi Boutique. For an additional fee, your child can be transformed into a pirate or princess (with other options also available).
Entertainment on the Disney Wonder
Image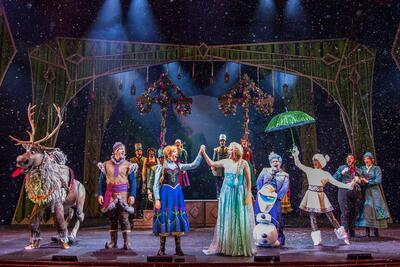 While entertainment options can always vary, there are three shows that are offered onboard the Disney Wonder - the Golden Mickeys, Disney Dreams, and Disney's Frozen. Check the Navigator for the schedule during your trip.
In addition to these big stage shows, there are other entertainment options. Live music is offered throughout the ship in various venues. I always enjoy hearing the live music as I walk through the ship - it really adds to the ambiance.
As you'd expect on a Disney-owned cruise ship, you'll see all of your favorite Disney characters onboard and on Castaway Cay (if your ship visits there). A schedule for these character greetings is listed in the Navigator, so you can make sure you see your favorites.
Amenities on the Disney Wonder
Image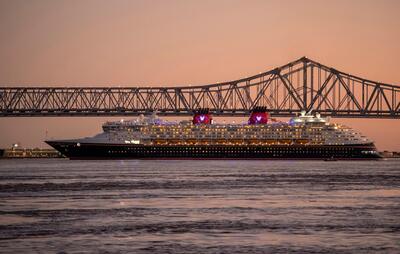 As your home at sea, the Disney Wonder has many amenities to keep you safe and comfortable during your sailing. Although you hopefully won't need it, there is a health care center onboard the ship. For any questions about your journey or guest account, there's a guest services desk on Deck 3, although you can also use the Disney Cruise Line Navigator app to contact someone. 
If you need to do laundry, there are self-service laundry facilities on board. I generally don't like to do chores on my vacations, but it is nice to know that you can wash your clothes and either re-wear them or bring them home completely clean.
The ship's WiFi service, called Connect@Sea, is available for an additional fee. There's also a WiFi desk onboard in case you have any issues connecting. If you haven't already booked your port adventures, there's a desk where you can reserve them. Keep in mind, however, that they may sell out in advance.
To learn more about the Disney Wonder, visit the Disney Cruise Line website.