Celebrity Cruises is known for offering a premium cruising experience at an affordable rate. From jaw-dropping entertainment, stunning and modern venues, to cuisine crafted by Michelin-star chefs, a Celebrity Cruise is sure to leave you wowed from the minute you step onboard. 
Although most cruise lines do not offer a completely all-inclusive experience, your base cruise fare already includes so much. 
Similar to most cruise lines, your basic cruise fare on Celebrity Cruises includes your accommodations onboard, daily housekeeping, meals in the main dining room and buffet, daily entertainment, select activities onboard, and transportation to and from all ports of call. For most cruises, this is fairly standard for what you have included in your cruise fare. 
Read more: What's included in my cruise fare?
On Edge Class ships, there are four dining venues that are included in the base cruise fare. 
Typically, you have the option to add on drink, internet, and specialty dining packages to your cruise fare to enhance your onboard cruise experience even before you board the ship. 
This can be done in Celebrity's Cruise Planner portal before your sailing departs. You can purchase these amenities onboard your cruise as well, although the prices will likely be higher and select speciality dining experiences may be fully booked. 
Image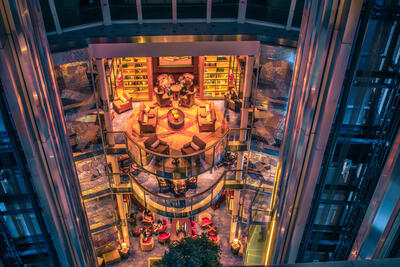 Lucky for Celebrity Cruise passengers, the cruise line has taken it a step further to create an even more all-inclusive approach to its cruise fares, so you do not have to pay more to receive more amenities. 
Celebrity gives guests the option to pay for either a base fare or more inclusive fare. Dubbed "All Included," the rate includes the Classic Drinks Package, Wi-Fi, and gratuities. While it may not be a fully all-inclusive experience, the cruise line states that by bundling these in advance, you can save up to 45% than if you were to purchase each individually. 
What is "All Included?"
Image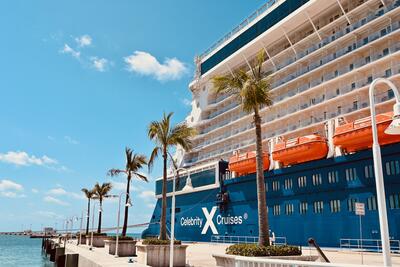 All Included is Celebrity's approach to creating a slightly more all-inclusive style environment onboard by including a Celebrity Cruise drink package, internet package, and gratuities for the duration of your cruise. 
They used to offer an Always Included rate; however, that was phased out. Now, Celebrity lets guests choose how they want to personalize their vacation. 
Whether or not you decide to choose a base rate or All Included rate is up to you. Of course, All Included means you will be paying more. When considering which rate works best for you, you should know that a Classic Drinks Package starts at $89 per person, per day. If you want the more inclusive package, you have the option to upgrade, too. 
Image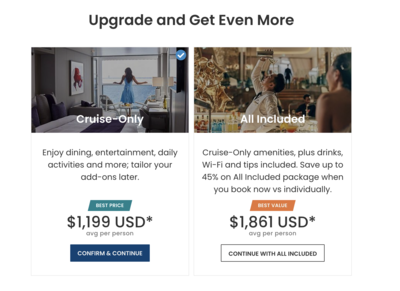 Of note, Celebrity's expedition sailings to the Galapagos Islands have a different pricing structure, so be sure to confirm what you have included in those cruise fares before booking.  
Upgrading to Elevate or Indulge Packages
Image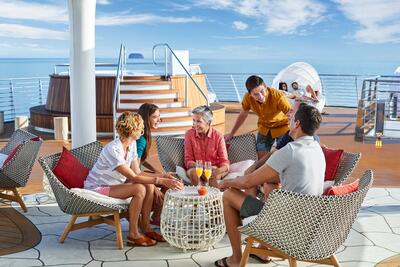 Even with All Included, you might want to enhance your onboard experience to be even more inclusive. If you want the premium drink package option, you may elect to upgrade for $24 per person, per day. Note that if one person in your stateroom decides to upgrade, everyone else over the age of 21 must do so, too. 
Image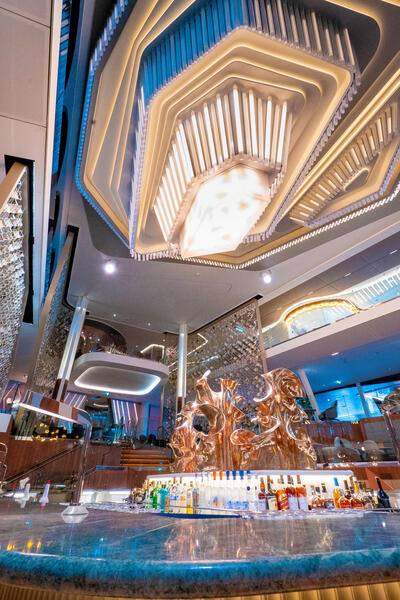 Drink Package
Image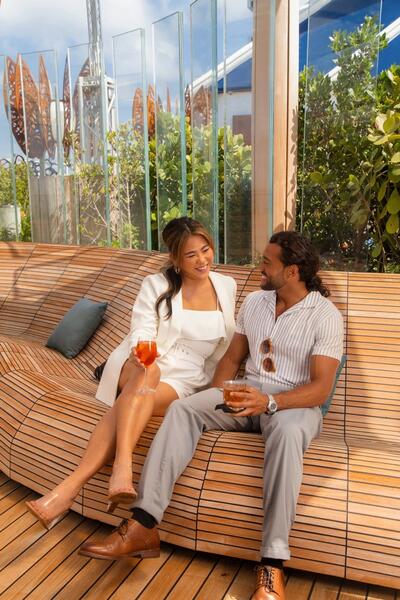 All Included means every passenger receives a Classic Beverage Package throughout their cruise vacation. It is their lowest tiered alcoholic package and lets you choose from select beers, spirits, cocktails, liqueurs, frozen drinks, and wines by the glass up to $10 per serving. Plus, you will get 15% off all wines by the bottle. 
If you choose to order a drink that is over $10, the difference will be charged to your onboard account. If, for instance, you got a $17 drink, you would be billed $7 + 20% gratuity. 
To "break even," you would need to drink about nine $10 drinks per day of the cruise. 
Upgrade to Premium Beverage Package
Image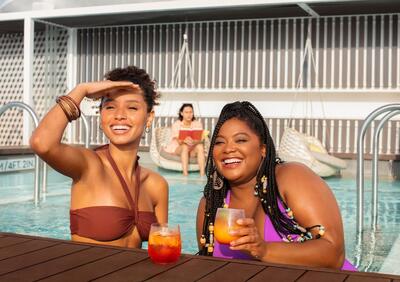 If you are looking to have an entirely all-inclusive drinking experience, Celebrity Cruises gives guests the option to upgrade from the Classic Beverage Package to the Premium Beverage Package. 
The Premium Beverage Package includes everything within the Classic Package and also expands to include carbonated drinks, premium bottled water, freshly squeezed and bottled/canned juices, Red Bull, Vitamin Water, Honest Iced Teas, and San Pellegrino. Additionally, the Premium Package includes beer, wine, spirits and cocktails up to $17 each.
Guests are able to upgrade their drink package in the Cruise Planner once their cruise is within the final payment period. Additionally, upgrading your drink package can be done once onboard the cruise. 
Note that if purchased with a base fare, the package starts at $109 per person, per day! 
Upgrading Internet Package
Image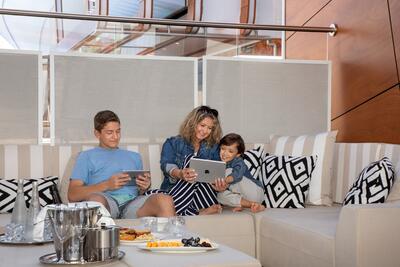 Similar to the beverage package, guests can opt to upgrade their Basic Internet Package to the Premium Internet Package. 
The Premium Internet Package allows guests to message and video chat on messenger services, browse the web, send emails and post on social media, video chat lives and watch your favorite videos, movies, music and shows. On the other hand, the Basic Internet Packages gives access to basic web functions, including text messenger service, email and web browsing. 
Guests who wish to upgrade their internet package can do so in the Cruise Planner platform once their booking is within the final payment timeframe 
The cost will be $20 per person per day to upgrade and guests are not able to upgrade until final payment is made. Guests can also choose to upgrade once onboard the ship.
Room Service
Image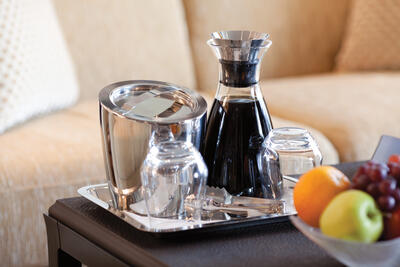 Included with your Celebrity Cruise fare is one of our favorite amenities - room service! This is complimentary throughout your cruise, excluding delivery between the hours of 11pm and 6am, in which a $9.95 fee is charged.
Having room service delivered directly to your stateroom is a great way to start your morning onboard a Celebrity Cruise. If you wish to have breakfast delivered in the morning, just place your order on the room service card provided in your stateroom and place on the door handle by 2am.
Suite guests have access to complimentary room service 24 hours a day and will not be charged the late-night fee.
What's not included?
Image
With your cruise fare already including so much, you might be wondering what's not included in your Celebrity Cruises fare. This is important to understand so you can budget for your cruise appropriately. 
You can expect to be charged for transportation to and from the cruise ship, shore excursions, specialty dining, spa treatments, fitness classes, arcade games, gambling, mini bar selections, late-night room service, private childcare services, behind the scenes tours, laundry and dry cleaning, professional photos, wine tasting, and dinner theaters.  
Solo Cruisers
Image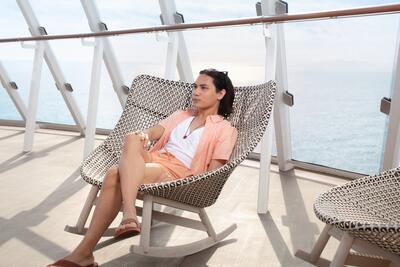 For those sailing as solo cruisers, unfortunately these passengers will be charged double the per day amount for Elevate or Indulge packages. There is no option to remove the retail value of Always Included from the double occupancy stateroom fare either.
According to Celebrity's website, solo guests will receive double the amount of corresponding onboard credits when sailing in a double occupancy stateroom. However, the Beverage and Wi-Fi packages will not be doubled since these amenities are provided per person. No refunds will be issued for unused packages.
What if you don't drink alcohol?
Image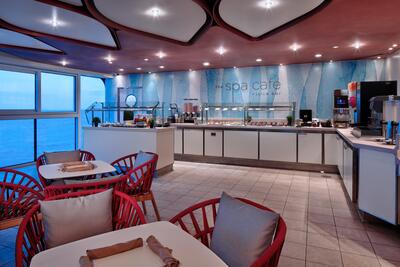 There's no doubt that the most expensive cost of the All Included pricing comes from the inclusion of alcoholic drinks. This can be frustrating for passengers who do not drink alcohol and for guests who are under the legal drinking age. 
Regardless, Celebrity's website states that there will not be exceptions made for guests who do not drink alcohol. Per the company's website, the beverage package includes a wide variety of both alcoholic and non-alcoholic options, such as soda, coffee, tea, bottled water, sports drinks and juices. Guests can choose to have alcoholic or non-alcoholic drinks with the package.
Retail Value of Amenities
Image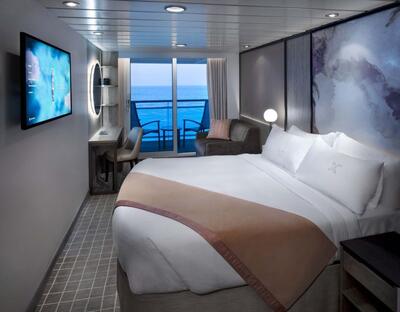 You might be wondering how much value you're receiving from Celebrity Cruises' All Included pricing model. 
According to their website, bundling in advance can save you up to 45%. 
Is All Included worth it?
Image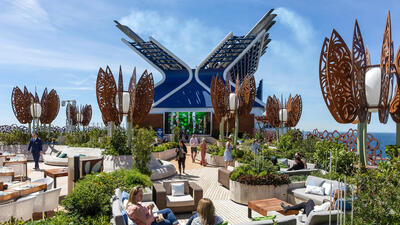 As with any major pricing change, Celebrity's All Included rollout was received with mixed responses from Celebrity cruisers. 
This is unsurprising, as guests are now forced to purchase a cruise fare that includes drinks, internet and tips regardless of whether they would take advantage of these amenities without the Always Included pricing. Essentially, guests no longer have an option to sail with no frills like on other cruise lines. 
Also, guests who received loyalty benefits have complained that their status with Celebrity appears to be negated by the new pricing structure. What was once free for guests onboard is now being charged through Always Included cruise fares. 
Image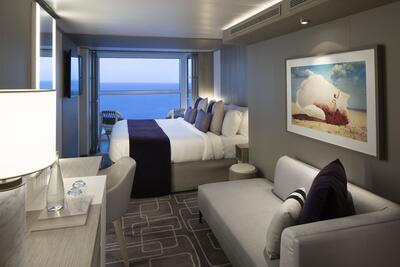 Solo guests are particularly upset that there is no offset fee for paying double for the Always Included pricing on staterooms. While paying double occupancy is standard for cruising, this now puts solo cruisers in a particularly difficult position to pay double. 
Other Celebrity Guests are pleased with the new change, as they are now receiving perks that they would have paid for regardless. Most guests state that they always purchased Internet and Beverage Packages, so the new pricing structure was a welcomed change.
Cruisers looking to have the most convenient, carefree onboard experience are also happy with the pricing change. The All Included cruise fares truly create one of the most all-inclusive experiences offered at sea.
At the end of the day, changes within a cruise line will always please some and upset others. If you're looking to have an all-inclusive experience on a premium cruise ship, Celebrity Cruises can provide an excellent opportunity for you to have a wonderful vacation.