It's every cruiser's worst nightmare - arriving late to the port and missing the cruise ship's departure. You might frantically wonder if the cruise ship will wait for you when you're late to a port.
Longtime cruisers will tell you they've undoubtedly seen instances of cruise ships leaving late passengers behind. If you go up to the top deck at departure time, you might catch a glimpse of passengers running back to the ship.
There's also plenty of footage online of passengers running to the end of the dock and begging for the cruise ship to let them back onboard.
Image
If there's one mistake that cruisers should absolutely never make, it's arriving late to the cruise port. Those who do make this costly mistake will tell you time and time again how important it is to be on time for the ship's scheduled departure.
Waiting for late passengers is costly for the cruise line. With less time to get to the next port, the cruise ship must travel faster, which requires more fuel.
Image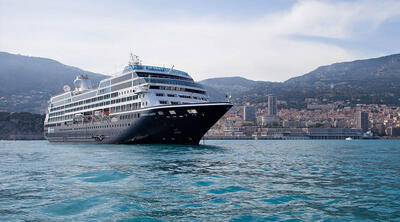 So, the short answer is NO, the cruise ship will not wait for you if you are late. If you arrive late for the scheduled departure time, it's almost certain the cruise ship will leave you behind. However, at the end of the day, the cruise ship's captain has the final say about whether the ship will stay in port longer than scheduled to wait for late passengers.
There's one exception to this rule though, and that's if you're traveling on a shore excursion.
Delayed Shore Excursion
Image
The only time a cruise ship will wait for late passengers is if they are on a ship sponsored shore excursion, meaning the tour was booked and operated through the cruise line.
In fact, one of the biggest selling points of booking a sponsored excursion through the cruise line is knowing you are guaranteed to get back to the ship, even if the tour is running behind.
For this reason, many cruisers opt to purchase excursions through the cruise line because of this added peace of mind.
Image
Traffic in the evenings can be unpredictable in busy ports, so it does happen occasionally that shore excursions can run behind. This can be especially true if you are docked somewhere like Le Havre, France - the closest port to Paris. Many tours will make the 2.5 hour trek into Paris, leaving plenty of opportunities for a delay on the way back to the ship.
However, if you're on an independently organized tour or you're exploring the port on your own, you'll most likely be out of luck when running late.
Buffer Time
Image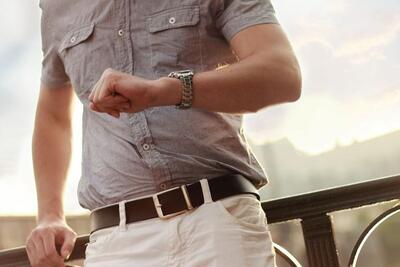 If you don't want to worry about this worst case scenario, it's best that you take some necessary precautions to prevent running late entirely.
If you're touring a port on your own (or with a third-party tour company), it's extremely important that you allocate plenty of time to get back to the port.
I make sure to give myself at least an hour buffer to ensure I get back to the ship in time. We recommend allocating at least an hour buffer time to make sure you get back to the ship on time.
Image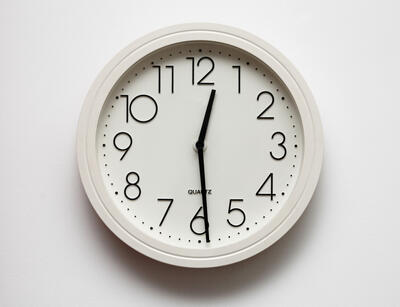 Too many things can go wrong if you play with fire and only give yourself 10-15 minutes to get back on the ship. What if your taxi gets a flat tire? Or if you run into traffic?
You're playing with fire if you don't properly allocate enough time for the worst case scenarios because too many things are out of your control.
Not to mention, you've already spent so much money on your cruise vacation. Missing the cruise ship because you were late is a costly mistake. You will be financially responsible to get yourself back home or to the ship's next port.
Paying for last minute flights and hotels are often very expensive too, so it's important to prevent being late by planning properly.
Being Prepared
Image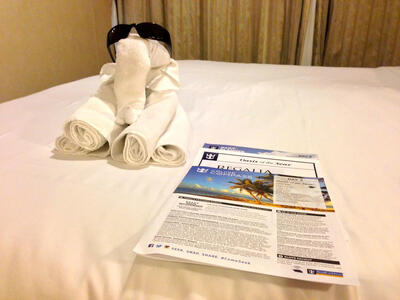 Along with allocating plenty of time to get back to the ship, you can take a few small precautions to ensure you are prepared for the worst case scenario.
First, your daily cruise compass will have important contact information for a port agent at each stop on your itinerary. This is a local contact in the cruise port that works with the cruise line to ensure passengers have support if they need.
In the case of an emergency, you should plan to have this contact information readily available.
Some cruise ship captains have been cited saying that they might be able to wait for passengers who alert the port agent they will be, say, less than 10 minutes late. In this case, the captain has to make an educated guess about whether the cruise ship would be able to wait.
Image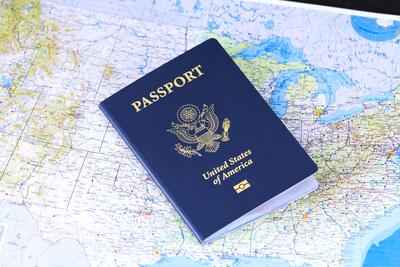 Ultimately, the cruise ship's captain has the final say about whether they would wait 10 minutes for a late passenger who is on their way to the port.
Some passengers prefer to take their passport ashore to ensure they aren't stranded in a foreign country without proper documentation. Having your passport is an added layer of security in the worst case scenario, if you're comfortable traveling with these on your person.
If you take important prescription medication, it might be a good idea to have a few extra doses in your purse or bag when you go ashore. In the event of a cruise ship leaving you behind, you won't have anything with you other than what you brought ashore.
Also, make sure you have cash and credit cards with you so you can pay for food, transportation and accommodations. Without money to pay for the unexpected expenses, you will make an unfortunate situation even worse.
You miss the cruise ship - now what?
Image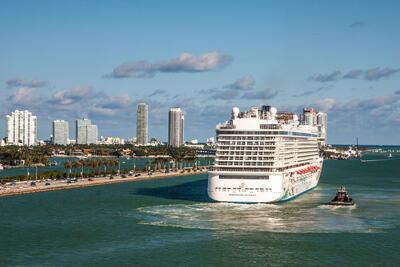 The absolute worst case scenario is missing the cruise ship because you were late coming back to port. Most of the time, there's no one to blame but yourself.
When you don't arrive back to the cruise ship on time, you can expect them to make numerous announcements calling your name over the intercom as sail away time inches closer.
Some passengers who have been in this unfortunate situation have shared their experiences online to give you an idea of how these incidents are handled.
If a passenger doesn't show up, the cruise ship will likely check the missing passenger's stateroom to make sure they aren't in there. Since most passengers place their passports in the cabin safe, reports online say the cruise line will check the safe to see if the passports are in there.  
Some left-behind passengers have said the cruise line did indeed remove their passports and leave their documents behind with the port agent. This allowed them to fly back home or meet up with the cruise ship.
However, we don't recommend that you rely on the cruise line being this proactive. The cruise ship could very easily leave you behind with no passport or identification. Without a passport, you'd need to get in touch with the local embassy about getting a replacement document.
If you find yourself stranded in a port, immediately contact the port agent to plan the next steps. In the best case scenario, you can fly to the ship's next port and salvage some of your vacation; however, you will need to take action quickly to determine if this is even possible.