I recently cruised with Carnival Cruise Line for the first time in a decade. As someone who loves cruising with Royal Caribbean, it was fun to experience something that felt totally different than what I am used to. 
Every cruise line adds their own special flair to cruising and each cruise ship has their own personality. While Royal Caribbean's mega-ships are packed with onboard thrills and stunning entertainment, Carnival Cruise Line focuses on having a party-like atmosphere on its ships.
Last month, I sailed on Carnival Ecstasy for a 4-night cruise to Mexico from Mobile, Alabama with my sister. Even though this was the oldest ship in Carnival's fleet, and one of the oldest cruise ships sailing for any major cruise line, we were both excited to see what Carnival had to offer.
Image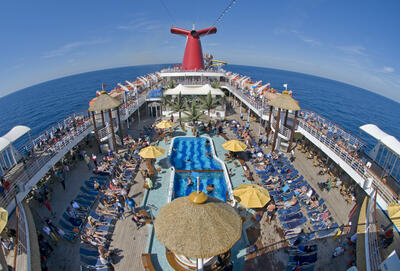 Since it had been so long since my last Carnival cruise, I really didn't know what to expect. I didn't want to be disappointed, so I kept expectations understandably low.
My last Carnival cruise was during spring break back in college and it was pretty wild - and very cheap. The main reason we actually booked Carnival back in the day was because of how cheap it was compared to other cruise lines. 
Image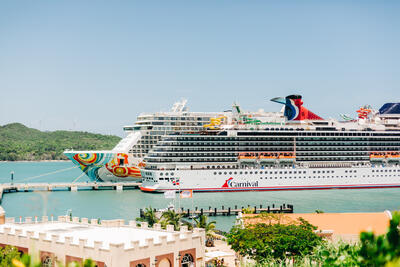 These days, I prefer to have a more relaxing cruise by kicking back with a drink on the pool deck, enjoying the scrumptious food and getting a lot of rest. Recently, I've also started to prioritize cruises that have unique or exotic itineraries. The world is wide and I have so many places I want to see, and cruising is the most efficient way to do so!
The minute we walked on board Carnival Ecstasy, we could tell the Carnival culture would be different than what we are used to on Royal Caribbean. The music was louder, the drinks were overflowing and the people were there to party - including a rowdy granny during the sail away!
Image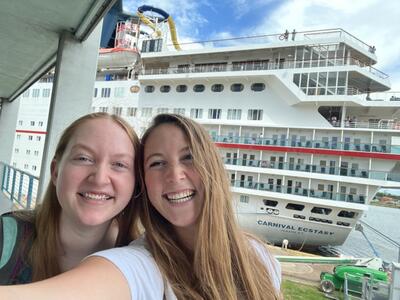 After getting acquainted with Carnival's cruising style, I found myself letting loose more than I normally do while on a cruise. I was staying up late to do all the entertainment and having more fun than I ever anticipated.
In fact, I found a few things that I actually liked better on Carnival Cruise Line than on Royal Caribbean. Here are my top 5 things that I noticeably liked more than Royal Caribbean.
Late morning SeaDay Brunch
I truly didn't expect anything on this cruise to feel trendy, but we absolutely loved Carnival's SeaDay Brunch. 
Although this brunch was available in the dining room, food was served until noon. On Royal Caribbean, breakfast is only served until 11:30 on sea days. Since we were staying up later than normal and sleeping in, we appreciated how late the brunch was served.
The SeaDay Brunch had some really fun menu items, like fluffy skillet pancakes and 12-hour caramelized peach french toast.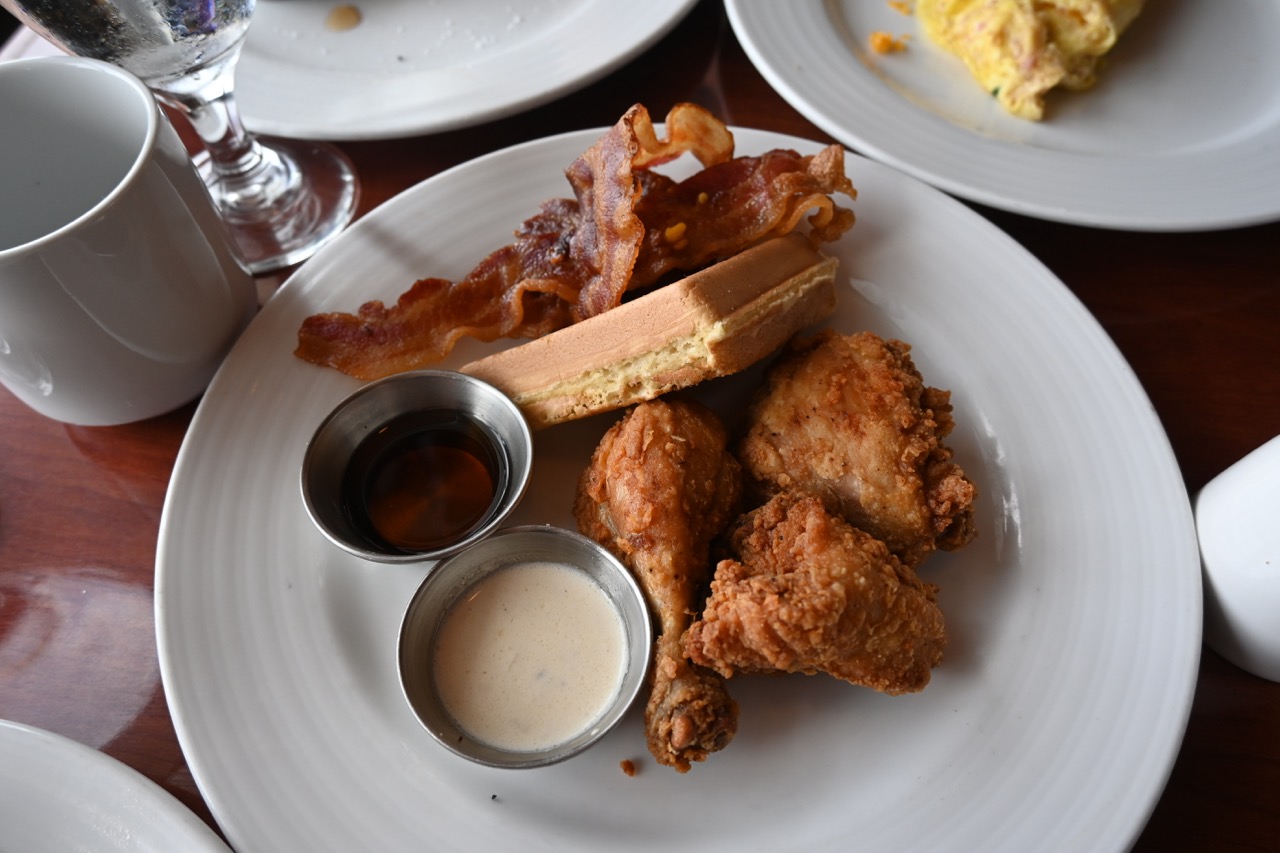 Since our cruise had 2 sea days, we were lucky enough to have SeaDay Brunch both days and try multiple things on the menu. These were some of the best brunch entrees we've had at sea! The french toast was probably the best french toast I've truly ever had the opportunity to eat.
Shorter activities
Cruises are packed with nonstop activities and entertainment options - just one of the reasons we love cruising so much! On this cruise though, we were pleasantly surprised to find that Carnival keeps their activities to just 30 minutes. Every event was promptly kept to the 30 minute timeframe.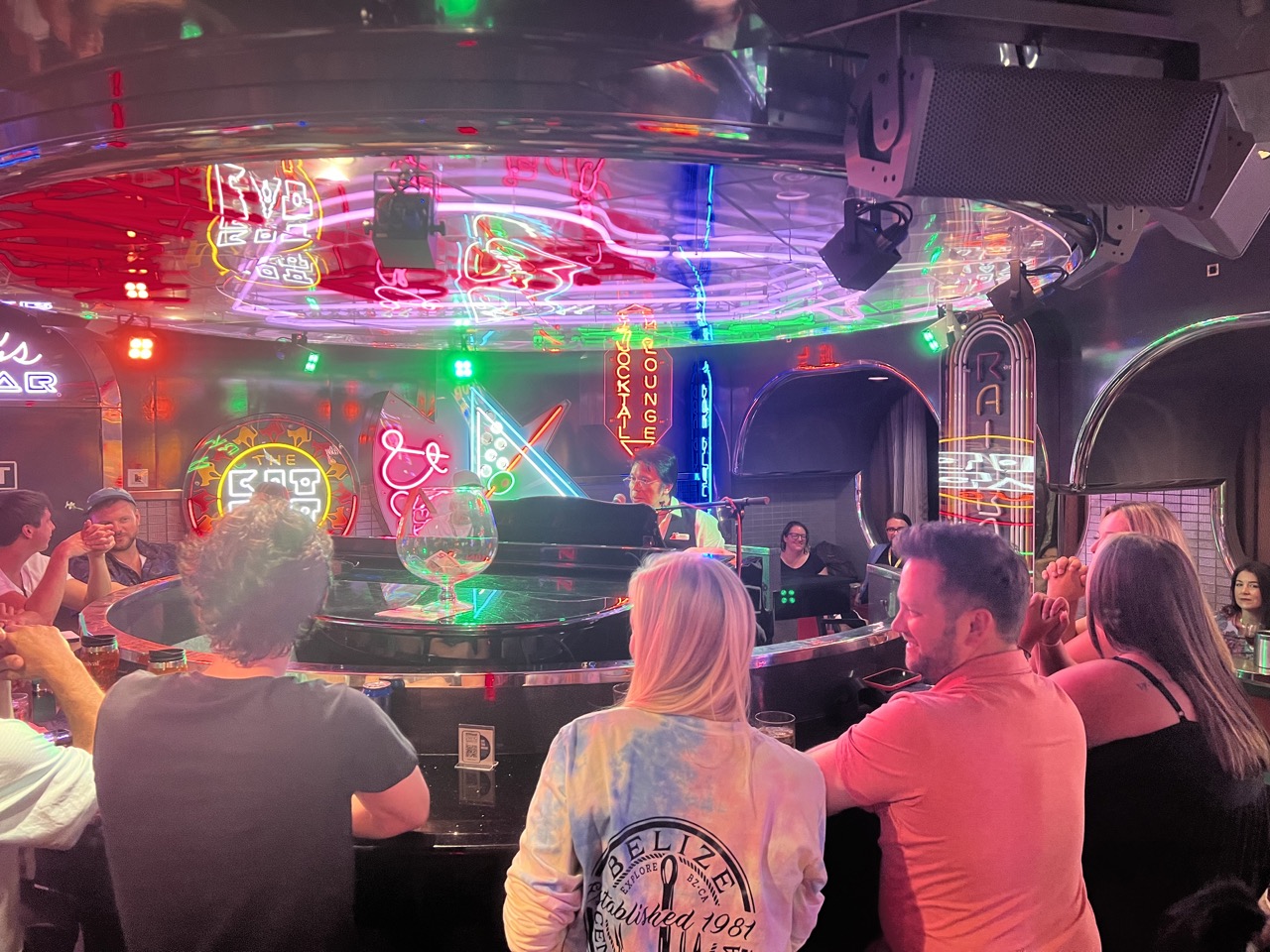 On Royal Caribbean, it's standard for events to last at least 45 minutes, if not up to an hour. Some of the full-length Broadway shows can last 2 hours even! This means you can't always do multiple activities in the same evening. I find that we usually have to pick one event each evening that we want to attend before heading back for the evening.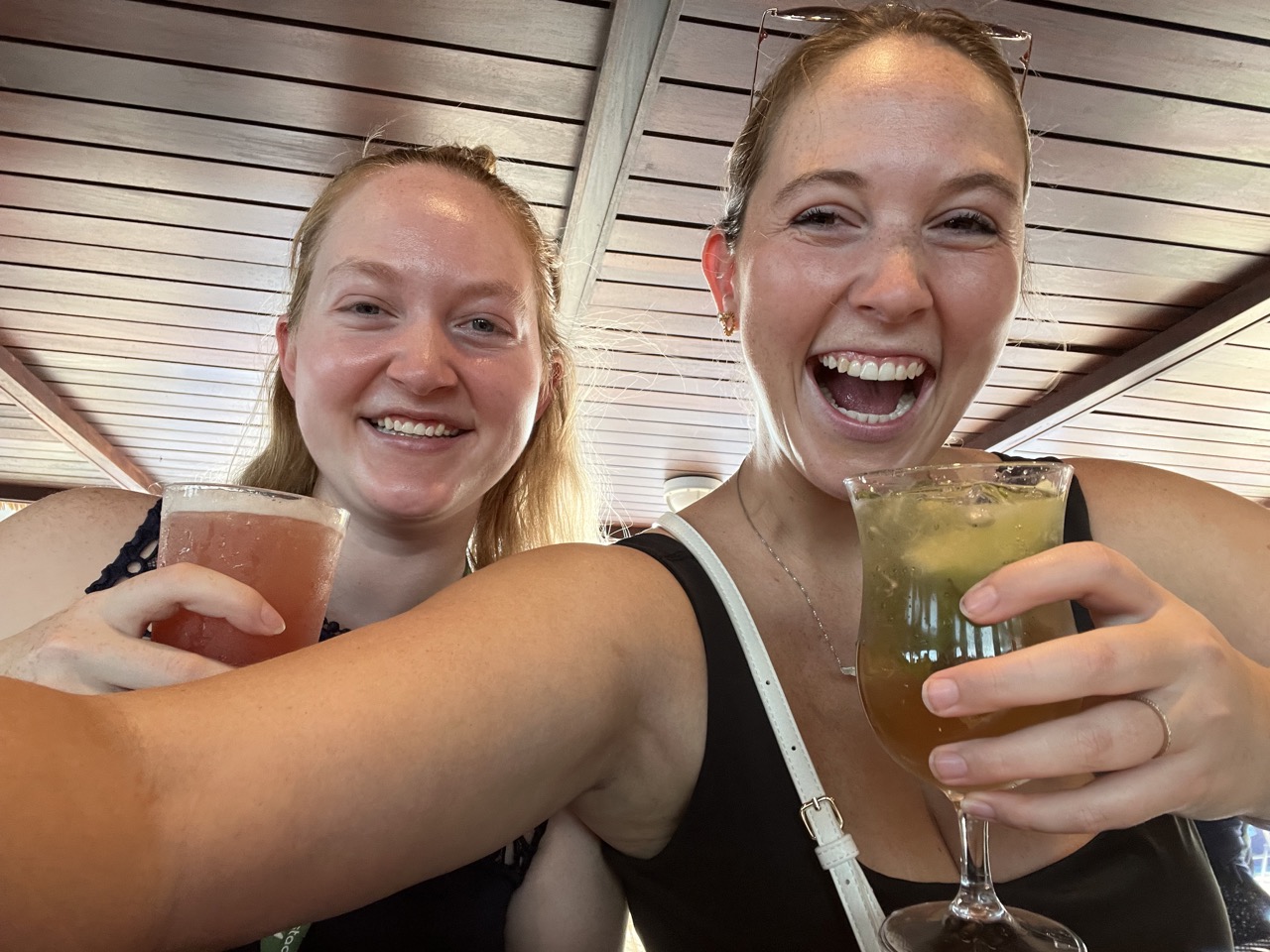 With shorter activities, we were able to bop around from the nightly comedy show to karaoke and then to trivia. We felt like we could do a lot onboard each night because of how the events were structured; this certainly cultivates the high-paced environment onboard that Carnival is known for offering. 
Afternoon Tea on sea days
On our first sea day, we were surprised to see Afternoon Tea in the dining room as an option.
While I've heard of cruise lines offering Afternoon Tea, I really didn't expect Carnival to offer something like this.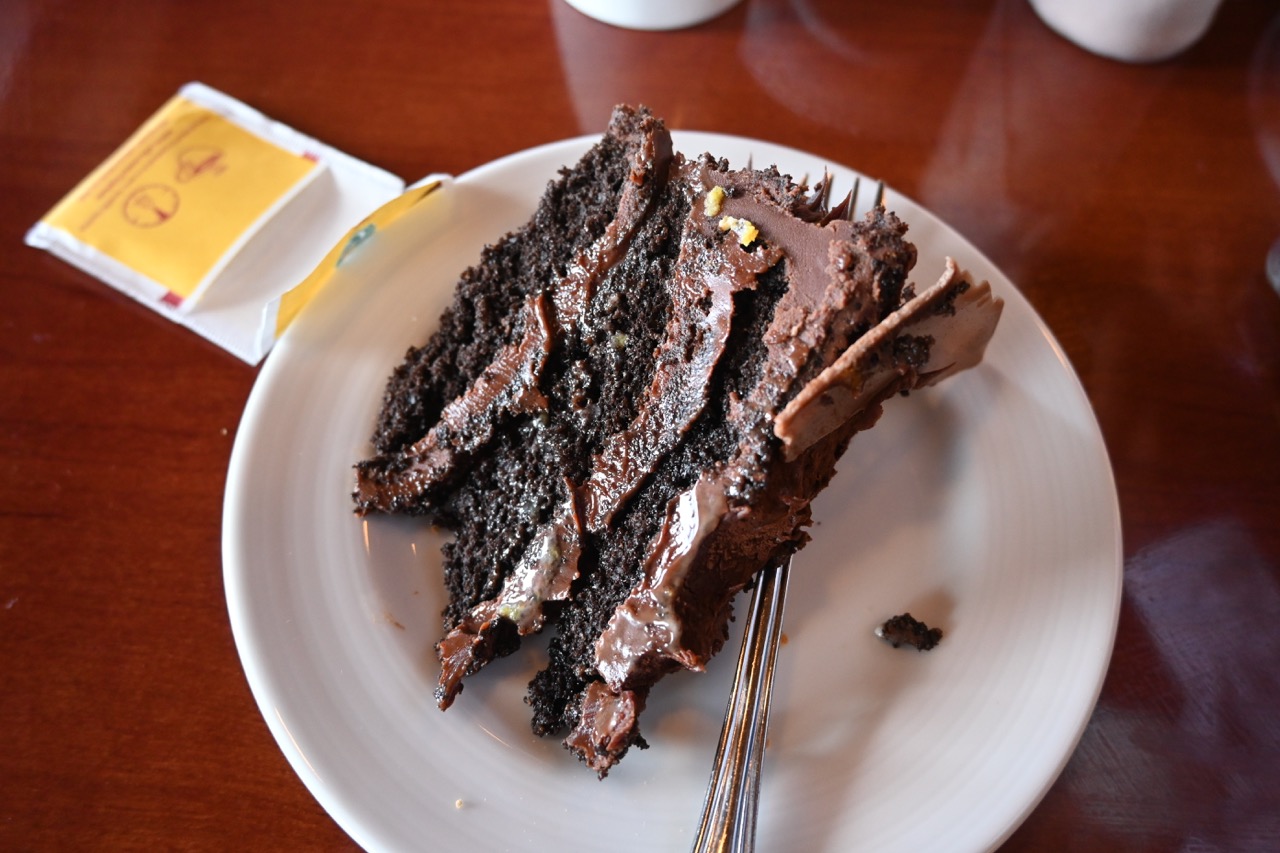 Since Carnival is all about creating a party-like atmosphere onboard, Afternoon Tea just didn't strike me as something that would be part of our Carnival cruise.
We were served a delicious assortment of desserts, including a rich chocolate layered cake, lemon sponge cake, fruit tart, peach crisp, macarons and scones with clotted cream.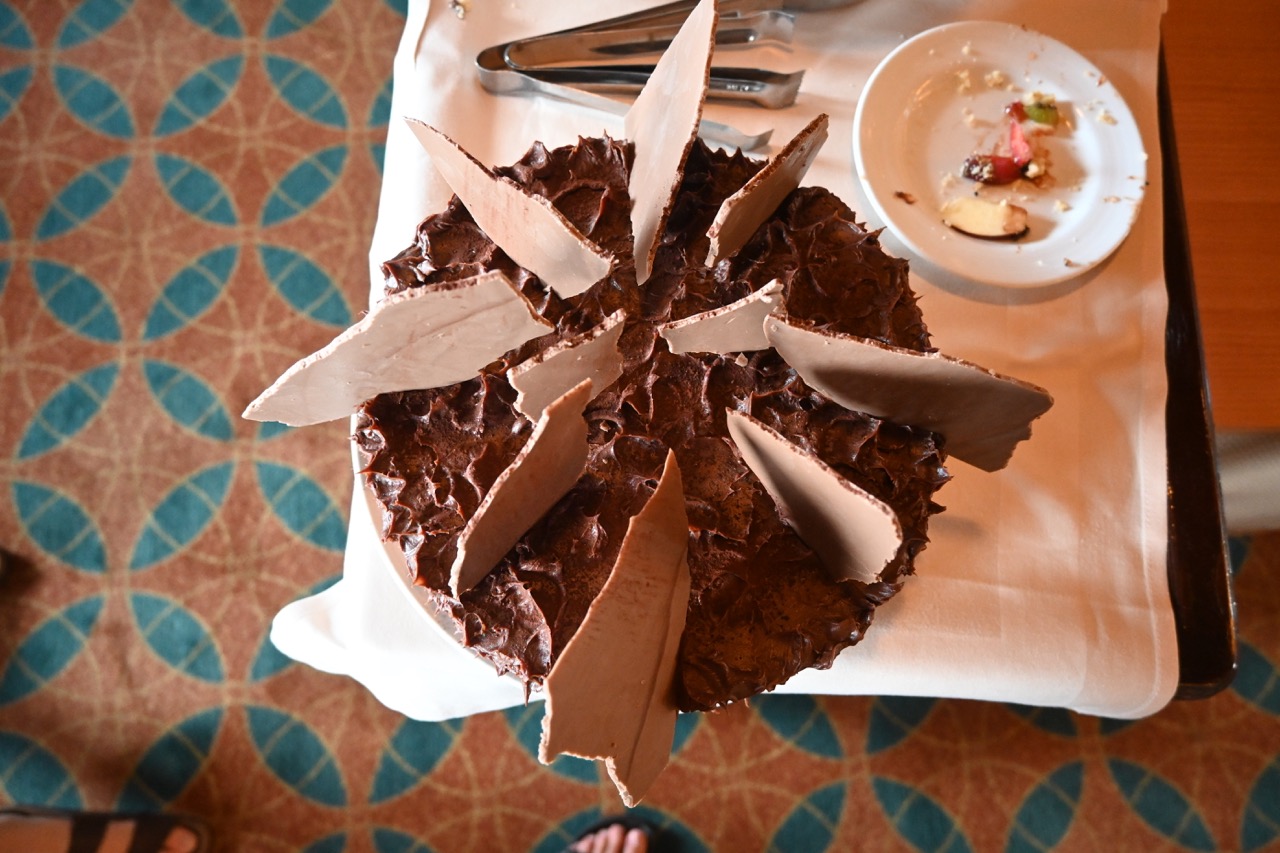 I have never seen Afternoon Tea as an option available on Royal Caribbean - even when I've cruised around the UK or Europe, where I would anticipate something like this being offered. But, this was a very nice change of pace from everything else we had been doing onboard.
The Afternoon Tea gave us an opportunity to relax and indulge, which is what cruising is all about!
Activities geared to younger demographics 
While Royal Caribbean is known for appealing to families of all ages, Carnival is definitely known for being the party cruise line.
Although Royal Caribbean might offer daring waterslides for kids and Broadway entertainment shows for adults, we found that most of Carnival's events were geared towards a younger audience.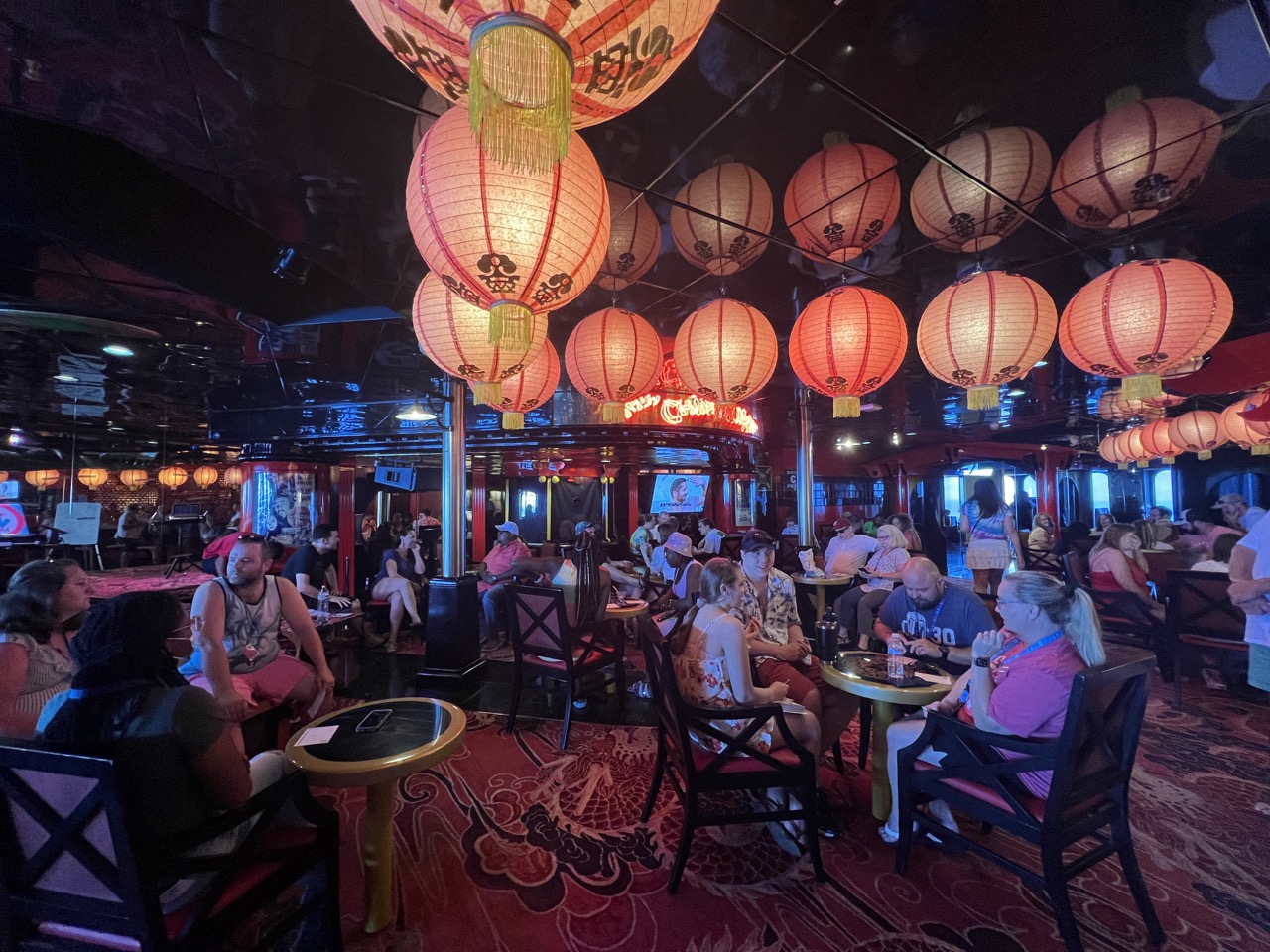 Trivia topics included Harry Potter, The Office and Friends - something I've never seen on Royal Caribbean before. We also attended music trivia for Pop Top Hits, which we absolutely loved. It was fun to have so many events appeal to us, as Royal Caribbean tends to offer such a wide range of topics. While my parents might love Name that 60s Tune, we find that to be a snooze fest. 
Having so many activities appeal to us was an aspect of our Carnival cruise that we really welcomed and this certainly played into how much fun we were having onboard. 
Casual atmosphere onboard 
As I mentioned, there was an initial period of Carnival culture shock when we boarded Carnival Ecstasy. On the first night, we couldn't believe people were going to the main dining room in bikinis and shorts.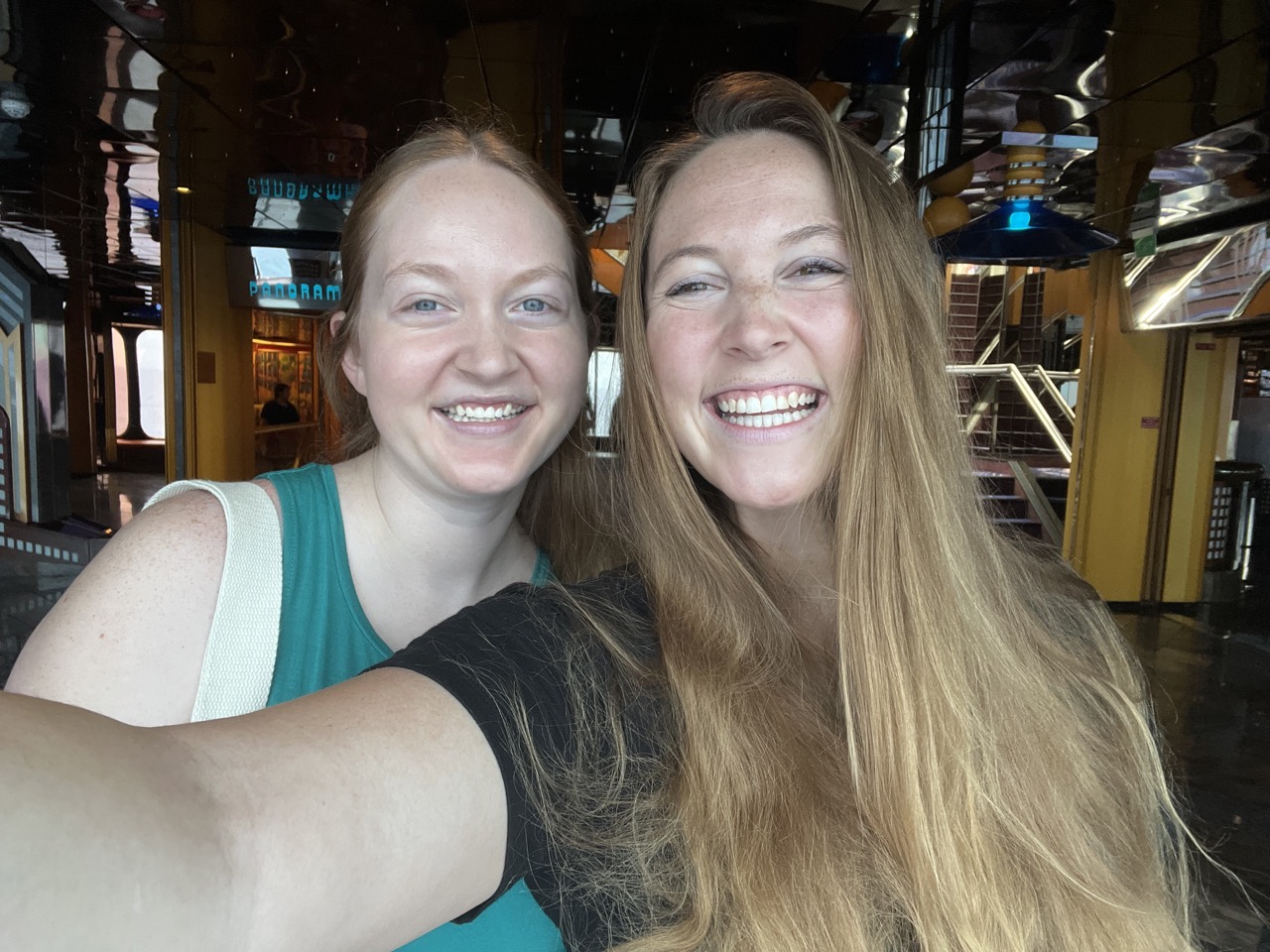 On Royal Caribbean, the ambiance is more refined and people tend to clean-up nicely for evenings onboard. I normally pack outfits that are specifically worn for dinners and always put on makeup. 
By the last two days of our Carnival cruise, we found that most people onboard were not dressing up for anything. It was extremely casual onboard and by the last day, I didn't even bother dressing up for dinner. Although I had packed 4 dresses to wear each night of the cruise, I didn't bother making any extra effort to dress up towards the end of the cruise. 
Image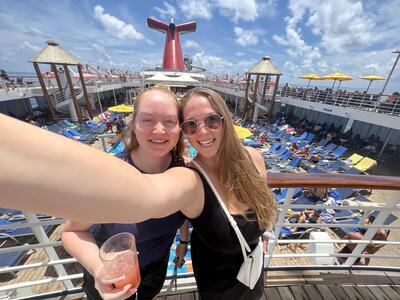 It was unexpectedly nice to have such a casual atmosphere onboard, giving us more time to have fun on the ship!