Virgin Voyages is a brand-new cruise line with two ships currently at sea. Scarlet Lady sails year-round from Miami. Valiant Lady sails from Barcelona in the summer and Miami in the winter. Their third ship, Resilient Lady, is scheduled to debut later in 2023 with home ports in Greece and Australia.  
Due to the pandemic, maiden voyages for Scarlet Lady and Valiant Lady were delayed until 2021 and 2022 respectively.  In 2022, I was a passenger on multiple sailings, including the first Transatlantic crossing of Valiant Lady.
Unlike most cruise lines which are family-friendly and have plenty of activities for children, Virgin Voyages is geared toward a more adult audience. You won't find a waterslide or a teen club onboard, but they do have many unique features to offer.
Here are ten wonderfully weird things about Virgin Voyages:
10. You're not just another passenger
Image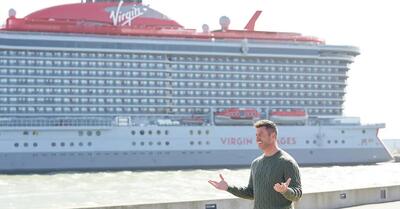 "Ahoy, sailors!" is the standard greeting onboard. That's because Virgin doesn't think of their guests as passengers. On Virgin ships, you are a bonafide sailor. Don't worry, you won't be asked to swab the deck. It does, however, set a tone of cheerful camaraderie.
There's a reason it's called Virgin Voyages and not Virgin Cruises. Passengers go on cruises, but sailors go on voyages. It just so happens that your voyage is an epic vacation and your job as a sailor is to work on your tan and relax as much as possible.
9. Individuality is encouraged
Image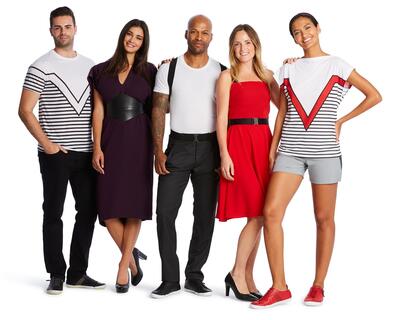 Typically, crew members are not allowed to have visible tattoos or unique hairstyles. One of my favorite things about Virgin is that crew members can be themselves. 
You will see mohawks, pink hair, facial piercings, tattoos, and the list goes on. It is a great reminder that they are people with full lives and not just your room steward or restaurant server.
8. Squid Ink Tattoo
Image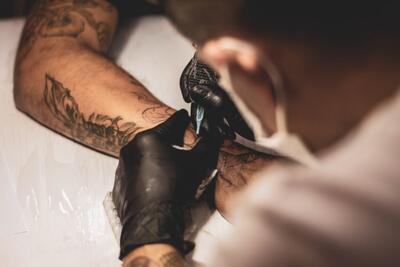 Speaking of tattoos, if you want to get a tattoo of your own, you can do that during your voyage. You're a sailor now, and sailors have tattoos, right? Virgin Voyages ships are the first to offer a tattoo shop onboard. Nothing will make you feel like a real sailor more than getting tattooed while at sea.
If you're not ready to get a permanent reminder of your time onboard, you can opt for a piercing. Tattoo appointments book up fast, but piercing appointments are usually available.
7. Hammocks
Image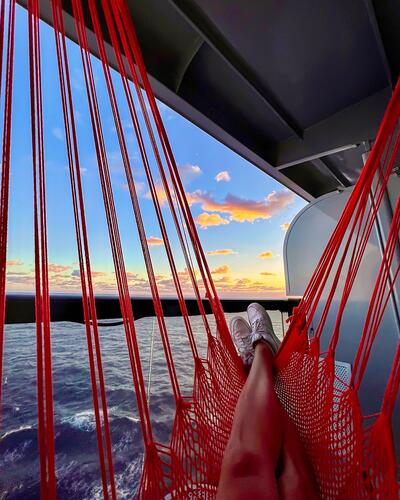 If you know one about Virgin Voyages, it's the hammocks. Each Sea Terrrace room has a signature Virgin red hammock on the balcony. 
There is nothing like stretching out and listening to the waves while you relax. They are even comfortable enough to nap in. If you don't post a hammock selfie, did you even go on a Virgin Voyage?
6. No single-use plastic
Image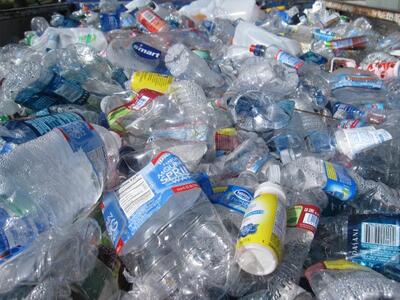 The cruise industry is notoriously wasteful and not so environmentally-friendly. Virgin has banned all single-use plastic onboard their ships. 
There are no plastic straws and no plastic water bottles. Even their grab-and-go food is packed in reusable containers with metal cutlery and cloth napkins. As a bonus, the trash can in each cabin has a compartment for recyclables.
5. Water in cabins
Image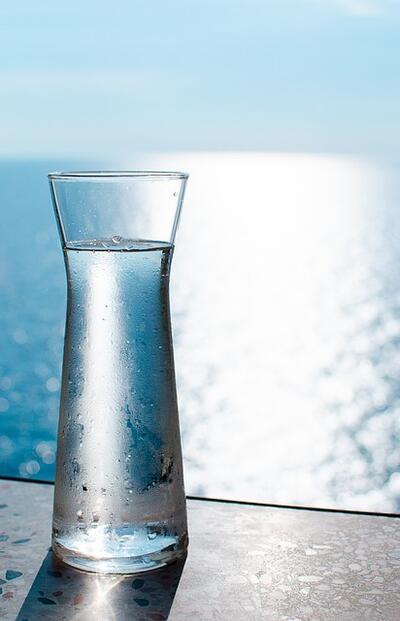 Since water is not provided in plastic bottles, Virgin had to come up with a way to keep their sailors hydrated. Each cabin has a glass carafe that is kept full of water by housekeeping staff. You can ask your room steward to bring a carafe of ice, or keep your water cool in the mini fridge.
 To stay hydrated outside of your cabin, there are water stations throughout the ship where you can refill your personal water bottle.
4. Tablets
Image
Each cabin includes a tablet that lets you do everything from ordering room service to setting mood lighting. You can request for your room to be cleaned or have your water refilled without having to pick up the phone.
When you are ready to go to sleep, you can use the tablet to close the curtains in your cabin without having to move a muscle. If you're in party mode, there is a "shake for champagne" option. Be careful, though, because that shake will cost you $95.
3. No room key
Image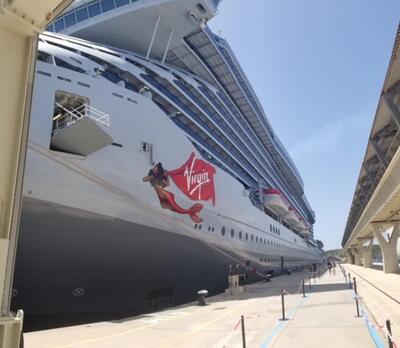 How many times have you misplaced your room key during a fun night? If you're going to the pool in just your swimsuit and a towel, keeping track of your key card can be a real hassle. Instead of a room key, Virgin has "the band."  It's a cool, red bracelet (black if you're in a Rockstar suite) with an anchor charm and a punny saying like "seas the day."
Just tap it to get into your room and to buy anything on the ship. You can wear it in the pool or at the gym and don't have to worry about losing it. When you get off the ship, port agents will look for the band to verify you are a cruise passenger and let you back onboard.
2. Unique entertainment
Image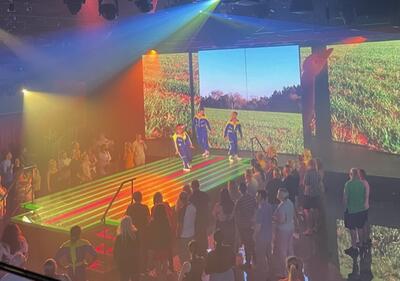 If you don't like weird, sometimes raunchy fun, then this won't be the cruise line for you. The entertainment on Virgin ships is like none other. Everything is geared toward staying up late and dancing your heart out. Most shows are a little irreverent, and all of them are a lot of fun.
Untitled DanceShowPartyThing (pictured above) features an eclectic cast dancing to everything from Vivaldi to Beyonce. The audience stands around the stage so they are free to dance, too. There is even a section for dances everyone can do, like the electric slide and the macarena.  
The craziest part of the show is that the stage moves. It starts on one side of the room and totally pivots to the other side by the end of the show. There are crew members in the room to guide you and keep you from getting rolled over. When was the last time you saw a show where the stage moved?
1. No kids allowed
Image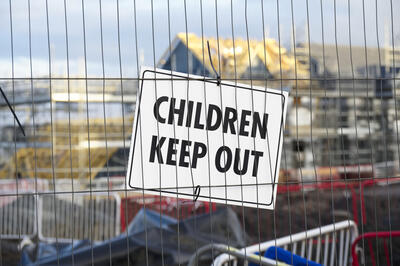 The most unique–and in my opinion, the best–feature of Virgin Voyages is their no children policy. Who wants their sunset ruined by an overtired toddler?  Every voyage is 18+, no exceptions. You won't find any costume characters doing an early-morning meet-and-greet and no babies in swim diapers taking up your spot at the pool.
For those of us who are still kids at heart, they do have an arcade onboard. Don't worry about bringing quarters. You can play all the games for free.
Which feature do you like most? Will you take a voyage on a Virgin ship to get a tattoo, relax in the hammock, or to make sure your vacation is child-free?