From relaxing days at sea spent by the pool to memorable shore excursions, delicious food, beautifully crafted cocktails, and, of course, great memories, there is a lot to look forward to when it comes to any cruise vacation, especially your very first. 
When you are new to cruising, however, you will probably be feeling more than just impatience and excitement! You want to make the most of your vacation, but trying to absorb all the "shoulds and shouldn'ts" can be overwhelming. 
I am in no way a cruise veteran, and there is still a lot that I have to learn! I make rookie cruise mistakes all the time, including forgetting to get cash beforehand and not buying enough sunscreen. Of course, whenever I make a mistake, I learn from it and apply that knowledge to my future cruises. 
Image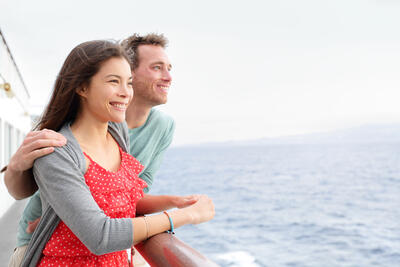 If you are new to cruise ships and looking for advice to help you prepare, here are 10 things I would tell a new cruiser, so they can learn from my mistakes without making them!
Read more: How to prepare for your first cruise
Choose a cruise line and ship based on what is most important to you and your travel party
Image
You may be taking your first cruise vacation because of a family member or coworker who can't stop raving about their experience. What you should not do is assume that you need to follow their exact itinerary. The picture-perfect cruise vacation will not look the same for everyone.
There are eight different mainstream cruise lines, none of which are identical to one another. It is important that you think about your priorities and what you are expecting to get out of your vacation. These may even change from year to year!
Adults looking for a child-free cruise may enjoy Virgin Voyages, while large, multigenerational families looking to please everyone might prefer Royal Caribbean's mega ships. And those who prioritize the ports of call over the ship itself will want to cruise on a smaller ships. 
Read more: The best first-time cruises for anyone
Understand what is and is not included with your cruise fare
Image
Unless you are booking a cruise with a luxury line, there is a good chance that your cruise fare is not all-inclusive. Don't get me wrong, there is a lot that is included in your base fare, including your accommodations, entertainment, select complimentary dining venues and beverages, and transportation between ports of call. 
If you want to enhance your vacation experience, you might want to consider purchasing certain cruise add-ons, like drink packages, specialty dining restaurants, internet, shore excursions, and spa services. These, of course, are all optional and are not required! You can have a great vacation enjoying only what is included with your fare. 
You do not want to book a cruise prior to researching what comes with your cruise fare and understanding any ongoing promotions. Sometimes, you might be able to score onboard credit that can be used for these extra charges! 
Read more: 14 cruise ship extra charges you should know about
Take more cash than you think you will need
Image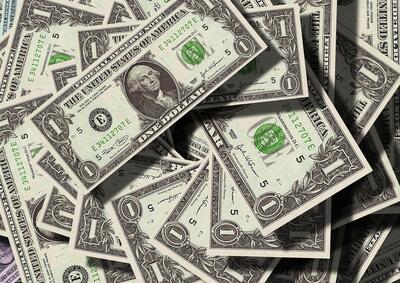 It is true that your cruise card will be used for just about everything onboard. It serves as your room key, charge card, and identification to disembark/embark the ship in ports of call. 
Read more: Why a cruise lanyard is the best travel accessory
You will, however, need cash in each port of call and if you want to play table games in the casino, as well as to provide additional tips to the crew members, if you so wish. 
If you forget to get cash before you leave, you will be stuck paying the cruise line's outrageous ATM fees. On my Symphony of the Seas cruise in January 2023, I forget and ended up paying $16.50 in fees! 
A good rule of thumb is to bring around $100-$200 for each port day. This will be used for things like taxis, tipping tour guides, meals, and souvenir shopping. If you want to hangout in the casino, you will need to consider your own gambling habits! 
I recommend getting more cash than you think you will need. If you do not use it, you can always redeposit it back into your bank account when you return home. 
Research, research, research
Image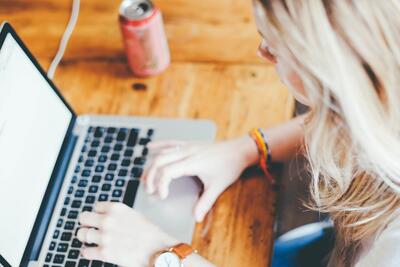 The more you research, the more prepared you will be for your cruise vacation. 
Watch ship tours, read reviews of shore excursions, weigh your add-ons options, and understand the dress code well in advance of your vacation. 
Cruises, for instance, have theme nights. If you want to participate, you will need to come prepared, whether that means purchasing a brand-new Hawaiian shirt or digging through your closet for an all-white outfit. You will also want an appropriate outfit for formal night. 
Now, this does not mean you have to bring an evening gown or tuxedo, but you will want to step it up a notch compared to the other evenings.  
By researching as much as you can, you will be less likely to waste your time or hard-earned money!
Read more: What to know before booking a cruise
Shore excursions can be tiring; you do not have to do something adventurous every day in port
Image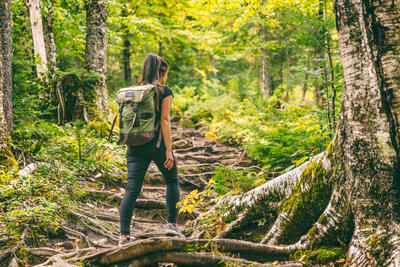 One of my favorite things about cruising is the ability to wake up in a difference place each day without the hassle of lugging your bags through an airport or train station. That being said, trying to cram as much as you can in a single day can be exhausting. 
When planning your shore excursions, you will want to take into consideration your family's limits. One day, you might want to do a more strenuous tour and spend the next relaxing on the beach. 
In Cozumel, for instance, you might go on an ATV tour of the island. Rather than force yourself to go on another long excursion the nest day, you could sleep in and choose a later tour time or find a nice beach to spend the day at!
Wanting to do it all is a common cruising experience; however, the most successful vacations will be balanced between adventure, thrill, and relaxation! 
Read more: 11 common cruise shore excursion mistakes to avoid
Importance of choosing the right stateroom
Image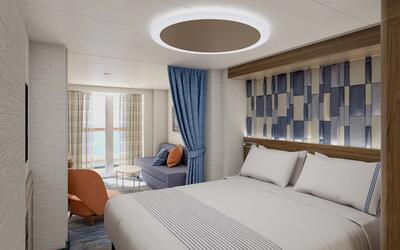 Cruise ships have staterooms for all budgets and personal preferences. Do not be afraid to book an inside cabin if that means you will have money to spend on other incidentals. At the end of the day, your stateroom is where you will go to rest; the fun lies elsewhere on the ship.
That being said, a balcony is a must-have for many cruisers. There is nothing else like walking out onto your personal verandah and watching the sunset while at sea. Some may even enjoy sipping a cup of coffee there in the mornings! 
Regardless of whatever cabin you choose, you should consider some of our top 10 cruise cabin hacks to make your stateroom more livable! 
Once you have selected which stateroom category is best for you, you will have to think about where you want your cabin to be located. If you are a light sleeper, you might not enjoy being located near an elevator or late-night venues. 
The type of cabin you pick and its location can impact your cruising vacation! 
Read more: Confused about Cruise Rooms? Here's How to Choose a Cruise Cabin
It is better to have more medication than not enough
Image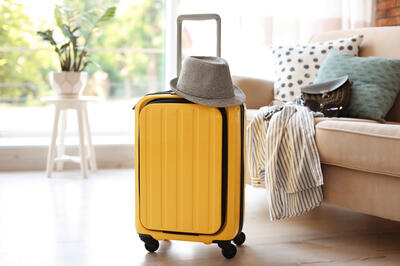 Before you leave for any vacation, it is important that you pack your medication in a carry-on bag that you will have on your person. You don't want ot be without it on any plane or when you board the ship, as your luggage will be delivered to your stateroom later that afternoon. 
While your prescriptions are the most important, there are some medications that you should plan on bringing on a cruise. If you forget something, you will have to pay a premium for it onboard. It is also important to note that cruise ships do not have full pharmacies like on lane, so your selections will be limited. 
Here are the over-the-counter medications and first-aid supplies that you should get before your cruise:
Pain killers (Ibuprofen, Motrin, Tylenol, etc.) 
Band-aids
Antibiotic ointment (Neosporin) 
Hydrocortisone (especially if you are going to ports where you'll be spending time outdoors and could get bug bites)
Feminine hygiene products
Bonine or Dramamine for seasickness 
Cold/flu medication (DayQuil/NyQuil, Tylenol Cold + Flu Severe, etc.)
Cough drops (Ricola, Cepacol, etc)
Lots and lots of sunscreen and aloe vera gel
Take time on embarkation day to explore the ship
Image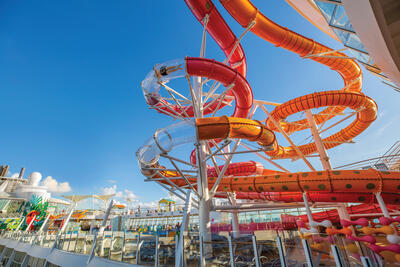 Even if you have watched a virtual tour of your ship, you should take time on the first day to do your own walkthrough of the ship. I know that it is tempting to head straight up to the pool deck for a drink, but the sooner you get your bearings, the sooner you can take advantage of everything the ship has to offer. 
That being said, your stateroom will not be available until a few hours before you set sail. Since you can't immediately go to your room and unpack, you might as well use that time to explore the ship; you do not want to get halfway through your cruise before you are able to navigate from your stateroom to the Main Dining Room! 
Learn ship lingo ahead of time
Image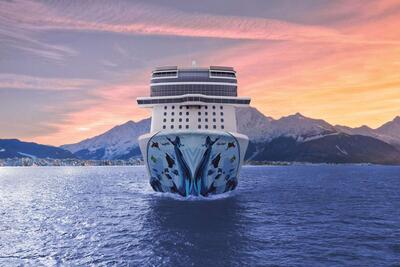 Bow, stern, forward, aft, port, and starboard are all words you will hear and see a lot while on your cruise, so it is crucial that you understand them before you board. 
The bow is the ship's forward most part, while the stern is the rear of the ship that's opposite from the bow.
Forward and aft refer to location, with forward being, well, the forward of the ship. The aft is the rear of the ship. These terms will be useful in locating your stateroom and other venues throughout your cruise.
Likewise, port and starboard are directional terms used to indicate the left and right side of the ship relative to the bow. For that reason, they never change no matter which way you are facing.
Your stateroom, for instance, could be located at the forward port side of deck 9. Without knowing these terms, you might find yourself searching for your cabin rather than enjoying everything on the cruise!
Finally, don't worry!
Image
By making it to the end of this article, it is safe to say that you want to have a great cruise vacation and are willing to put in the time and effort to learn as much as you can before you go. 
Unlike land vacations, do not have to have every second of every day planned. Sure, you will want to make dining reservations in advanced, especially if you have flexible dining or want to eat at a specialty restaurant. 
Other than that, a cruise vacation is what you make of it. You do not, for instance, have to go see every show. You might enjoy listening to live music at the same bar each evening, or your kids might make some friends in the youth clubs, leaving you with more child-free time than you anticipated. 
Take a deep breath and prepare yourself for wanting to book another cruise before you've even gotten off the first!