While booking the right cruise ship is essential to making sure that you have a great vacation, you also need to think about how you are going to spend your days in port. The destinations are just as important as the ship! 
Once you have placed the deposit, you can start to talk with your travel party about what kinds of excursions everyone wants to do. If you are going to Jamaica, maybe you will want to spend the day at Dunns River Falls. Perhaps you would rather find a culturally immersive tour. The options are endless! 
It is important to be aware of cruise shore excursions mistakes to avoid stress and disappointment later! When thinking about shore excursions for your next cruise, avoid these 11 common rookie mistakes.
Don't try and see everything in one trip
Image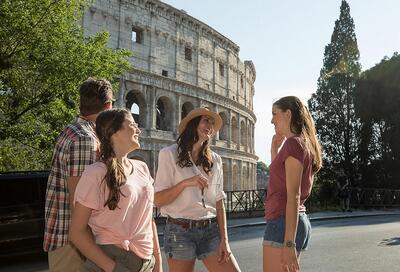 It is hard to not want to see and do everything when you are visiting a new place for the first time. Due to the limited time in port, however, it is unlikely that you will be able to cross everything off of your list, especially if you are traveling to culturally rich destinations like Europe. 
Rather than book the "highlights" excursion, choose the top 2-3 things you want to see and find a tour that allows you to spend more time at these places. You do not want to spend the majority of your day in port driving from point to point and being rushed through each of the highlights. 
I was in Curaçao last year and missed learning about the history and process of making Blue Curaçao at the distillery since we also had to allot time to visit the Curaçao Museum and Hato Caves. I was disappointed, as this was the thing I wanted to do the most! Our time at the distillery was just too rushed, and it was so crowded that I wasn't able to hear my guide well. 
Assuming you have to book a shore excursion
Image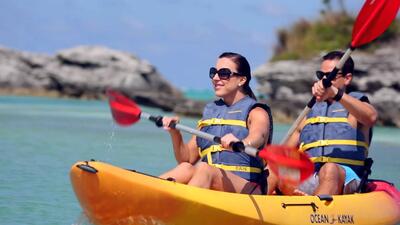 It is your cruise! There's no obligation to book a shore excursion if you do not want to. Some people prefer to stay onboard the ship and take advantage of fewer crowds at the pool deck. Plus, sometimes the spa will offer discounts on port days. There is nothing wrong with any of that if that's how you want to spend the day. 
You can also opt to just get off the ship and walk around for a little bit. In the Bahamas and Caribbean, most cruise ports have shops and restaurants close by. In Costa Maya, for instance, there's even a free pool for cruise guests! 
You won't be fully immersed into the culture of each destination if you stay close to the ship, but you certainly don't have to go on a cruise and spend hundreds of dollars on shore excursions. 
Read more: 10 tips for getting the best cruise shore excursion value
Not researching each port of call ahead of time
Image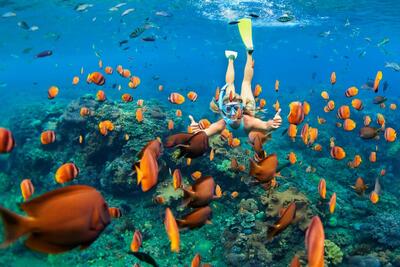 If you fail to do prior research on each port, you could miss out on some awesome experiences. It is crucial to learn about each destination before you leave for your trip. This doesn't mean that you have to book an excursion, but it is important that you know what's offered in each place!
You might, for instance, prefer to have a relaxing day at the beach in Cozumel and use your day in Costa Maya to visit ancient ruins since it is on the mainland and requires less transit time. 
If you're going to Alaska, you might want to figure out which port is best for certain activities, like wildlife tours or hiking. 
Read more: 20 Alaska cruise must-do excursions
Similarly, do not book a shore excursion based on the advertised title or pictures. You will want to know exactly what is offered. If the excursion you are looking into has multiple stops planned, you will want to be aware of how much time you'll have to spend at each. Plus, you'll want to know if the tour is guided or at your leisure. 
There are some cruise ship shore excursions that you should usually skip, too, like trying to visit Orlando's theme parks from Port Canaveral or swimming with mistreated animals. 
Only booking with the cruise line
Image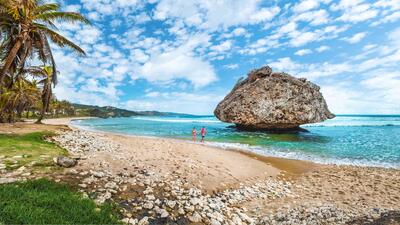 Cruises are great ways to explore the world and experience new cultures, even if only for a few hours at a time. Excursions, however, are not included in your cruise fare and will cost extra!
Every cruise line will offer shore excursions in each port of call; however, they are often much more expensive than those booked with an independent third party. 
Image

Let's look at an example of an excursion in Kusadasi, Turkey. Royal Caribbean charges $129 per adult (when there's no Cruise Planner discount) for their 6.5 hour "Best of Ephesus" tour, meaning a party of two would pay over $255! 
Image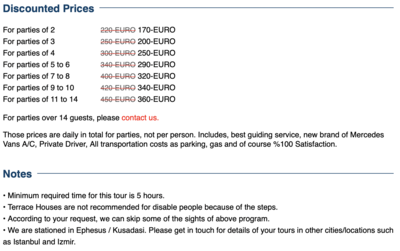 If booked the same tour through the Best of Ephesus company, the price is around $180 USD for two people. 
That being said, it is important to understand the pros and cons of booking outside of the cruise line. If, for instance, your excursion runs late, the cruise ship will not wait for you! If you are planning on booking a long tour (like an 8+ hour tour in Europe or Alaska), you might be better of booking with the cruise line to eliminate any anxiety if anything were to go wrong when trying to return to the ship. 
Read more: How to plan your own shore excursion
Waiting too long to book
Image
The last thing you want to happen on your cruise is to realize the shore excursion you were looking forward to is sold out. Depending on the tour, there might be a small capacity. Plus, some tour times are more desirable than others. A group tour to the ancient ruins in Turkey is just as likely to sell out as Royal Caribbean's Coco Beach Club. 
Image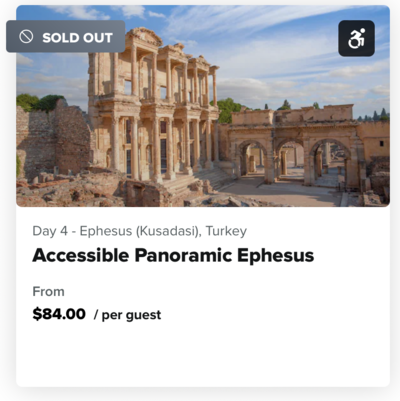 Accessible tours tend to sell out quickly, too, especially in bucket-list destinations. 
Once you find researched a tour and decided that it's the right fit for you, you'll want to secure your spot! 
Overworking yourself
Image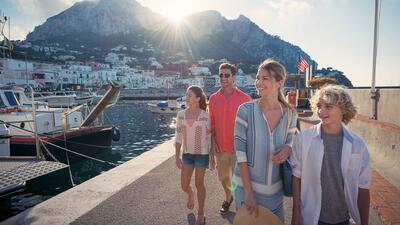 It is tempting to want to see and do everything on your cruise. You don't, however, want to book too many lengthy excursions and wear yourself out too quickly. 
If you book too many full day excursions in Europe or Alaska (which tend to have more port days and fewer sea days), you'll probably be exhausted by the middle of the cruise, especially if they are more physically demanding. You don't want that to put a damper on the later ports of call. 
Similarly, you might be thinking about booking two shorter excursions in the same day. If your first tour happens to run late, you'll end up missing the second one. Again, it is best to pick a few highlights and focus on those, rather than trying to pack too much into a single visit. You can always go back!
Know the cancellation policies
Image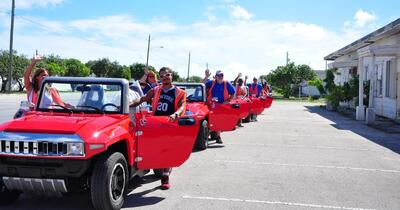 Before booking any shore excursion, make sure that you are fully aware of the cancellation policy.
Royal Caribbean, for instance, will usually provide guests with a full refund if they cancel the tour up to 48 hours before arriving in the port. On the other hand, Carnival Cruise Line will only give a full refund if the cancellation is made 24 hours prior to sailing. 
Cancellations onboard are subject to a 25% cancellation charge, and the reaming refund will be posted to the guest's Sail & Sign account, not their original payment method. 
Independent tour vendors will also have their own cancellation policies, so you will want to read through the fine print to see what they are! If you find a better tour later on, you may be disappointed to learn that you are unable to cancel the original one. 
Ignoring the fine print
Image
If your excursion does not include lunch, you will want to eat a big breakfast or bring along some extra cash to grab a bite to eat on your own. 
What about if the tour lasts all day? Would you be okay with having minimal time to get ready for your early dinner seating? If you'll return to the ship late, you might want to book a specialty dining reservation or stick with the buffet at your leisure. 
Maybe it's a "beach break" that really just includes transportation, no umbrellas or beach chairs. You would be upset if you got to the beach just to learn that you need to shell out even more money. 
Before booking any shore excursion, read the fine print so you know exactly what to expect on the tour. 
Not budgeting properly
Image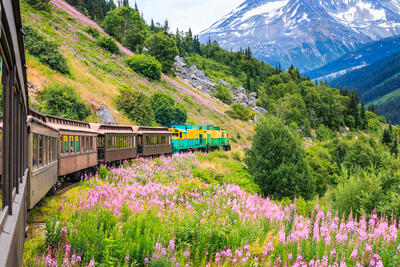 If you booked a once-in-a-lifetime cruise to Alaska or the Mediterranean, you will want to have a generous budget for shore excursions-- these bucket list experiences are not cheap, but you won't want to feel like you missed out on anything! 
Many excursions in Alaska start around $150 per person. Here's some pricing from Carnival's website:
Canopy Adventure & Wildlife Expedition in Ketchikan, Alaska - $229 per adult and $219 per child. 
Alaska Nature & Wildlife Expedition in Skagway, Alaska - $199 per adult and $174.99 per child. 
Mendenhall Glacier Native Canoe Adventure in Juneau, Alaska - $219 per adult and $179.99 per child. 
Plus, you'll want to have extra cash for tips, lunch, and other incidentals. 
Of course, you can try and find cheaper pricing through a third party vendor! Regardless, though, it is crucial that you budget appropriately for shore excursions.   
Not adhering to the dress code
Image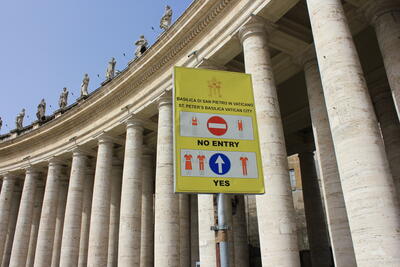 While a tank top, shorts, and flip flops is acceptable while lounging on the pool deck, it might not be onshore. If you are visiting any kind of religious landmark, you will want to adhere to the dress code. Otherwise, you may be denied admission!
Pack some modest, comfortable clothing that will work for these excursions. If you are visiting the Vatican in Italy, they require that both men and women cover their knees and upper arms. Shorts or skirts that fall above the knee, sleeveless tops, and low-cut shirts are prohibited. 
Likewise, the Sagrada Familia in Barcelona also has a dress code and does not allow visitors who are wearing see-through clothing, swimwear, bottoms that don't come down to at least mid-thigh, or any "special clothing to celebrate any sort of festivities, nor with any decorations designed to distract or draw attention for artistic, religious, promotional or any other purposes."
Research the landmarks that you are visiting to see if there's a dress code! 
Not being familiar with ship time when exploring the port
Image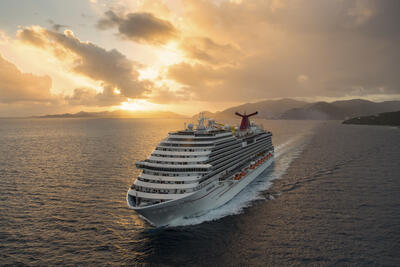 When a ship sails to different time zones (i.e., from Miami to St. Maarten or Cozumel), the ship's time will stay the same as the departure port's. If it's 11am in Miami, it is 11am onboard the ship, even if it is 1pm in the port of call. 
If you neglect this information, you could end up stranded in port, as all aboard time will go by the ship's time. 
They won't wait for anyone either, unless a cruise line sponsored shore excursion is running late. 
Read more: Will the cruise ship wait for you if you're late at a port?