Once you have decided on the best cruise line, ship, and itinerary for your upcoming vacation, you can begin to think about shore excursions!
Shore excursions are meant to enhance your time in each port of call. With only about eight hours in each place, it is impossible to see and do everything. 
Most of the time, shore excursions are not included in your base fare, so you will need to appropriately budget for them. If you are sailing to Alaska or Europe, you will probably need a larger budget than the Bahamas or Caribbean, as these tours tend to be longer and often more strenuous than a snorkeling excursion in Nassau or tequila tasting in Mexico.  
Read more: 14 cruise ship extra charges you should know about
As with anything, you want to make sure that you get your money's worth for your vacation and that includes shore excursions!
Here are 10 tips for getting the best cruise shore excursion values on your upcoming sailing. 
Consider transit time
Image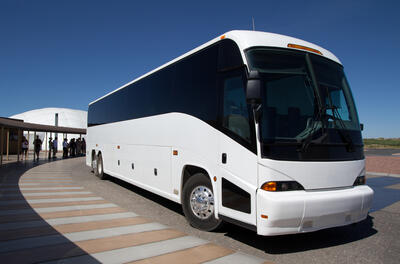 Some excursions require you to travel over an hour each way. If you are booked on a five hour tour but will spend 2+ hours of that on a bus or ferry, it may not be worth the cost. The last that you want is to spend a lot of money on what you think is going to be a neat experience, just to sit in transit for almost half of it. 
In Europe, this is pretty common if you are traveling inward. Le Havre, France is about an 2.5 from Paris, and Civitavecchia is about an hour from Rome. In these instances, it is more unavoidable. I mean, who is going to go to Civitavecchia and not make the trek inland to visit Rome? This leads us to our next tip...
Focus on the one or two things you really want to see and do
Image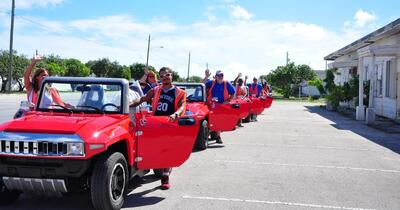 Every port of call is going to have unique things that you will be unable to do elsewhere, even in places like the Bahamas and Caribbean. If you try and overdo it by cramming everything into one visit, you'' find that you will spend the day rushing from place to place and not fully experiencing what the destination has to offer. 
Any excursion that claims to be taking you on a "sightseeing tour" or showing you the "highlights" is most likely going to feel rushed. You will not have adequate time to explore each place, and you'll spend a lot of time in transit.  
To get the best shore excursion value, hone in or the one or maybe two things that you'd really love to do. 
Book a private driver
Image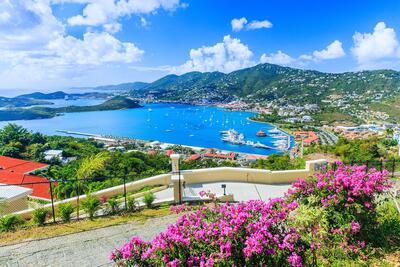 A private driver does not have to be someone in a suit and tie driving you around in the newest car model. 
On my recent trip to Roatán, we hired a private driver to take us to the island's East End. In total, it cost around $105, or $35 each, and we were able to customize our day to do exactly and not deal with a large tour group. 
In fact, we actually got a discount at Victor's Monkey and Sloth Sanctuary. Rather than paying $15 each, we got a discount and only paid $10 per person to hangout with some pretty cute animals!
If you have a specific itinerary that you want to follow, booking a private driver is going to ensure that you get where you want to go and return to the ship in a timely manner. Plus, since you are not dealing with a large group, you can easily fit more attractions into a single visit. 
Small group tours, however, can be expensive. They are not all $35 per person like in Honduras! If you do find a third party private or small group excursion that you are interested in, join your sailings Facebook group and post about it. Chances are that if you are considering it, somebody else is, too. 
On my upcoming Greek Isles cruise, some people in the Facebook group have posted about renting a private catamaran to go on a sunset cruise in Santorini. Going privately gives everyone more flexibility, and the cost is not much different than if they were to book through Royal Caribbean. 
If you have a drink package, don't do a booze cruise
Image
If you splurged on a cruise line drink package, consider skipping excursions that advertise open bars. You can get your money's worth of alcohol while onboard the ship, so you might as well spend the day doing something else other than drinking!
Wouldn't it feel great to come back after a nice jet ski adventure or hike and reward yourself with a nice cold beer or cocktail? 
If you spend the afternoon drinking in the heat, you may not take full advantage of the package when you get back onboard. Everyone, of course, has different tolerances and expectations for their cruise. If you want a party vibe, you may get your money's worth with both!
Read more: Carnival Drink Package Guide and Tips
Guided tours vs "on your own" tours
Image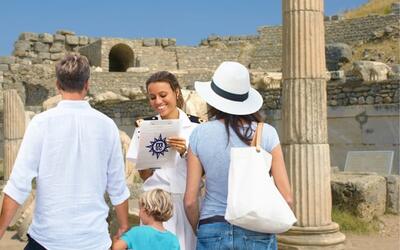 Do you value the insight that a guide brings to a tour, or would you prefer to meader at your own pace?
When booking an excursion, make sure you read the fine print and understand if the tour comes with a guide or acts primarily as transportation. You will not get much value out of following a guide around if you like to explore on your own, as you may spend more or less time at any given site than you would spend sans a guide. 
Likewise, a guide presents tremendous value to guests who would not even know where to begin exploring on their own. They'll be able to point out the must-see sites, as well as provide context that you probably would not pick up without them.  
Some excursions offer a little bit of both, guiding you through certain areas and allowing for free time later on. 
Make sure you pick an excursion that suits you and your travel party's preferences, as you won't get your money's worth if you show up and are stuck on a tour you didn't expect!
Do not overlook third party vendors
Image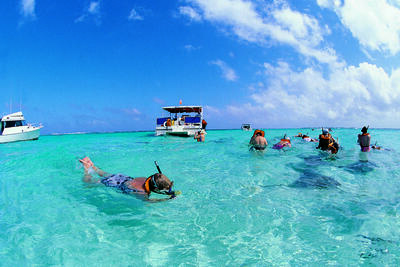 Cruise line excursions tend to be pricier than those offered by independent vendors. You can often find a similar tour, if not the exact same, if you open up your browser and do some research!
This is a great way to experience the same things you would if you booked through the cruise line while saving money. You may even find a tour that is more tailored to your party's wants. 
In Cabo San Lucas, for instance, Royal Caribbean offers the "Land's End Boat Trip and Scenic Stop" excursion for $59.00 per adult and $44.00 per child that lasts only two hours. You can book a similar tour from Cabo San Lucas Tours for $39.50 per adult and $19.75 per child. While the cruise line option includes a stop at a waterfront restaurant, the latter tour allows you to stay at Lovers Beach and return at your leisure. 
Note, though, that you may be required to get yourself to the tour's starting point. Not all of them meet on or near the cruise pier. 
Read more: How to plan your own shore excursion
Secure your spot as early as possible
Image
The most popular tours will sell out months in advance. It is currently February, and seven shore excursions are already sold out on Royal Caribbean's Cruise Planner for my Mexican Riviera cruise in June! 
Not only will booking early give you peace of mind, but you might be able to find a deal, too. Some cruise lines, like Royal Caribbean, have year-round sales for cruise add-ons including shore excursions, drink packages, and even specialty dining. 
During their Black Friday sale, I was able to book two tickets for the "Gulf of Naples & Amalfi Coast: Capri & Positano" excursion for $168 each. Today, the excursion is almost $100 more, or $259 per adult! 
Not all cruise lines offer deals in advance, but you may find that your selection becomes more limited as your sail date approaches. You might not have as many budget-friendly options as you would have a few months prior. Also, you should research the cancellation policy in case you change your mind. 
Know your fitness level
Image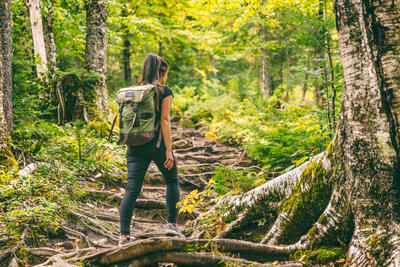 If you are an active person, you mind find leisurely excursions boring. Likewise, if you live a moderately sedentary lifestyle, you would probably not find a strenuous hike in Puerto Rico enjoyable. 
When booking any shore excursion, it is important to keep your fitness level in mind. If you are bored or overworked, the excursion surely will not have been worth the money. 
One person, for instance, may find that spending extra on transportation to hike through a national park to be worth their money. Another might enjoy finding a comfortable spot to sit and relax all day. It is all about personal preference! 
Read more: 11 common cruise ship shore excursion mistakes to avoid
Skip an excursion and go on your own
Image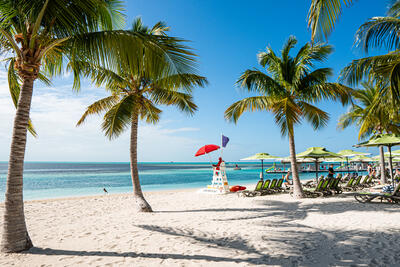 If you are planning on spending the day lounging on the beach or walking around town, all you may need to do is find a cab. Cruise lines will often offer "beach breaks" and "shopping tours" as excursion options, but these should be avoided and skipped!
For much less, you can arrange your own transportation to nearby beaches and spend longer soaking up the sun on the pristine white beaches than you would if you booked transportation through the cruise line!
In most cases, a roundtrip taxi will be no more than $50 for up to four people. Sometimes, you can even take local transportation. In Aruba, for instance, you can take a bus to Palm Beach for around $5 round trip per person. 
By the time you calculate the cost of renting chairs and umbrellas, food, and drinks, you'll find that you will spend less if you plan your own break break. Just give yourself plenty of time to return the ship. 
Read more: 12 cruise ship shore excursions you should skip
Stay onboard the ship
Image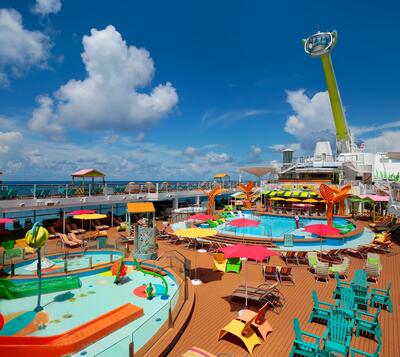 There is nobody making you book a shore excursion at every port of call. Staying onboard the ship when it's docked can be a unique experience. There's hardly anybody on the pool deck, so you will have your first, second, and third choice of lounge chairs! 
Rather than booking two or three mediocre shore excursions, stay onboard and save the money for one or two awesome ones, especially if you have already been to the destinations before. If you want, you can even get off the ship for a little bit and explore the nearby areas at no extra cost.