A drink package is a popular add-on for cruisers who want to save money or are worried about an expectedly large bill at the end of their cruise.
Carnival offers its customers two different options: the popular CHEERS! package with a wide selection of drinks or its Bottomless Bubbles package with unlimited soda and juice.
Would be cruisers should consider the cost of the package versus buying drinks a la carte, along with some pro tips to help stretch those vacation dollars.
Here is what you need to know about buying drinks on a Carnival cruise.
What's included on a Carnival Cruise?
Image
To start off, there are some drinks that are included with the standard cruise fare. Water, lemonade, fruit juices, coffee, tea, regular and chocolate milk are all complimentary. For those who want a broader selection, drinks can be purchased a la carte or guests can purchase drink packages.
Popular drink prices as listed on Carnival's cruise site:
Beer: $6.00 - $7.95
Wine by the glass: $8.00 - $14.00
Mixed Drinks: $6.95 - $20.00
Specialty Cocktails: $8.95 -$12.95* 
Soft Drinks: $2.50 
Specialty Drinks:  $2.00 - $4.95
Energy Drinks: $4.95 and up
Water (San Pellegrino, Perrier, Vitamin Water, Bottled Water and Coconut Water): $1.25 - $5.00
*(excluding souvenir glassware and premium selections)
Beverage Packages
Image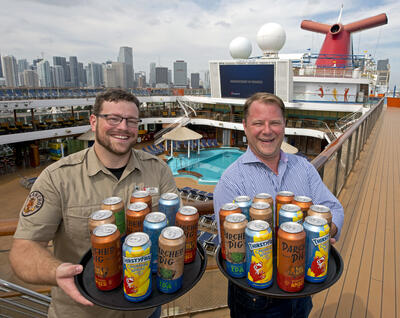 Similar to other cruise lines, Carnival offers drink packages for a flat fee per day and must be purchased for the full length of the cruise. One major difference between CHEERS! and drink packages available through other cruise lines is that this package is available for use on the ship only and does not include beverages on Carnival's private islands Half Moon Cay and Princess Cays. 
CHEERS!
The CHEERS! package starts at $51.95 per person per day, plus 18% for gratuities. This price is the lowest price, 10% off the onboard price, and is only available pre-cruise. It is important to note that if one cabin member purchases the package, everyone else 21+ years of age must purchase it as well. Per Carnival's website, there is a 15 alcoholic beverage limit per day. Non-alcoholic options, such as soda, are not included in this count. 
CHEERS! Plan includes:  
Beer and wine
Cocktails
Spirits
Sodas
Zero-Proof frozen cocktails
Energy drinks, specialty coffee and hot tea,
500ml bottled water and other non-alcoholic bottled beverages
Packaged water in the Dining Room and Specialty Restaurants
Image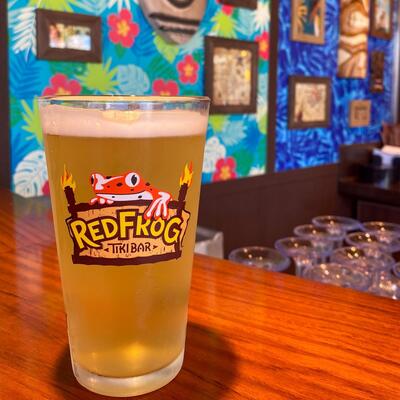 This package also includes:  
25% discount off any spirit or wine over $20.00 per glass
25% discount off the menu price for wine and champagne by the bottle
25% discount off beverage seminars and classes
What's not included in the CHEERS!
Drinks sold in souvenir glasses
Bottles of liquor
Beverages offered at gangway
Beverages offered through room service, mini bars and/or in-stateroom beverage programs
Shared drinks such as floaters, pitchers, tubes and buckets etc.
Note: The CHEERS! package starts at 6 a.m. on the second day for sailings leaving New York and Texas (due to state laws)
Bottomless Bubbles
Image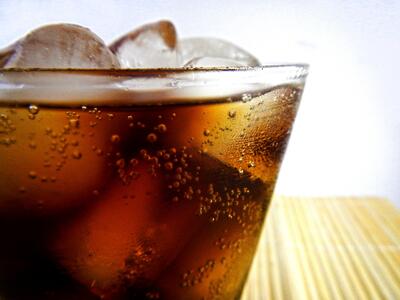 For those cruisers who don't want, or aren't of age for the CHEERS! plan, Carnival offers Bottomless Bubbles, an all you can drink soda plan. It is $5.95 per day for a child or $8.50 for an adult plus gratuities. For this package, adults are those 18 years of age and up, and children are those under 18.  
Serious soda lovers should be aware that Carnival's preferred beverage provider is PepsiCo in North America. As such, its soda selection includes:
Pepsi
Diet Pepsi
Pepsi Zero Sugar
Caffeine Free Pepsi
Diet Pepsi Caffeine Free
Sierra Mist
Sierra Mist Zero Sugar
Mug Root Beer
Mountain Dew
Diet Mountain Dew
Bubly Lime Sparkling Water
Bubly Grapefruit Sparkling Water
Bubly Orange Sparkling Water
The package also includes orange juice, cranberry juice, tomato juice, pineapple juice and grapefruit juice.
Packages cannot be shared or transferred to another guest. Drinks are served in a glass and does not include bottled water or specialty coffees.
Is a Carnival drink package worth it?
Image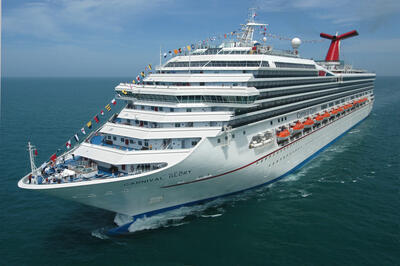 That really depends on how much you plan on drinking. Cruisers should consider how much they will drink on a typical day, taking into account how many days in port.  As noted, drink packages are not able to be used at Carnival's private islands.
Looking at the cost of the drink package (pre-purchased with a 10% discount), a guest would need to consume 7 beers or 5 glasses of wine/ cocktails to break even. But, the plan also includes soda, water, energy drinks and specialty coffees like cappuccino, so it is important to consider how many drinks in total you think you will drink, not just alcoholic beverages.
Some guests like the peace of mind of purchasing a drink package ahead of time. Drinks can add up quickly, and no one wants a huge bill at the end of this cruise.
Note that you can only get one beverage at a time, and there is a five-minute waiting period in between drink orders. 
How to buy a drink package for my Carnival cruise?
Image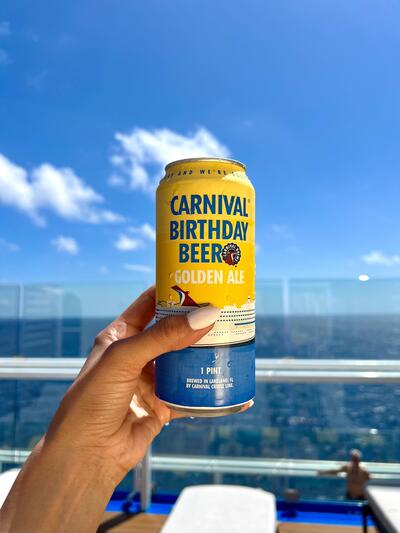 Beverage plans can be purchased online through Carnival at a 10% discount. The price will add on 18% for gratuities as well. Beyond this discount, it is not known to go on sale.
Part of the math also needs to consider that everyone of age needs to buy CHEERS!, whereas this is not the case for the Bottomless Bubbles package. This can be a significant difference in cost.
Once purchased, plans are noted on the Sail & Sign card, so staff will know who is eligible. Those who purchase Bottomless Bubbles will have a sticker placed on the  Sail & Sign® card.
Tips on how to save money on a Carnival Cruise
Image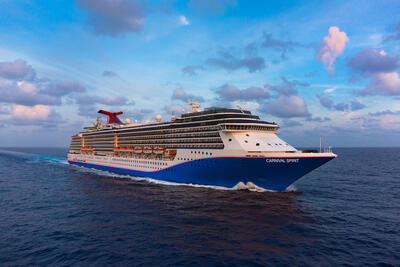 Bring some drinks with you
Carnival guests may bring one 750 ml bottle of sealed/unopened wine or champagne, per person, in their carry-on luggage. They can also bring maximum of 12 sealed, unopened cans/cartons of 12 ounces each or less, per person. No bottles (even plastic) are allowed. If you choose to bring a bottle of wine or champagne onboard and consume it outside of your stateroom, you will be charged a $15 corkage fee per bottle. So, if you and your spouse both bring one bottle each onboard and consume it in the main dining room, you will be charged $30 in total. 
Water
Image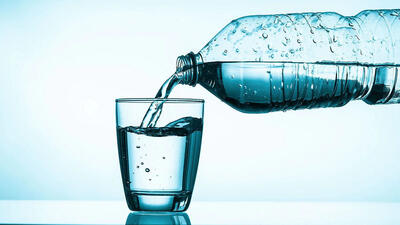 Carnival provides passengers with the option to purchase bottled water and have it delivered to the stateroom through The Fun Shops™ at www.carnival.com/funshops.
Prices:
$4.50 USD (plus an 18% delivery fee) for a 12-pack of bottled water (16.9 fluid ounce bottle)
$3.75 USD (plus an 18% delivery fee) for 1 large bottle of water (50.72 fluid ounce bottle)
$20.00 USD (plus an 18% delivery fee) for 8-pack of bottled water (50.72 fluid ounce bottle) 
It is a good idea to bring your own reusable water bottle, Bottles from companies such as LARQ and Lifestraw will also clean the water, getting rid of E.coli and bacteria, helpful if you are unsure how safe the drinking water is while in port.
Carnival's loyalty program
Image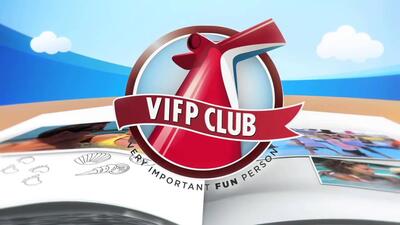 Very Important Fun Person (VIFP) is Carnival's loyalty program, which has some drink perks. Guests accumulate one point for every night sailed, and the program has 5 levels.
Loyalty program drink benefits:
Red Members (2nd sailing or 24 points)
Complimentary 1.5 liter bottle of water
Gold Members (25-74 points)
Complimentary 1.5 liter bottle of water
Appreciation drink (cruises 5 days or longer)
Platinum (75-199)
Complimentary 1.5 liter bottle of water
Platinum and Diamond VIFP Party on 5+ day sailings featuring complimentary drinks
Diamond (200+ points)
Complimentary 1.5 liter bottle of water
Complimentary beverage at Seaday Brunch
Platinum and Diamond VIFP Party on 5+ day sailings featuring complimentary drinks
Drinks on Us ! is not included in Carnival's loyalty program but is a perk for guests who frequent the casino.  Eligible guests receive complimentary cocktails, beer, wine, sodas and other non-alcoholic drinks while playing. Casino guests qualify for this benefit based on points accumulated. See the casino host for more information.
Wine Package
Image
For those passengers who enjoy a glass of wine, Carnival has its Cruise the Vineyards Wine Packages Program. This offers discounts on wines that will please any wine enthusiast.
There are three options that feature sparkling, white, rose and red wines with basic and premium selections.  The package feature wines from Italy, New Zealand, France, Australia, Germany, California, Washington and Oregon. 
Prices are not listed on the Carnival's website, however, guests have noted that discounts can be as high as 35%. Cruise the Vineyards can be purchased on board through the dining room waiter, is not offered online.