Your Carnival cruise vacation is booked, and you have started to daydream about margaritas at the Blue Iguana Tequila Bar, flagship beer at the Red Frog Pub, and innovative cocktails at the Alchemy Bar. 
You're probably also wondering if you should purchase a Carnival drink package, which costs $59.95 per person, per day. 
While answers vary depending on drinking habits and itineraries, here are six reasons why you should get a CHEERS! Beverage Package on your next Carnival cruise!
1. A stress free vacation
Image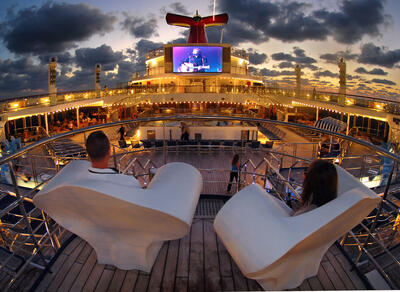 It's safe to say the biggest pro of purchasing a drink package is the convenience.
By purchasing a CHEERS! Beverage Package in advance, you are working beverages into your vacation budget and saving yourself the heartache of receiving a large bill at the end of your cruise. 
You can start your day with a specialty coffee from Java Blue, mosey into the Main Dining Room and sip on a Bloody Mary during breakfast, enjoy all the poolside cocktails you want, recharge with a soda, and end your night with a glass of champagne during dessert. After all, you're on vacation!
Unlike cruisers who pay for their beverages a la carte, you won't have to worry about tipping for each drink, either; when you purchase a drink package, all gratuities are prepaid!
2. You plan on drinking a considerable amount during your vacation
Image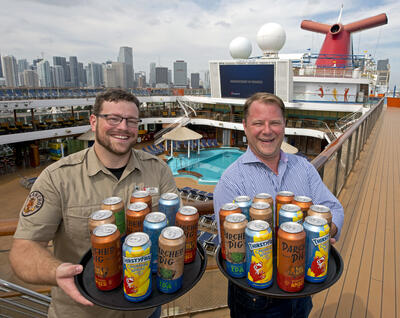 Depending on your drinking habits and drink of choice, you might not get a lot of value out of purchasing a CHEERS! package. If you're really trying to embody the "fun ship" atmosphere (you're on vacation and deserve it, right?), you can easily break even by purchasing:
6 spirits, cocktails, and/or glasses of wine per day valued at $10.50 or above 
10 beers valued at $6.50 or above 
This does not include any non-alcoholic beverages, including soda, mocktails, speciality coffee, and bottled water, which ranges from $1.50 for a bottle of water, $3.75 for a latte, and $6.50 for certain mocktails.
3. Ability to step outside of your comfort zone
Image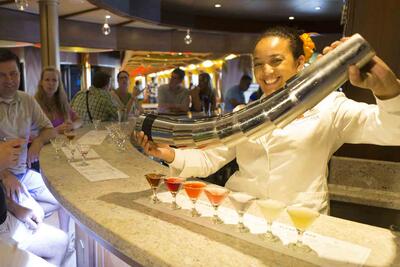 I get it, you love a good Moscow Mule, but why not try something new? 
With a CHEERS! Beverage Package, you'll be able to step outside of your comfort zone and try drinks that you might not even think about if you were paying for it a la carte. Order a cocktail unique to Carnival Cruise Line, or ask a bartender what their favorite drink to make is for a fun surprise.
If you don't like it, no big deal! At least you can say you tried something new while on vacation. 
On my last cruise, my friend discovered that she actually enjoys rum based drinks, which she avoided for the longest time after one poorly made cocktail, and I actually tried a few different beers. While I haven't found one that I like yet, a drink package enables me to order a beer without feeling guilty about ordering a drink that I know I probably won't like. 
4. You prefer higher quality alcoholic and non-alcoholic beverages
Image
Carnival's CHEERS! Package includes all drinks valued up to $20.00, so if you happen to have a refined palette, you will get your money's worth quickly. 
One serving of Blanton's Burton, for instance, will set you back $15.00, while a serving of Patrón Añejo will make $17.00 from your wallet disappear. You'd break even with only 4 drinks per day. 
You'll also get 25% off all bottles of wine. With this package, a $50 bottle of wine becomes a $37.50 bottle!
As mentioned earlier, this doesn't include any non-alcoholic beverages that you'll (hopefully) be consuming throughout the day as well. Do you prefer a strong espresso-based drink to get your day going, or do you want to grab a bottle of water to take with you for your day ashore? What about an energy drink in the afternoon to prepare for the fun night ahead? There are no limits to how many non-alcoholic drinks you may get!
5. You have a few days at sea and/or day at Half Moon Cay
Image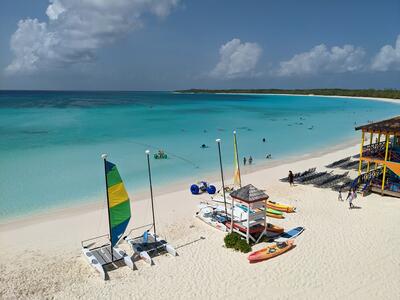 Unfortunately, you are unable to purchase a drink package for a select few days; it must be purchased for the entire duration of the sailing. 
Therefore, a drink package has more value when you spend the majority of your trip at sea and/or have a day at a private island! 
If your sailing includes a day at Half Moon Cay, don't fret! You'll be able to use your drink package to order a tropical beverage while digging your toes into the white sand Bahamian sand and admiring the crystal clear water. 
6. Every adult in your stateroom also wants a drink package
Image
Due to Carnival's rules and regulations, if one adult purchases a drink package, all adults over the age of 21 staying in the same stateroom must have it, too. This is done to prevent people from sharing packages. 
Before booking a cruise, it is important to discuss whether or not everyone in your stateroom is interested in investing in a drink package. Are you the only person who is looking to have a boozy vacation, or is everyone else looking for the same vibe? If the latter, purchase a Carnival CHEERS! Package in advance to minimize the hassle of everyone buying each drink a la carte! 
Should you get Carnival's CHEERS! Package?
Image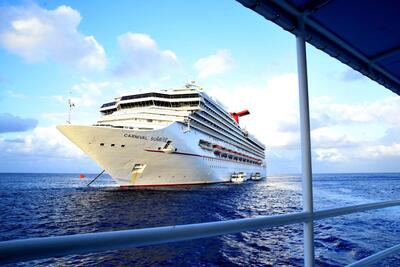 There are many factors that play a role in deciding whether to purchase a beverage package or not. For some, it is absolutely worth it, and it is a waste of money for others. It all comes down to your priorities. Do you value convenience over cost or vice versa? Will you be spending more time drinking off of the ship than on it?
Since answers will vary from cruise to cruise, it is smart to evaluate before each sailing. Don't assume that just because you had a drink package on your last cruise that it is the right decision for your upcoming one, too.
That being said, you can seldom go wrong if you know you want to indulge in more choices than the limited offerings that Carnival includes!