With only so many hours in each port of call, it is important that you figure out how to best spend your time so you're not left with any regrets. 
Will you feel as though you maximized your day if it's spent on an excursion where you are sitting for half of the time? What about if you paid for an overpriced beach transfer?
Some shore excursions are well worth your money and time, others aren't. 
Here are 12 shore excursions that you should skip on your next cruise.
Glass bottom boats
Image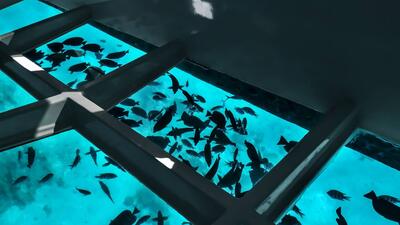 In 2019, I went on a glass bottom boat with my family in Grand Cayman. It was underwhelming, and the highlight of the trip was my younger cousin "driving" the boat. 
Rather than a glass bottom boat with a single section of cloudy, transparent panels, I would argue that a semi-submarine tour is better. That way, you are seated below the surface of the ocean and surrounded by windows. 
Plus, even if the windows are still a bit murky, you are not leaning over and competing with others for a view. 
Orlando theme parks
Image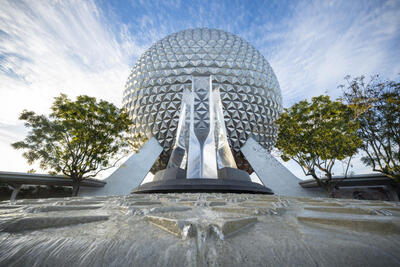 Port Canaveral is a popular cruise terminal with many itineraries beginning and ending here. Some ships, however, find themselves at Port Canaveral as a scheduled port of call, including most 7-night Bahamas cruises departing from Cape Liberty, New Jersey; New York, New York; and Baltimore, Maryland.
Even though the cruise terminal is only one hour away from Orlando, Florida -- meaning that it is only one hour from Walt Disney World, Universal Orlando, and Sea World -- you should skip all excursions to Orlando theme parks. 
Most cruise lines only provide transportation to the parks, so you will be responsible for purchasing the day pass. On top of paying $65+ per person for a shuttle, you can expect to spend at least another $100 per person on a one-day ticket. During peak season, you could end up paying $150+ on a one-day ticket to Disney's Magic Kingdom-- ouch!
After two hours of driving, you will only get roughly four to five hours inside of the park. With wait times, you may only end up getting or three or so rides, which is not worth $165+ per person. 
If you want to pair a trip to a theme park with a cruise vacation, consider sailing out of Port Canaveral and adding a pre- or post-cruise stay in Orlando. 
Read more: 11 common cruise shore excursion mistakes to avoid
Island sightseeing tours
Image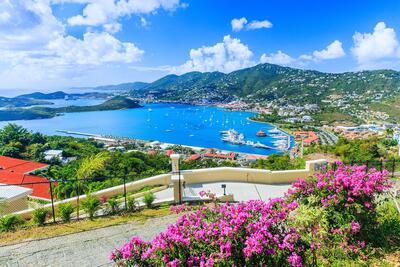 Island tours are great options for those with limited mobility or who want a brief overview of what the island has to offer. However, they are not the best way to make the most of your limited time at the port. 
Since these tours usually consist of multiple stops showcasing certain highlights, you will spend a lot of time driving from point to point. Plus, in order to fit everything in, you will have little time to explore each place. 
Last year in Curaçao, I went on Royal Caribbean's "Discover Curaçao" tour. We were loaded onto a large tour bus at the end of the pier and shuttled to the Curaçao Museum, Hato Caves, and Curaçao Liqueur Distillery. 
While our tour guide was fun and knowledgeable, we finished the excursion wishing that we had just chosen one highlight to visit. The Curaçao Liqueur Distillery, for instance, was incredibly crowded. We weren't able to hear our tour guide very well, and we certainly did not have the time to read about the history and process of making Blue Curaçao. 
You will not fully experience the island in a single tour, so you might as well focus on the one thing you really want to do and get the most out of it. 
Read more: 10 tips for getting the best cruise shore excursion values
Tours with long transit times
Image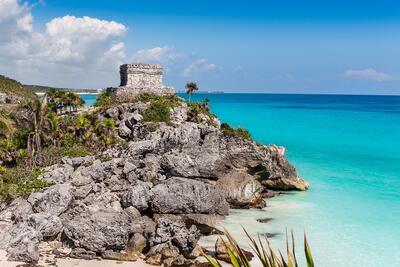 Any tour that spends so much time in transit is not going to be the most effective way to spend your time in port. 
On my upcoming Western Caribbean cruise, the ship has a scheduled stop stop in Cozumel, Mexico. Since I have been a few times before, I was hoping to do something that I have never done and was interested in a Tulum Mayan Ruins excursion. 
Upon reading the description, however, I learned that 3.5 hours of the tour would be spent in transit. While this still meant that we would have about 5 hours to explore the ruins and nearby beach, I didn't want to spend that much time traveling back and forth, especially for $105. 
Personally, visiting the ruins is something I would prefer to do on a land trip to Playa del Carmen where I could spend the morning at the ruins and late afternoon lounging on the beach. 
Beach getways 
Image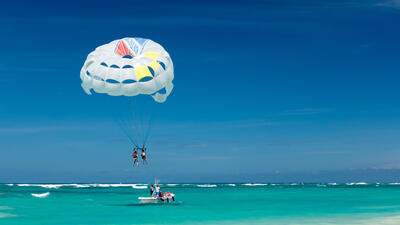 There's nothing greater than hanging out on a pristine white sand beach with a cocktail in hand. Rather than booking a tour through the cruise line, consider taking a cab from the cruise port directly to the beach. 
In many cases, a roundtrip cab will be no more than $50 for up to four people. By the time you calculate the cost of renting chairs and umbrellas, food, and drinks, you will find that you will spend far less if you plan a day to the beach on your own. Just remember to give yourself plenty of time to return to the ship!
Sometimes, you can take local transportation for even less. In Aruba, for instance, you can take a bus to Palm Beach for around $5 round trip per person.
Plus, if you would like to do any water sports or activities, they are often available nearby. In Aruba, my party and I -- a total of four people -- spent the morning on Palm Beach before we went on a third-party snorkeling tour. In total, we spent about $280 to enjoy the day at our leisure and weren't confined to a single activity. If we wanted to, we could have gone parasailing or rented jet skis on the beach, too! 
Museums 
Image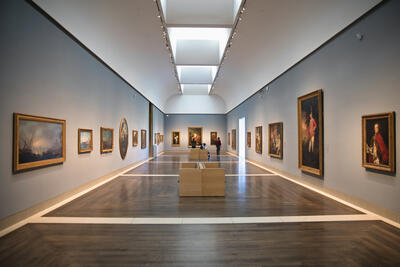 We've all seen the large tour groups in museums where half of the participants look exhausted and overloaded with information. 
Do yourself a favor and skip the cruise line's museum excursions, and grab a taxi and head to the museum on your own. You can decide how much time you'd like to spend in each exhibit and take breaks throughout your visit. 
For example, Carnival Cruise Line offers a tour of Pearl Harbor & the USS Missouri for $95 per adult. Expensive, right? Yep, especially considering Pearl Harbor does not charge an admission fee, and the cost to visit the USS Missouri is only $35 per adult. Once you factor in a round trip taxi fare of about $60, the total for two adults to visit both Pearl Harbor & the USS Missouri at their leisure is $130, or $60 less than Carnival's excursion. 
Segway tours
Image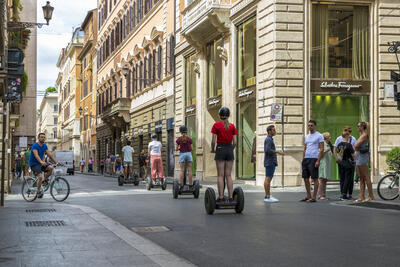 Segway tours are popular ways to navigate cities! Cruise lines know this, and they will charge a premium for these short tours. Often, they are not long enough to fill up your day in port, and you'll either end back up on the ship early or have to pay for a second excursion. For the same price as some segway tours, you could book an all day excursion. 
If you are determined to ride a segway on your cruise, you are better off renting it from a third-party, rather than rent the equipment directly through the cruise line. 
In Bermuda, for instance, Norwegian Cruise Line has a segway tour of the Royal Naval Dockyard that starts as $129.00 per adult. The kicker? It only lasts 1.5 hours. Some independent vendors offer the same tour for $40 less. In fact, you could rent a two-person electric scooter bike for $110 for an entire day from Smatt's Cycle Livery! 
Similarly, Carnival Cruise Line offers a 3.5 hour segway tour and beach experience for $105 per adult. 
Segway tours are fun, but there are better (and cheaper) ways to spend your day! 
Read more: Are cruise excursions worth it?
Open bar cruises
Image
I'll admit, I enjoy booze cruises, especially when they are paired with another activity (i.e., snorkeling or beach break). for about $55, I went snorkeling in Aruba before enjoying a 45-minute open bar on the way back to the pier. 
Families, however, might not enjoy the wilder atmosphere. When on the ship, it is easy to relocate to another venue if parents find the atmosphere to be inappropriate. On an open bar sailing, there's really nowhere else to go. People get rowdy pretty after a few rum punches! 
Before you book any kind of snorkeling or sailing adventure, read the fine print to see if it includes an open bar. You may or may not feel as though that's a good fit for you and your travel party. 
Excursions with airport transfers
Image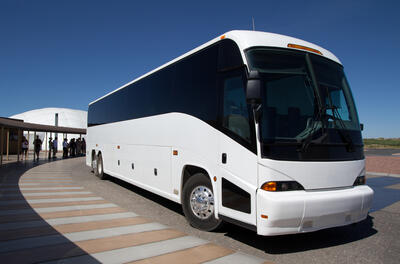 As a rule of thumb, you should typically avoid cruise line airport transfers, as they're overpriced and often less convenient than hailing a taxi or ride share service. 
If you have a late flight the day of disembarkation, a cruise line sponsored excursion that ends with airport drop off may seem inciting-- what else are you going to do for 5+ hours, right?
Image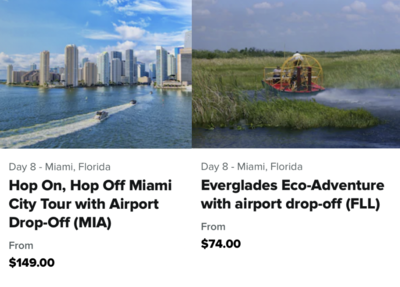 A popular alternative is to book a day pass for a nearby resort. For either the same price as the cruise line excursion or less, you can make yourself comfortable for an extended period of time and take advantage of the resort's amenities, whether that be the beach, pool, bar, or restaurants. Plus, the front desk will keep your luggage safe. 
The most important benefit is that you will not have to be shuttled around all day with a large group of people while you are dealing with post-vacation exhaustion. 
Pools close to the cruise ports
Image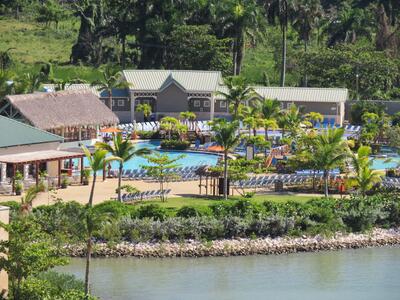 Some cruise ports have dedicated pools for cruise guests. Since these are available at no additional cost, they tend to be wildly popular. By early-afternoon, it is likely that you would be surrounded by other guests, especially if there are multiple ships in port. In other words, it won't be the relaxing, quiet poolside day that you are envisioning. 
Plus, the food tends to be overpriced and mediocre. 
If you do want to get off the ship and hangout by the pool, your best bet is to get off as early as possible and head back onboard to enjoy lunch. 
Most cruise ports, however, do not have a complimentary pool. There are only about four ports you can find them at:
Amber Cove, Dominican Republic 
Costa Maya, Mexico
Grand Turk, Turks and Caicos
Margaritaville in Falmouth, Jamaica
Swimming with mistreated captive animals 
Image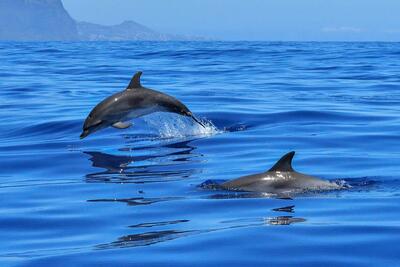 Who doesn't want to come back from vacation with the quintessential "I swam with dolphins in Mexico"? You might change your mind if you realized what your shore excursion dollars were funding, as these animals are often maltreated and overworked. 
There are, however, ethical ways to engage with wildlife on your cruise vacation. In Cabo San Lucas, for instance, you could go on a whale watching tour. If you are traveling to the Caribbean, where swimming with captive animals is much more prominent, you can hike in a rainforest, like El Yunque National Forest in Puerto Rico, or visit a wildlife reserve. 
It's good practice to verify the treatment and care of the animals before booking any shore excursion with captive animals!
Winging it
Image
Sure, there are some ports that you could have a great time in with little to no plan, especially if you are content with hanging out near the cruise terminal. At others, however, you could miss out on some awesome experiences if you failed to do any prior research. 
What if, for instance, you dock in Ketchikan, Alaska and aren't aware of the once-in-a-lifetime opportunity to take a flight seeing tour on a helicopter up to the Misty Fjord National Monument? 
While that's an extreme example, the same applies to even cruise line private islands; they aren't just "free" beaches! Did you know you take a ferry from Norwegian's Great Stirrup Cay and swim with wild pigs? 
The key is to know what each port offers before you get there, and with that knowledge, if you choose to spend the day on the ship or hanging out near the cruise terminal, that is okay! 
Read more: How to plan your own shore excursion