Why should you book an inside room on a cruise ship? Is it a great money-saving idea, or a mistake waiting to happen?
Inside cabins on cruise ships are regularly the lowest priced way to book a cruise, and it is a popular choice for a few good reasons.
Before you decide which cabin to book, check out these reasons to book an inside cabin on your next cruise.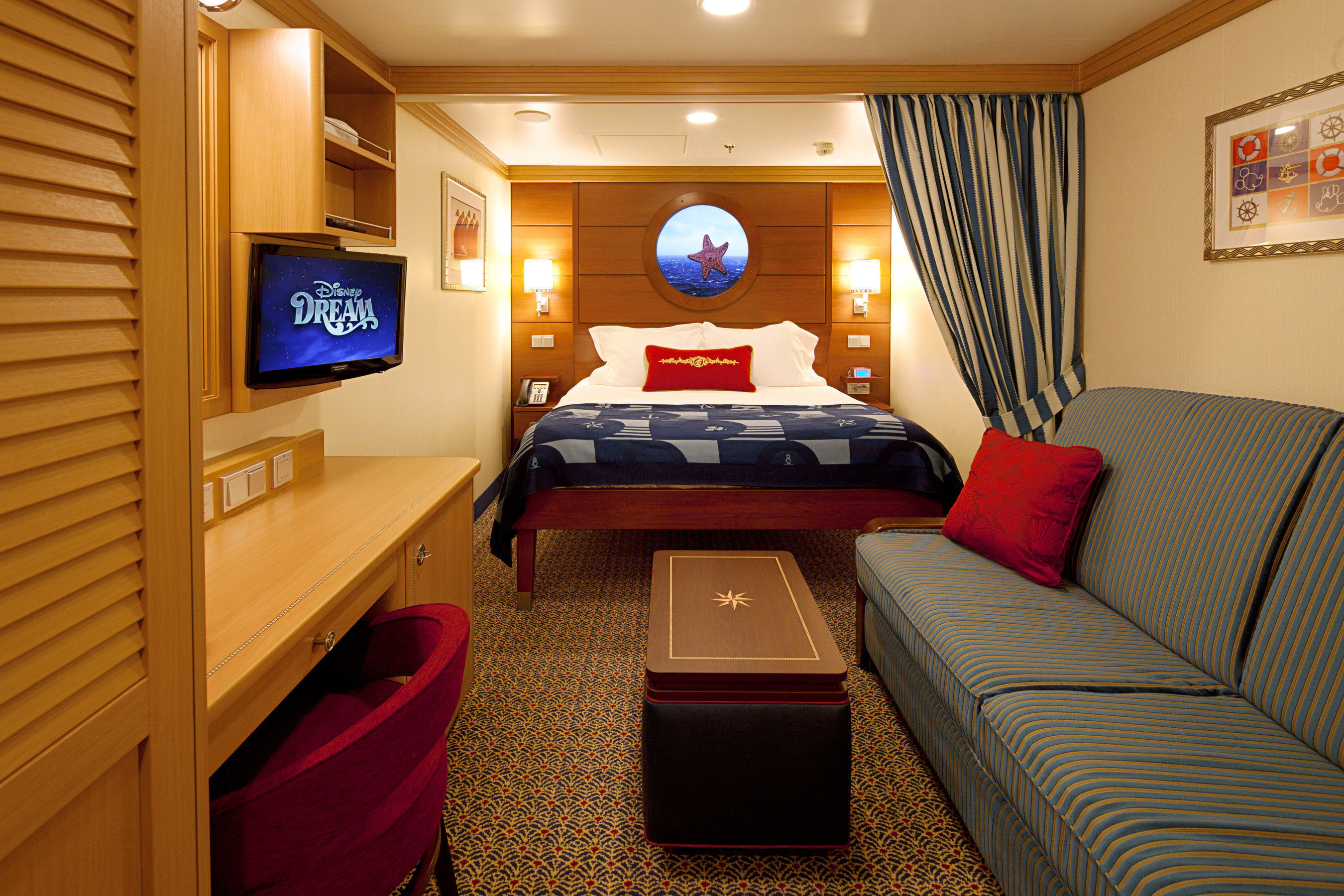 Lowest cost
Let's face it, the best reason to book an inside room is it probably the cheapest option to book.
Inside cabins have a lot of good reasons to book them, but the price is usually what attracts most people to this choice.  Compared to other stateroom categories, booking an inside stateroom may save you hundreds or thousands of dollars.
The money you save by booking an inside cabin means more money to spend on other aspect of the vacation, or perhaps money to spend on another cruise!
We all have limits on our vacation budgets, and booking an inside room is one of the best ways to keep a cruise vacation affordable.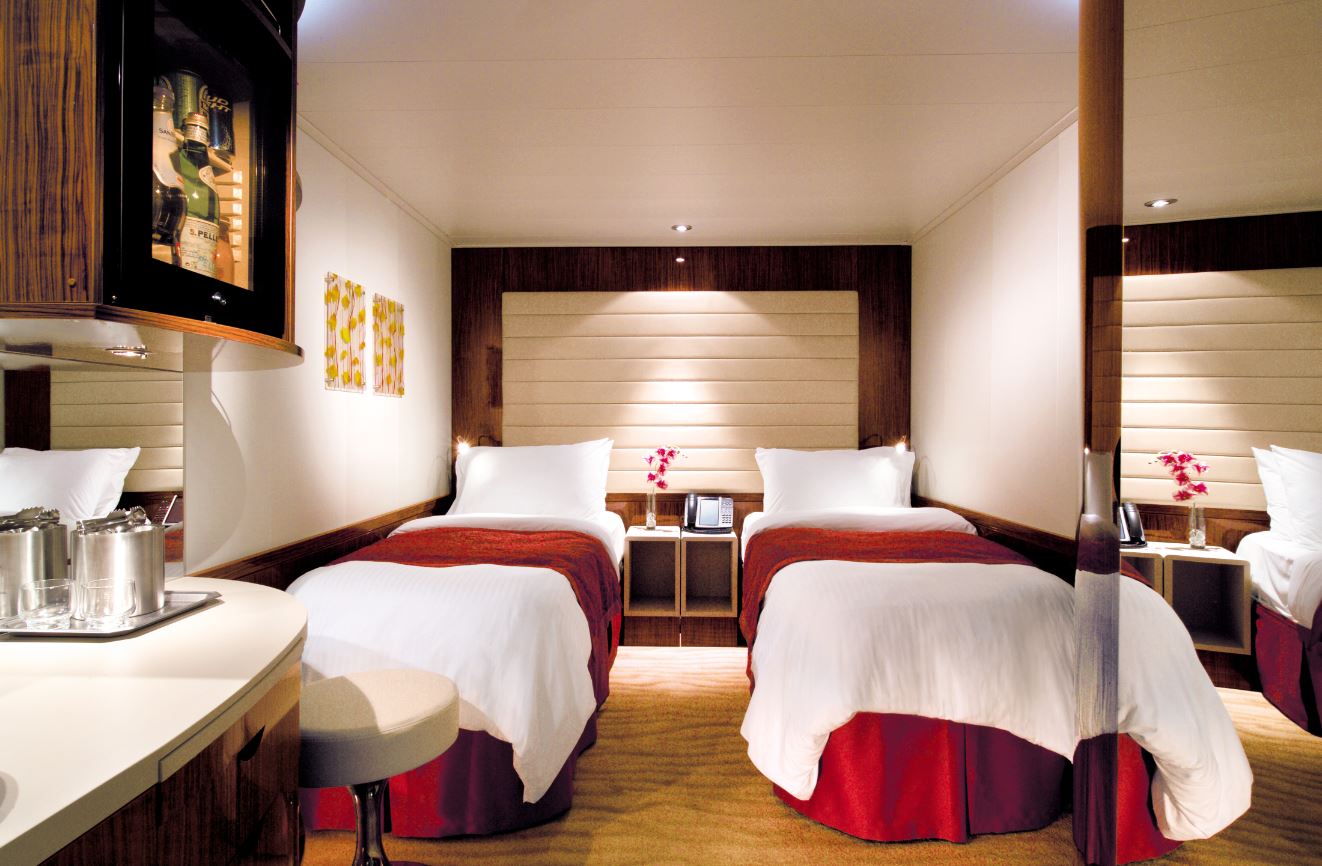 Great for sleeping
If you are someone that gets woken up by daylight starting to creep into the room each morning, an inside cabin is the perfect choice for you.
Since there is no window or balcony to let natural light in, it means you can turn off the lights in the room and enjoy some seriously dark (and ideal) sleeping conditions).
Be sure to pack an alarm clock (or set one on your phone) because it will be impossible to tell if it is morning or not.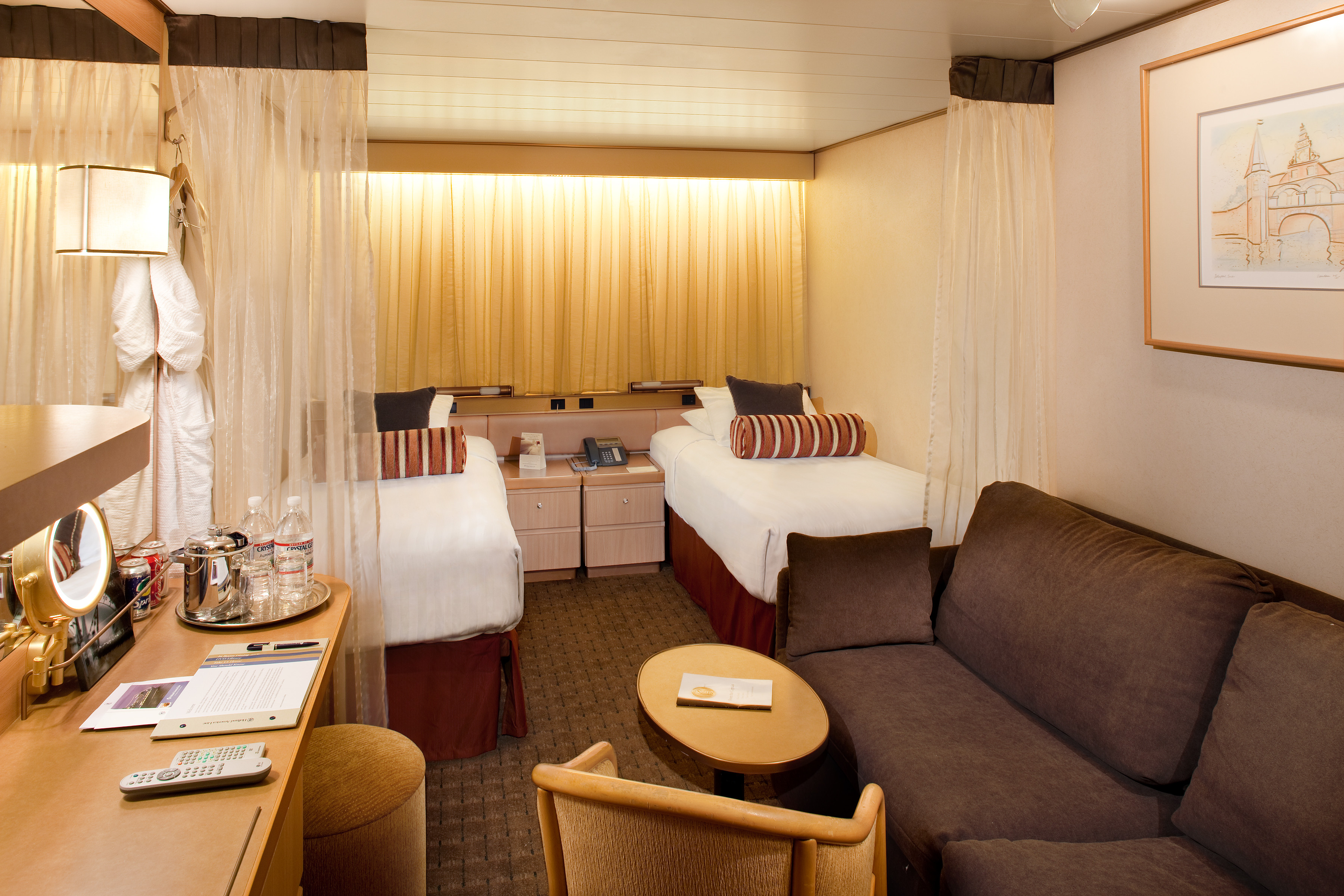 Inside cabins does not mean minuscule
Don't assume just because you booked an inside stateroom that it means you have booked a glorified closet.
In many cases, inside room sizes have grown over the years, and there is enough space to be comfortable.
An inside cabin is far from palatial, or even the largest room on the ship, but it offers enough space.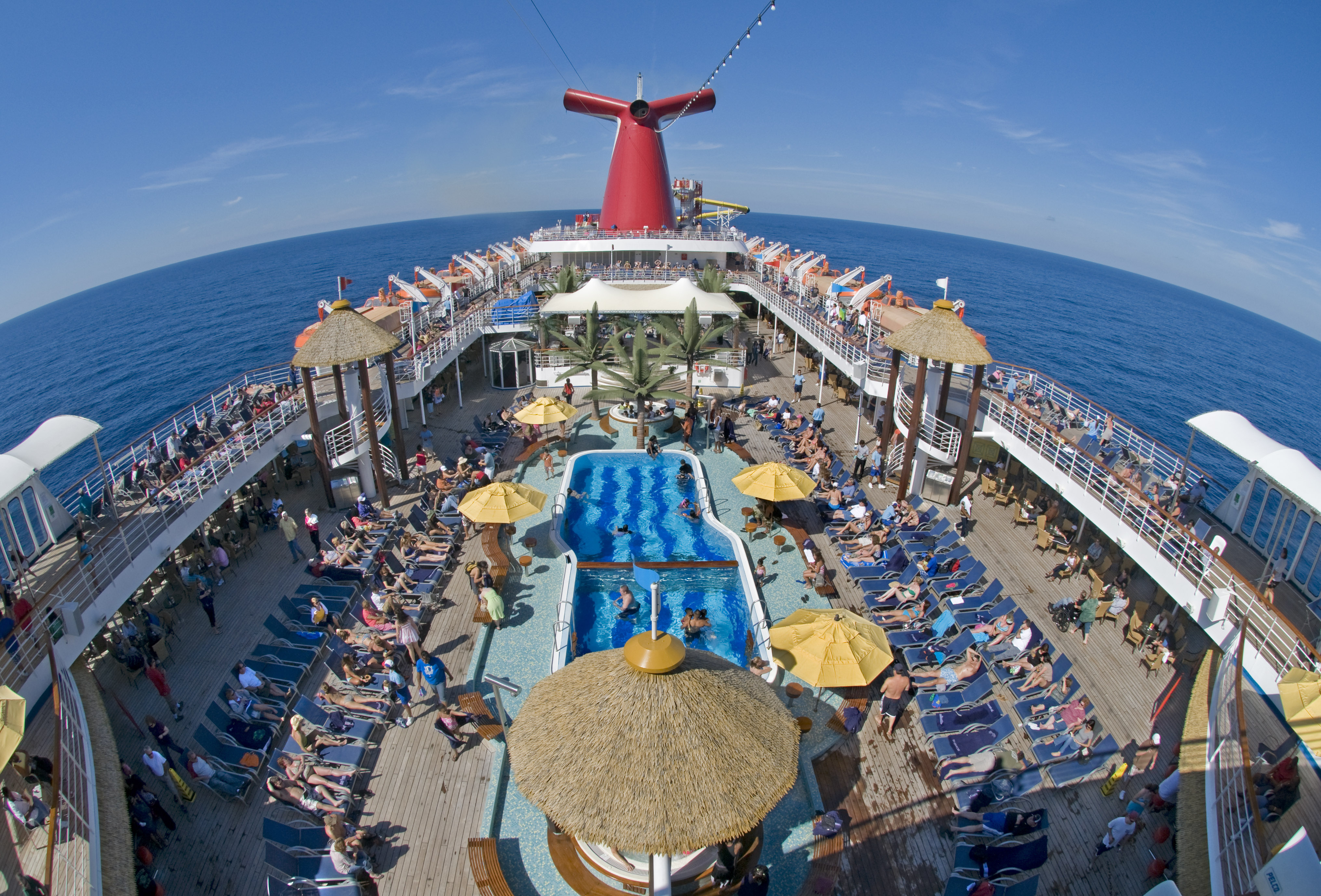 You won't spend that much time in your cabin
Let's face it, when on a cruise you spend very little time in your room anyway.
There is so much going on onboard, and you will be hanging at the pool, or at an activity, or exploring on land.  Essentially, any room you book is arguably just a place to sleep, shower, and get dressed.
If you are going to be busy doing so many other fun things and lounging around the ship, why spend extra for a larger (and more expensive) room if you aren't going to be spending a lot of time there?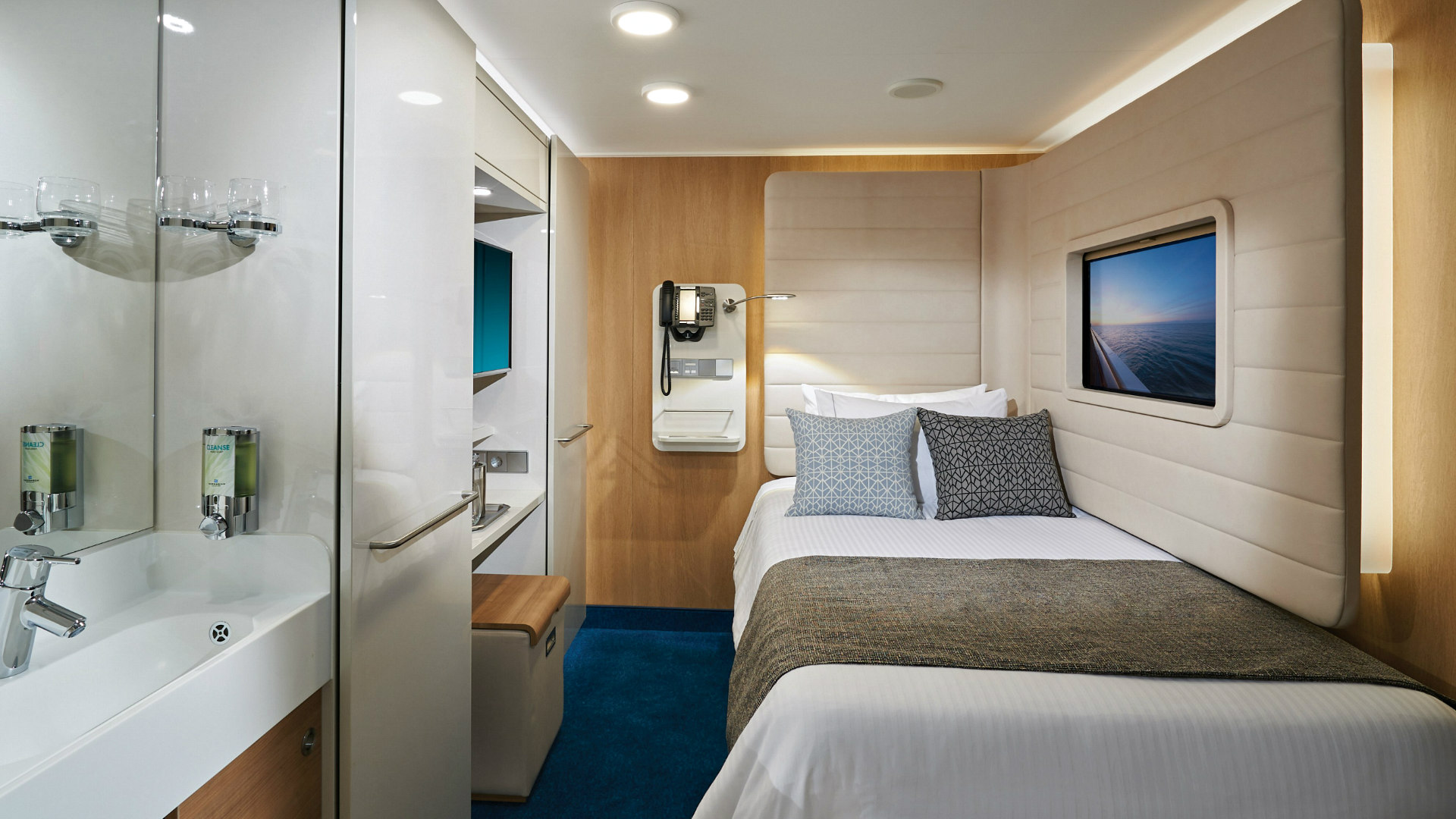 You're cruising solo
Another good reason to book an inside room is if you are going on a cruise by yourself.
While an inside room might seem like a tight squeeze for a family (and even some couples), it has ample space for someone going on a cruise alone.
Not only will it save you money, but inside rooms will feel big if it is just you.
If you are cruising solo, be sure to look for special cabins designed for people that cruise alone. These solo rooms (often called studio cabins) are few and far between, but do exist on many cruise lines and are perfectly suited for the solo traveler. 
Inside cabin frequently asked questions
Are inside cabins claustrophobic?
Image
While not as spacious as other cruise ship cabin categories, inside cabins aren't miniscule either.
Depending on the ship, the exact size will vary but inside cabins tend to offer just enough space, as opposed to lots of extra space.
Also remember that most people that book inside cabins tend to spend little time there, and instead are out and about enjoying the rest of the ship.
Do inside cabins have windows?
Image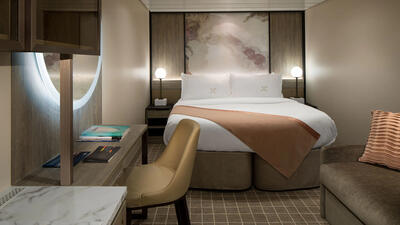 Most inside cabins do not have a window. Windows are a standard feature if you move up to oceanview cabins.
The typical inside cabin has no windows or views of the outside. This means no natural light or air flow.
The advantage of having no natural light is it makes for excellent sleeping conditions!
Can 4 people fit in an inside cabin?
Image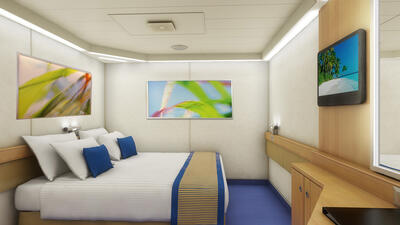 Yes, some inside cabins can sleep up to 4 guests.
In this configuration, almost always there are two regular beds in the room (which can be separated or split apart) along with two pullman beds, which are beds that fold down or come down from the ceiling.
Sofa beds can also be used to accommodate more than 2 guests in an inside room.