Cruise cabins pack a lot into a small space, but sometimes they fall short of meeting all your needs. Keeping your cruise room organized can especially be a challenge. That's when you need to get creative and employ a few smart cruise cabin hacks.
Our top tips focus on items you can bring from home to improve your cabin's functionality, as well as some savvy strategies for making use of what's already in your stateroom. Say goodbye to cluttered desks and cabin floors, pitch-dark rooms, and fights over limited outlets and bathroom shelves – and hello to the most tricked-out, space-maximized standard cabin onboard.
Try our top 10 cruise cabin hacks to make your stateroom more livable on your next sailing.
1. Use magnets for cruise cabin organization and décor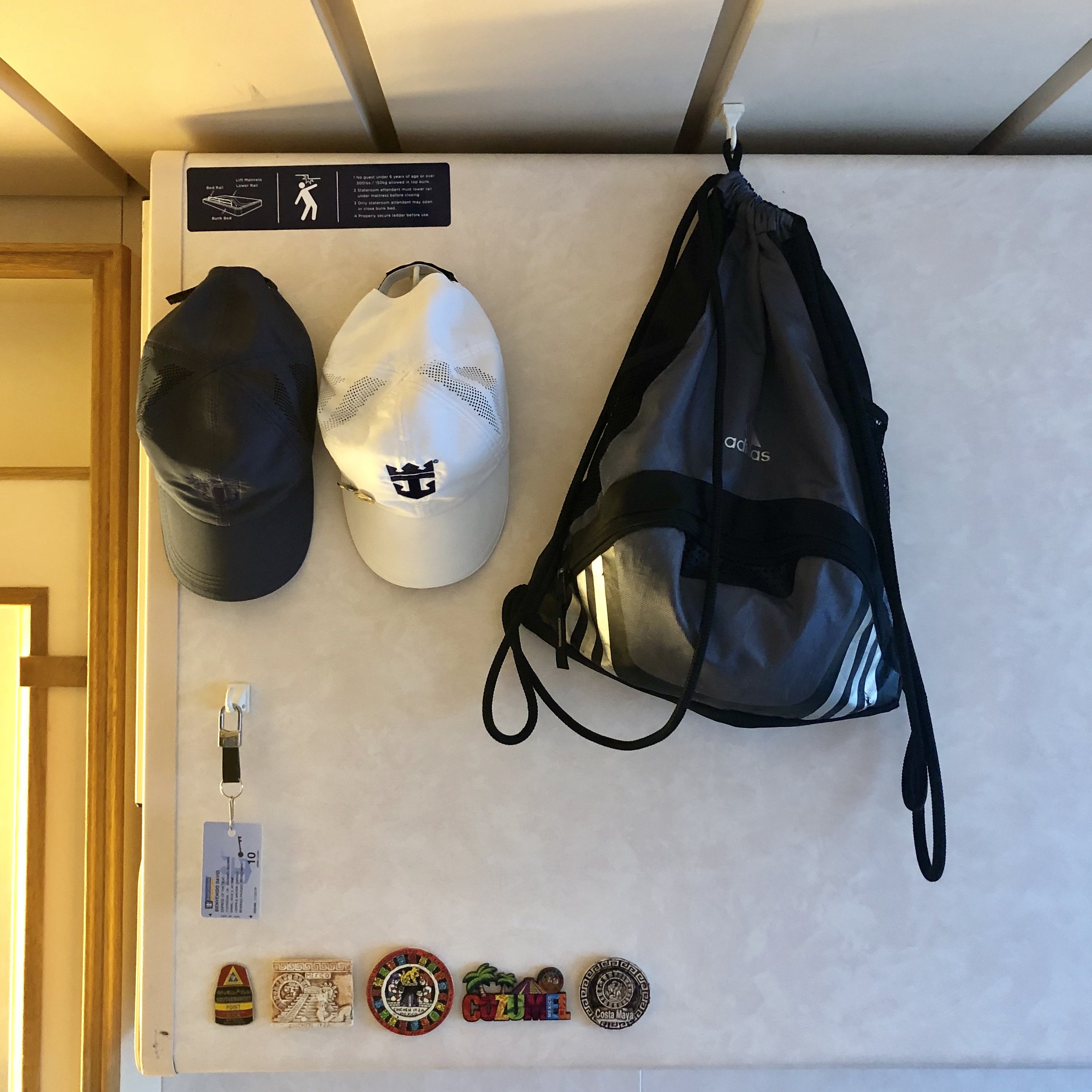 One cruise cabin fun fact that never ceases to amaze first-timers is that cabin walls are magnetic. Slap that souvenir fridge magnet on the wall of your stateroom, and it will stick. 
Our favorite cruise cabin hack is to pack a variety of magnets to take the clutter off the desk and couch by tacking papers neatly onto the walls. Bring clip magnets to hold papers – your steakhouse dinner reservation, the daily newsletter, your shore excursion tickets – so you can find them more easily.
Pack strong hooks to create hanging spots for hats, jackets, lanyards, and face masks. (We've even heard of people using hook magnets and a shower curtain to create a makeshift room divider – useful for kids napping in one half the room.)
You can also use magnets for décor to spiff up your at-sea digs. Arrange destination-themed magnets above your bed or use them to secure "happy birthday" signs. Create magnetic poetry on your cabin door or let the kids make fun scenes on the cabin walls while you get dressed for dinner.
2. Find the hidden outlets or create a charging station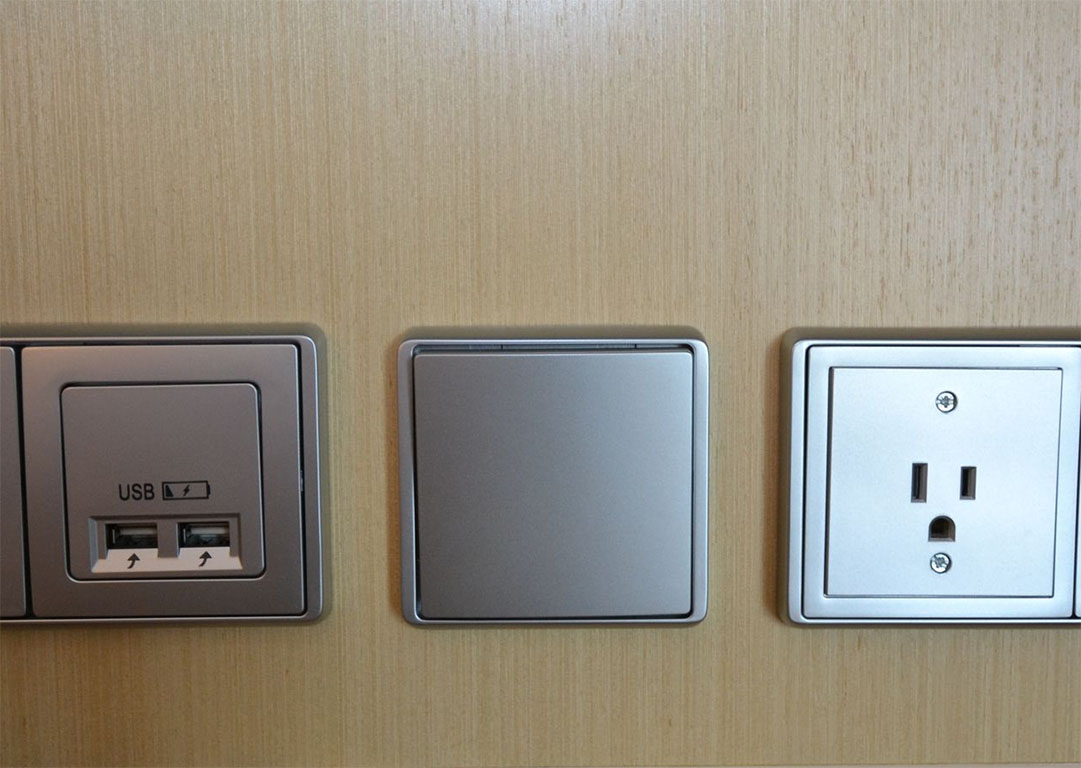 Older cruise ship cabins offer only a couple of wall outlets by the desk area. The charging options are woefully lacking for today's cruiser who travels with a cellphone, laptop, digital camera, e-reader, and other devices that need their batteries charged. Expand your options by packing an outlet extender (but not one with a surge protector – that's a cruise ship no-no); look for ones with USB ports as well as 110V outlets.
Or, bring a travel adapter to make use of the European wall outlet, as well as the American one. Make sure your device can handle the additional voltage or bring a converter.
On new and old ships, make sure you know where all the outlets are – not just the obvious ones. For example, some Royal Caribbean ships have a USB outlet hidden on the bedside phone. Sometimes there's an extra outlet behind the cabin's TV. On a Regent Seven Seas cruise ship, there was an outlet on the wall underneath the bedside table. If you can't find the outlets, ask your room steward to show you where they're located.
3. Keep the lights on with your library card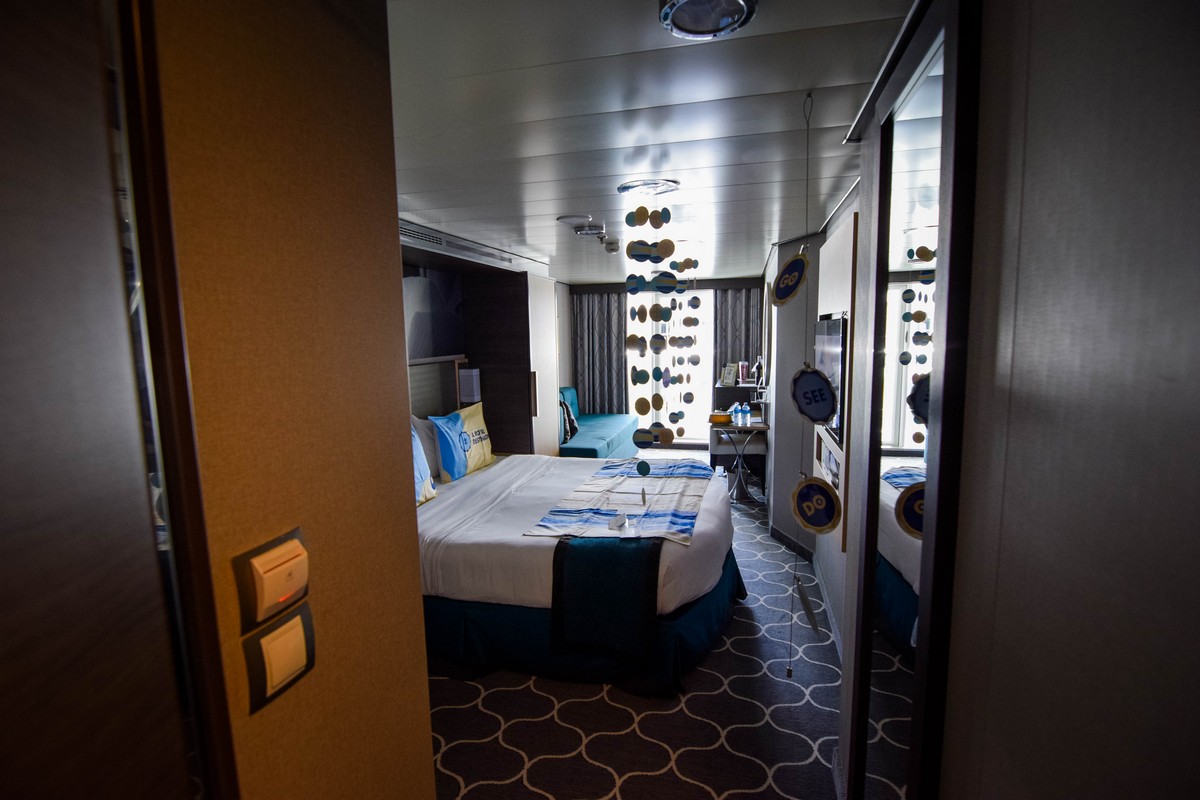 Newer ships have light switches that require your cruise card to be inserted in a slot before the power and lights come on in your room. While we applaud these ships' environmental focus, we acknowledge that it's annoying to leave one card by the door. Hack the system by leaving a different card in the slot. Your library card, business card, and supermarket loyalty card will all do the trick.
With this cruise hack, you will never go crazy hunting for your cruise card only to find it in the light switch, or have to trade cards when your cabinmate needs to leave for her spa appointment but you're happily reading on the balcony. It also means you can leave your devices charging while you're out of the cabin – but please do remember to turn off the lights before you go.
4. Bring your own bathtub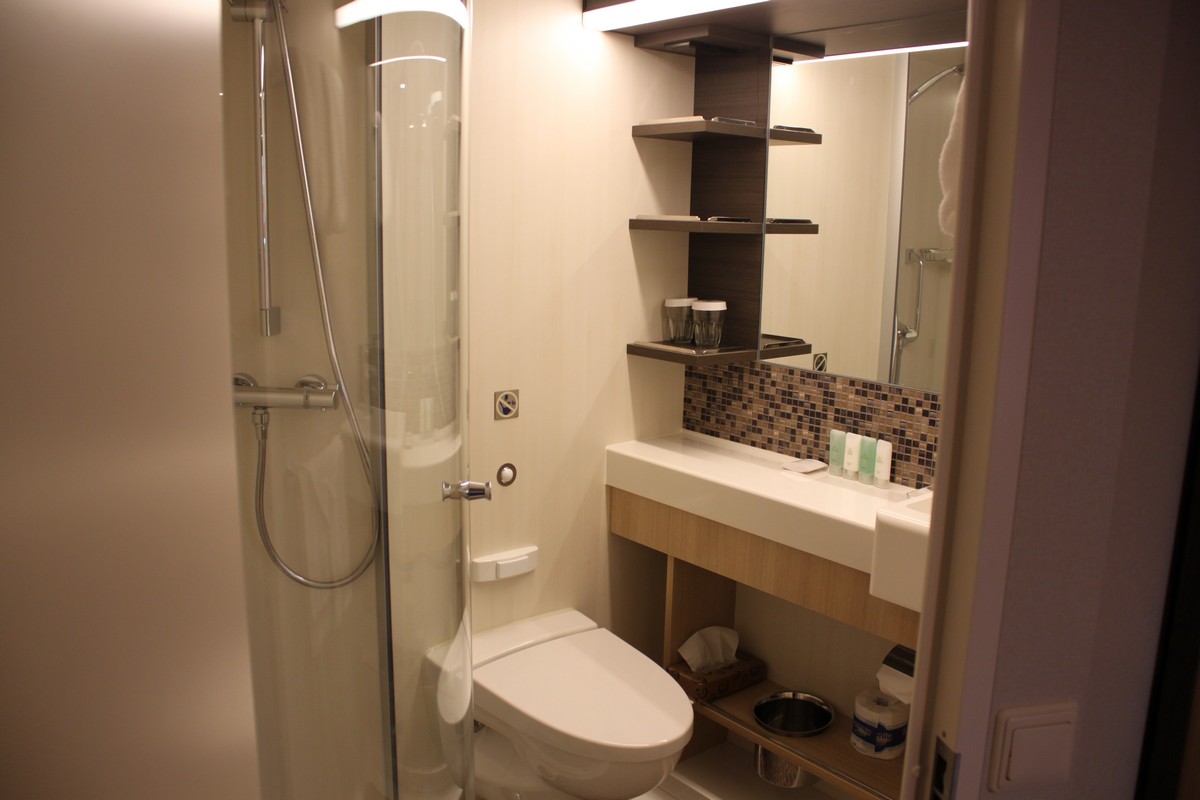 Most cruise ship cabins feature showers not bathtubs, yet many small children vastly prefer a bathtub to a shower. What's a cruise parent to do? Follow this top cruise cabin tip and bring your own tub.
That is, pack a small inflatable kiddie pool and blow it up when you arrive. Voila – instant bathtub! You'll be able to keep your toddler clean and give her a place to splash on hot days since kids in diapers are not allowed in cruise ship pools.
5. Pack your own lights to set the mood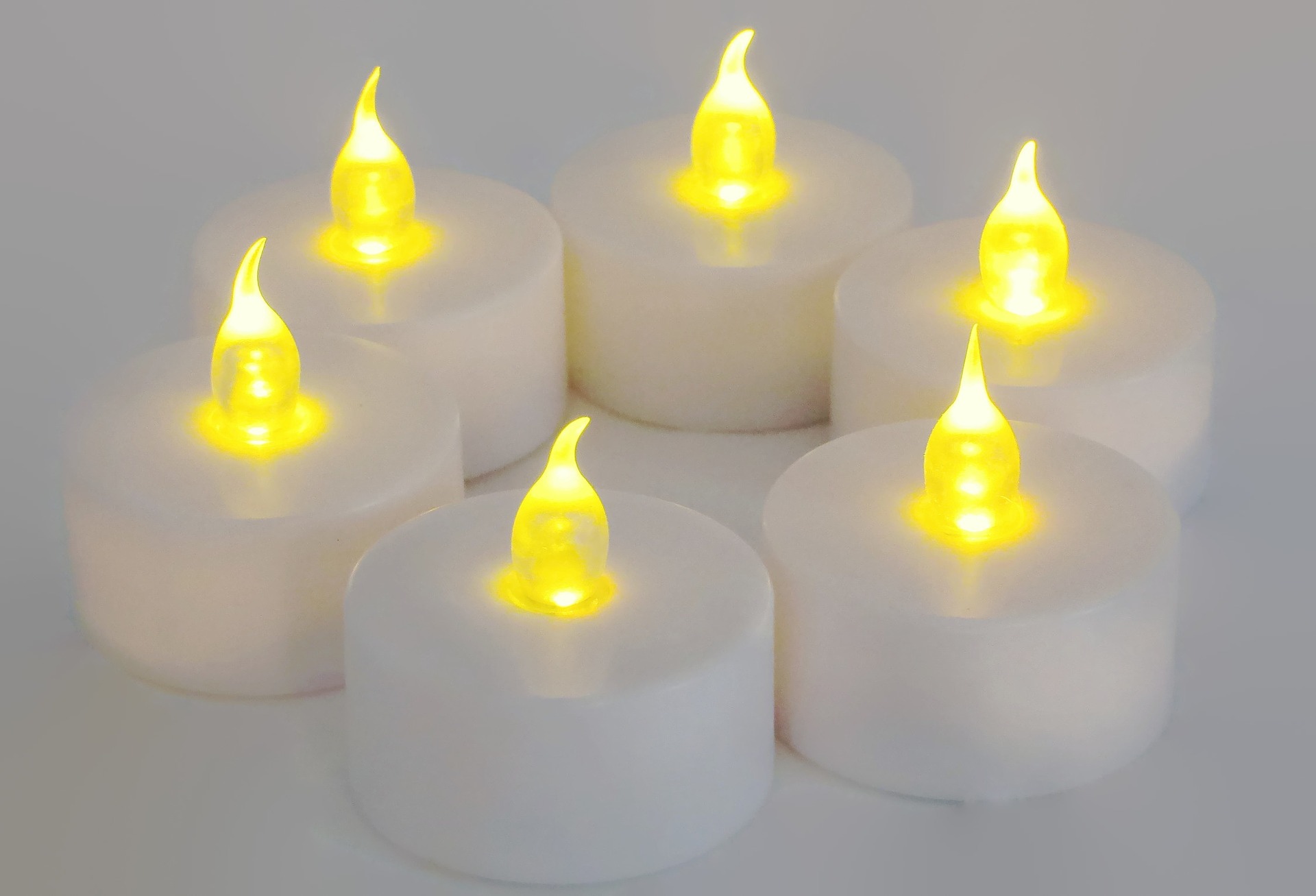 Candles are a no-go on cruise ships, but if you want to create a more romantic vibe in your cabin, or simply put a little bit of light in the cabin at night, we have a cruise cabin hack for you. Tuck some battery-operated tea lights or flameless candles into your suitcase and arrange them around your cabin. They're light and small, and they flicker nicely without setting off the smoke detector.
Battery-operated lights can also serve as nightlights for kids who don't like to sleep in the dark or adults who need a little light to see their way to the bathroom at night. You can bring a plug-in nightlight, too, but it's less ideal. With so few outlets in your cabin, the nightlight might not be in a helpful location – and you'll have to choose between creating light and charging your phone at night.
6. Create a virtual window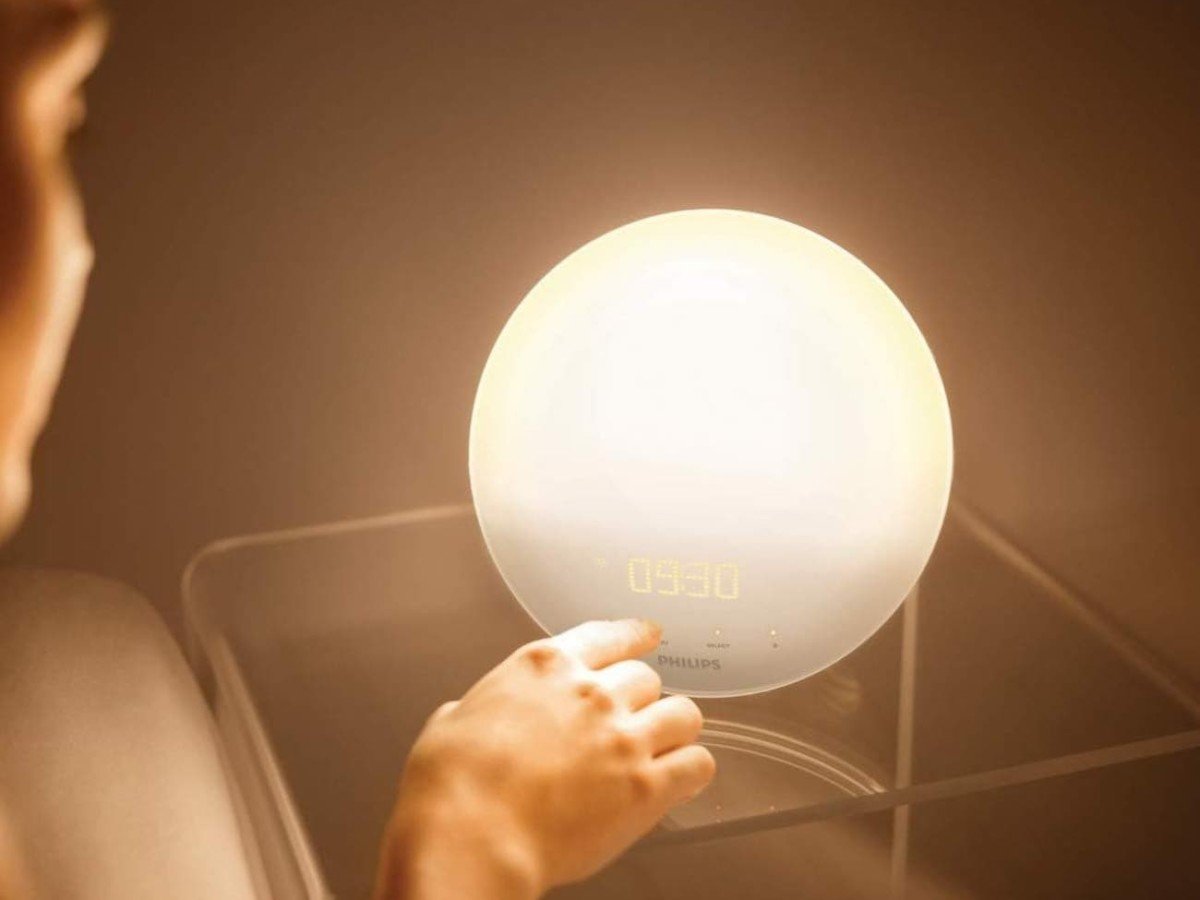 Speaking of light...Cruisers booked into windowless inside cabins suffer from a lack of natural light. It's hard to wake up at the right time in a room that's always pitch dark. Two cruise hacks give you a choice of how to solve this problem.
The cheap and easy option is to turn your in-cabin television to the bow cam channel (which broadcasts the view from the front of the ship 24/7) and turn the sound off. Use the TV screen as a window to determine whether it's morning or not. This tip's best for travelers who don't mind falling asleep with a TV on. 
The alternative cabin hack is to pack a sunrise alarm clock, with a light that gradually comes on in the half hour leading up to your pre-set wakeup time, simulating a sunrise. It will wake you up more gently than the loud ringing of your cellphone alarm or wakeup call.
7. Upgrade your bathroom with supplies from home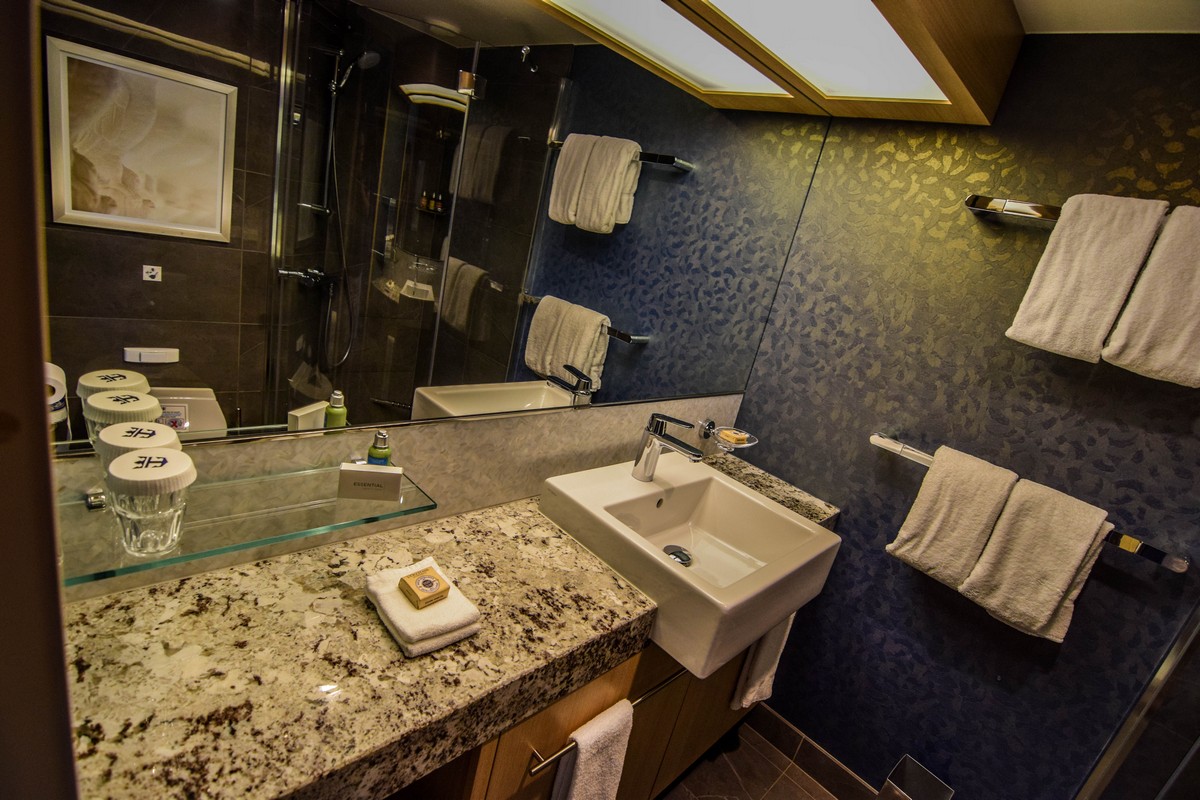 Standard cruise bathrooms come with minimal amenities, but a few supplies from home can customize the loo to your preference. For example, if you're not a fan of the ship-provided bar soap, pack liquid hand soap to place in the bathroom for hand washing. Or, bring your own air freshener or bathroom spray to keep your ensuite smelling sweet.
Many cruise fans swear by bringing a clear, plastic over-the-door shoe bag to store extra toiletries, but they're banned on some cruise lines for scraping the door. If you're fighting your family for possession of the tiny glass storage shelves in your cabin bathroom, solve the problem with expandable travel toiletry bags you can hang from the hooks on the back of the door.
If you're tired of knocking toiletries off the teeny shelf in the shower, a suction cup shower caddy can add shampoo and soap storage, if you can get them to stick. Some ladies even bring suction-on footrests for shaving. Hate the clingy shower curtains still found on some older ships? Use magnetic shower curtain weights or binder clips to keep the fabric down and off your legs. 
8. Get creative to maximize storage space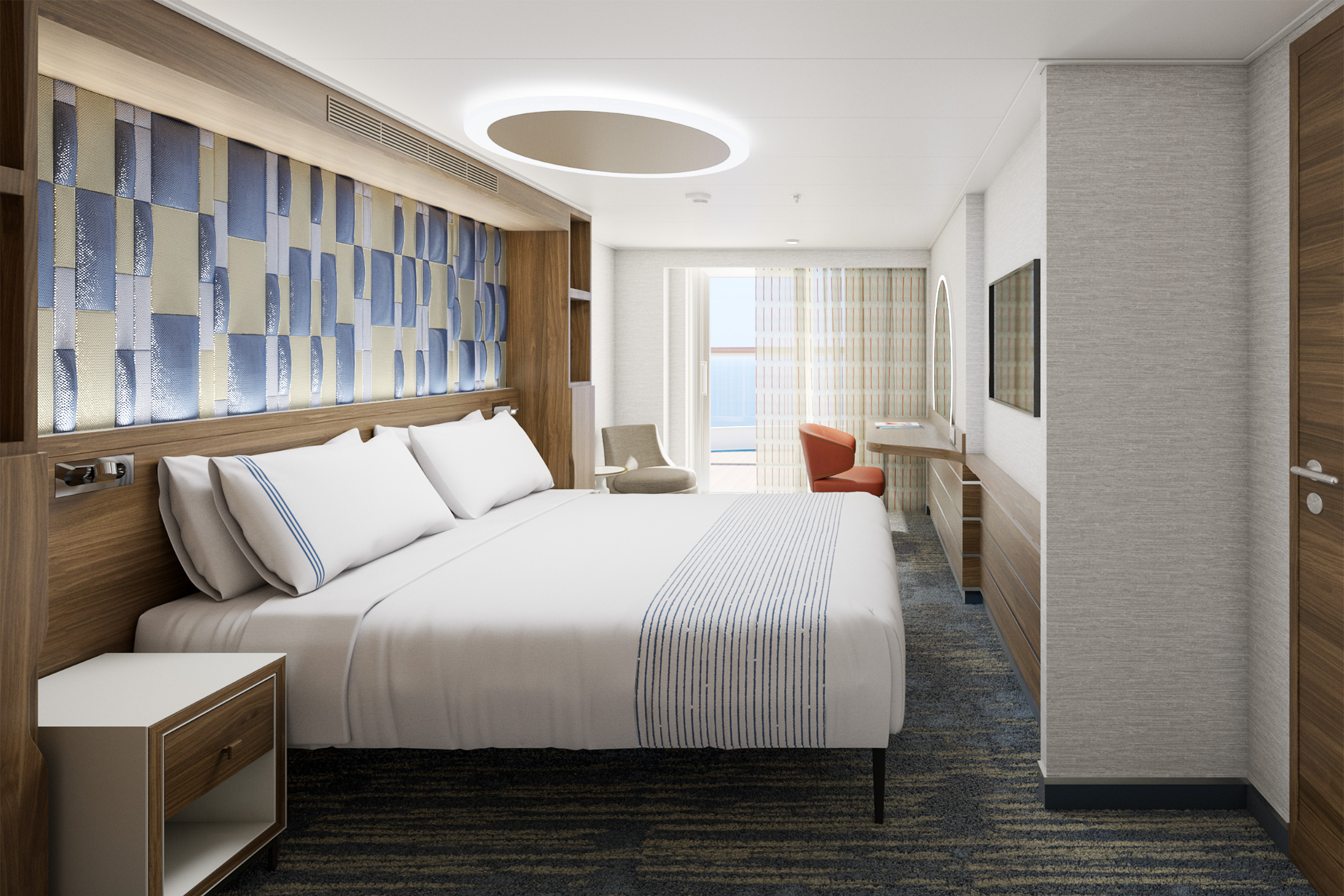 Every cruise ship cabin comes with a closet and some shelves or drawers, but there's often more storage space than you think. Our first cruise cabin organization tip is to ask your room steward to point out any hidden storage options. Is there space inside the ottoman, or pull-down shelves in the closet? You might be surprised to find secret storage in your room.
Don't hesitate to ask your steward to remove unnecessary cabin amenities to clear out shelves and drawers. Ask him to remove the ice bucket, wine glasses, promotional books, and other items you do not intend to use during your stay onboard; it might gain you a free shelf or drawer. If your cabin comes with a stocked mini-fridge, ask him to empty it, so you can fill it with cartons of milk for the kids or the soda you brought from home.
And don't forget to look under your bed! Not only is this the ideal place to stow your luggage, but you can create additional drawer space by leaving your suitcase open and pulling it out to grab a few items and then pushing it back under the bed until you need it again.
9. Trick out your closet with packable shelves and hampers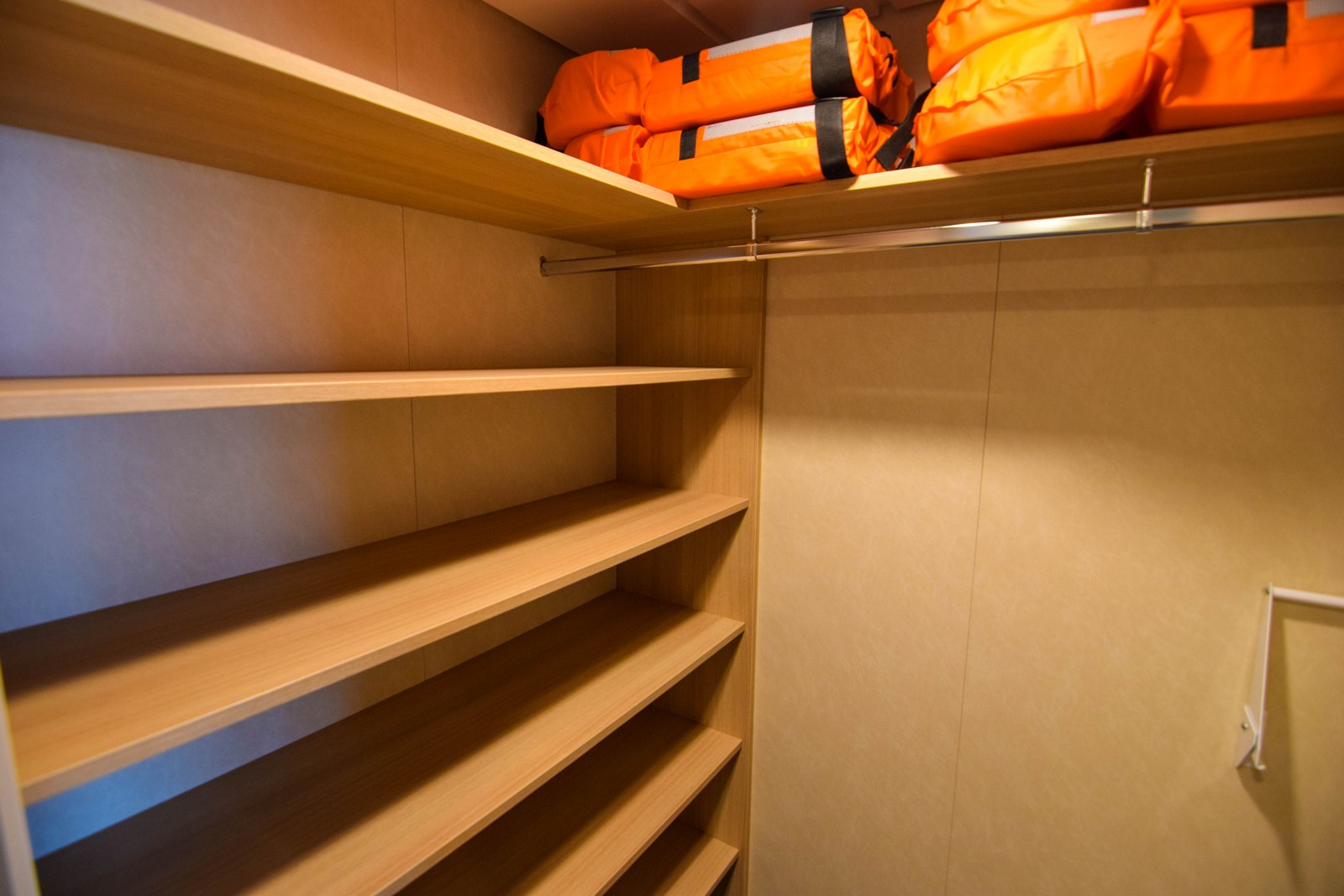 Cruise closets can be a disappointment. We've experienced closets that only had hanging space, causing us to unpack underwear into the desk drawers, or had only a few large shelves, so our bathing suits, shorts, and T-shirts ended up in a big jumble. And where's your dirty laundry supposed to go?
Savvy travelers solve this problem with a few key cruise cabin hacks. Bring a hanging closet organizer that lies flat to fit into your suitcase but then folds out to hang in your closet, creating extra shelf space (often with pockets for small items on the sides). Pick up a cheap laundry bag or pop-up hamper to keep dirty clothes off the floor and make your clothing easier to sort for shipboard laundry or to pack in your suitcase on the way home.
10. Use the walls for messages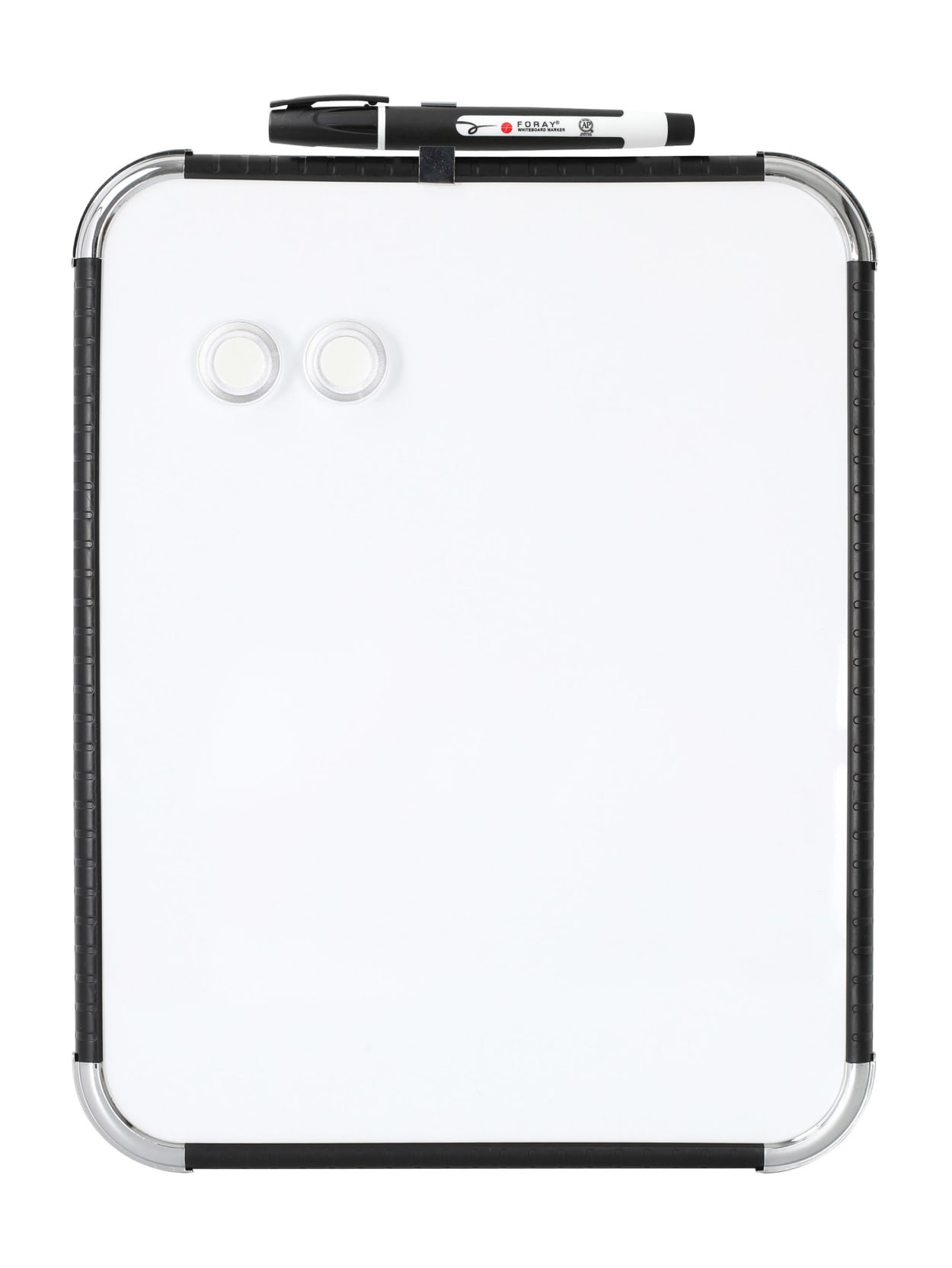 Yup, we all struggle with turning our cellphones off once onboard a cruise. How do we communicate with our travel companions if we can't text onboard? You gotta ditch the technology and go old school (or hope your cruise line app has a texting option).
Post-it notes stuck to the cabin mirror is a great way to leave messages about your whereabouts. Magnetic whiteboards will also do the trick. Just know that if you leave them on the outside of your door, in the hallway, mischievous shipmates might add their own messages...or alter yours!
Not sure which cruise room you want to book? Learn more about how to choose a cruise ship cabin.