Congratulations on booking your very first cruise! Whether your sailing is two months from now or over a year away, we're sure that you are already beaming with excitement!
Now that the official countdown has begun, you are probably wondering what needs to be done before you leave for your trip. You do not want to get to the terminal unprepared! 
There are some universal things you should do to get ready for any cruise, no matter if you are escaping to the tropics or embarking on a once-in-a-lifetime Alaskan or Europe sailing.
Here are the things you need to do in order to best prepare for your first cruise.
Read more: What to know before booking a cruise
Collect all of your travel documents
Image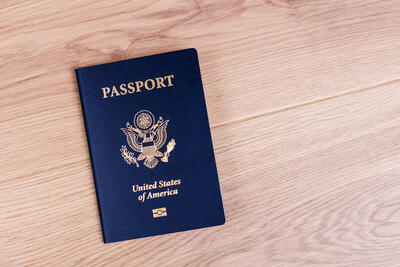 You will need to ensure that you can account for all of your important travel documents! This means locating your passport or original birth certificate and government-issued photo ID, cruise boarding documents and luggage tags, and (if applicable) flight information. 
If you traveling with a passport, make sure that it is valid at least six months after the date your cruise is scheduled to return. If, for instance, your cruise will return on June 17, 2023, your passport must be valid until at least December 17, 2023. 
Read more: Can you go on a curise without a passport?
Exchange US dollars for the local currency
Image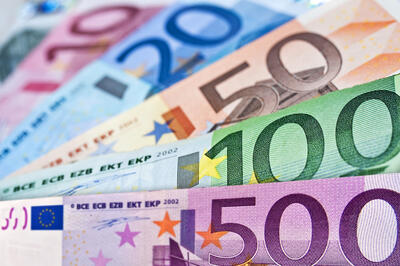 While you can exchange currency at most international airports, it is more costly than if you were to do so at your financial institution prior to leaving. 
If you are cruising to Alaska or the Caribbean, US dollars will suffice. Just make sure that you get enough cash from the ATM! 
Exchanging currency is more of a higher importance if you are taking a cruise to Europe, Asia, South America, etc., where the US dollar is not widely accepted. 
You can, of course, use your credit card on land, but you do not want to be hit with the expensive foreign transaction fee. It is worth looking into the fine print of your credit card(s) to see if your bank charges this fee. 
... or get cash
Image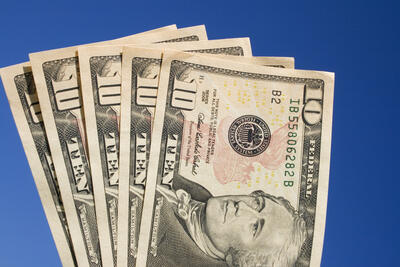 Even if you are traveling where US dollars are widely accepted, you will want to make sure that you have cash to spend in port. 
Depending on what you plan to do, you might need cash for taxis, restaurants and cafes, museums, beach chair and umbrella rentals, and souvenirs. 
We recommended around $100-$200 per port. This, of course, will vary depending on how many people are in your travel party and whether or not you book shore excursions ahead of time. 
Additionally, you will want cash if you plan on gambling in the casino. While you can sometimes charge casino purchases to your onboard account, you will usually need cash if you plan on playing any table games. 
Spend time researching your cruise ship and itinerary 
Image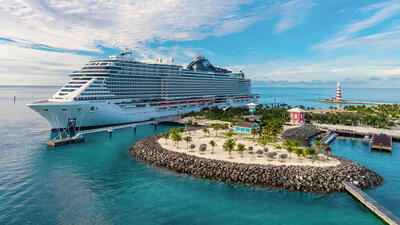 The key to planning a perfect vacation is to spend time researching helpful tips for your specific cruise ship, as well as what there is to do in each port of call. 
You may find out about a "secret" deck or area of the ship, such as the aft chairs on the running track or Solarium bridge wings on Royal Caribbean's Oasis Class ships, prior to starting your vacation.
You only have so much time onboard, so knowing about the "hidden" features and amenities ahead of time will help you make the most of your cruise. 
Plus, with a limited amount of time in each port, you will want to figure out the best way to maximize your time ashore. It is best to have a plan for the day before you dock, whether that be hanging out close by to the pier or going on a third party excursion. 
Read more: 11 common cruise shore excursion mistakes to avoid
Make sure your flight arrives the day before the ship leaves
Image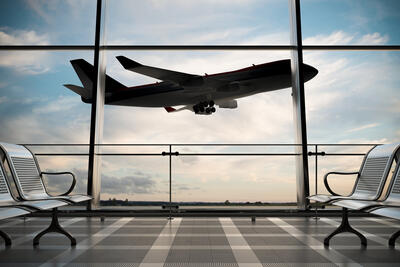 If your travel plans involve flights, it is important that you book your flights for the day before the ship departs. There is too much that can go wrong is you risk it and try to fly in the same day, and the ship will not wait for you. 
You might not want to take the extra day of vacation or pay for a hotel, but it is better than losing out on your entire cruise! Play it safe and arrive the day before. You will thank yourself when you wake up minutes from terminal!
Even if you are driving, you should allow yourself ample time to get to the port. You never know when there will be a significant traffic delay. A drive that usually takes a couple hours can double or even triple in the blink of an eye!
Read more: The 13 best cruise tips the pros use all the time
Pack appropriately 
Image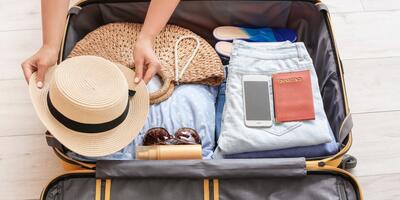 How to pack for an Alaskan, Caribbean, and European cruise will vary.
For an Alaskan cruise, you will l want to focus more on packing different layers that you can adjust as the temperature fluctuates throughout the day. In the Caribbean, however, you will put more of an emphasis on beachwear. 
The evening dress code will differ between cruise lines and onboard venues. Overall, cruises tend to be less formal than they used to be. That being said, that does not mean that you can't dress up more if you want to! Nothing is stopping you from wearing an evening down and suit and tie on formal night.
Of course, you can dress more casually if you would like. A mix of nicer pants and jeans, polos/collard shirts, blouses, skirts, and dresses will suffice for most evenings! 
Most cruises also have themed nights, so you should research the most popular themed nights onboard your specific ship if you want to partake. The themes are usually some sort of decade night, white night, Hawaiian/Caribbean night, or even a country night. 
Read more: Cruise packing list: What to bring on a cruise
Make sure that you have toiletries 
Image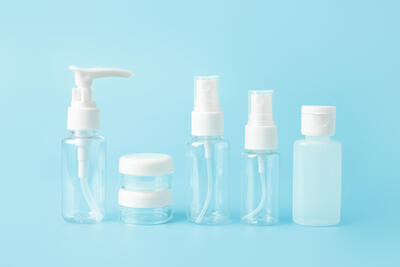 Unlike hotels, most cruise lines do not provide complimentary toiletries. You might find a mystery body wash or shampoo in the shower, but it is best that you bring your own. 
Make sure that you have shampoo and conditioner, face wash, deodorant, razors and shaving cream, body wash, a toothbrush and toothpaste, and hair brush before you leave for your cruise!
The ship's store will have a limited selection of toiletries for purchase if you happen to forget anything, but they are often quite expensive compared to what you would pay on land. 
Do not forget a carry-on bag
Image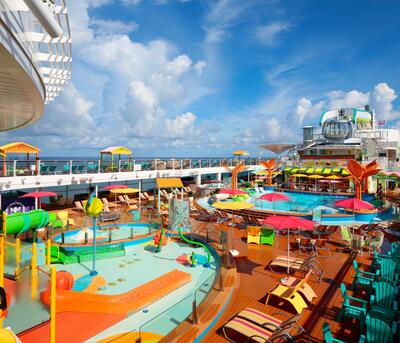 When you board your cruise, you will want to make sure that you have a carry-on bag; it does not have to a suitcase. Rather, you just need a bag to keep your valuables on your person. 
This includes your passport, medication, electronic devices, a swimsuit to change into if you want to hit the pool deck first thing, cruise-line approved alcohol, and jewelry. 
You will not have immediate access to your luggage, so it is crucial that you put everything that you will need for the time being into this bag. 
Book your cruise add-ons in advance
Image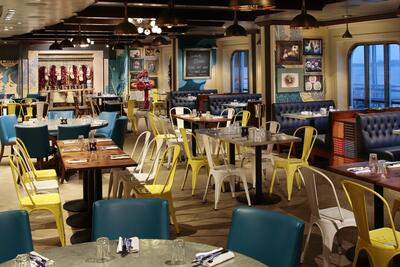 Your base fare will include select complimentary dining venues and beverages, entertainment, accommodations, and transportation between ports. 
If you want anything else to enhance your vacation, you will have to pay extra for cruise add-ons, unless you booked a more inclusive fare. 
This includes beverage packages, shore excursions, spa treatments, internet, and specialty dining experiences. 
Reserving these in advance will not only give you peace of mind, as you will not have to worry about slots filling up, but you may also get a better deal than if you were to book them on the ship. If you want to get a Carnival drink package, for instance, you will save 10% by purchasing it in advance. 
The worst feeling would be to board the ship just to find out that the specialty restaurant you wanted to dine at is full or that there are no more spots for the excursion that was on your must-do list!
Make complimentary dining reservations if you booked the flexible option
Image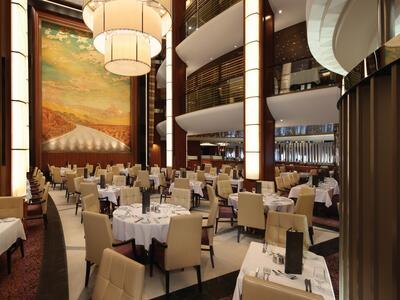 Many cruise lines will allow travelers to choose between set dining and flexible dining. The latter allows you to either show up to the dining room whenever you are ready to eat or reserve times in advance. 
This option is great for guests who wish to experience a flexible dining schedule onboard their cruise. If, for instance, you plan on staying late in port one day but still wish to eat in the dining room, you are able to make a reservation for later in the evening. If you had the early seating, you may have had to miss out on the experience!
If you are able to, you should book your dining times as soon as you are able to. Otherwise, you might find that you are waiting 30+ minutes just to be seated! 
You can call the cruise line or check with Guest Services once you board if you would like to switch from traditional seating to the flexible option. Just note that you may not be able to choose from early or late if you are switching from the latter. Likewise, you may not have as many reservation times to choose from, or you may end up having to just wait to be seated. 
Complete the online check-in before getting to the terminal
Image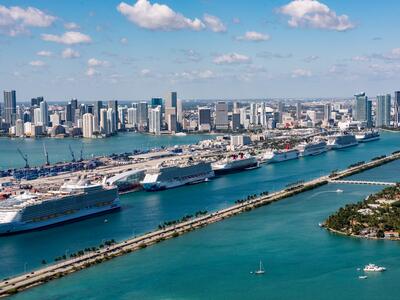 Completing the online check in will help you board your cruise ship faster. You do not want to get held up finalizing your travel documents in the terminal when you are only steps from the ship; you want to get onboard and start enjoying your vacation!
You will need to input some personal information including your passport number, set up your onboard account, print your boarding passes and luggage tags, and onward travel plans. It only takes a few minutes, and you will be grateful that you did it when you breeze through security! 
Cruise checklist
Image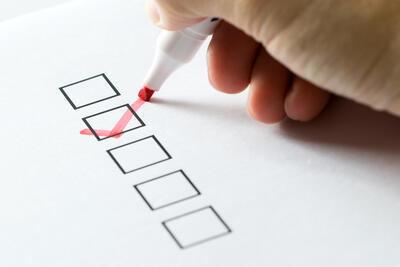 Now that you have put down the deposit for your cruise, you can start to think about what needs to get done to ensure you have the greatest vacation possible. 
Here is a list of everything you should do to prepare for your first cruise:
Collect all of your travel documents
Go to the bank and get cash and/or exchange US dollars for the local currency
Research your cruise ship and ports of call
Schedule your flight for the day before the ship leaves
Pack appropriately and bring toiletries
Bring a separate carry-on for when you get on the ship
Book your cruise add-ons in advance
If you booked the flexible dining option, make sure you reserve your dinner times each night
Complete the online check-in as early as possible
Read more: The best first-time cruises for anyone