From picking the right ship, researching each port of call, and making travel arrangements, there's so much to consider when it comes to planning a cruise.
Whether you're a first time cruiser or about to embark on your 10th sailing, there are some cruise tips and hacks to make sure you're getting the most out of your vacation. 
Below, we've compiled the 13 best tips that the most seasoned cruisers swear by. 
1. Book your cruise in advance 
Image
This is probably the advice you'll hear the most often, but that's just because it is so important!
If there's a specific ship, itinerary, or suite that you have your eye on, the safest bet is to book it as early as possible. The closer the sail date, the less choices you will have regarding stateroom category and location. 
Booking in advance is particularly important if the itinerary is offered seasonally -- think Alaska or Europe -- or over a major holiday, like Christmas or New Year's Eve. 
You'll also be able to spread the payments over a longer period of time. 
2. Book all packages and excursions in advance, too
Image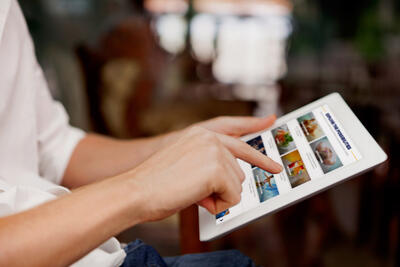 Once you've booked your cruise, you'll gain access to the cruise line's online planning portal. Here, you can book dining reservations, shore excursions, onboard wi-fi packages, and other add-ons in advance.
Doing this ahead of time will ensure that once you board the ship, your vacation will be as hassle free as possible. 
Booking in advance will often save you money, too. Depending on the cruise line, you might be able to receive 10% to 35% off the onboard prices of speciality restaurants, drink packages, shore excursions, and wi-fi. 
3. Use a travel agent
Image
Even the most knowledgeable cruisers will advise you to use a travel agent. 
Booking a cruise is more complex than a roundtrip flight or, for example, choosing a hotel in New York City, where you'll be finding dining and entertainment throughout the city. They have expertise in which cruise line, ship, and itinerary will be the best fit for your travel needs. This could save you the hassle of doing all of this research by yourself. 
Sometimes, they are even able to offer lower rates due to negotiating group rates with the cruise lines. 
Cruise travel agents rarely cost more than booking everything by yourself, too. They are paid through commissions from the cruise lines. 
4. Move up the loyalty ranks
Image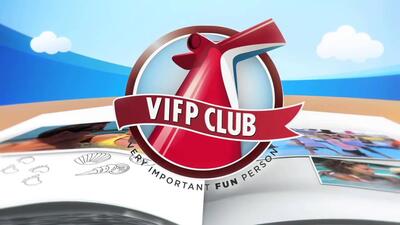 If you're a frequent flyer or stay at the same hotel chain, you'll be familiar with the importance of loyalty programs. Each cruise line has their own loyalty program that rewards cruisers the more that they sail with them, so the more you sail with a single line, the faster you'll move up the ranks.
The most popular loyalty programs include Carnival's Very Important Fun Person (VIFP) Club, Royal Caribbean's Crown and Anchor Society, Norwegian's Latitudes Rewards Loyalty Program, Disney's Castaway Club, MSC Voyagers Club, Celebrity's Captain's Club, and Princess' Captain's Circle.
Depending on the program, this could get you perks like free laundry, spa discounts, specialty restaurants, lounge access, and even alcoholic drinks.
5. Arrive one day early
Image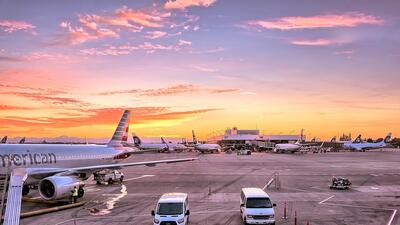 You should always, always, always plan to arrive at least one day before the ship is scheduled to depart.
Even if you book the earliest departure, one flight delay could cause you to miss the ship; they won't wait for you. 
Years ago, my family was scheduled to fly from North Carolina to Orlando the morning of our Disney Cruise. We ended up sleeping through our alarms and flat out missing the flight. I remember the sheer panic of my parents as they loaded the car, shoved my sister and me inside, and took off driving. We barely arrived on time and learned our lesson! From then on, we always left a day or two before departure. 
If you're driving a long distance, look into hotels by the port that offer discounted parking for cruise passengers. This will not only save you money, but it will reduce embarkation day stress! The Homewood Suites by Hilton Cape Canaveral-Cocoa Beach, for instance, offers parking for $10/day plus tax. In comparison, Port Canaveral charges $17/day plus tax. For a seven night cruise, this would save over $50!
6. Order the extra appetizer, entree, or dessert
Image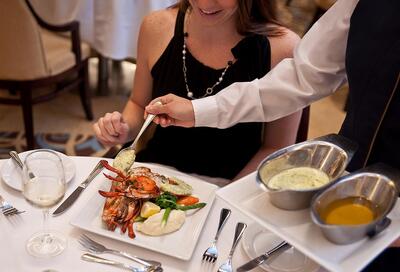 There's so much mouthwatering, indulgent food onboard, so if you're enjoying dinner in the main dining room, you should absolutely order more than one appetizer, entree, or dessert if you can't decide!
When else do you have the ability to order escargot and a shrimp cocktail for an appetizer without fearing the final bill at the end of the meal? What about spare ribs and crab cakes or chocolate lava cake and cheesecake? 
Ordering as much as you'd like is one of the best ways to get the most value out of your cruise vacation-- Just be sure not to make yourself uncomfortable by eating too much. 
7. Stay on the ship
Image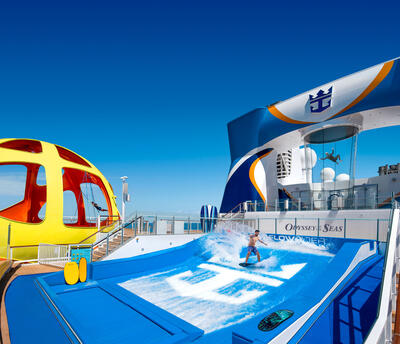 Once you've begun to cruise frequently, you'll inevitably start visiting the same ports.
While there's always something new to explore, this is an opportune time to stay onboard the ship and enjoy all of the amenities with minimal crowds. The pool deck is like a serene haven, and the attractions (Flowrider, Bolt, Go Karts, etc.) will have shorter lines. 
Many cruise lines will also offer discounts on, for instance, spa treatments and packages or port days. They don't make any money when passengers disembark, so they try and persuade guests to stay onboard this way. 
On newer ships, some of the extra fee attractions are free. On Royal Caribbean Quantum Class ships, for instance, the North Star is included in your cruise fare on port days. While at sea, it costs $29.99 per person. 
8. Towel Clips
Image
The top decks will get windy, especially on sea days. One way seasoned cruisers help mitigate the annoying effects is to bring towel clips. They'll prevent your towels from blowing off or sliding down the chair. 
The best part? A pack of 8 can be as cheap as $6.99 on Amazon, and you can reuse them at your local pool, weekend beach trip, or next cruise!
9. Magnetic hooks
Image
Bringing magnetic hooks onboard is a great way to maximize the limited space inside of your stateroom. Newer ships have done much better with arranging staterooms to increase available storage; however, there's only so much that can be done with 150-180 square feet of space. 
All the walls and doors inside of a cruise cabin are made of metal, so you'll be able to use the additional hooks to hang up towels, swimsuits, hats, purses, etc. 
10. Select a cabin on the middle decks
Image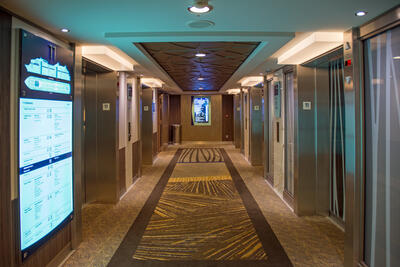 If you pick a stateroom that's located a few decks below the pool and a few decks above the interior hub of the ship, you won't have to spend time waiting on elevators. 
With a couple thousand people moving throughout the ship, the elevators can get crowded, especially during meal times or port days. Even if you're able to squeeze on, it's likely that the elevator will make multiple stops; it is not going to take you straight to your destination. 
Taking the stairs will save you more time than you think!
Plus, who doesn't love the opportunity to burn off a few extra vacation calories? 
11. Utilize social media
Image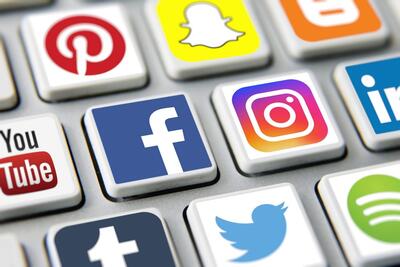 Facebook groups and message boards can help you learn more about the specific ship and itinerary you are sailing on.
You can hear firsthand accounts of excursions, dining experiences, show reviews, and even hotel recommendations. 
I am sailing on the Odyssey of the Seas this upcoming summer, and I'm so glad that I joined a Facebook group! I have read reviews on transportation from Rome to Civitavecchia, best specialty restaurants, and which excursions are worthwhile. 
12. Visit guest services early in the morning or at night
Image
Sometimes, visiting guest services is unavoidable. The magnetic strip on your cruise card might fade, or you could have an issue with your onboard account. 
With thousands of people relying on a few friendly folks at the guest service counter, the line can get long. 
If you have an issue and can hold off a few hours, try visiting early in the morning or at night, like during dinner. You'll be able to get your issue resolved much quicker and not have to deal with a frustrated crowd. 
13. Upgrade programs
Image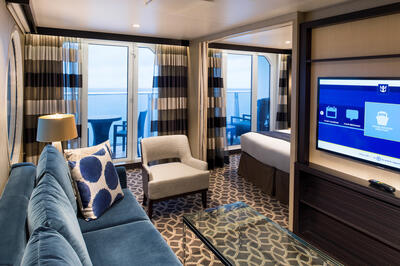 Four mainstream cruise lines -- Norwegian, Royal Caribbean, Celebrity, and Princess -- offer bid programs that allow you to choose a price and bid against other fellow passengers for stateroom upgrades. This is a great way to try your luck at a balcony or suite cabin for a fraction of the price. 
On my last Royal Caribbean cruise, we bid $140 to move from an ocean view cabin to a neighborhood balcony, which successfully saved us more than $400! We only offered $10 more than the minimum bid per person, too. 
The major downfall of this is that nothing is guaranteed, so make sure you're content with the stateroom that you initially booked.