How do I choose my first cruise?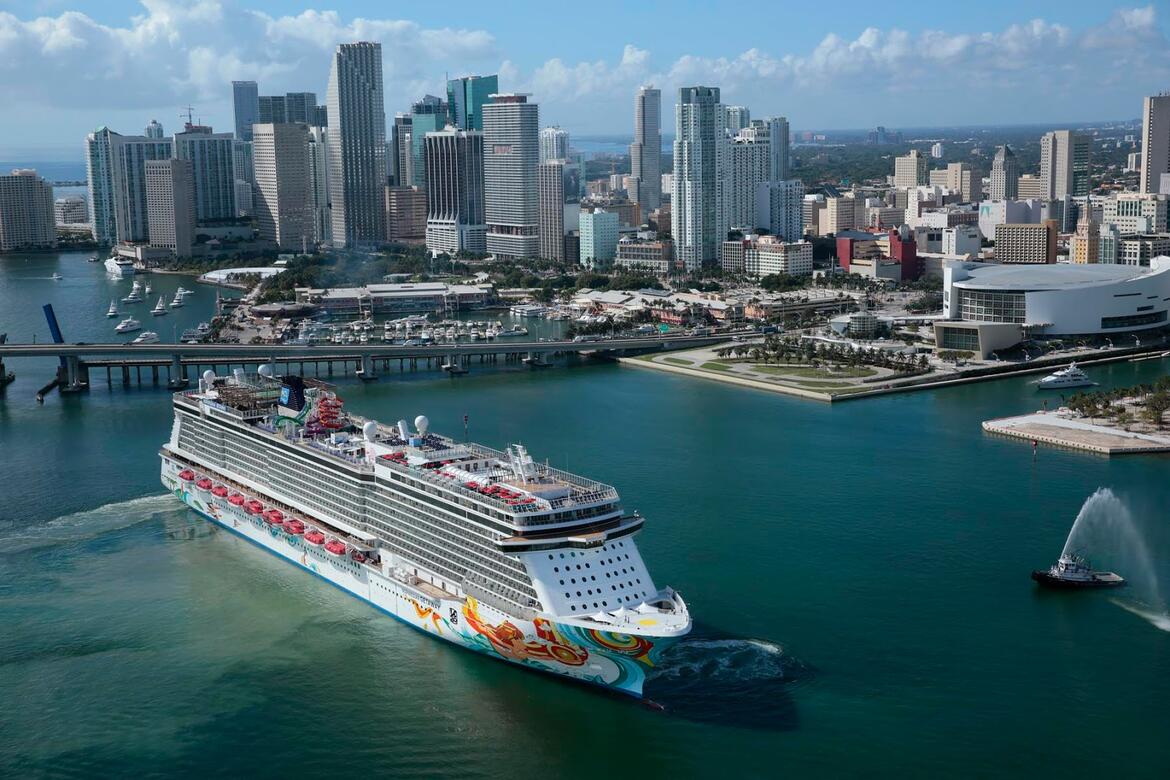 If you've never stepped foot on a cruise ship, planning your first cruise can feel a bit overwhelming. There are itineraries (literally) all over the world with multiple ships to choose from. Cruises can vary from 3 night samplers all the way up to month-long, transoceanic voyages. On top of this, there are different cruise lines that each cater to specific demographics and offer distinct styles of cruising.
A great place to start with your travel planning is deciding when you want to take your cruise. You can cruise anytime during the year, but certain areas might have seasonal limitations. For example, Alaska cruises are only offered from April - October given the weather conditions. 
If you have flexibility with your schedule, you'll have more options to choose from in regards to itineraries, ships and cruise lines. You will also have flexibility with your budget! Trying to schedule a cruise that aligns with spring break or holidays can be more limiting and, unfortunately, a little more expensive. 
Image
Once you've decided the timeframe of when you'd like to take your vacation, the research process begins!
Departure Port
Image
A good place to start your cruise research is choosing a departure port. Selecting your departure port will help narrow down your options for itineraries, cruise lines and ships.  
Maybe you live within driving distance to a cruise port and prefer to drive. Perhaps you're wanting to visit a new city or country and cruise from there instead. If you're lucky enough to live in a port-heavy area, like Florida, you might have multiple options for driving to nearby ports. 
Choosing a departure port will give you a better idea of itinerary options, destinations and cruise lines that operate from that city. Smaller ports might only offer one or two options for cruising. On the other hand, bigger ports, like Miami and Port Canaveral, will have tons of options to choose from!
Length of Cruise
Image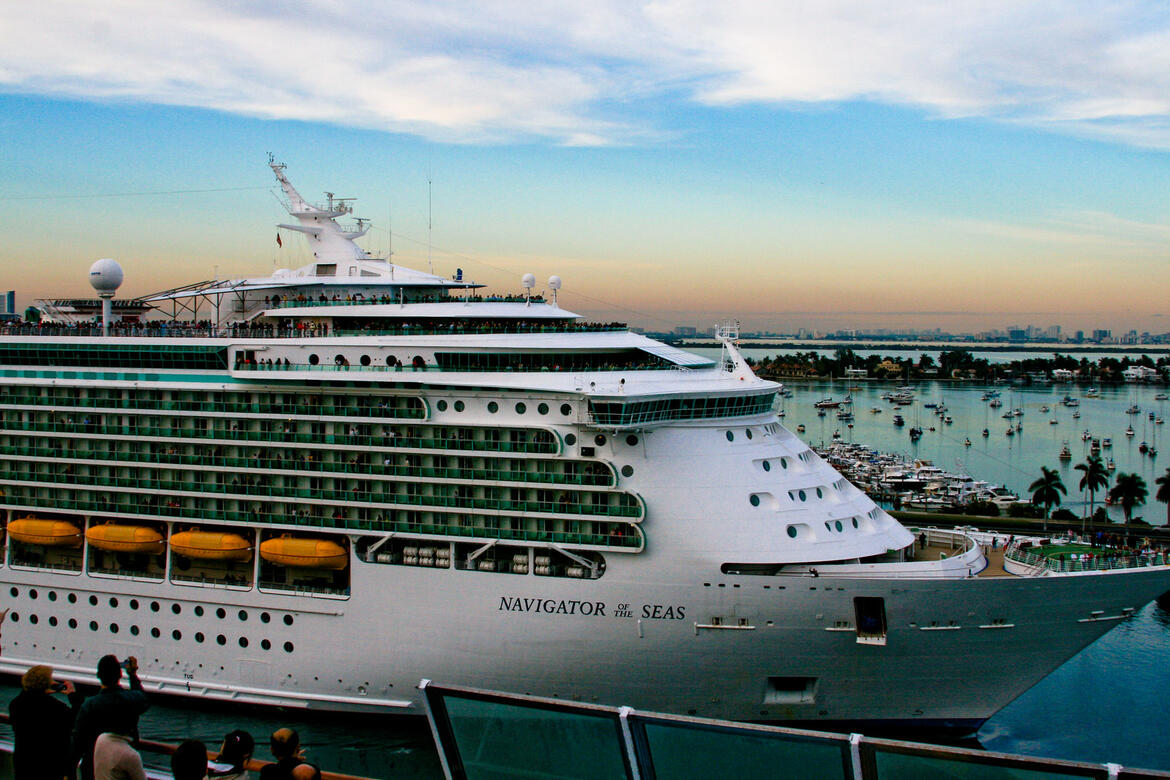 Another important consideration for choosing your first cruise is determining how long you want to vacation for, and how to choose a cruise itinerary.
A standard cruise itinerary is 7 nights, however there are plenty of other options for cruises that are longer and shorter. A longer cruise is usually more expensive than a shorter one, so consider your budget when deciding the best length for your trip. 
Additionally, you need to factor in travel to and from the departure port, whether that's driving or flying. It's suggested to fly in at least one day prior to your cruise in case of flight delays or cancellations. 
Only once have I flown a red-eye that landed the morning of the cruise because of price and availability. It worked out fine but it made me very nervous - the cruise will not wait for you to depart if you don't make it on time!
Image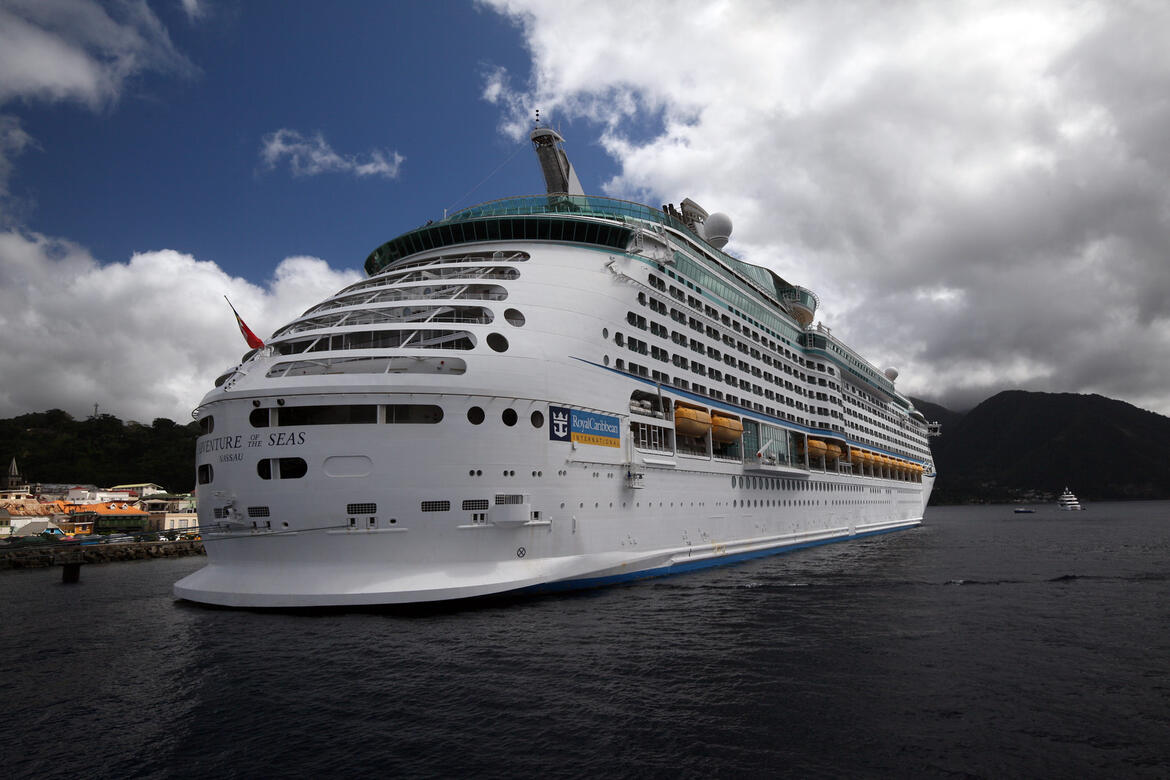 You should also consider if you want to spend any additional time in the departure port before or after the cruise. Sometimes I like to spend a few days independently exploring the area before departing on my cruise, especially if it's one in a different country! 
If you only have one week from start to finish, you might need to consider a cruise that's only 4 or 5 nights to fit your schedule. Either way, there are plenty of options offered by nearly all major cruise lines. 
Cruise Line
Image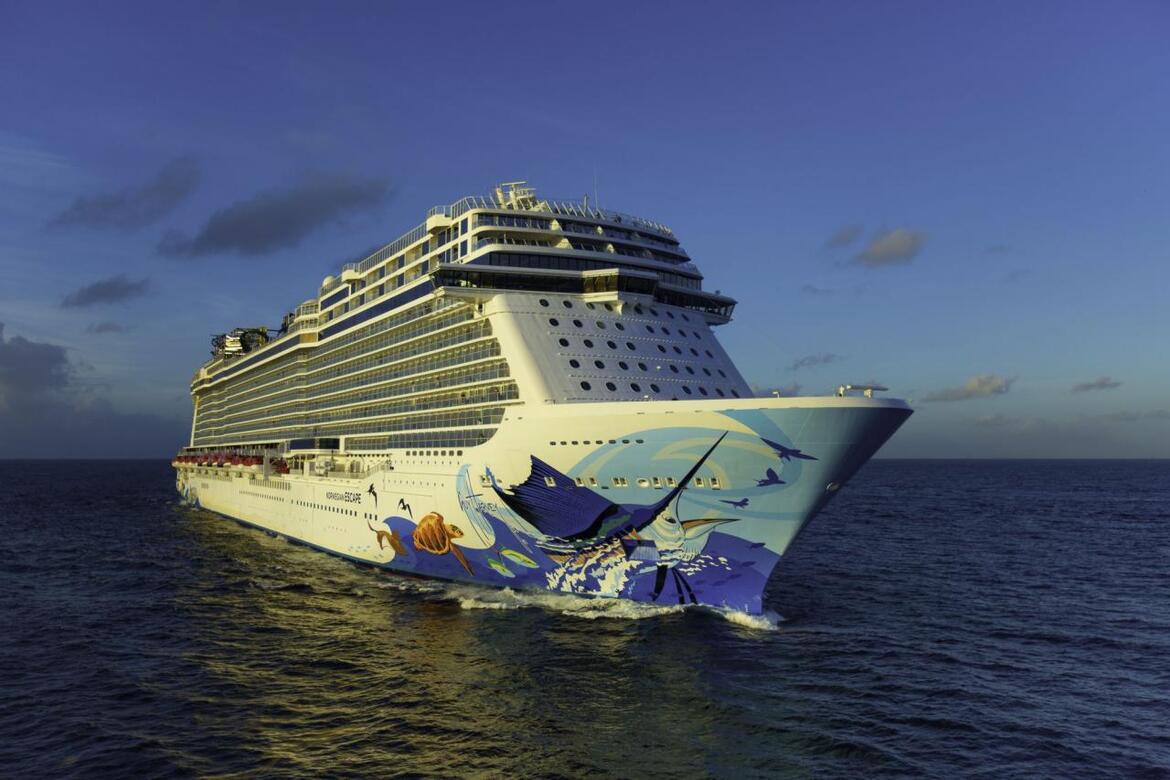 After deciding your departure port and cruise length, you'll need to start considering which cruise line you'd like to try first. Saying all cruise lines are the same is like saying your grandma's Buick is equal to a brand new Porsche! 
Each cruise line caters to a different demographic. The big name cruise lines include Carnival, Norwegian, Royal Caribbean, Princess, Holland America and Celebrity. There are also high-end, luxury lines like Seaborn, Regent Seven Seas, Cunard and Azamara. MSC and Costa are popular cruise lines in Europe as well. 
So what is the best cruise line? It depends on your preferences and budget.
If you're on a tight budget or looking for a fun, party environment, Carnival Cruise might be a good option for you. If you want to travel as a family with your kids, a family-friendly line like Royal Caribbean is a good fit. Older travels tend to prefer Princess and Holland America, while Celebrity and Norwegian might be better fit for couples. 
Image
It's important to note that your budget might also steer your decision-making towards one cruise line over another. Luckily, the cruise lines are always running different promotions and sales to lure bookings. Look into the different cruise lines and price out a few itineraries to get an idea of what you'll be spending.
Ships Big and Small
Image
As if you couldn't have more decisions to make! In case you didn't know, ships within one cruise line can still differ greatly from one another. This is usually based on age and size of the ship. New mega ships will have state-of-the-art technology while older, smaller ships don't have all the amenities. 
Those cruising with kids will find newer ships to have more entertainment, activities and thrills to keep children busy. On the other hand, older travelers and couples might prefer ships that have more adult-only areas with a chill atmosphere. 
A little research can go a long way on this front. Research the amenities, dining options, entertainment available and onboard activities when comparing ships within one cruise line. Older ships might be more budget-friendly while newer, bigger ships can sometimes be more expensive. 
Image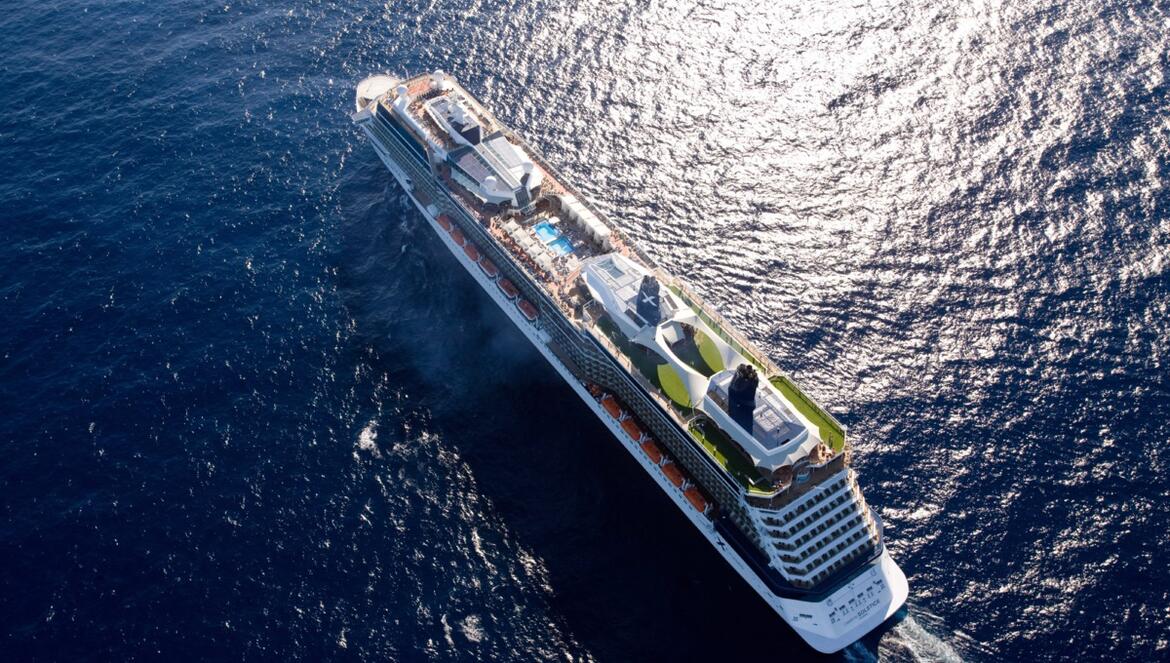 One final consideration is that bigger ships can be limited on which ports they are able to visit. Some ports can only accommodate ships up to a certain size. For this reason, it's not uncommon that new, big ships only visit 3 or 4 ports on a 7 day cruise. This is an example of the ship being the destination. 
In my experience, a more port-intensive cruise is typically found on a smaller and older ship. On these itineraries, the ship isn't the destination as much as the ports of call. Don't let this steer you clear of ships that are older or smaller, though. These ships are meticulously maintained, upgraded often and still offer similar amenities and experiences as the bigger ships. 
Ports of Call
Image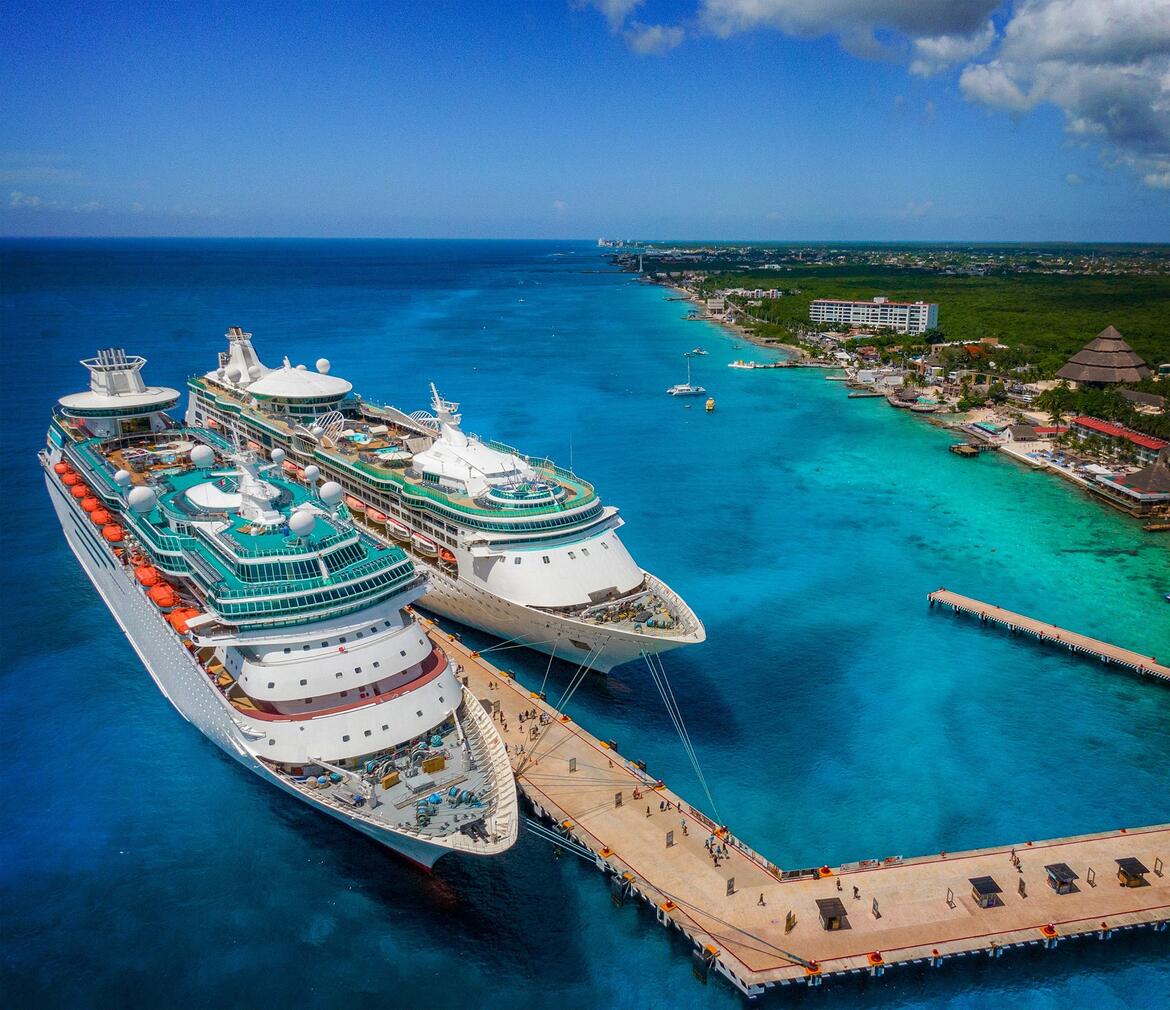 Your departure port will inevitably limit your itinerary options. If you're cruising from the United States, you will likely find most cruises visit Mexico and the Caribbean. Those looking to cruise the Southern Caribbean might need to travel further south to Puerto Rico or Barbados.
On the other hand, cruises from Southampton, UK typically visit ports in France, Spain and Portugal while Singapore cruises often visit Malaysia, Thailand and Vietnam. Mediterranean cruises will leave from Spain, Italy or Greece. 
If you have a specific port you want to visit, be sure to look closely at each itinerary offered. If you've limited your search to a certain timeframe, departure port and cruise line, you might only find a few different itinerary options. Most likely, you'll be visiting popular cruise ports during your itinerary, like Cozumel and St. Maarten. Each port will offer plenty of excursions, activities, restaurants and culture to enjoy, so get ready to explore!