The Caribbean is one of the most popular cruise destinations not just for its white stands and crystal clear waters, but because there are activities that everyone can enjoy. 
You do not have to go to the Caribbean and just lounge on the beach; although, you certainly can do just that! No matter what you choose to do, you will want to ensure that you get the best cruise shore excursion value. 
In Mexico, for instance, you can visit ancient Mayan ruins or explore underground caverns, while in Puerto Rico, you can zip line or hike through El Yunque National Forest. There is truly something to satisfy all types of travelers, from beach lovers, to thrill seekers, and even those wanting to experience more of the local culture! 
Here's our list of the best shore excursions in the Caribbean to help you prepare for your next tropical getaway!
Western Caribbean
Cozumel, Mexico
Image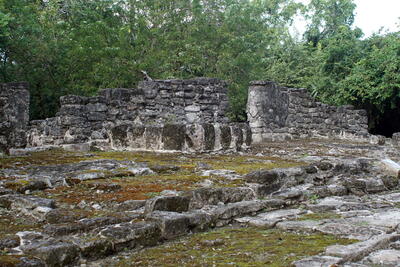 Cozumel is one of those ports that offers something for everyone. You can go zip lining or snorkeling, relax on the beach with a cocktail, ride around the island in an ATV, eat delicious authentic Mexican food, or even explore cenotes and underground caves. 
Visiting Mayan ruins is one of the most popular things to do while docked in Mexico, but many excursions require you to board a ferry to Playa del Carmen, and this ride can often be rough and choppy. 
There are, however, some Mayan ruins on the island of Cozumel! While the San Gervasio Mayan Archaeological Site is not as popular and famous as those in Tulum or Chichén Itzá, they highlight the importance of the Mayan's beliefs in love and fertility. 
The entrance fee is only $12.50 per person, with children three and under getting in for free. Plus, for around $20, you can get a private guide to lead you around!
Since the ruins are located on Cozumel, you can easily pair it with another activity, too. Perhaps half the group is interested in history, while the other wants to hangout at the beach. It is easy to customize the rest of your day if you visit San Gervasio, as you will spend much less time in transit than if you were to visit the ruins on the mainland. 
Before heading to the beach or whatever else you decide to get into, make sure you stop at La Candela for some authentic Mexican food! 
Read more: Best things to do in Cozumel, Mexico cruise port
Costa Maya, Mexico 
Image
When docked in Costa Maya, you might find yourself wanting to stay within the cruise port. It can be inticing, as there's a pool, numerous bars and restaurants, aviary, and enough stores to keep you busy all day. 
Instead, you should take a cab over to Mahahual. It is only about $6 per person round trip, and you can find many hotels and bars offering day passes to their facilities. For a fixed price (think around $60 per person), you will get a lounge chair and umbrella, as well as all-you-can-eat and drink! 
You do not have to book a day pass, either. You could  stroll along the promenade, go fishing, snorkel, browse stores, or try tacos made fresh right in front of you! At Pepe Dive, you can experience scuba diving for around $105 per person. While you will not become a certified diver, you will be able to grasp the basics and take your first dive in the reef in only three hours. 
Additionally, you can visit the Chacchoben Mayan Ruins, which are located only about an hour from Costa Maya. Here, you can see Basamento Temple where archaeologists have found ceremonial offerings that date back to around 1,000 B.C! 
Plus, these tours tend to be much less expensive than visiting Tulum or Chichén Itzá from Cozumel. Carnival Cruise Line offers an excursion to these ruins for around $90 per person! 
Yucatán (Progreso), Mexico
Image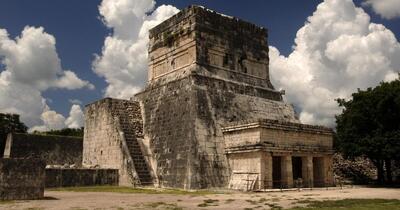 Progreso is a cruise port that is most frequented by Carnival Cruise Line; however, you can occasionally find a Royal Caribbean, Disney, or Princess ship sailing here. 
This is arguably the best port in Mexico to visit if you are wanting to go to Chichén Itzá, as the ruins are only a little over two hours from the pier. While that may seem like a lot of spend to spend in transit on a shore excursion, since the ruins are located so far inland, it is impossible to get there in less time. 
It is also a great place to visit and swim in cenotes! The ideal excursion in Progreso would allow you to visit Chichén Itzá and a cenote, like Carnival's "Chichén Itzá , Cenote Swim & Buffet" excursion. For $125 per person, you can experience one of the Seven Wonders of the World and the Ikkil Cenote. 
Disney Cruise Line offers a similar excursion called "Chichén Itzá Mayan Ruins and Cenote Swim." At $149 per adult, it is more expensive than Carnival's, but it offers guests a similar experience. 
Belize City, Belize
Image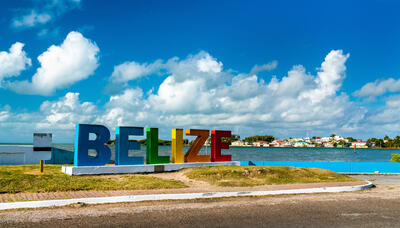 Belize City is home to the country's only public cruise terminal. It's the oldest continuously inhabited location in Belize and offers cruise guests a variety of different excursions to choose from. You can go scuba diving or snorkeling, visit Mayan temples, go cave tubing, explore the nearby jungle, or immerse yourself in rich cultural experiences. 
One of the most highly rated excursions is Belize City is cave tubing. Depending on which cruise line you are sailing with, you might be able to pair this a zip line adventure! 
If you are with Carnival Cruise Line, consider the "Rainforest Zip Line & Cave Tubing with Lunch" tour. For $111 per adult and $102 per child, you can go cave tubing and zip lining through the No Hoch Cheen Reserve! Princess Cruises takes guests to the Jaguar Paw site, allowing them to zip line over ancient ceremonial caves and Mayan hunting grounds, before going cave tubing, all for $140 per person. 
Harvest Caye, Belize
Image
Harvest Caye is Norwegian's private destination in Belize. The island was developed in partnership with the Belizean government, and local inhabitants own all the businesses and work onsite to help contribute to the local economy.
You can opt to spend a relaxing day on the beach and utilize the complimentary beach chairs, or you could take a short boat ride to Belize Barrier Reef and go snorkeling. Part of the Mesoamerican Barrier Reef, the Belize Barrier Reef is the second-largest reef system in the world and stretches for 190 miles along the coast of the country. 
Unlike other snorkeling excursions, this one is pretty pricey, with Norwegian charging $120 per adult and $100 per child. Note that the minimum age for this tour is eight-years-old. 
Roatán and Mahogany Bay, Honduras
Image
Roatán and Mahogany Bay are located about five miles of one another on the same island, meaning that you can book many of the same tours no matter where your ship docks at. 
Many cruisers opt to visit West End, as they are known for their great snorkeling and scuba diving opportunities. Like the Belize Barrier Reef, the Roatan Barrier Reef is also part of the Mesoamerican Barrier Reef. There are tons of independent operators along the shore offering scuba courses and single-tank dives for certified divers, as well snorkeling tours. 
With Sun Divers, for instance, you can go snorkeling for two-hours for only $40 per person! The same company offers a "Discover Scuba" course for $110, while a single-tank dive costs $45. 
Roatan Divers has three single-tank dive time per day: 11:00am, 11:30am, and 2:30pm. One dive costs $50 and two costs $95, and the pricing includes all equipment -- sans a dive computer, which is another $10 --, a wetsuit, taxes, and credit card fees. 
If snorkeling and diving are not your thing, the island is known for their animal sanctuaries. Depending on which one you choose, you can hang out with monkeys, sloths, and other birds for around $12 - $35 per person. 
AJ's Monkeys and Sloths offers a tour for $35 per person that includes round trip transportation from the pier. Other companies, like Victor Bodden Tours, allows you to find your own ride to the sanctuary via taxi and charge $15 per person for admission. 
Through Victor Bodden Tours, you can also arrange a private tour of the island that can be customized to your liking. They aren't expensive, either! Their "Best of Roatan" tour can cost as little as $25 per guest if you have four or more people participating! 
You can pair the animal sanctuary tour with another experience, like zip lining, an ATV adventure, snorkeling, or even just lounging at the beach! 
Read more: Best things to do in Roatan, Honduras cruise port
Ocho Rios, Jamaica
Image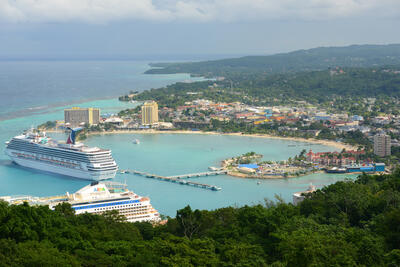 Jamaica has three primary cruise ports: Montego Bay, Falmouth, and Ocho Rios. All are located on the northern shore of the island, with Falmouth closer to Montego Bay. The drive from Montego Bay to Ocho Rios is about two hours!
Most of the popular attractions are located closer to Ocho Rios, including Dunn's River Falls, Blue Hole, White River, and Konoko Falls, meaning that you will spend less time in transit and more time relishing in whatever activity you choose! If you book with your cruise line, you can often group some of these together. Note that because of their popularity, these attractions can get pretty busy, especially when multiple cruise ships are docked throughout Jamaica. 
Norwegian Cruise Line, for example, has a tour that visits Blue Hole and Konoko Falls for guests who wish to spend their day enjoying the beauty of two waterfalls; it costs $129.00 per person. Excursions from third party vendors tend to be cheaper, like this tour from Viator. For $50 per person, you can go to Dunn's River Falls and Blue Hole, and that price includes round trip transportation!
If, however, you are more on the athletic side and want to explore a different and less touristy part of Jamaica, you can rent a bike and ride through Blue Mountain. With transportation included, this tour can be pricey, costing around $145 per person over the age of thirteen. 
Read more: 11 common cruise shore excursions mistakes to avoid
Falmouth, Jamaica
Image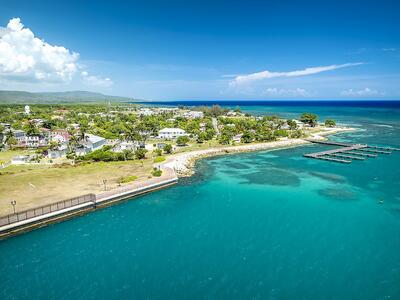 Montego Bay and Falmouth are located about forty-five minutes from one another, but many cruise ship sponsored excursions are to the popular attractions in Ocho Rios. Be prepared to spend two to four hours on a bus if you opt to visit any of them. 
If you are docked in Falmouth, there is not much close by. If you want to venture outside of the cruise terminal, you definitely need to have a plan in place, whether that's catching a cab to a nearby all-inclusive resort and getting a day pass or trekking to Ocho Rios. 
In between Falmouth and Ocho Rios, however, are the Green Grotto Caves. Disney Cruise Line offers an excursion called "Green Grotto Caves Express." The entire tour lasts about 3.5 hours and only costs $80 per adult and $60 per child. Carnival Cruise Line has a similar excursion that's about the same price. And, of course, there are always third party vendors that you can book from. 
Another option in Falmouth is to visit the Chukka Eco-Adventure Outpost at Good Hope, which is only about a thirty minute drive from the cruise pier! Here, you can zip line, river tube, or relax by the pool. This is a much better option than driving to Ocho Rios for similar tours. Most, if not all, cruise lines will offer excursions to Good Hope. 
Finally, you could get a day pass to the Hilton Rose Hall resort for $159 per adult and $99 per child. The price includes everything but accommodations, breakfast, motorized water spots, and internet. The resort is only twenty-five minutes from the cruise ship pier, so you will be able to spend all day at the beach and not have to think about the one-hour plus drive back to the ship! 
If you are looking for an adults-only experience, consider the Hyatt Zilaria Rose Hall. The current rate is $139 each for access from 11:00am to 5:00pm. This, however, does not include transportation like the pass to the Hilton resort. 
Montego Bay, Jamaica
Image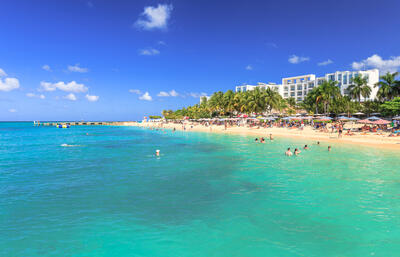 If you are docked in Montego Bay, we recommend skipping all Ocho Rios attractions. You will spend more time on the road than at the actual place!
Like in Falmouth, you could also go to the Hilton Rose Hall or Hyatt Zilara Rose Hall resort, as it is only thirty minutes from the cruise terminal; however, there is more to explore in the surrounding area, including Sam Sharpe Square. 
Here, you will find the Cage, a brick building that was used to house runaway slaves, and the Montego Bay Cultural Centre. Plus, the town square is only a twenty-five minute walk to Doctor's Cave Beach, which is one of the most popular beaches in Montego Bay. 
Of course, if this is your first time in Jamaica and you want to experience Dunn's River Falls, Blue Hole, or White River, you absolutely can! It is just important that you are aware that more of the day will be spent on a bus than at the attraction. Ultimately, it is your day in port, and you need to determine what would make you the happiest. 
Georgetown, Grand Cayman
Image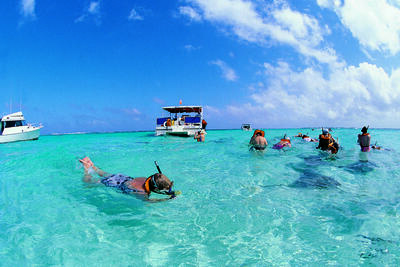 If you are going to Grand Cayman, you have probably read about Stingray City. While this is definitely something you should experience once, you should be prepared for it to be extremely crowded. 
When there are cruise ships docked, numerous tours will be operating that make stops at Stingray City, and on average, you will stop for only about twenty or thirty minutes. 
Seven Mile Beach is one of the most famous beaches in the world-- and rightfully so! The pristine beach is home to most of the island's luxury resorts, hotels, and condominiums. A cab from the tender dock to the beach is roughly $10 per person round trip. 
While not directly on the beach, a great place to grab lunch is at the Sunshine Grill, which is located inside of the Sunshine Suites Resort. The menu is expansive, and there is something that will satisfy even the pickiest of eaters, from mahi-mahi tacos to sliders, quesadillas, fish sandwiches, and seared wahoo. 
Additionally, there's the Cayman Turtle Centre, which is a a turtle conservation facility located in West Bay. 
Admission is about $30 per person; however, you can pay for an upgraded tour that allows your to snorkel in the Turtle Lagoon, as well as swim in the Breakers Lagoon, the largest swimming pool in the Cayman Islands that features an underwater view of the shark tank!
Grand Cayman is also a world-class dive destination, and Dan Foster's Dive Shop is located about a ten-minute walk from the tender dock. If you've never been diving, you can take the "Discover Scuba Diving" class for $150 per person. Certified divers can catch the boat that leaves around 9:00am, and the return time is usually around 1:00-1:30pm. 
Eastern Caribbean
Labadee, Haiti
Image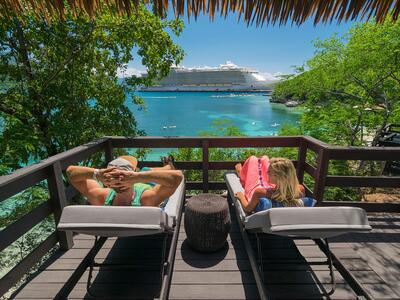 Labadee, Haiti is Royal Caribbean's private destination in Haiti. Occasionally, however, Celebrity Cruises will have a ship that docks here. 
The island has a couple of different beaches, all with complimentary beach chairs and umbrellas. Essentially, you could spend a day in Labadee without spending an extra dime! You can even walk along the natural trails (for free) and get some incredible ocean views. 
If you decide to do this, you will want to bring tennis shoes. I did the walk in flip-flops last summer, and I had to be extra careful of where I was stepping to avoid tripping!
That being said, one of the most popular attractions on Labadee is the Dragon's Breath Zip Line. You will be taken 500 feet above the beaches and sent down a zip line that's over 2,600 feet long and soars over the ocean. The entire excursion lasts less than one hour and costs over $100 per person. It is something that is great to do once, though!  
Jet ski rentals are also popular among cruise guests, as well as the Dragon's Tail Alpine Coaster.
Amber Cove and Puerto Plata, Dominican Republic 
Image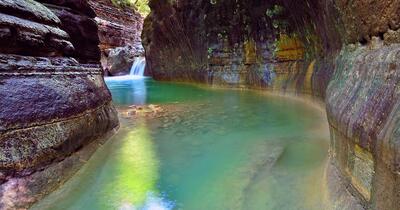 Amber Cove and Puerto Plata are located about eight miles from one another, or twenty minutes. No matter where your ship docks, you can easily access the Damajagua Waterfalls. Here, you will find hiking trails and natural water slides, all of which highlight the breathtaking scenery. 
Carnival Cruise Line offers an excursion to the waterfalls from Amber Cove for $98 per adult and $92 per child, and Celebrity Cruises has a tour from Puerto Plata for $69 per adult and $59 per child. 
Puerto Plata's pier is also located close to the middle of the town. You can opt to take a cultural tour or walk the and visit the sites on your own. Fort San Felipe, for instance, is only about a twenty-five minute walk from the ship. Admission only costs $2 per person, too! There are other museums nearby, including the Larimar Mine Museum, Dominican Amber Museum, and Gregorio Luperón Museum. 
You can also take the Teleferico Puerto Plata Cable Car up to to Mount Isabel de Torres for about $10. Once you reach the top, you will be 2,600 feet above Puerto Plata and be able to see a statue of Christ the Redeemer and a botanical garden with local floral! 
Amber Cove's cruise terminal is geared towards getting passengers to spend their day by the swim up bar. While there's nothing wrong with that, Puerto Plata is too close to not go explore at least for a little bit! 
You should skip the all-inclusive PlayaBachata pass. Carnival charges $80 per person, and the reviews indicate that it's nothing special. Whether you dock in Amber Cove or Puerto Plata, a good beach option is a day pass to the Iberostar Costa Dorada or Sunscape Puerto Plata. The cost for a single day is $60 and $55 per adult, respectively.
La Romana, Dominican Republic
Image
La Romana is located on the southern end of the island. You can zip line, go river kayaking, take a boat to Catalina Island, or visit the Cave of Wonders. 
The two most popular attractions are the beach at Catalina Island and the Cave of Wonders, which includes over 2,600 feet of underground labyrinths and was stumbled upon by boy scouts in 1926. 
For $75 per adult and $55 per child, Carnival Cruise Line offers an excursion called "Taino Indian Cave & La Romana" that takes guests through the Cave of Wonders before embarking on a tour of the city of La Romana.
There's also Altos de Chavón, a replica of a 16th century Mediterranean village. Carnival offers a tour that visits both Altos de Chavón and the Cave of Wonders for $85 per adult and $65 per child. 
La Romana also has some day pass options for those who want to spend their vacation time in the sun and sand, including Dreams Dominicus for $75 per adult and Iberostar Selection Hacienda Dominicus for $80 per adult. Both options take you to the resort town of Bayahibe.
Grand Turk, Turks and Caicos
Image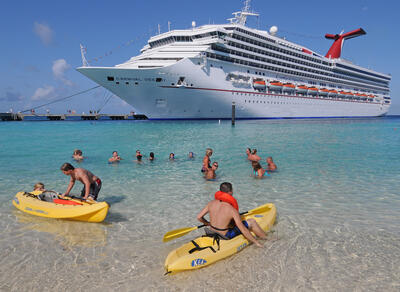 Grand Turk is mostly visited by ships that are part of Carnival Corporation, including Carnival Cruise Line, Princess Cruises, and Holland America Line. 
Right by the cruise port, there's a complimentary pool and beach chairs. Be careful of people who try and rent you beach chairs, as they are free in certain areas! 
Additionally, there are some great dive and snorkeling opportunities. In fact, before the island was a major cruise destination, it primarily catered to dive fanatics. It can be more pricey here than other islands, though. 
A single-tank "Try Scuba Diving" trip through Blue Water Divers will run you $275 per person, and the tour requires a minimum of two participants.However, you will end by going on a dive to a coral reef! That is, after you get comfortable with the equipment and practice in shallower waters.
If you want to do something other than take a dip in the turquoise water, you can also rent a golf cart or hummer and explore the island with a guide. 
From January to April, you can even go on a whale watching tour during their migration from the northern Atlantic to the Caribbean waters. Through Carnival, this costs $130 per adult and $125 per child. Note that whale sightings are never guaranteed. 
Read more: 12 cruise ship shore excursions you should skip
San Juan, Puerto Rico
Image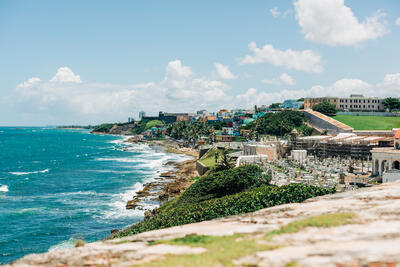 As the island's financial, cultural, and tourism hub, San Juan has a lot to offer cruise guests. It is a great place for beach lovers, foodies, and nature enthusiasts alike. 
Cruise ships dock in Old San Juan, a National Historical Landmark and the oldest settlement within Puerto Rico. Here, you can visit Castillo San Felipe del Morro, an old citadel that was built between the 16th and 18th centuries. 
On your thirty minute walk to the citadel, walk down Fortaleza Street, which is known for its shops, restaurants, and bars, and admire all of the colorful buildings. 
Castillo se San Cristóbal is another popular citadel in San Juan, as it's the largest fortification built by the Spanish in the Americas; it was built between 1765 and 1785 and is about a twenty minute walk from Castillo San Felipe del Morro. 
If going off on your own isn't preferred, many cruise lines focus their excursions on the history and culture of Old San Juan. Carnival Cruise Line even has an excursion that focuses just on these old fortresses that costs $55 per adult and $45 per child. 
You can, however, select a tour that highlights other aspects of the city, including the San Juan Capitol Building and Plaza de la Mujer, a plaza that honors important Puerto Rican women, while still taking you to one of the old citadels. 
If beaches are more your thing, you will have to make your way over to New San Juan to find Condado Beach and Isla Verde Beach. Since most of the facilities are located inside of hotels, you will probably need to get a day pass! 
You can purchase a pass to La Concha Renaissance Resort. For $200.00, you can get a day bed for two people. If you are traveling with a larger party, you can get a cabana for $300.00, which includes admission for up to four people. 
Nature lovers will want to make sure that they go to El Yunque National Rainforest. Most cruise lines offer excursions that include transportation. If you are short on time in San Juan, you may want to consider one of these tours, as the rainforest is located about forty-five minutes from the cruise ship pier. 
And, of course, if you like rum, you'll enjoy touring Casa Bacardí, the world's largest premium rum distillery. The cheapest tour is $30.00 per person and includes one welcome cocktail, a trolley ride, movie at the Visitor Center, tour of the Special Reserve, and gift shop visit. You can even take a mixology class or rum tasting tour for $75.00 each! 
The most expensive option is the Founder's Experience, which costs $200.00 per person and includes a welcome cocktail, VIP ride, tropical aging warehouse visit, curated rum tasting with local parings, and gift shop visit. 
Read more: Best things to do in San Juan, Puerto Rico cruise port
Philipsburg, St. Maarten
Image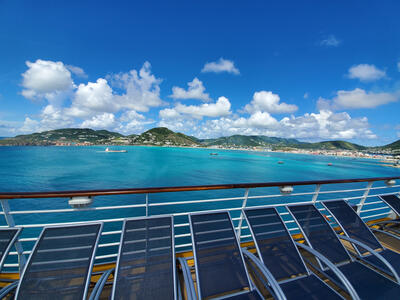 When you arrive in St. Maarten, your ship will dock in Philipsburg, which is located on the Dutch side. There's a lot you can do here, from relaxing on the beach to renting an ATV, zip lining down from Pelican's Peak, and snorkeling. 
Aviation enthusiasts will love Maho Beach, where the runway for island's airport is located only 100 yards from the ocean, depending on the tide. Planes will fly right over your head as they prepare to land! If you want to venture here, we recommend taking a local taxi, as cruise line transfers are often overpriced and will limit your time at the beach. 
Orient Beach is a well-liked beach on the French side of the island. Celebrity Cruises offers an excursion that includes transportation, beach chairs, and unlimited alcoholic beverages for around $70 per adult; Norwegian offers a tour for $85 that includes a single drink. The catch? You will only have two hours on the beach. If you want more time, you are better off taking a cab and renting your own beach loungers. 
If you do not want to go too far from the cruise terminal, you can take a ferry to the other side of the bay and go to Great Bay Beach. 
Jeep and ATV tours are also pretty popular among cruise guests, like this 3-hour guided island tour from Viator. If you have less than four people in your travel group, you can pay $155 per person to get a private jeep. If you are able to fill a jeep, the price drops to $77 per person. 
Norwegian has a similar excursion on an ATV that costs about $115 per person if booked on a double seater and $139 per person if booked on a single seater. Both tours include time on the beach!
If you want to ride the zip line from Pelican's Peak, make sure you find another activity to pair it with. The entire experience takes about an hour, with the actual zip line portion lasting no more than two minutes. You'll get some awesome views of St. Maarten on your way down, but the excursion is so short that you will want to have something else lined up before or after!
Charlotte Amalie, St. Thomas
Image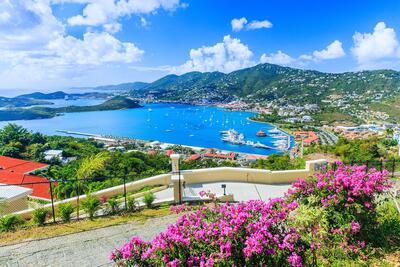 At 32 square miles, St. Thomas is one of the three largest U.S. Virgin Islands. It is home to some of of the most pristine beaches in the Caribbean, including Magens Bay and Sapphire Beach. Both are located about twenty minutes from the pier, but they're on different sides of the island. When multiple cruise ships are docked, you can expect both beaches to get pretty busy. 
If you are looking for a relaxed beach, take the ferry over to Water Island. It costs $15 round trip per person and only takes about ten minutes. To access the ferry, walk straight through the cruise port to the Crown Bay Marina. The ferry sails from Dock D, which is located directly next to Tickles Dockside Pub. 
After arriving on Water Island, you can take a free shuttle to Honeymoon Beach. Lounge chairs and umbrellas cost only $10 each, and there are different water sports that you can choose to do, including kayaking, paddle boarding, and snorkeling. You can even rent a golf cart to explore the island!
When you get hungry, Dinghy's Beach Bar & Grill is located right on the beach. You can order different beach bites, like chips and salsa, chicken tenders, and jalapeño poppers, as well as sandwiches, salads, tacos, and burgers. There's also a full service bar that serves up cocktails for around $11.00 each. 
The snorkeling opportunities in St. Thomas are great, too. You will sail out to Buck Island Reef National Monument, where you will see sea turtles and colorful coral and fish. Norwegian offers an excursion for $89 per adult and $69 per child!
Tortola, British Virgin Islands
Image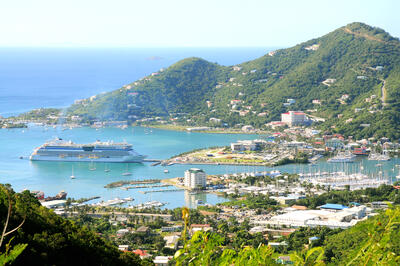 Tortola is the largest British Virgin Island in the Caribbean. It is a mountainous island that boasts hiking trails and mountain biking routes. If you dock here, however, you should consider sailing to one of the adjacent islands: Virgin Gorda and Jost Van Dyke. 
On Jost Van Dyke, you can swim and snorkel in White Bay or Great Harbour. The best way to get here is to book an excursion through your cruise line. If you opt to go on your own, you will have to take a taxi to the West End of the island to catch the ferry. Due to the ferry's return times, you might have to return earlier than you'd like. 
If you are sailing with Disney Cruise Line, you can book the "Jost Van Dyke Beach Day" excursion for $119 per adult and $99 per child. You will have peace of mind knowing that you have round trip transportation, as well as complimentary beach chairs and a delicious barbecue lunch! All you will have to do is show up to your meeting location on time. 
Taking a day trip to The Baths, giant granite boulders that create a beautiful swimming cove, is another popular way to spend the day when docked in Tortola. Again, it is best to book this through your cruise line, as the island a forty minute boat ride away. Once you arrive, you will then need to take a bus over to The Baths. 
Disney Cruise Line also offers an excursion to The Baths for $135 per adult and $115 per child. Celebrity Cruises has a similar experience for $89 per adult and child. 
Basseterre, St. Kitts 
Image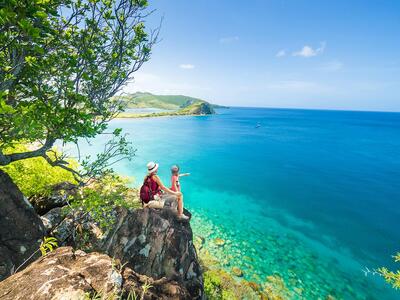 St. Kitts is a mountainous island that was formed by volcanic activity. If you're looking for activities that aren't just sand and sun, you will find them here! You can zip line, go on an ATV tour or deep sea fishing, or hike on natural trails. 
A unique excursion, however, is the St. Kitts Scenic Railway, which was built in the mid-1900s to transport sugar cane around the island. Today, you can take a three-hour tour through the countryside of the island and take in the ocean, cliffs, and lush vegetation! You can book this directly through your cruise line, either once you board or in advance through their online portal. 
If sailing with Norwegian, this tour costs $139 per adult and $69 per child. You do not save much money if you book it through a third party like Viator. 
Southern Caribbean
St. Croix, U.S. Virgin Islands
Image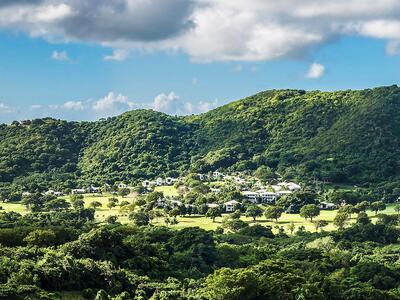 Buck Island is actually right off of the coast of St. Croix; therefore, you have another port that allows you to snorkel with the sea turtles! 
You can also kayak through the Salt River or stroll through the historic town of Frederiksted and visit Fort Frederik, Caribbean Museum Center for The Arts, and St. Patrick's Church.
Most cruise lines offer an excursion that allows you to bike the island. Celebrity Cruises, for instance, has the "Bike St. Croix" tour for $84 per adult and $64 per child. You will bike around ten miles over the course of three hours, so it is a great way to see a lot of the island firsthand! Carnival offers a similar excursion for the same price; however, you bike an additional two miles!
There's also a beach located close to the cruise ship pier.
St. John's, Antigua
Image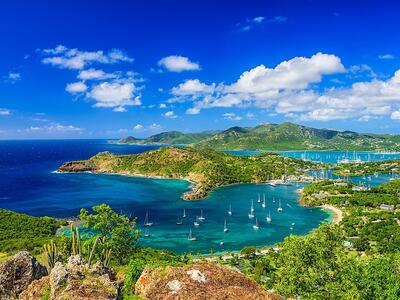 There are 365 different beaches between the two islands of Antigua and Barbuda. Yep, you read that right-- 365! Naturally, a beach day makes the most sense when docked in St. John's. 
The closest beach to the cruise terminal is Fort James Beach, which can be reached in a short ten to fifteen minute cab ride or walk. You can even pair a beach day with a visit to Fort James. Don't worry, it is free to explore the ruins of this 18th-century fort!
Dickenson Bay is one of the most popular beaches on the island due to the presence of multiple hotels. Here, you will find activities like parasailing, snorkeling, scuba diving, and jet skiing. 
If you're looking for a more relaxed beach, you will like Ffryes Beach. It is located about twenty-five minutes south of the cruise ship pier. Two chairs and an umbrella can be rented for around $20. Note, though, that the waves can be rough at times. 
St. Vincent and the Grenadines
Image
St. Vincent is not the most popular cruise port. If you find it on your itinerary, you should plan to get the most out of your time there as you can!
One of the best ways to do this is to hike La Soufière. La Soufière is the highest peak on St. Vincient and is an active stratovolcano that's recoded five explosive eruptions since 1718! 
This hike, however, is rather strenuous, but it offers incredible views as you ascend through the rainforest to the top of the peak. Booking a tour with a guide is smart, especially since you do not want to miss your cruise ship on accident! 
Another good and less intense hike is to the Dark View Falls. Like with La Soufière, you will want to book a tour, as the falls are located over an hour away from the cruise pier. 
If you'd rather spend your time on the island doing something other than hiking, you can visit Fort Charlotte. Perched 601 feet above sea level, it was a major 19th century British-colonial era fort. Upon reaching the top, you will be able to soak in some impressive panoramic views on the leeward side of St. Vincent island. 
Castries, St. Lucia
Image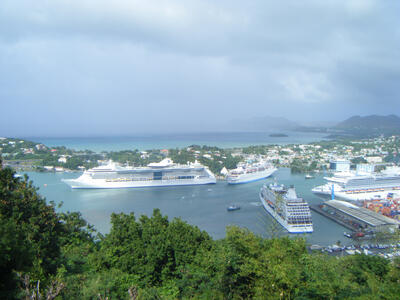 If you are cruising to St. Lucia, you should put the Pitons, two mountainous volcanic plugs that have been designated as a World Heritage Site, at the top of your list! The famous landmarks rise over 2,500 feet above sea level. 
You can book an excursion through Norwegian Cruise Line that takes you on a guided hike through the Tet Paul Nature Trail, which offers incredible close-up views of the Pitons, for $109 per adult and $69 per child. Afterwards, you can cool down by swimming at the bottom of the Toraille waterfall before dining on authentic Creole cruising at the Old Sugar Mill Restaurant. 
If you want to view the Pitons in a more leisurely way, take a costal cruise to the nearby bay. Celebrity Cruises offers the "Coastal Cruise to the Pitons" excursion for $74 per adult and $44 per child. 
There's also Pigeon Island National Park, which is located about thirty minutes from the cruise port. Here, you can hangout on the beach before or after visiting Fort Rodney. The fort offers impressive 360 degree views of St. Lucia and the vast ocean! Admission costs $10 per person, and you should be prepared for a little hike by bringing appropriate footwear. 
Bridgetown, Barbados
Image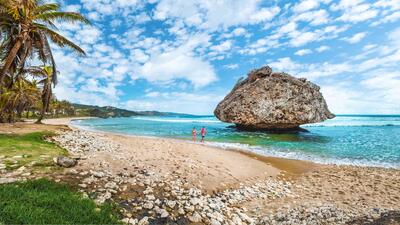 Among one of the most popular attractions in Barbados is swimming with wild sea turtles! Carlisle Bay is a protected marine park that, in addition to an abundance of marine life, features multiple shipwrecks. 
Harrison's Cave is an underground limestone cave that features several streams, as well as stalactites and stalagmites. It's about thirty-five minutes from the ship, but you can spend the entire day at the eco-park. After you finish your tour of the cave, you can zip line, attend a rum tasting, hike a natural trail, and complete a challenge ropes course. 
Surfing at Freights Bay is another great way to spend your day in Barbados. If you've never surfed before, do not worry! There's a surf school located right on the beach where you can take either a private or group lesson!  Take account into transit time, as traffic can get backed up. It can take as long as forty minutes to get to Freights Bay from the pier. 
Oranjestad, Aruba
Image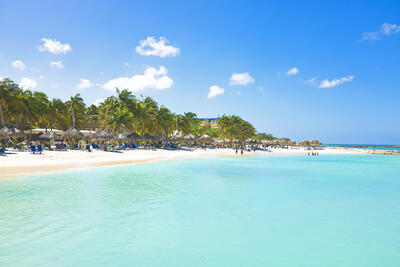 Aruba is a beach lovers paradise! From the cruise terminal, you can take a cab straight to Eagle or Palm Beach for around $20. Alternatively, you can take a bus from the city's center for around $5 round trip. 
Regardless on how you decide to get to the beach, you are in for a treat. There's nothing quite like the turquoise water and white sands of Aruba. 
Eagle Beach is situated away from most of the mega resorts, so it is quieter than Palm Beach. There are still ample opportunities to rent water sports equipment, too. 
There's also a donkey sanctuary on the island that's free to visit; however, you may make a donation if you feel inclined. The sanctuary is a non-profit organization that was founded in 1997 and is completely volunteer run. Be sure to stop and pick up some carrots and apples on your way there, so you can feed them! If you forget, you can purchase feed from the Visitor Center for around $3.
Prior to going, you can read about the donkey's on their website and learn about how and why each were brought to the rescue. 
Finally, a great way to see some unique parts of Aruba is via an ATV or UTV tour along the island's north coast. Carnival Cruise Line offers a UTV tour that visits Blackstone Beach, Alto Vista Chapel, California Lighthouse, and the Baby Natural Bridge for $169 per person. 
You'll even drive past Eagle and Palm Beach. Of course, you can search through third parties to see if there's a tour you like more. Some will take you cliff jumping!
Kralendijk, Bonaire
Image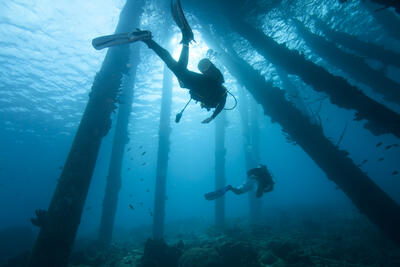 Bonaire is known as one of the world's best scuba diving locations, allowing you to explore coral reefs and shipwrecks. If you aren't certified, you can take a "Discover Scuba" course through PADI to get acquainted with with equipment and terminology before going on a shallow-water dive. This costs around $185 per person, including the mandatory $45 National Park and Marine fees. 
There are numerous other ways that you can spend your day on Bonaire, too, including renting an ATV.  For $139 per person, Norwegian Cruise Line will let you experience the "wild side" on Bonaire through their "East Coast ATV" excursion. 
You will get to ride through the rugged terrain of the Washikemba Reservoir, where there's a good chance that you will see wild animals, including donkeys, goats, and iguana. You will also visit caves and see Bonairean bats!
Willemstad, Curaçao
Image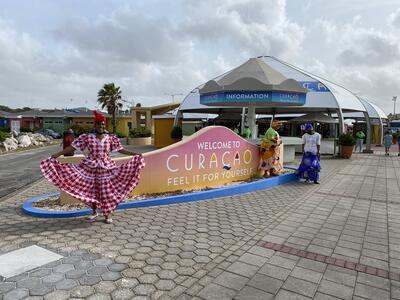 Curaçao is home to the world-famous Curaçao Liqueur Distillery at Landhuis Chobolobo and Hato Caves. If you want to visit both of these attractions, you will probably find yourself on a "highlights" tour. It is a great way to experience what the island has to offer, but you might get back to the ship feeling like you rushed through everything. 
Carnival Cruise Line, along with most other lines, offers a "Discover Curaçao Island Tour" that takes you to the Liqueur Distillery, Hato Caves, and Curaçao Museum in just 3.5 hours for $70 per adult and $65 per child. When you take into account the one-hour transit time, you'll be visiting three different attractions in just about 2.5 hours. 
We recommend visiting one or the other at your own pace before returning to the capital of Willemstad. Walking across the Queen Emma Pontoon Bridge is a highlight in and of itself! Plus, there are local shops, cafes, and restaurants nearby. 
Roseau, Dominica
Image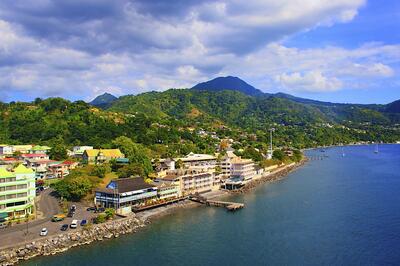 Out of all of the Lesser Antilles islands, Dominica has the most forest and is nicknamed the "Nature Isle of the Caribbean." 
Because of these lush landscapes, one of the best ways to experience Dominica is by visiting the tropical rainforest. You can do this by going on, for instance, a river tubing safari or open-air 4x4 vehicle ride. 
Celebrity Cruises guests can elect to go on "The Lost World 4x4 (Waterfall and Rainforest Adventure)" excursion for $84 per guest. You will get to journey through Dominica's "lost world" of natural treasures, including the Wotten Waven Sulfur Springs and Titou Gorge. 
Carnival Cruises takes guests on a scenic drive to Jaco Falls before continuing on to the Hibiscus Eco Village, where you'll embark on your river tubing adventure on the "River Tubing, Jaco Falls, & Eco Village" excursion for $85 per adult and $65 per child. 
Champagne Reef is also known for diving and snorkeling. The name "champagne" comes from the tiny bubbles that escape from the bottom of the sea!
Scarborough, Tobago
Image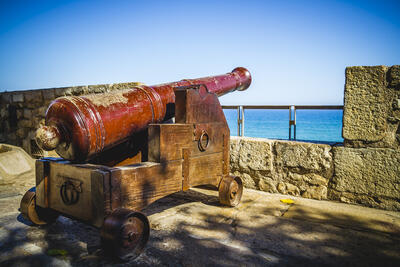 At only about 25 miles long and 6 miles wide, the island of Tobago isn't large by any means; yet, it is full of wildlife. If you happen to have a day in Scarborough, a unique way to spend the day is by birdwatching in Tobago Main Ridge Forest Reserve while you hike along the Gilpin Trace trailhead or to Argyle Falls. 
If you aren't familiar with birdwatching, you can go on a tour with an experienced guide! 
You can have a more relaxed day if you wish by visiting Fort King George, the Scarborough Botanical Garden or Tobago Historical Museum, or Pigeon Point Beach. 
Port of Spain, Trinidad
Image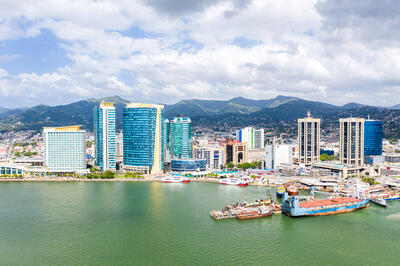 Port of Spain is the capital of Trinidad and Tobago. You can spend your day exploring the city or venture to the Asa Wright Nature Center to go on a nature walk to see exotic birds and butterflies in a 200-acre sanctuary. 
If viewing birds is on your must-see list, but you do not want to drive an hour to the Asa Wright Nature Center, you can visit the Caroni Bird Sanctuary, which is only thirty minutes from the cruise port. 
You can even visit Mount St. Benedict's Monastery, take a hike to the Maracas Waterfall, or go on a 4x4 adventure through the mountainside and take in views that are only accessible via four-wheeled drive. 
For example, Princess Cruises offers the "Trinidad 4X4 Adventure" for $100 per person, which takes guests up the mountain before stopping Paramin, a village that's famous for its seasonings. Here, you will have the opportunity to tour the village and learn how the herbs are grown and prepared to be sold!  
Fort De France, Martinique
Image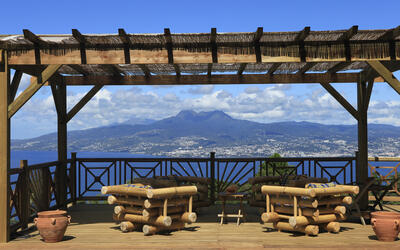 Martinique is like St. Vincent in that it is a relatively uncommon cruise ship port. That being said, it offers activities for all sorts of different interests. 
Since Martinique is a French territory, you are sure to sample some distinct local flavors through a food tour. It is a unique way to see (and eat your way through) the island. 
You can also hike Mount Pelée, a volcano that's known for its 1902 eruption. Note, though, that the hike up the mountain is challenging. The best way to experience and visit Mount Pelée is to rent a car and hire a guide at the entrance. And since the mountain is over an hour from the cruise port, you'll want to keep track of time. You may not get as far as you'd like in the hike before you need to head back!
You don't have to go off on your own to hike on Martinique. For $86 per person, Celebrity Cruises lets guests book an excursion that will take them on a guided hike through the heart of a tropical rainforest and learn about the ecosystem's biodiversity.
There's are also a few different distilleries on the island, including Habitation Saint-Etienne and La Favorite Distillery, with the latter being closer to the cruise ship pier.