You have paid the deposit on your Royal Caribbean cruise and are officially in cruise countdown mode! You can now start daydreaming about waking up to specialty coffees each morning, lounging by the pool with your drink of choice in hand, and cooling down with a soda or bottled water after an adventurous day in port.
Of course, Royal Caribbean is not an all-inclusive cruise line, meaning that if you want to indulge in cocktails and certain non-alcohol drinks, you will either have to pay for each individually or purchase a drink package, which will allow you to enjoy unlimited beverages each day of your cruise for a fixed price. 
How much do drinks cost a la carte? What are your package options? Do they have any restrictions? Will you actually save money if you opt to splurge on a package? There is a lot to consider, and you deserve to relax on your cruise and not stress about how much money you are spending on drinks. 
Here are 18 tips that will help you decide whether or not you should get a Royal Caribbean drink package for your next cruise. 
Understand what drinks are included in Royal Caribbean's base fare
Image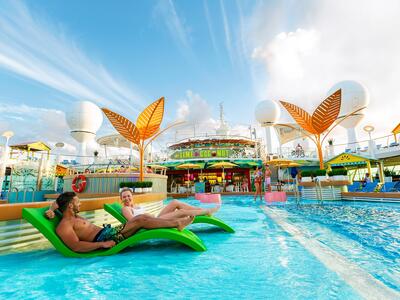 Rest assured that even if you decide to pass on a drink package, you will always have included drinks to choose from throughout your cruise. Royal Caribbean includes select beverages in your base fare, such as water, milk, tea, coffee (both regular and decaf), lemonade, iced tea, flavored waters, juices during breakfast, and hot chocolate. 
In theory, it is possible to take a Royal Caribbean cruise and not spend a penny extra on drinks; however, you will be more limited in options and won't be able to enjoy things like soda, alcoholic beverages, iced coffee, and more. 
Read more: 15 cruise ship extra charges you should know about
Calculate how much you'd spend upfront for a drink package...
Image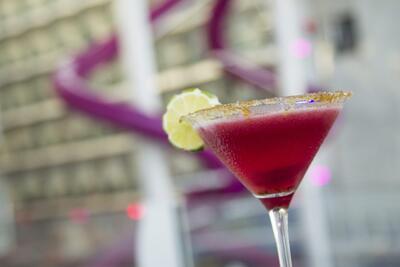 All of Royal Caribbean's drink packages do not have a set price. Instead, they fluctuate based on the ship, itinerary, and sail date. In other words, if you are cruising onboard Wonder or Icon of the Seas for a weeklong cruise to the Caribbean, you can expect to pay more than if you were sailing onboard Adventure of the Seas to the exact same ports. 
Royal Caribbean offers 3 different drink packages that cruisers can purchase for their vacation. For a fixed cost, you can enjoy unlimited drinks each day within your purchased package:
Deluxe Beverage Package
Refreshment Package
Classic Soda Package
Royal Caribbean's Deluxe Beverage Package, the only alcoholic option, usually costs anywhere between $63 to $102 per person, per day, plus 18% for gratuities. It is just about all-inclusive, meaning that you can enjoy as many beverages as you want each day, even if all your drinks are made with top-shelf liquors. 
For those under the legal drinking age or who do not frequently drink alcohol, there's the Royal Refreshment Package. This non-alcoholic package is more reasonably priced, ranging from $29 to $38 per person, per day. 
Image
Finally, Royal Caribbean offers a Classic Soda Package, which costs around $12.99 to $15 per person, per day. With each soda onboard costing around $3.50, you would only need four to break even!
...then consider how much you would pay for a package versus how much you think you'd spend buying each drink individually
Image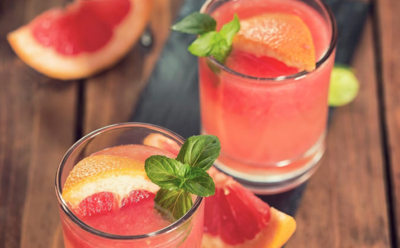 Below are the prices you can expect to find if you choose to pay for your beverages a la carte (note that they do not include the additional 18% gratuity):
Most cocktails are $13.00-$14.00, excluding the drink of the day. Each day, a new drink will be discounted, usually about 20%. 
The majority of liquors range from $9.99 to $13.99. New Amsterdam vodka, for instance, is $9.99, while Grey Goose is $13.99. 
Beer ranges from $7.49-$7.99. 
Hard ciders, like Angry Orchard and Strongbow, are $7.99. 
Image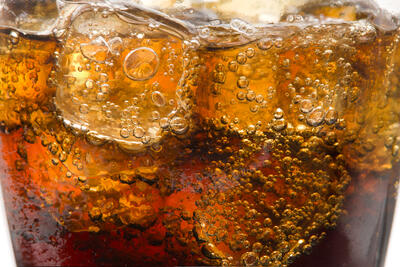 Trulys are $7.49 each. The available flavors may change, but we've frequently seen Lemonade and Wild Berry.
Glasses of wine vary greatly; however, most fall within the window of $8.00-$14.00 per glass.
Just like glasses of wine, expect there to be a wide range of pricing for bottles. Most cost between $29.00 and $58.00 each. 
Zero-proof cocktails are $7.00. 
Specialty coffees at Cafe Promenade and Cafe Latte-tudes are $4.00-$5.50. 
Breaking even on a Royal Caribbean drink package is possible 
Image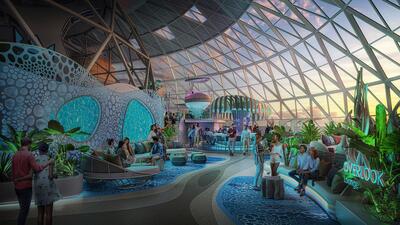 Before deciding if you should purchase one of Royal Caribbean's drink packages, you will want to calculate how many drinks you typically consume each day on vacation.
You will want to make sure you will be able to break even to ensure you are getting your money's worth. With cocktails costing around $10 to $14 each, some quick math should help put into perspective if the Deluxe Beverage Package is worth it for your stateroom.
On average, the Deluxe Beverage Package is only worth it if you drink more than 5-6 drinks each day. For some, it's easy to consume 6 drinks in a day on a cruise. For others, it might be more difficult to reach that threshold without pushing themselves to drink more than they normally would. 
Image
Drink fatigue is also a consideration. Some cruisers feel that they find themselves drinking more than they normally would simply because they want to get their money's worth from the drink package. It is easy to order a drink solely because you can and feel that you should. 
On a shorter cruise, you will likely find it easier to drink more than you normally would to utilize the drink package fully. Shorter cruises also tend to have a more lively and party-like atmosphere. On voyages that are longer, drinking heavily each day can get tiring and cause drinking fatigue.
When it comes to the non-alcoholic packages, the threshold is pretty similar since the a la carte drink prices are lower. It would take about 5-6 zero-proof cocktails to break even with the Royal Refreshment Package, while drinking roughly 4 sodas per day will make the Classic Soda Package worth the investment. If you can snag a good deal, the daily average might even be lower!
What's included with each Royal Caribbean drink package
Image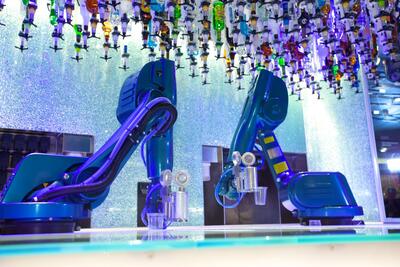 Are you going to Europe? What about the Caribbean or Bahamas? Alaska? It does not matter! Drink packages are offered on every Royal Caribbean cruise, regardless of your itinerary or ship. 
Plus, you can enjoy your drink package in just about every venue and restaurant around the ship during your cruise. Do you want a drink by the pool? You can either wait until a server approaches you or walk up to the pool bar yourself. 
What about a glass of wine at dinner, whether it is in the Main Dining Room or specialty restaurant? Go ahead! However, some specialty restaurants have their own unique drinks, so you may feel inclined to give one of them a try instead. 
Image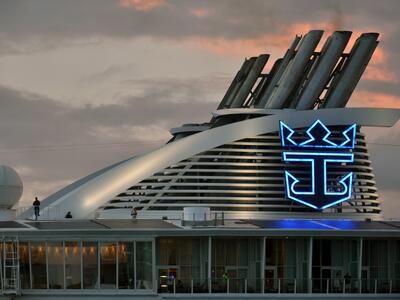 Whether you want a glass of champagne after dinner, a cocktail when you are relaxing poolside, or need to wake up with a morning latte, you can utilize your Royal Caribbean drink package all day long!
Unlike other cruise lines, Royal Caribbean does not offer different tiers of alcoholic beverage packages for guests to choose from. Since there is only one package, you can look forward to many high-quality liquors – think Grey Goose vodka, Patron tequila, Hennessy, and Dewar's 12-Year scotch, among other offerings.
The Deluxe Beverage Package includes all cocktails, beers, and wines by the glass valued up to $14, plus soda, non-alcoholic cocktails, bottled still and sparkling water, specialty teas and coffees, Johnny Rockets shakes, and freshly squeezed juices. In addition, you will get a 40% discount on bottles of wine under $100 and 20% off bottles above $100 in bars and dining rooms.
Image
When it comes to the Royal Refreshment Package, you can think of it as the Deluxe Beverage Package's younger sibling. The main difference is that the Royal Refreshment Package is the non-alcoholic option. That being said, it includes enough to keep anyone more than satisfied and refreshed!
It includes all non-alcoholic cocktails (mocktails), Coca-Cola Freestyle beverages and soda refills at any venue, bottled still and sparkling water, specialty teas and coffees, Johnny Rockets shakes, and freshly squeezed juices.
Finally, if you're someone who loves having 100+ soda options to choose from, you'll want to get the Classic Soda Package. With this, along with every other drink package, you will get a souvenir cup to use at any of the Freestyle machines onboard, which include more than just soda. Most Freestyle machines also offer Vitamin Water, Powerade, and Minute Maid lemonade.
Image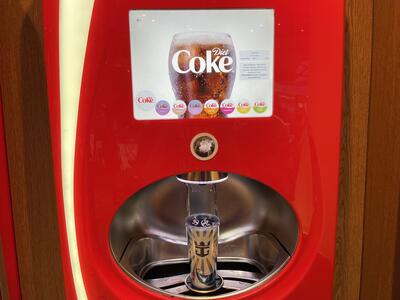 You'll also be able to use this package to enjoy sodas at bars, lounges, the Windjammer Café, and the Main Dining Room. If you are on a ship that does not have a freestyle machine, you'll be limited to these options to utilize your package, rather than being able to fill your own cup on the way back to your stateroom at night. 
Note that this package only includes soda. If you are interested in bottled still or sparkling waters, specialty coffees, or other non-alcoholic beverages, this is not the option for you. You will have to pay for everything else by the drink, which could result in a large bill at the end of your cruise. Unless, that is, you're someone who can get by with one or two cocktails per day, in addition to unlimited soda. 
Be advised that no Royal Caribbean drink package includes drinks that come in specialty souvenir cups, like a fancy cocktail glass or those that light up. Moreover, all packages exclude drinks ordered via room service and mini-bar purchases, as well as beverages served inside licensed Starbucks stores. You won't be able to have a mimosa or bloody mary delivered to your stateroom with your breakfast for free. 
Pre-purchase your Royal Caribbean drink package to save money
Image
Royal Caribbean allows cruisers to purchase various drink packages in the online Cruise Planner before the cruise begins. By doing so, you can take advantage of pre-cruise sales, meaning that you will be able to score a drink package for less than you would if you bought it onboard the ship on embarkation day. 
During Cruise Planner sales, prices for the Deluxe Beverage Package can drop as low as $48 per day. Do not, however, rely on pricing like this! The average is usually somewhere between $65 and $85 per day. As mentioned earlier, the Deluxe Beverage Package is priced dynamically, with some sailings having more expensive rates. 
Even with a discount, that can easily add an extra $1,000 to your cruise total, especially if you have more than two adults over the legal drinking age in your cabin. 
Image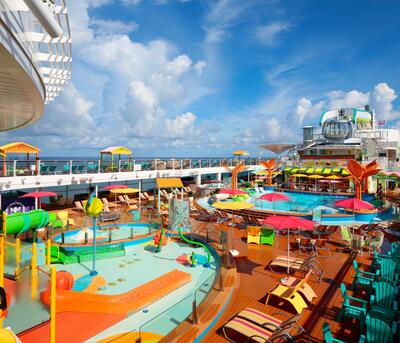 The non-alcoholic packages are less expensive and can be found on sale, too. The average for the Royal Refreshment Package seems to be somewhere around $28 to $37 per day, while the Classic Soda Package hardly ever drops below $8 or $9 per day. 
Again, pricing varies by sailing, so you will want to check the Cruise Planner to see what deals are being offered for you. There is no way to tell what the pricing is until you are booked, unless you can join a Facebook group to ask or know someone else who is going! 
Buying your drink package ahead of time will also make your embarkation day a little bit smoother. You will not have to worry about waiting in line to purchase it. Instead, you can head straight to the bar and grab your favorite beverage to enjoy before all the fun sail away festivities begin. 
Don't, however, pre-purchase the package if your first few days are port-intensive
Image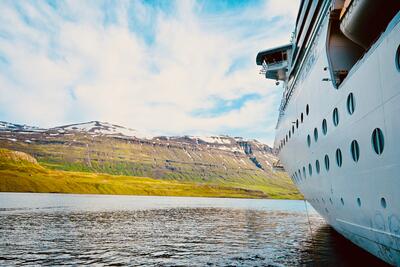 When purchased in advance, Royal Caribbean requires passengers to get the drink package for the entire duration of the cruise. If you wait until part way through your Royal Caribbean cruise, you have to purchase the drink package for the remaining duration of the cruise. 
In other words, if you are on a 7-night sailing and decide to purchase the package on day 3, you will have to get it for days 4-7. Likewise, if you get the drink package on day 2 of a 5-night cruise, you must pay for days 2-5.
Note that for shorter sailings with 3 nights or less, Royal Caribbean only allows cruisers to purchase the drink package on the first day of the sailing. 
Beverage packages are so easy to use
Image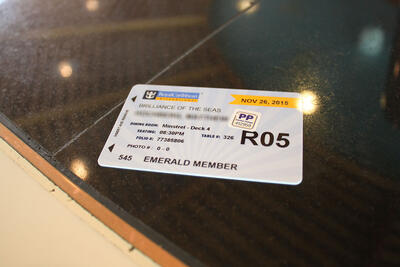 You can simply use your SeaPass card to access your package, as it will clearly indicate whether or not you have a drink package. Even if you do not get a package, your SeaPass card will indicate how old you are, so minors will not be able to try and purchase an alcoholic beverage. 
Without a package, you'll use your SeaPass card to pay for each drink that you order. This is why you must have your plastic cruise card with you at all times. Without it, you won't be able to make any onboard purchases. Plus, you will be locked out of your cabin! 
Read more: Why a cruise lanyard is the best travel accessory
You cannot share a single Deluxe Beverage Package with others to save money
Image
If purchasing the Deluxe Beverage Package, every guest of legal drinking age sailing in the same stateroom must also have the drink package. This is an important consideration when deciding if the drink package fits your budget.
Even if only one person in your cabin decides that they want the alcoholic package, then all other adults assigned to the same room will be required to purchase one, too. There are, however, some exceptions to this rule, such as traveling in the same stateroom as someone who is pregnant or who does not drink for personal or religious reasons. 
You will need to call Royal Caribbean directly to get an exception to the rule and purchase a non-alcoholic beverage package for the other person. It cannot be done online through the Cruise Planner.
If you're caught sharing, you could potentially get your package revoked with no refund, and that is not what you want to happen on your vacation after splurging on the package!
Note that if one person in the stateroom purchases either the Royal Refreshment or Classic Soda Package, not everyone else is required to do so; however, if anyone other than the assigned individual wants to order soda with the package, they will be required to get their own. In other words, no Royal Caribbean drink package can be shared. 
Don't plan on ordering more than one beverage at a time
Image
When you go up to the bar, you cannot order more than one drink at a time, unless you present a second SeaPass to the bartender. Oftentimes, bartenders will enforce a fifteen-minute waiting period, too. This prevents guests with a package from ordering a drink, handing it off to someone, and immediately being able to order another drink for themselves.  
What happens if you order a drink valued at more than $14?
Image
The good news is that very few drinks are over $14. If, however, you decide to order something more expensive, the difference will be charged to your onboard account. 
Let's say that you want to try a $20 glass of wine. At the end of your cruise, you will notice that $6 was charged to your SeaPass account. It, along with any other onboard purchases, will have to be settled before disembarkation. 
Get the drink package if you want to step outside of your comfort zone
Image
You might have your favorite go-to drink, but why not try something new while on vacation?
With a Royal Caribbean drink package, you will be able to step outside of your comfort zone and try drinks that you might not even think about if you were paying for each individually. 
Plus, Royal Caribbean has specialty cocktails in their venues, such as the Toasted Marshmallow Old Fashioned that's made with Buffalo Trace bourbon, toasted marshmallow syrup, and cocoa bitters. It's topped with four mini-toasted marshmallows, too! If you're traveling to a private destination, such as Labadee, Haiti or Perfect Day at CocoCay, you can try one of their unique beverage that's perfect for sipping on the beach. 
If you get a drink that you don't like, it is not a big deal, simply order something else! The Deluxe Drink Package is unlimited. 
If you decide not to get the package, Royal Caribbean allows you to bring a limited amount of alcohol onboard with you on embarkation day
Image
Passengers of legal drinking age may bring one 750ml bottle of unopened wine or champagne per person in their carry-on luggage. They can also bring a maximum of 12, 17oz unopened cans or cartons per person.
If you choose to bring a bottle of wine or champagne onboard and consume it outside of your stateroom, like in the Main Dining Room during dinner, you may be charged a $15 corkage fee per bottle.
It's unlikely that you'll have wine glasses in your stateroom as soon as you get there. If you need some, simply ask your cabin steward; they'll be happy to provide fresh ones whenever they're refreshing your cabin.  
Royal Caribbean also offers water packages
Image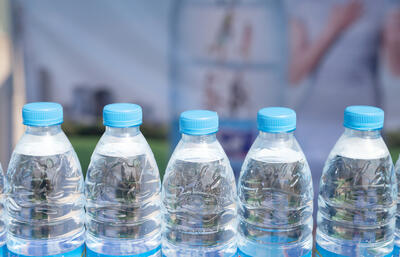 If you fear dehydration, do not worry! You can have water waiting for you in your stateroom on embarkation day. 12 bottles of Evian water usually costs around $30, while the price for 24 increases to around $55. Of course, these are pre-cruise prices. You can expect to pay more if you purchase bottled water once onboard.
If you are in a rush getting ready to make it to a shore excursion in time, you will be thankful that you can just grab a bottle from your stateroom's mini-fridge before heading out the door. Plus, you will save money compared to if you were to buy each bottle individually. 
For those used to sailing on Carnival Crusie Line, you should know that Royal Caribbean does not offer any free bottles of water for their loyalty members. Likewise, there aren't any bottles readily available in the room for you to purchase; you'll have to go to a bar to get a small one. 
Pair the Classic Soda Package with a coffee package
Image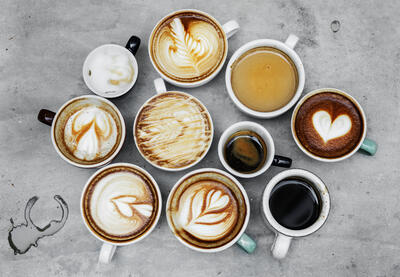 If you are hesitant about purchasing the Classic Soda Package because of its limited offerings, think about pairing it with Royal Caribbean's water or coffee package. 
While these are not unlimited, they allow you to enjoy the convenience of grabbing a water from your stateroom before lining up to disembark at port or indulge in a set amount of specialty coffee beverages throughout the duration of your cruise. 
The Cafe Select Coffee Card costs around $31 and includes 15 specialty espresso-based beverages. Note that depending on what size coffee you order, this could mean two shots are used in crafting the beverage. Purchasing this and a Classic Soda Package will be cheaper than a single Royal Refreshment Package. 
If you want free beverages, rise up the ranks of Royal Caribbean's Crown & Anchor Society
Image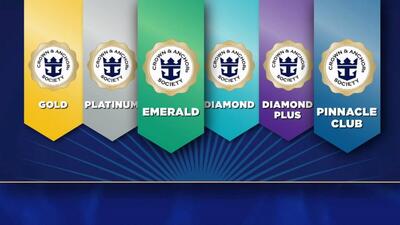 Some of the highest tiers of Royal Caribbean's loyalty program, known as the Crown & Anchor Society, have some drink benefits. To reach different tiers, you will have to continue sailing with Royal Caribbean. 
While you won't get any free drinks until you reach Diamond status, after your first cruise, you will get two coupons for 50% off of any glass of wine, beer, or soda. You'll also get 50% off of two Johnny Rockets milkshakes!
When you reach 80 cruise points, you'll become a Diamond member. Each day of your cruise, you'll be given four complimentary daily drinks valued up to $14. They can be used for specialty coffee, soda, wine, beer, cocktails, etc. 
Diamond Plus members get five daily drinks, while those in the highest tier -- Pinnacle Club -- get six. 
Passengers earn one point for each night they sail, with two points per night awarded for stays in suites. Guests traveling solo will also earn two points for each night. If you are cruising and staying in a suite, you can get a whopping four cruise points per night! 
Another way to get free drinks is to spend some time in the ship's casino
Image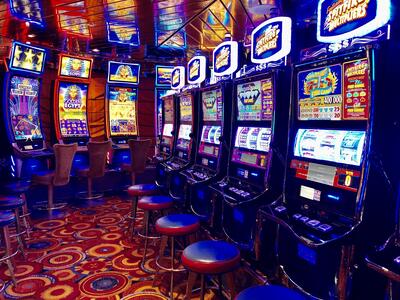 Those who love to gamble will be delighted to learn that you might be able to score free drinks, depending on how much time (and money) you spend while in the ship's casino. 
"As a benefit with Club Royale, complimentary drinks are offered in the Casino, during operating hours, to  Prime, Signature, and Masters guests," states Royal Caribbean's website. To reach Prime status, you must accumulate 2,500 points. 
Members of Club Royale get other benefits, too, such as a discount on Wi-Fi, an annual complimentary cruise, and more. 
You can use the package while docked at Perfect Day at CocoCay and Labadee, Haiti
Image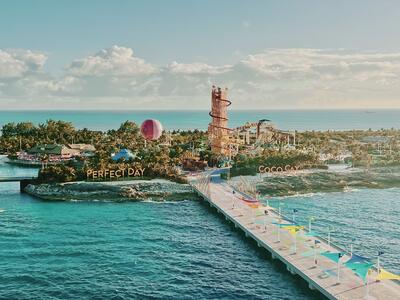 Royal Caribbean currently has two private destinations: Perfect Day at CocoCay in The Bahamas and Labadee, Haiti. Each has its own signature drink, too! 
Unlike other cruise lines, such as Carnival, you can use any of Royal Caribbean's drink packages at their private destinations. You do not have to worry about racking up a separate bill after paying for the package. Just like onboard, the bartender will check your SeaPass to see whether or not you have a package. 
If you don't, all drinks will be charged to your onboard account to be settled at the end of the cruise. Those with packages will not be charged anything extra.