Once you've made the decision to go cruising for your next vacation, you will quickly find there are thousands of different itineraries available. It can be overwhelming to know where to start! From the Caribbean to Europe to Asia, every continent can be explored by cruise ship. With so many options to choose from, it can be difficult to narrow your selection and choose your first cruise.
The best itinerary for your vacation will be one that fits your schedule and budget. Additionally, the itinerary should visit ports that align with your vacation interests. Everyone has different travel styles, from total relaxation to constant activity and exploration.
Luckily, with so many options for itineraries, you will undoubtedly find an itinerary that checks all the boxes.
Vacation Style
Image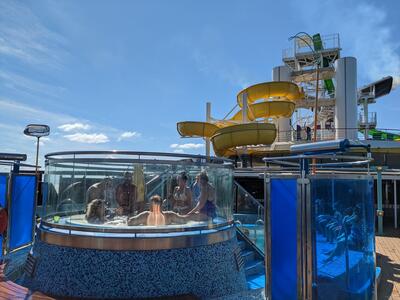 Knowing your vacation style is very important when choosing an itinerary. Cruising is a great option for vacation because it accommodates many different travel styles. One of the reasons I love cruising is because I can relax while still exploring and experiencing new cultures. I've found that I need a good balance of port days and sea days to enjoy my cruise to the fullest.
Some itineraries are very port heavy. One of my favorite cruises was a 13- night Baltic itinerary that visited Sweden, Denmark, Russia, Finland, Estonia, Latvia and Lithuania. Each day was a different port with no sea days; we even had 3 nights in Russia, which was great for having enough time to see the entire city. Each day we were up early and ready to explore a new country. There wasn't much relaxation though, unless we wanted to miss out on one of the ports.
In this way, a port-heavy itinerary is best for cruisers who like to be busy and on the go each day.  These are also good options for city explorers and travelers looking to be immersed in new cultures.
Image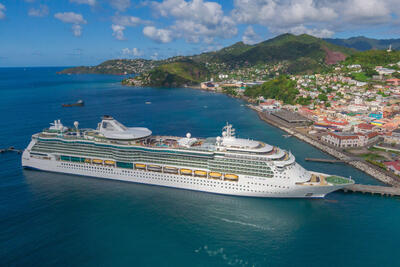 Other itineraries focus more on the ship being a destination with a balance of sea days and port days. For cruisers who enjoy a slower-paced vacation, choosing an itinerary with extra sea days would be a good decision. Sea days allow you to relax with no place to be, no obligations and no plans. I always feel like a sea day is a break from reality while I'm whisked away on the ocean – it also provides a great opportunity to disconnect and be present in the moment.
Because of this, some cruisers even prefer to have mostly sea days! If you're looking to have no obligations or stress with planning out each day in port, a transoceanic cruise is a perfect itinerary option. These itineraries typically have more sea days than port days, which allows for vacationers to enjoy the amenities and luxuries of the ship.
Activity Preferences
Image
With so many itineraries to choose from, another consideration should be the types of activities you enjoy on vacation. If you want to plop yourself on the beach each day with a drink in hand, look for itineraries that highlight multiple beach stops.
Itineraries in the Caribbean and Mediterranean are great options for beach bummers. Most of the Caribbean itineraries stop at multiple islands with some of the world's best beaches. If you are looking for a European beach holiday, consider an itinerary to the Canary Islands or Greek Isles. For a more exotic itinerary, Asian cruises can also feature beautiful beaches, such as Malaysia, Japan, Vietnam, Thailand and Indonesia.  
Image
Other cruisers might want to explore as many countries and ports as possible. Cruises are awesome because you can visit so many places without the logistical challenges of travel planning. You never need to unpack and repack once you board your ship!
European and Asian cruises often feature multiple countries within one voyage. Sometimes, cruising is the best option to visit certain countries, like Greenland and Antarctica! For those who prefer to be city-explorers, choose an itinerary that highlights ports with rich history and culture.
Maybe you're not a beach lover or city-explorer. Perhaps you're a nature lover who would rather spend the day on a hike than exploring a city, look for itineraries that visit ports with plenty of scenery. Itineraries that head to northern destinations, like Alaska, Iceland and Norway, would be a perfect fit for these cruisers. These destinations have plenty of nature activities, from mountains to glaciers!
Ship Choice
Image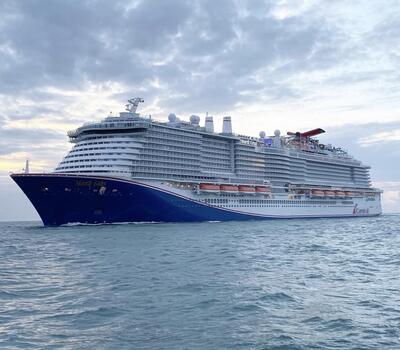 Your ship will provide necessary accommodations for lodging and transportation, but cruise ships offer so much more than just these necessities. Your ship is a destination all on its own!
If you're set on a certain itinerary or destination, you might not have as many options for which ship you want to cruise on. Certain regions might require smaller ships while other areas can cater newer and bigger cruise ships.
For foodies, try to find a ship with plenty of trendy dining options. Newer and bigger ships often feature multiple restaurants to enjoy each day – I promise you won't go hungry!
Image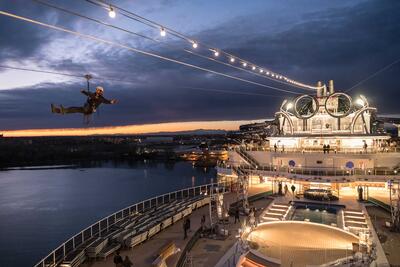 For thrill seekers, look for an itinerary on a ship that has tons of onboard activities. Cruise lines are continuously innovating to provide the best experience with fun and exciting activities. Some of these include ice skating, go carts, rock climbing, surfing, zip-lining, water sliding, and skydiving.
If you're the type who prefers to lounge and relax at sea, choose a smaller ship if possible. Typically, smaller ships can't accommodate as many people, which creates a more relaxed atmosphere. Smaller and older ships also won't feature as many onboard thrills like newer mega ships, which attracts more couples and older travelers.
Budget
Image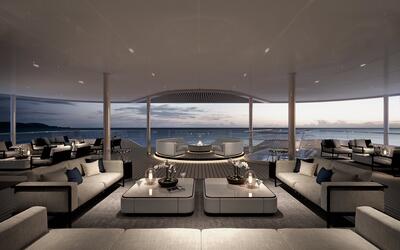 While not the most exciting consideration for selecting your itinerary, establishing a budget is an important step in vacation planning. Cruise fares will cover lodging, transportation, and meals onboard. You will also want to consider daily gratuities, onboard extras, alcohol purchases and in-port excursions and expenses when calculating your budget.  
For cruisers traveling on a budget with schedule flexibility and an open mind, sort itineraries from lowest to highest price online. You might find a killer deal on an offseason sailing or repositioning itinerary. Sometimes choosing a different date in a different month can save you hundreds!
Determining the best cruise line may come down to your budget and preferences.
Image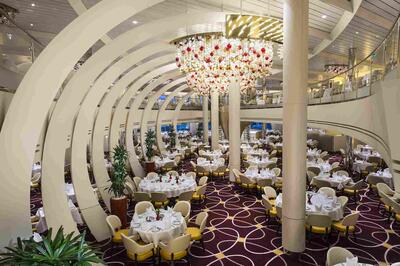 Establishing a budget will also help you select how many nights you want to vacation for. Longer itineraries that are port-intensive will typically be more expensive, especially if you spend extra on excursions, shopping, and activities.
Choose a budget that fits your vacation style and schedule. With so many itineraries to choose from, you will still find plenty of options that check your boxes. There's no doubt you'll have an amazing cruise vacation from the minute you board the ship!