I recently sailed on my very first MSC cruise aboard MSC Seashore, touring the western Caribbean as well as the cruise line's private island in the Bahamas.
I was very excited to try out this new ship from the European cruise line, which is growing its North American presence.
Overall, I very much enjoyed my inaugural MSC cruise, relishing all that the ship had to offer, as well as some incredible port stops.
Here are some of my main takeaways after my weeklong cruise.
1. MSC Seashore  
Image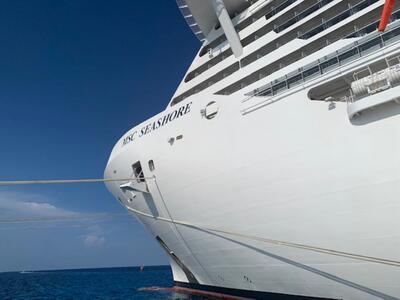 MSC Seashore was launched in 2021, the third in the Seaside class of ships that were designed to follow the sun.
It is lovely to sail on a newer ship where things still look fresh, and MSC Seashore was no exception. From my cabin to the main areas, the ship looked sparkly and new, and there was always crew around cleaning.
The design of the ship allows guests to take advantage of the warm weather and sun, with plenty of sun decks and outdoor dining. This was one of my favorite things about the ship, the glory of having coffee outside in the morning or lounging in one of the many outdoor spaces.
I would certainly love to try the soon to be launched MSC Seascape or MSC World Europa, which are both scheduled to be launched in the fall of 2022.
2. Pre-booking packages
Image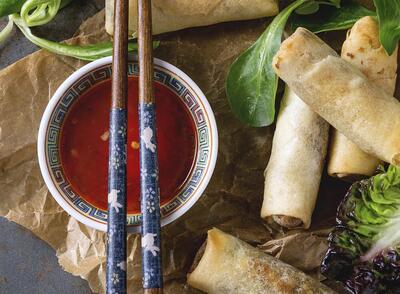 I like to get as much as I can organized pre-cruise, so once onboard, I can focus on the fun stuff. MSC packages and excursions can be purchased beforehand, with most having a discount. Unlike some cruise lines, these prices don't go on sale and were consistent in price in the couple of months leading up to my cruise. 
I purchased the wi-fi package ahead of time at a 15% discount, and glad I did, as I saw some people buying it onboard the first day. Not only is it more expensive, but who wants to spend their first bit of time in line when you should be sipping a cocktail on the sundeck.
I am always keen to try a variety of dining venues but was unsure about booking a dining package pre-cruise. However, the price was at least half what I would have paid onboard, so I decided to go for it. I am so happy I chose this route, as the food was excellent and provided some variety from the main dining room and buffet.  
Despite pre-paying for most things, it is good to bring some cash onboard. You can't add extra tips to the bill, so it was helpful to have some bills for tips for bartenders and servers.
3. Tech stuff
Image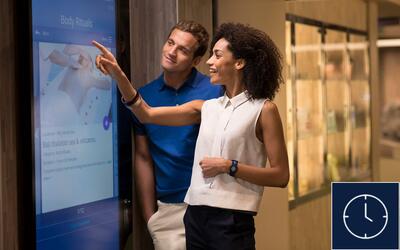 Although I bought the internet package ahead of time, I was having problems logging in when I first boarded. I did not realize that I needed to login with my MSC for me app password, which I could not remember. I popped down to the help desk, and the MSC crew member was very friendly and got things sorted out for me pretty quickly. 
Luckily my travel agent had advised me that you cannot share devices with one package, so I bought the two device Browse & Stream package and it worked reasonably well, although higher up on the cruise ship, I had problems sending photos via I-message. I talked to another cruiser with the same issue.
4. Sailing during hurricane season
Image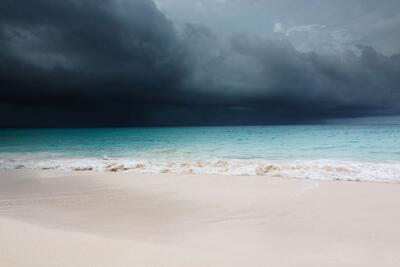 Cruising during hurricane season means you need to be flexible in the event your plans change.  This was my first time sailing in September, which falls within the height of storm season. Of course, this is not a MSC specific issue, but it was good to see how they handled things when we had to reroute due to Hurricane Fiona.
Although we did not find out officially until once onboard, I suspected we would not be continuing on our eastern itinerary. This meant canceling and rebooking new excursions, and it was a whole lot easier since I booked them with the cruise line.  Many people prefer to book with outside vendors, so it is advisable to ensure you can get a refund when traveling this time of year. 
5. Ocean Cay MSC Marine Reserve
Image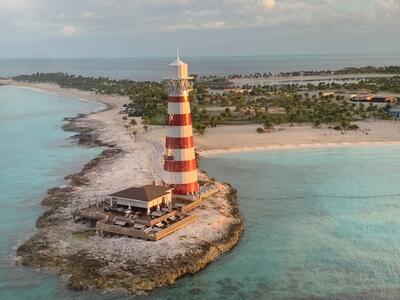 Ocean Cay MSC Marine Reserve, MSC's private island, was all I hoped it would be. Researching the island prior to my cruise, it looked like a Bahamian paradise, and it was.
When you get off the ship, there is a lot to see and do close to the dock; however, some of the best parts of the island are just beyond that and should not be missed. I walked along the many beaches and discovered some desolate, pristine spots that were heavenly. I do wish I had worn running shoes on my walk around the island, though, especially in the midday heat.
Some guests I spoke to did not even realize there were evening activities on the island, a shame. I attended the Junkanoo parade, a fun-filled event with music and dancers in costumes, replicating the traditional Bahamian event. There is also a party at the Lighthouse with music and lights.
6. Daily Program/ MSC for me app
Image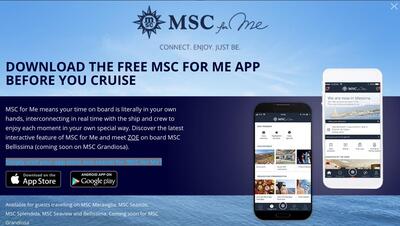 We changed ship time 4 times during the cruise, twice going west and twice again going east. Some people seemed confused about this, despite the many announcements and reminders. We did have a number of late returning guests in some ports, and that may have contributed to the issue. 
I would highly suggest reading the program or app, as there was tons of great information and what you needed to know for entry requirements for each port day. I found it useful and easy to use to make reminders for plans or activities I wanted to do.
The app also had a number of pop up announcements, so we were not inundated with announcements while on the ship. This was good, as everything was done in English, Spanish and Italian.
7. Food/drinks
Image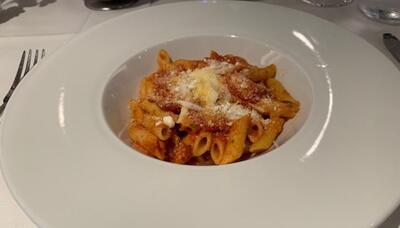 Onboard MSC Seashore, there are two main complimentary dining options, the main dining room, and the Marketplace Buffet. Similar to other cruise lines, the main dining room offers a sit down experience with a wide array of food options. I had the choice of 5:15 or 8:00 pm and chose the early sitting, which I found hard to get to on some nights.
The Marketplace Buffet is huge, taking up almost 2/3 of a deck, and offers a dizzying array of options. It has a lot of sections, so it took me a while to appreciate all of its offerings and that it has open-air seating at the back.
I am very glad I chose the dining package for some variety. I loved the relaxed atmosphere of these restaurants and they had excellent food and service. I also visited the Venchi shop for some gelato and the Sports Bar for some beer and nachos for an extra cost.
Lastly, there are numerous different themed bars all over the ship, and you will never have to go far to find a drink.
8. Inside cabin
Image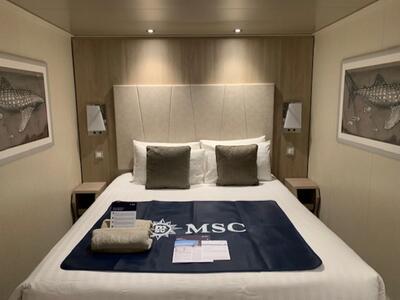 This was my first time staying in an inside cabin, and while I do love to see the ocean, the experience was far better than I could have imagined. I brought a fan, thinking the air would feel stale, but the ventilation was good, and the air conditioning was easy to control.
The room was compact but spacious enough for one person, and there were plenty of drawers and an area to work. I was mid-ship on deck 10, and I felt very little movement throughout the cruise.
My stateroom had lots of storage, including hooks and a couple of shelves which allowed me to easily unpack and organize my cabin for the week. I was able to do some work at the desk, and although the cabin did not have a couch, I did have a good sized chair.
9. Entertainment
Image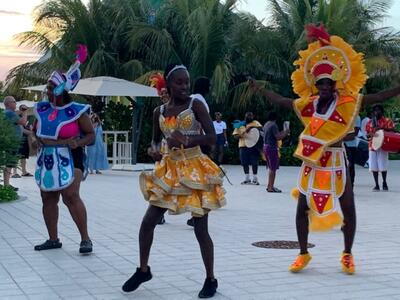 I did find that there were plenty of bands/ musicians across different venues throughout the ship. There were no Broadway shows; however, I tend to prefer live music, so I found lots to do.
One of my favorite venues was Le Cabaret Rouge, a 20s Parisian-inspired club. It feels luxe with deep red furniture and walls, and enormous amounts of comfy seating. At the aft of the ship, it has incredible views and was host to trivia as well as some music bands in the evening.
My favorite, by far, was the live entertainment at Ocean Cay, featuring Bahamian Junkanoo dancers and musicians. 
10. MSC cruise experience
Image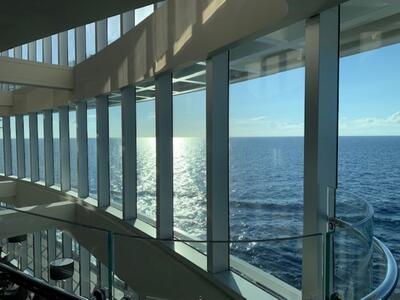 Switching cruise lines can be stressful, but in the end, it was not that much different than my previous cruise experiences. There were tons of things to do, good food and friendly staff. I did love some of the Italian touches, such as freshly made pasta and tasty gelato.
MSC seems to cater to a wide range of clientele. With it being September, there were not that many school aged children, but there were a few younger kids. You hear all kinds of languages and see people of all ages, solo travelers, couples, friends and multigenerational groups. A welcoming atmosphere for all. 
I look forward to sailing with MSC again in the near future.