Yes, you can absolutely cruise during hurricane season. In fact, there are some great benefits to sailing this time of year.
For those of you who are trying to use up cruise credits or are excited to get back to cruising, a late summer/ early fall trip is a good option. In general, they tend to be cheaper than those offered during peak seasons. 
Storms are a reality of life and can affect travel anytime during the year. The winter months can have lots of blizzards and delays, especially if you are traveling from the North, not that much different than hurricane season. Cruise lines keep a sharp eye on the weather, and if there is a problem, they can adjust their itineraries to sail around them. 
Here is what you need to know about cruising during hurricane season.
When is Hurricane Season?
Image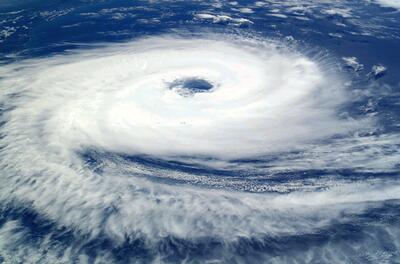 Hurricane season runs from June 1st to November 30th. The peak occurs during the months of August to October, accounting for 96% of major hurricanes.
Storms are measured on a scale of 1-5 based on their sustained winds and are assigned names from a predetermined list. Major hurricanes start at category 3, with winds of 111-129 miles per hour.
The good news is that hurricanes develop over quite some time. Some fizzle off into the Atlantic, others gain strength in the warm ocean waters of late summer. This slow process gives cruise lines adequate time to make alternate plans, adjusting itineraries as needed.
What islands are affected?
Image
Of course, it varies year to year, but recent storms have affected the Bahamas, Virgin Islands, Puerto Rico and St. Maarten. 
Many ships stop for port days in the Bahamas, which is home to a number of cruise lines' private islands, for short 3-4 day cruises. An archipelago consisting of 700 islands, spread out over 100,000 square miles of sea, the weather varies between Bahamian islands.  A storm on one island may not necessarily mean that all of the Bahamas is closed.
Hurricanes also impact the Gulf of Mexico, the Caribbean side of Mexico and Central America, potentially affecting popular ports like Cozumel and Roatan, Honduras. The west coast can see some storms in Mexico and Hawaii, but these are much less common.
Why cruise during hurricane season?
Image
One of the biggest benefits of cruising during hurricane season is that cruise fares are considerably lower. Prices for September and October can run 50% less than those at peak times like spring break or the Christmas holidays. Money that can be used elsewhere, such as excursions, drink packages, or speciality dining. 
Another perk of traveling during the low season, the islands are less crowded. Fewer people on the beaches and in the town. The slower pace of life can make your vacation that much more relaxing.
It is also a great time to try a southern itinerary to destinations that rarely experience hurricanes, such as the ABC Islands of Aruba, Curaçao, and Bonaire. 
Cruise itineraries during hurricane season
Image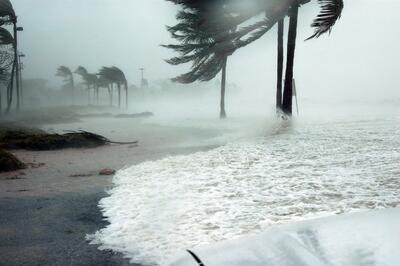 Islands in the Southern Caribbean like the ABC Islands mentioned above are far less likely to get hurricanes, as they sit below the hurricane belt. There are some great sailings that run during this time with ports of call that offer lots to cruisers:
Aruba has beautiful white sand beaches. Tourists flock to its famous Eagle and Palm beaches not far from the cruise port. Its capital Oranjestad hosts many amenities, shopping, casinos and a bevy of restaurants.
Bonaire is considered a paradise for scuba divers and snorkelers, with its world famous coral reefs. It is also known for windsurfing and kayaking in the mangroves.
Curacao's Dutch architecture lines its capital, Willemstad where there is plenty to see and do, including the floating market. Its numerous beaches occupy the western coast, nearby to the cruise port. Don't forget the infamous Curaçao Liquor Distillery! 
Cruise versus island vacation
Image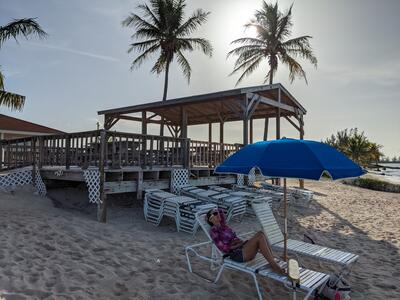 For those considering a resort vacation, taking advantage of low summer rates, cruising might be a better alternative.
On an island, transportation is limited. With impending news of a storm, airports can get very busy, with limited options to increase capacity to fly people out. A cruise ship has the ability to sail around a storm, in order to return passengers to their homeport safely or keep the vacation going by altering the itinerary!
If a storm is brewing in a particular area, cruise ships can rearrange their itineraries and venture to sunnier skies.  Most new cruise ships can go 20-22 knots (23-25 miles per hour) whereas the average hurricane moves at about 11 to 12 mph, a good buffer.
Plan ahead
Image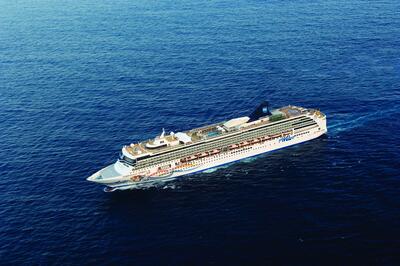 Hope for the best, but a little planning goes a long way. There are a few things that you can do ahead of time to minimize the impact of inclement weather.  
If flying to the port, it is best to arrive at least a day ahead. It makes for a more relaxing morning before the cruise, just wake up and go.
Get good travel insurance that encompasses trip cancelation and interruption in case of delays.
Keep an eye on the weather because hurricanes don't pop out of thin air. Rather, they develop over time. Use this to your advantage.
NOAA, the National Oceanic and Atmospheric Administration is a government agency in charge of forecasting hurricanes and is one of the best sources for verified information.
Be flexible. Sailing during hurricane season can mean cancelations of ports or changes in itineraries.
Packing
Image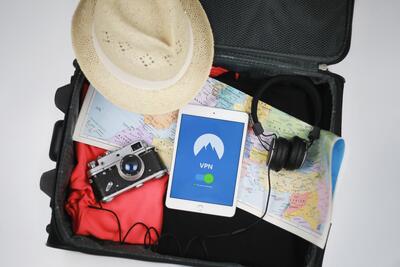 In addition to the usual vacation stuff like hats, sunscreen and swimwear, some suggestions:
Bring a couple of extra days of prescriptions and any other must have medications
Pack a compact umbrella and light raincoat or poncho. Helpful in the tropics, where rain showers pop up out of nowhere.
Take your laptop or tablet, if delayed you can still plug into work and check in with family and friends.
Make sure to have insurance on hand with relevant contact numbers and policy details.