A Holland America Line beverage package offers the choice to enjoy an unlimited amount of both alcoholic and non-alcoholic drinks for a fixed daily price for the duration of your cruise vacation.
Your base cruise fare includes entertainment, accommodations, transportation between ports of call, and select food and beverages. Unless you book Holland America's "Have It All" fare, you will find that there are some cruise add-ons you have to purchase separately, including alcohol. 
Read more: 14 cruise ship extra charges you should know about
Below is a guide to help you understand Holland America's drink package options, as well as some pros and cons to weigh when you are debating on purchasing a drink package for your upcoming cruise. 
What is a Holland America Line drink package?
Image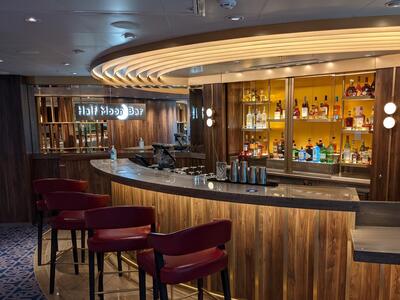 Most cruise lines offer drink packages that allow you to pay upfront to receive either a fixed or unlimited number of beverages each day of your cruise.
When sailing on any Holland America ship, you can purchase a drink package at a fixed daily cost. While this might help you budget your beverage costs in advance, saving money is not always guaranteed.
Once a package is purchased, the benefits become available on your cruise card, which will allow you to get a fixed number of drinks at nearly every restaurant or bar onboard a Holland America ship. 
Those who have booked a Holland America cruise and want to purchase a beverage package can do so either prior to their cruise through online or once onboard the ship. When purchasing it advance, you must pay for the package upfront for the duration of your cruise, whether that is 7-, 14-, or 21-nights. 
Per Holland America's website, packages do not include beverages sold in the mini-bar, Honor Bar, Chocolate Seduction, room service, Half Moon Cay, or self-service draft beer. 
Will I save money if I purchase a drink package?
Image
Only if you drink enough will a Holland America Line drink package save you money. Depending on your personal drinking habits, a Holland America beverage package might not be worth the cost for you, even if there is the added benefit of peace of mine. 
Start by estimating how many drinks per day that you can and will drink over the duration of your cruise. If you are only planning on one or two per day, you should skip the package and pay for each drink á la carte. Those who think that they can reasonably average five to seven beverages per day will at least break even on the cost.
Holland American drink package overview
Image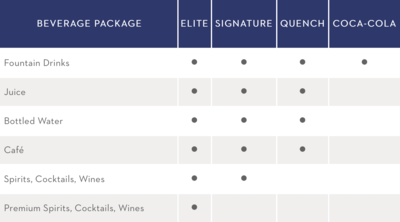 Holland America Line offers a four drink packages, both alcoholic and non-alcoholic, for guests to choose from. The daily quantity varies by which package is purchased, and each package ranges from $8 to $59.99 per person, per day prior to the 18% added gratuity. 
Coca-Cola Package
Image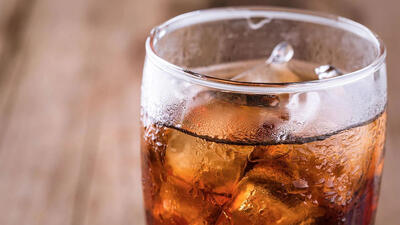 Starting at $8 per person, per day, the Coca-Cola package is Holland America's cheapest beverage package. The only inclusion with this package is unlimited fountain soda. Any other beverages, including specialty coffees, mocktails or cocktails, etc., will be charged to your onboard account. 
Quench Package
Image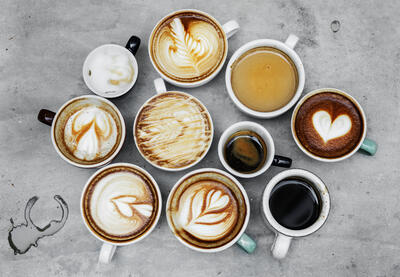 The Quench Package is the more inclusive of the two non-alcoholic options. For the fixed price of $17.95 per day, you will get 15 daily drinks and can choose from Coca-Cola products, specialty coffees, juices, mocktails, and bottled water. Both this package and the Coca-Cola Package are available for guests of all ages.
Signature Package
Image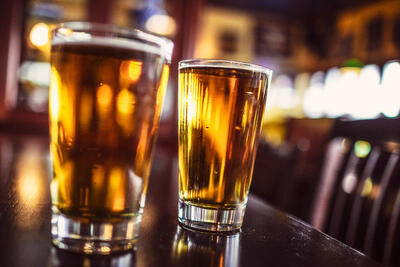 Holland America's Signature Package is their lowest tiered alcoholic package and for guests ages 21+. Starting at $54.95 per person, per day, you can choose from select beers, spirits, cocktails, and wines by the glass up to $11 per serving. Plus, you can choose from all non-alcoholic options available with the Quench Package. 
There is a daily 15 drink limit for both alcoholic & non-alcoholic beverages. In other words, if you get five beers and two specialty coffees in a single day, you will only be able to order eight more beverages. 
To at least "break even," you would need to drink about five $11 beverages per day. 
Elite Package
Image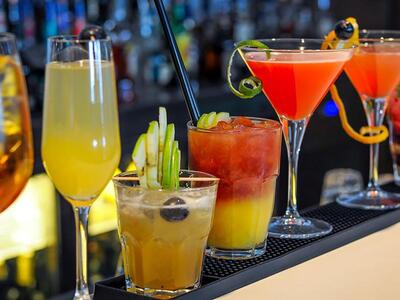 While the Elite Package also has a 15 drink limit per day, it includes a higher price cap. This package starts at $59.99 per person, per day and allows you to select from a wider array of beers, premium spirits, cocktails, and wines by the glass up to $15 per serving. Like the Signature Package, you will also have all the benefits of the Quench Package. 
Pros and cons of getting the drink package on a Holland America Line
Image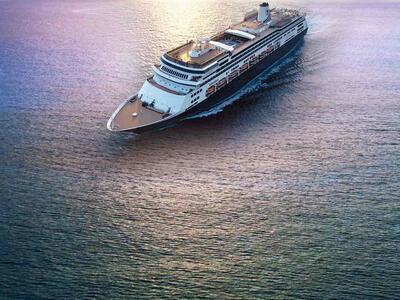 No matter what cruise line you sail with, all drink packages have their die-hard fans and critics. Some do not see why anybody should be drinking enough to break even, while others prefer to let loose while on vacation and enjoy a few more drinks than normal. Buying a drink package has pros and cons, and they can change depending on your length of sailing and itinerary. All sides should be considered before getting one!
Value
If you are looking to splurge while on your vacation, you might save money by purchasing a drink package. The catch, however, is that you really have to be someone that enjoys having a lot of drinks (i.e., at least five drinks per day). 
Since you will be paying for the package each day of your cruise, you should consider whether or not you will want to drink after returning to the ship after a long day in port. If you cannot average five drinks per day, you will not be getting as much value out of the package as others might. There is no point in buying a drink package if you know that you will not be drinking enough to break even. 
As of March 2023, cocktail prices range from $9 to $17 each. Below is a list of a few cocktails, wines, and beers onboard Celebrity ships and how much they cost:
Bud Light ($7.75)
Heineken ($7.75)
Truly Hard Seltzer ($7.75)
Gerard Bertrand Reserve Chardonnay ($9) 
McPherson Shiraz ($10) 
Trader Vic's Mai Tai ($10.50)
Rotterdam Martinez ($11)
Cosmopolitan ($11)
Smoked Cherry Old Fashioned ($16)
Depending on your preferred drinks, you might get more value out of the Elite Package than the Signature. At the end of the day, however, the price difference between the two packages is minimal. 
Image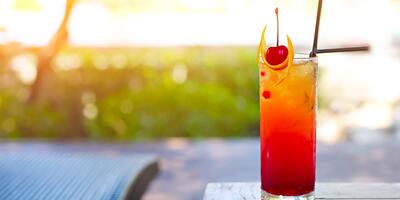 Drink fatigue
"Drink fatigue" is when guests drink more than they normally do just for the sake of utilizing the drink package's benefits for the fullest. Whenever you are contemplating a drink, it is important to ask yourself if you really want a drink, or if you are getting one just because you have a drink package.
If you are sailing on a 14-night European cruise, are you going to over indulge every night and feel groggy while exploring different ports? If you are on a shorter cruise, getting a drink package might make more sense than on a longer cruise. Ordering 5+ drinks per day for 3 or 4 days is much easier than for 7+ days.
Convenience
One of the biggest pros of purchasing a drink package is the convenience and peace of mind. You do not have to worry about opening your onboard account and seeing any large sum or think about if you actually want to spend the money on a drink at that moment. 
Even though you are limited to 15 beverages per day, you still have some level of freedom to order a drink just to try it, rather than sticking to your tried-and-true favorites for the entire cruise. If it ends up not being your favorite drink, you can order something else without feeling as though you wasted $11+!
Image
Vacation budget
By pre-purchasing a drink package, you know exactly how much you will be spending in alcoholic (or non-alcoholic) beverages before you vacation even begins. This means that you can more appropriately budget for your vacation, especially if you are really unsure about how much you are going to drink.
Of course, there are tons of other things that you can choose to spend your money on instead of a drink package, such as a pre- or post-cruise stay in the embarkation and disembarkation ports, shore excursions, spa treatments, and souvenirs. If you would rather allocate your vacation money towards other incidentals, that is fine, too. Paying for each drink á la carte vs pre-purchasing a package is up to your discretion. 
Holland America Line's "Have It All" cruise fare
Image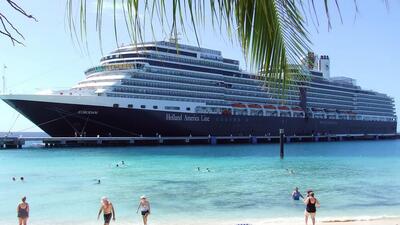 When you are booking your Holland America cruise vacation, you have two options for fares. The first is a standard fare that includes accommodation, transportation between ports, entertainment, and select food and beverages. The second is known as "Have It All," which adds the Signature Beverage Package, gratuities, a  specialty dining experience, shore excursion credits, and Surf Wi-Fi to your rate.
If your sailing is between 6 and 9 nights, you will get one specialty dining meal and $100 in shore excursion credits. If your sailing in 10 to 20 nights, you will get two specialty dining meals and $200 in shore excursion credits. Finally, if your sailing is 21+ nights, you will get three specialty dining experiences and $300 in shore excursion credits. 
The price difference between the standard cruise fare and more inclusive package depends on how long your sailing is. 
On, for instance, a 7-night Adriatic Gems cruise, the base fare for an inside cabin based on double occupancy starts at $1,064 per person. The "Have It All" rate for the same sailing and cabin is $1,449 per person. There is more of a gap between the pricing on longer cruises. The cheapest rate on a 14-night Western Caribbean cruise is $1,509 per person. The "Have It All" rate jumps up to $2,279.
If you want to upgrade from the Signature Package to the Elite, you can do so once you board the ship, but it must be done before you get your first beverage. The price is around $10 per day for the upgrade, and everyone in the cabin must opt to change to the Elite Package. 
Purchasing a drink package online
Image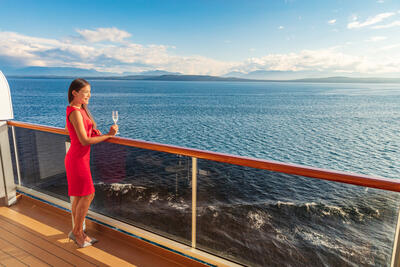 Once you book your cruise, you will gain access to Holland America's online portal, which allows you book cruise add-ons such as shore excursions, specialty dining, drink packages, and Wi-Fi that will enhance your vacation. 
You can purchase any add-ons up to 72 hours before your sailing. You may also call Holland America Line directly if you would prefer to speak to a representative. 
Frequently Asked Questions
Image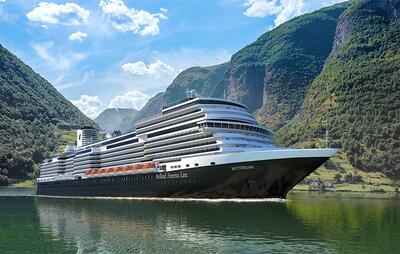 Does every person in the stateroom have to purchase a package?
If one person opts to get purchase a drink package, all other guests of legal drinking age in the same stateroom are required to do so as well. Underage cruises will have to purchase the Quench Package. 
Additionally, if you are sailing with a pregnant guest, recovering alcoholic, or someone with another medical issue that does now allow for alcohol consumption, you may contact Holland America Line to see if they are able to purchase a non-alcoholic package instead. 
Purchasing a drink package is completely optional, and you are not required to have one to sail!
Are Holland America Line drink packages unlimited?
Yes, there is a no daily limit on most of Holland America's drink packages. For all packages other than the Coca-Cola Package, there is a 15 daily drink maximum. 
You are allowed unlimited fountain beverages with the Coca-Cola Package.
Do Holland America Line drink packages include gratuity?
Yes. The 18% gratuity is included in the final purchase price, meaning that you do not have to tip onboard unless you choose to do so. If you see that your package price fluctuates, it most likely has to do with the gratuity being added. 
Can I use Holland America Line drink packages at Half Moon Cay?
Unfortunately, no. Holland America Line drink packages are not valid on Carnival's private island of Half Moon Cay. Regardless of whether or not you have a drink package, you will have to pay for all of your drinks á la carte while onshore. 
How to cancel a Holland America Line drink package?
If you purchased your package in advance via the online portal or phone, all you have to do is log into your account and search through your order history. From there, you can easily cancel your package for a refund to your original payment method. This must be done at least 72 hours before your cruise date.