A crucial aspect of planning any cruise vacation is knowing what is and is not included in the advertised fare. 
You might notice that when you are at the final stage of the booking process, the price is more than when you selected that specific itinerary. This is due to some hidden fees that cruise lines do not include in the rate, such as port fees and gratuities. 
Gratuities are the tips that cruise ship crew members receive. They are divided to help cover the cost of everyone who works to make your vacation memorable, including stateroom attendants, dining and culinary services staff, the guest services team, and others who work behind the scenes and contribute to the overall cruise experience.
Many first-time cruisers are confused about how tipping works onboard cruise ships and may find themselves asking questions like "Who do you need to tip onboard?" and "Should you carry cash or tip on your cruise card?" 
To help you better understand crew gratuities, here are 10 do's and don'ts of tipping on a cruise ship. 
DO know how much your daily rate will be
Image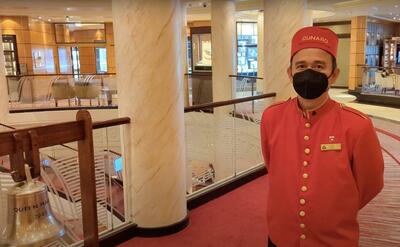 There is not one fixed rate that all cruise lines adhere to. Rather, it differs between each line and stateroom category. Those staying in suites will pay more than those staying in standard cabins; however, everyone in standard interior, ocean view, and balcony cabins will pay the same rate. 
Carnival Cruise Line: $16.00 for standard cabins and $18.00 for suites
Celebrity Cruises: $18.00 for standard cabins, $18.50 for Concierge and AquaClass cabins, and $23.00 for The Retreat
Disney Cruise Line: $14.50 for standard cabins and $15.50 for Concierge rooms and suites
Holland America Line: $16.00 for standard cabins and $17.50 for suites
MSC Cruises on a sailing that goes to the Bahamas, Caribbean, Asia (China, Japan, and Korea), and South America: $14.50 for passengers 12 and older, $7.25 for guests between the ages of 2 and 11, and no daily gratuity for guests under the age of 2
MSC Cruises on a sailing that goes to the Mediterranean, Northern Europe, Southern Caribbean, United Arab Emirates, India, and Red Sea: 12 euro for passengers 12 and older, 6 euro for guests between the ages of 2 and 11, and no daily gratuity for guests under the age of 2
MSC Cruises on a sailing that goes to South Africa: $10 for passengers 12 and older and $5 for guests between the ages of 2 and 11
Norwegian Cruise Line: $20.00 for standard cabins and $25.00 for The Haven
Princess Cruises: $16.00 for standard cabins, $17.00 for mini-suites and the reserve collection, and $18.00 for suites is $18.00.
Royal Caribbean: $18.00 for standard cabins and $20.50 for suites
Virgin Voyages includes all gratuities in their advertised cruise rate, so you will not be asked to prepay for any or notice any daily gratuity charges on your onboard account. 
DON'T forget to bring enough cash to cover tipping during shore excursions
Image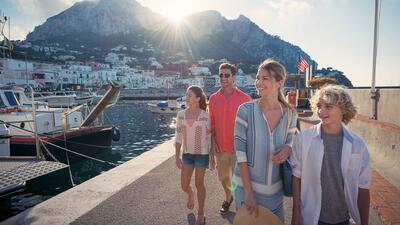 Gratuities only cover tips onboard the ship, so you will want to make sure that you bring cash to tip your tour guides on excursions. If you are traveling internationally, you will want to bring the local currency, such as euros or Norwegian kroner. 
Those on private tours will want to bring even more than those going on cruise line sponsored or third-party group excursions. 
Read more: 11 common cruise shore excursion mistakes to avoid
DO understand what gratuities cover
Image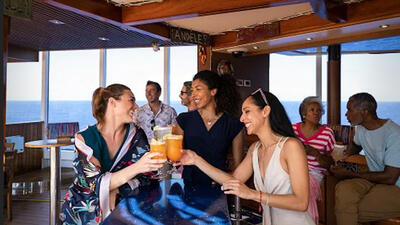 The daily gratuity that each passenger pays is to cover the services of crew members onboard and are divided among the dining, bar, and culinary teams, stateroom attendants, as well as the hotel service team.
Because gratuities are automatically charged on a daily basis, you do not have to worry about tipping each crew member yourself throughout the cruise. 
That being said, many passengers like to leave extra cash tips for their stateroom attendant and dining room waiters because they personally attended to their travel party for a prolonged period. 
DON'T have all of your gratuities removed once onboard
Image
If you are unhappy with the service you received during your cruise, you may speak to the Guest Services team and have the daily rate adjusted or even completely removed; however, this is greatly frowned upon. 
Instead of removing the gratuities, visit Guest Services as soon as any service issues arise. They will work to get them resolved in a timely manner! 
DO understand what purchases are subject to an additional service fee
Image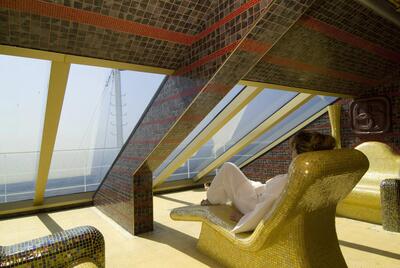 Certain purchases on the ship are subject to an additional service fee. In short, it is just a gratuity for the service provided, whether it's crafting an alcoholic beverage, serving you in a specialty restaurant, or making sure that you leave the spa feeling like a brand-new person. 
The percentage varies by cruise line. Royal Caribbean, for instance, charges 18% on beverages, so if you order a $14 cocktail, your total will actually end up being $16.52. You can expect this to be anywhere from 15%-20% depending on which cruise line you are sailing with. 
Read more: 14 cruise ship extra charges you should know about
DON'T feel obligated to tip for every additional service 
Image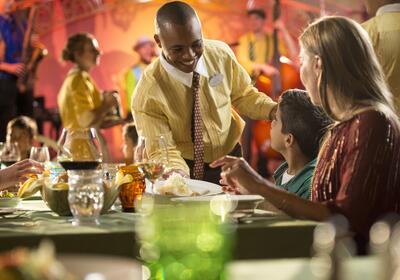 Since gratuities are automatically added to most services, you do not have to add an extra tip every time you order a drink or are assisted by a crew member. 
When you get the receipt for your purchase, you will notice that there is a line for an additional gratuity; however, you are able to leave this blank. 
At the end of the cruise, some people will leave a tip for their stateroom attendant and dining staff. If you feel like this is something you would like to do, you do not need to worry about leaving them a tip every night. 
DO bring small bills
Image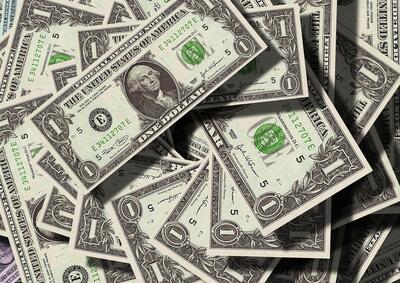 There are some instances where you will be thankful that you brought some small bills with you, one being before you even step foot on the ship!
When you arrive at the cruise terminal, there will be porters there to grab your luggage. It is customary to tip them $1-$2 per bag for their services. If you are a family of four with four large suitcases, this will mean tipping around $8. 
Additionally, even though you are not required to tip extra on drink or spa purchases, you may feel that the service warrants it. In that case, it is always nice to be able to directly hand the bartender or spa specialist some cash. 
Some cruisers even swear by giving a bartender a tip at the beginning of the cruise and claim that it gets them better service. This, however, is never guaranteed to happen. 
DON'T tip the youth staff
Image
The youth programming onboard cruise ships is one of the reasons why they make a great family vacation, and what makes it even better is that most of the services are included in the cost of your base fare! Some cruise lines and ships may offer late-night babysitting for an additional fee; however, daytime programming will not cost you anything extra!
At the end of the cruise, you may feel like you should tip the staff members who kept your kids safe and entertained while you got some much-needed adults-only time. Since this is included in the cost of your cruise, you do not have to leave an extra gratuity. Hooray for family-friendly vacations!
Read more: Which Cruise Lines Are Kid Friendly?
DON'T forget to prepay your gratuities in advance 
Image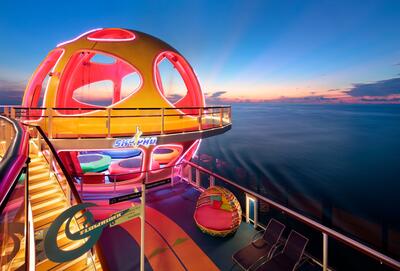 Prepaying your gratuities in advance means that you will be able to appropriately budget for your cruise vacation. This can be done when you make your initial deposit, as well as prior to embarkation by directly calling the cruise line. If you booked through a travel agent, they will be able to assist you in getting them prepaid. 
A major benefit of prepaying them is that you will be able to make payments since the total will be factored into the final payment amount. In other words, you can add your gratuities and pay them off like the rest of the cruise fare.
Read more: Worth it or not: Carnival prepaid gratuities 
DO research your cruise fare to see if they are included 
Image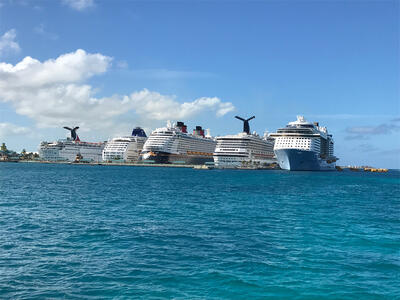 While most mainstream cruise lines do not include gratuities, many luxury lines do, such as Regent Seven Seas Cruises, Silversea Cruises, and Seabourn. Of course, you are paying a premium to cruise on these lines, and most of them are as close to an all-inclusive vacation as you can get. 
That being said, some inclusive rates from mainstream cruise lines, such as Princess Cruises and Virgin Voyages, also include gratuities. Prior to settling on a specific line, you will want to research to see if the tips are an extra cost or not. 
Read more: What's included in my cruise fare?