There's no doubt that the hardest part of planning your first cruise is the first step: picking a cruise line. There are more than 40 different cruise lines that operate around the world, each offering their own unique experiences. 
No two cruise lines are alike, making the choice seemingly more difficult to narrow your choice down to just one cruise line. 
Of course, you can expect to receive outstanding service on any cruise with tons of delicious food and entertainment while you sail from port to port. That's where the similarities end between all cruise lines, though.
Image
Some cruise lines operate mega cruise ships with everything from surf simulators, to rope courses, and roller coasters on the top deck. Other cruise lines offer intimate expedition voyages to remote and exotic locations like Antarctica. There's even a few cruise lines that feel like luxurious floating boutique hotels that provide an all-inclusive vacation experience.
Lucky for you, surveys continually show that first time cruisers are highly satisfied with their vacation choice - in fact, the majority of first time cruisers state they would cruise again. So, the odds are in your favor that you'll love your first cruise and want to go cruising again and again. 
Cruising is also becoming increasingly more popular as a vacation choice, especially among millennials who see the convenience and value of traveling on a cruise ship. Gone are the days where cruising was just for older travelers playing shuffleboard on the top deck - and the newest, techiest cruise ships confirm that. 
Image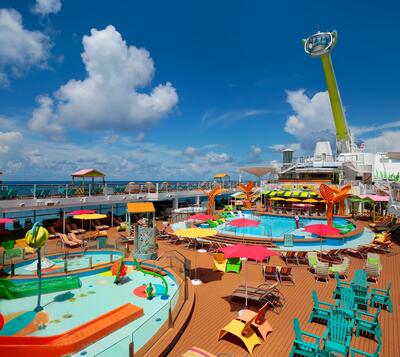 Before booking your first cruise, you'll need to do some research to understand which cruise line fits your travel needs; more importantly, the cruise line you pick needs to offer sailings that fit your vacation budget. 
Here's our guide to picking the right cruise line to help you have the best vacation yet!
Cruise Line Overview: The Big 7
Image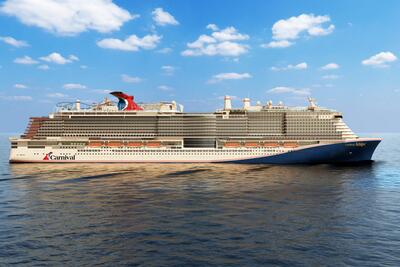 There are 7 cruise lines that essentially dominate the cruise industry, which we will refer to as The Big 7. These include:
Royal Caribbean International
Carnival Cruise Line
Norwegian Cruise Line
Celebrity Cruises
Princess Cruise Line
Holland America
Most likely, you will be sailing on one of these cruise lines for your first cruise solely because of the number of cruise ships and itineraries offered by these lines.
Royal Caribbean International
Image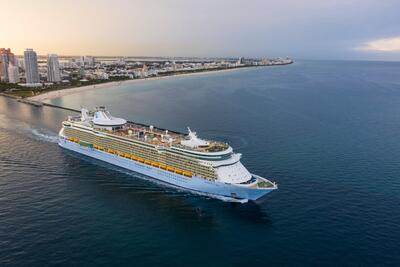 The biggest cruise line in the world, based on passenger capacity, is Royal Caribbean International. With 26 ships that can hold nearly 90,000 passengers, and four more on order for delivery by 2026, Royal Caribbean comprises about 22% of the cruising industry.
With mega cruise ships that have major wow factors and sail in markets around the world, Royal Caribbean is a popular choice among cruisers of all ages. You'll find adventure on around every corner of a Royal Caribbean ship, along with adult-only relaxing areas and specialty dining restaurants serving up incredible cuisine.
Carnival Cruise Line
Image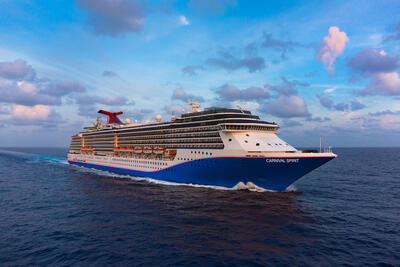 Carnival Cruise Line is the most budget friendly cruise line and branded as the 'most fun ships' of the cruise industry. You'll find nonstop activities on a Carnival cruise ship with a party-like atmosphere from sunrise to sunset.
Carnival Cruise Line also has the most sailings for weekends and short itineraries, making this a perfect choice if you want to dip your toes into the cruising world. As such, you can expect to find many families onboard a Carnival cruise, along with plenty of people who just want to have a good time with a drink in hand. 
Their newest ship, Mardi Gras, is the first to feature a rollercoaster at sea and dining partnerships with Emerli Lagasse and Rudi Sodamin.
Norwegian Cruise Line
Image
Similar to Royal Caribbean, Norwegian Cruise Line's newest cruise ships have major onboard thrills - like a multilevel race car track. These floating resorts have a family-friendly atmosphere and freestyle approach to cruising.
Norwegian Cruise Line aims to offer a carefree vacation for people of all ages, making it a great choice for many first time cruisers. The cruise line has actually ditched nearly every cruising tradition to create a refreshed, trendy environment onboard. Dine whenever you want and wear whatever you're feeling to dinner, too!
They are also trying to implement a more "inclusive" approach to cruising with their "Free at Sea" program, which includes additions such as wi-fi, drink packages, shore excursion credits, and specialty dining. 
MSC Cruises
Image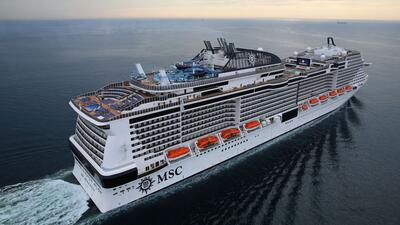 European cruise line MSC Cruises has also gravitated towards building huge, resort-style cruise ships with plenty of thrilling attractions. Everything from giant water slides to race track simulators can be found on MSC's newest ships. Cruisers also love the exceptional service and cultural cuisine found onboard without breaking the budget.
Because of their recent venture into a more permanent Caribbean market, their private island, Ocean Cay Marine Reserve, is relatively new and highlights the company's commitment to environmental conservation and sustainability. 
Because of its European flair, you can expect an enriching and immersive onboard experience.
Celebrity Cruises
Image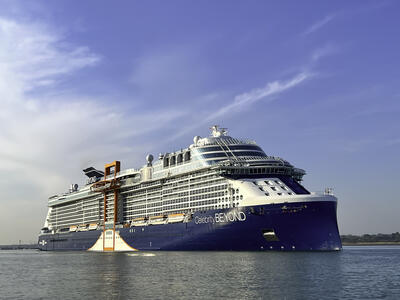 Within the same family as Royal Caribbean, consider Celebrity Cruises to be the older, more refined big sister. These luxurious ships are known for offering stunning entertainment, gourmet cuisine and even a famous martini bar.
Celebrity Cruises also provides attentive, personalized service to elevate the onboard experience. While still family friendly, Celebrity Cruises operates a smaller fleet that appeals to a more adult population.
Holland America Line and Princess Cruises
Image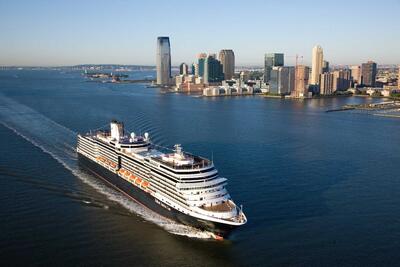 If you're hoping to have a quiet, relaxing and serene cruise that focuses on activities like wine-tasting, cooking classes and enrichment lectures, you might want to consider cruising with Princess Cruises or Holland America. Elegance is at the core of both of these cruise lines, tending to cater to mostly adult cruisers with attention to detail throughout their ships.
Holland America appeals to an older demographic with exceptional cuisine, plenty of live music and low-key environment. On the other hand, Princess Cruises can appeal to everyone in the family, as they have partnered with the Discovery Channel and Animal Planet to create enriching, educational onboard activities that appeal to all ages. 
Image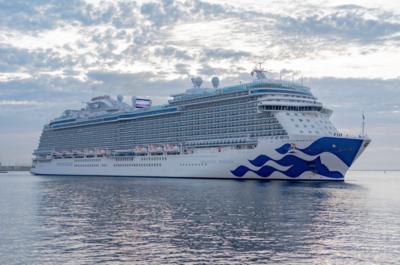 Princess Cruises offers longer, more exotic itineraries around the world. While still offering worldwide sailings, Holland America is best known for its stunning Alaska itineraries. 
Other Cruise Lines
Image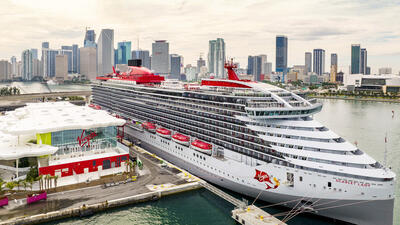 As we mentioned, there are more than 40 cruise lines that operate around the world. Although your first cruise will likely be on one of The Big 7 cruise lines we just described, there are other cruise lines to consider as well.
These cruise lines operate smaller fleets and tend to focus on certain geographical locations.
These other cruise lines that operate fleets include:
Disney Cruise Line
Virgin Voyages
Costa Cruises
Viking Cruises
P&O Cruises
TUI Cruises
Aida Cruises
Disney Cruise Line
Image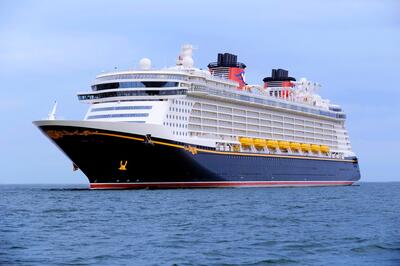 Disney Cruise Line mostly sails in North America, although you can find sailings to Europe and Alaska as well. For a premium price, your family can experience the magic of Disney onboard one of Disney's cruise ships. As of September 2022, there are only five ships within Disney's fleet. This is expected to grow with the delivery of the Disney Treasure in 2024. 
From enchanting themed dinners to character meet and greets, your family will love all of the activities and amenities offered onboard.
Virgin Voyages 
Image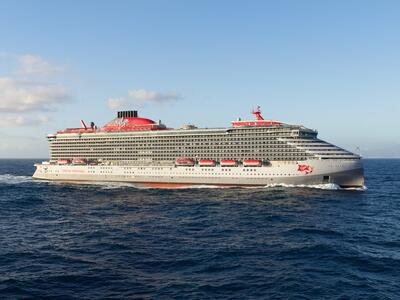 New to the cruising scene is Virgin Voyages. This niche cruise line made a splash in the industry by offering adult-only voyages that feature everything from innovative dining to onboard a tattoo parlor.
Virgin Voyages is tapping into the newest segment of cruisers - the millennials. Cycling classes, smoothie bars and plenty of restaurants replace traditional dining and buffets. 
European Cruise Market
Image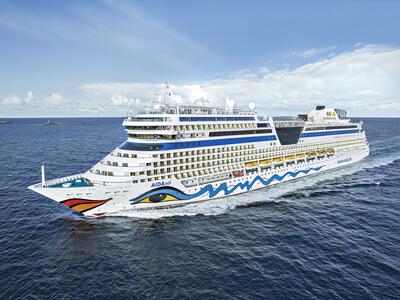 The European cruise market, including Viking Cruises, Costa Cruises, TUI Cruises, Aida Cruises and P&O Cruises, features cruise ships that have a smaller North American presence and cater to European cruisers.
If you're looking to sail Europe in the off-season, such as November through March, you will likely need to sail with a European-based cruise line that sails all year.
Premium Cruise Lines vs Premium Suite Experiences
Image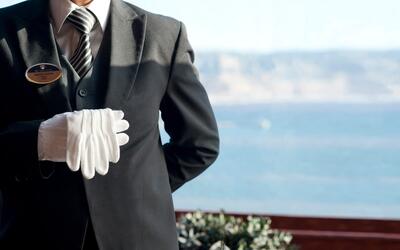 Certain cruise lines aim to provide a premium cruise experience, therefore costing more than the more affordable cruise lines. 
However, nearly all cruise lines have transitioned to offer premium experiences onboard with luxury suites, which often give access to exclusive areas onboard. If you want to splurge on your cruise, you don't need to necessarily book with a premium cruise line anymore. 
For example, Norwegian Cruise Line offers suites in The Haven, which give guests incredibly spacious and luxurious cabins and access to a private sundeck, restaurant, pool and fitness center. 
Image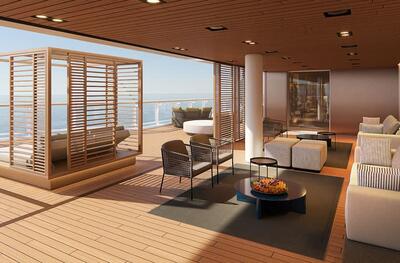 On the other hand, Royal Caribbean has expanded its stateroom selection on its Oasis and Quantum class ships to include a large variety of amazing suites, including the Ultimate Family Suite; this 2-level stateroom features a slide, gaming room, and a private butler. 
Even the most budget-friendly cruise line, Carnival Cruises, has incorporated high-end suites onboard its newest Mardi Gras ship. These suites, known as Excel Suites, are spacious suites with huge living spaces and access to the resort-style, exclusive area called Loft 19. 
Essentially, don't neglect some of the more affordable cruise lines under the assumption that you won't receive a premium experience. Booking in one of these luxury suites with special amenities will make you feel like you're sailing on an entirely different cruise ship than those booked in other standard cabins.
Ocean or River Cruise?
Image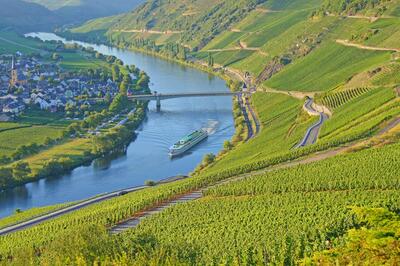 Another important consideration when booking your first cruise is deciding if you want to sail on an ocean cruise ship or river cruise ship. While you might think these are similar vacation options, river and ocean cruises offer entirely different experiences.
Ocean cruises are on large cruise ships that sail in the open water while river cruises sail inland between cities on a river. River cruises are most common in Europe, although you can find river cruises around the world. These typically appeal to an adult audience; in fact, some cruise lines have an age minimum of 18 years or older.
Cruising on the Rhine River, Nile River or even on the Amazon River are all offered through various cruise lines. River cruises are a great option if you are looking for a quieter, more intimate experience while visiting unique locations that otherwise can't be reached by ocean.
Image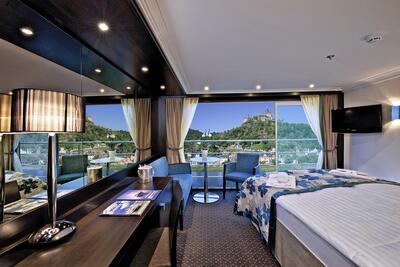 The most popular river cruise lines include:
1. Viking River Cruises
2. Avalon Waterways
3. Ama Waterways
4. American Cruise Line
5. Uniworld Boutique River Cruises
6. Riviera River Cruises.
However, don't expect to find bells and whistles on a river cruise ship, as these are significantly smaller than ocean liners. With more limited space, you can expect to have more limited options for dining, entertainment and activities.
But, don't let this turn you away from river cruising. Many cruisers absolutely love their river cruising experience and appreciate the opportunity to visit more unique locations. 
Typically, river cruising is more expensive than cruising on an ocean cruise ship. These are considered to be more premium cruising experiences, although many river cruise lines offer promotions and discounts throughout the year. Additionally, you can often snag free flights included with your cruise fare.
Establishing a Budget
Image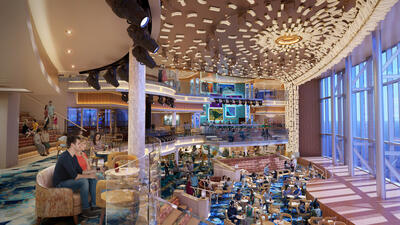 Now that you have a basic understanding of the cruise lines, the most important step of booking your first cruise is establishing your budget. 
As we just explained, every cruise line offers a unique experience and caters to a different demographic of cruisers. Even within one cruise line, you can find a wide range of prices depending on the age and size of the cruise ship. 
Figuring out your budget will help you narrow down an itinerary based on length and destination as well. Longer cruises might offer cheaper nightly fares, but this can add up when sailing on a 14-night itinerary. Similarly, some destinations are inherently more expensive than others. 
Image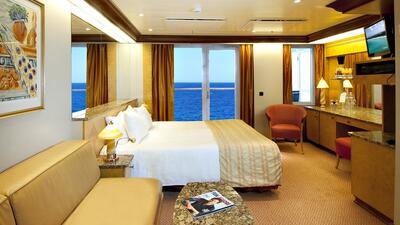 Whether you need to travel to your cruise is also a major consideration to keep in mind. Driving to a departure port will be the cheapest option. If you need to book flights for your cruise, consider how much this will cost and incorporate that into your vacation budget. For example, flying to Europe from the United States for a cruise could add thousands of dollars to the cost of your vacation. 
You might also need to book a hotel to stay in the night before your sailing departs, which we always recommend to add buffer time for unexpected flight delays or cancellations.
One final consideration is allocating how much you plan to spend in port. Excursions, especially through the cruise line, can add up throughout a cruise. Itineraries with more ports mean more opportunities to spend money on excursions or activities. 
Picking a Cruise Ship
Image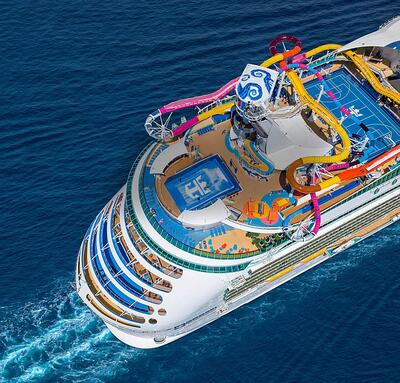 Once you've decided on a budget and cruise line, you will still find tons of itineraries, destinations and cruise ships to choose from. When picking a cruise line, do some research on the different classes of ships offered by each company. You can often find cruise ship specific reviews online.
Royal Caribbean, for instance, has a fleet of 26 ships that sail around the world. Operating some of the biggest cruise ships in the world, you'll still find a varied experience even among all of Royal Caribbean's ships. 
Depending on where you want to depart from and which itinerary you're considering, you should research which cruise ships check all the boxes for your vacation needs. 
Image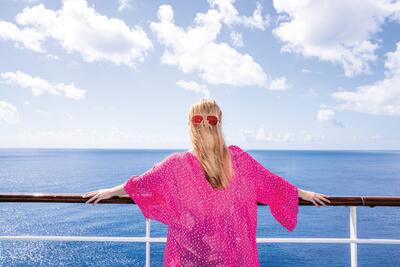 You might find one cruise line has a cruise ship that better fits your needs than another, especially if you want to sail on a newer and bigger ship. 
Typically, smaller and older ships won't have all the onboard thrills and activities you're looking for; similarly, the giant cruise ships won't always provide an intimate and quiet experience.
If you're looking for the latest and greatest that the cruise industry has to offer, one of the Big 7 cruise lines will be your best bet. These cruise lines are building cruise ships with more activities, eateries and onboard thrills than you can imagine. Those wanting a more relaxing and subdued cruise experience might consider an older cruise ship that exudes the essence of traditional cruising.  
Regardless of which cruise ship you pick, you're sure to love your first cruising experience!