I'll never turn down the opportunity to hop on a plane. I love the airport experience, even if it can be frustrating. I'll even go out of my way to arrive early sometimes, and you can almost always find me in an airport lounge with a cocktail in hand before my flight!
But let's be real– flying is expensive, from airport parking, to baggage fees, and even New York City's infamous $28 airport beer. 
When planning a cruise, you are almost always guaranteed to save money if you choose a port within driving distance. Not only that, it is often much more convenient! 
Here's why you should consider sailing out of a port within driving distance!
You don't have to arrive a day early
Image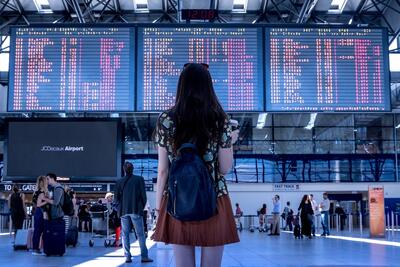 When flying to a cruise port, you should always try to arrive the day before you are scheduled to depart. Life, unfortunately, happens: airplanes have technical issues, weather conditions cause delays, and crews don't arrive on time. 
Flying in early means paying for an additional day of parking at the airport, extra meals, and a hotel. It could also require taking another vacation day before your vacation even begins! If you live within driving distance, you can wake up the morning of the cruise and make a leisurely cup of coffee in your kitchen before hitting the road.
At some point, I want to try sailing out of New York City. It would take me only thirty minutes (and $2.75) to reach the Manhattan Cruise Terminal! 
Save on airline baggage fees
Image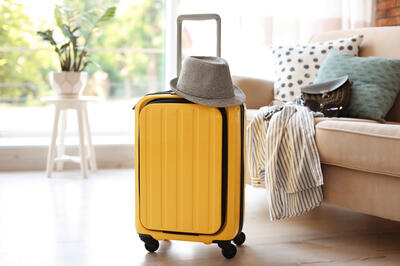 Paying to check luggage is expensive! Most of the major airlines charge between $30 and $35 for your first bag, unless you maintain status with them. If you are a family of four, this could mean paying $240 to $280 in just baggage fees! And, if you're like me and a chronic overpacker, the dreaded overweight fee can put a damper on your trip before it begins. 
On the last cruise I went on, two of my friends were flying Spirit, and since they don't even allow a free carry-on, they were stuck paying for each bag. One of my friends refused to pay and stuffed everything in a camping backpack that was barely small enough to count as his "personal item." 
If you live within driving distance, you can bring as much luggage as you'd like without paying any additional fees. Snorkel gear? Bring it! Can't decide on a dress or shoes for formal night? Pack a few options! And you'll have more room for souvenirs, too. 
Utilize hotels with parking packages
Image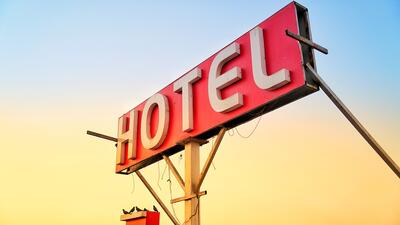 Sometimes, you might live close enough to the port to drive in the morning of departure, but arriving the night before would make for a more leisurely morning. Even if you do live close enough to drive in the morning before the cruise, sometimes it is nice to kickstart your vacation by relaxing in a hotel room that's only minutes away from the port. 
It is no surprise that parking at the port can be expensive. Thankfully, many hotels will allow cruisers to bundle discounted or free on-site parking with a pre-cruise stay!
If sailing out of Tampa, for instance, the Holiday Inn Express & Suites Tampa East - Ybor City offers a Stay and Cruise Package that includes free parking and complimentary transportation to and from the port! In comparison, the Port of Tampa Bay charges $15/day plus tax!
Last minute sailings
Image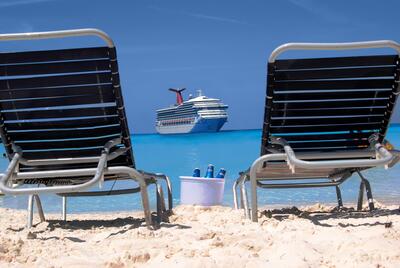 Sometimes, cruise lines offer incredible last minute discounts, or maybe you had a stressful week and want a spur-of-the-moment getaway! 
If you live within driving distance, you don't have to worry about last minute airfare or other travel arrangements, meaning you can cruise more frequently for less!
When I was 14, my family had originally planned to go to Gatlinburg, Tennessee for Spring Break. One week before departure, my mom found an amazing deal on the Oasis of the Seas (so good that my uncle even decided to fly from New York because he couldn't turn down the pricing)! 
There was no way we could snag four plane tickets from North Carolina to Fort Lauderdale at a decent price, so we had to drive. It wasn't bad, though, because we left the night before the ship departed to break up the driving. If we lived any further, I'm not sure we would've been able to take advantage of the last minute deal! 
Different itineraries
Image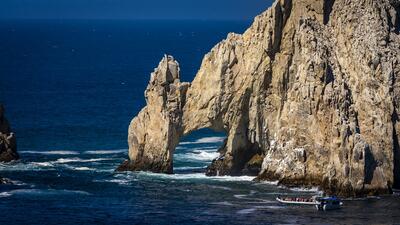 When people think of cruising, they often think about the Caribbean and Bahamas, but if you live on the Pacific Coast, for instance, you have access to great itineraries within driving distance! 
Many cruise lines – like Carnival, Disney, Princess, and Royal Caribbean – offer sailings to the Mexican Riviera from Los Angeles (Long Beach), California; San Diego, California; and San Francisco, California. 
If you live in Washington or Oregon, consider driving to Seattle for an Alaskan cruise instead of flying to Canada, and residents of the Northeast can sail to Canada/New England and Bermuda from Boston!
In 2023, Carnival is even offering cruises to Bermuda from Norfolk, Virginia onboard the Carnival Magic, which makes those residing in the Carolinas within driving distance to another cruise port (they already offer cruises from Charleston, South Carolina). 
You don't have to be on the newest ship sailing to the Caribbean to have a fantastic vacation. Look at what options are available close to you! 
Pack the car and set sail!
Image
Sometimes, flying to a cruise port is unavoidable, like if you want to sail to Europe or live in a landlocked state. If, however, you have the opportunity to sail from a port within driving distance, there are numerous advantages that make it worth trying!
Enjoy the ease of having one less thing to plan, hop in your car, and have a safe voyage!