The Mexican Riviera is an idyllic, sunny region consisting of 20 cities spanning almost 1,500 miles along Mexico's Pacific coast.
A popular cruise destination, it has many famous ports of call, offering a range of activities, varying landscapes, and stunning beaches, as well as a showcase for Mexico's rich culture and renowned food and drinks. 
The best time to cruise depends on a number of factors. Budget, crowds, weather, and local activities can all play a role in figuring out the ideal time to travel.
Here is a look at what to consider when deciding when to cruise on Mexico's west coast.
Cruises to the Mexican Riviera
Image
Not to be confused with the Riviera Maya, the west coast of Mexico has long been a popular spot for travelers seeking the glorious sun and sand of the region. Stanley McDonald, the founder of Princess Cruises, takes credit for the term, coined in trying to emulate the allure of the French Riviera.
Today, these famous resort towns have become crowd-pleasing ports of call. Most cruises sail from Los Angeles (Long Beach), San Francisco and San Diego on itineraries ranging from 2 to 7+ days. Ports such as Puerto Vallarta, Cabo San Lucas, and Mazatlán are frequent stops on major cruise sailings.
Image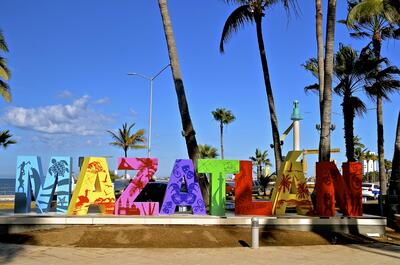 Although known for beaches, there is much more to this southern destination, with a large variety of activities, diverse topography that ranges from deserts to jungles, and exceptional cultural experiences. 
Price and crowds
Image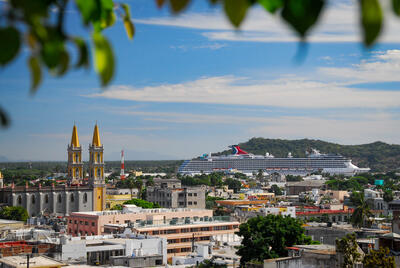 Cruising can be an economical way to see the Mexican Riviera; however, there are some peak times that see a spike in cruise fares. Post pandemic, pent up demand for cruising has altered some previous pricing trends. A review of fall 2022 and 2023 shows increasing prices in the winter months, with many of the best deals coming in September and October.
Typically, May and June are also considered shoulder season; but for upcoming in 2023, some of the major cruise lines like Carnival Cruises and Norwegian Cruise Line are offering fewer cruises during this time frame, resulting in less deals. Disney Cruise Line only sails in this region seasonally, so it is nearly impossible to find a deal through them. 
Image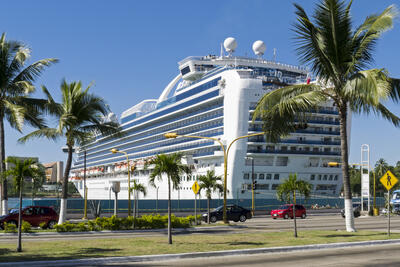 As one would expect, popular vacation times like Christmas and spring break are in high demand, translating to higher prices. With plenty of land-based tourists during these times, there are more crowds and excursions can be more expensive. This is also the driest weather time of year, making it all the more appealing.
Some cruise lines like Royal Caribbean and Carnival Cruises have online search tools that highlight the best price for sailings across multiple dates and different cabin types. A helpful benefit for cruisers wanting to see how far their money goes.  
Weather and Climate
Image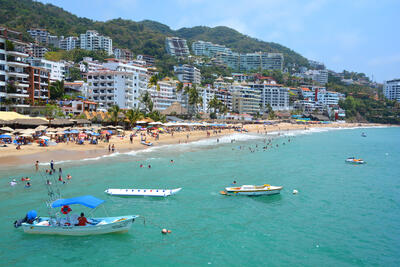 Mexico is a big draw due to its warm climate, which is abundant throughout the year. Generally, cruisers can expect weather in Mexican Riviera that averages in the 80s, peaking into the 90s in the summer and early fall. November to April is the driest time of year and can occasionally see temperatures in the 70s.
Given the size of the Mexican Riviera, the weather is not the same throughout the whole stretch of the coast, something for cruisers to keep in mind. Leaving California, ports can be a little cooler at the start of the cruise, with weather warming as the ship sails south. A good idea to keep a sweater/jacket on hand for this part of the journey, especially if you are embarking from San Francisco. 
Image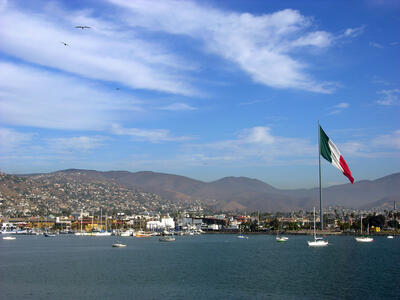 Ensenada, a frequent destination for shorter cruises, can dip down in the 60s in December, and unlike ports further to the south, it has more rainfall in the winter months, with summer being its drier time.
While technically in California, some Mexican Riviera itineraries include Catalina Island. With a mid subtropical climate, cruises can expect highs in the mid 70s during the summer and mid 60s during the winter. In the winter, expect lows in the high 40s. 
Hurricane Season
Image
Late summer and early fall is the height of the hurricane season; however, this area of the west coast does not tend to get as many storms (and high level of intensity) in comparison to the east coast. But it is a possibility.
Hurricanes need warm water to grow and generally tend to move in a northwest direction in this part of the world. This trajectory means that few storms reach the homeports on California costs, but traveling south, the water warms increasing the possibility of inclement weather. Even without hurricanes, this season can bring more showers, turbulent water and wind, which may be less desirable on excursions.
Cruise lines do a good job of monitoring tropical storm development and plan well ahead. This can mean skipping a port, or other deviations in the itinerary, as the ship sails around bad weather. Travel insurance is always a good idea, especially when traveling this time of year.
Wildlife
Image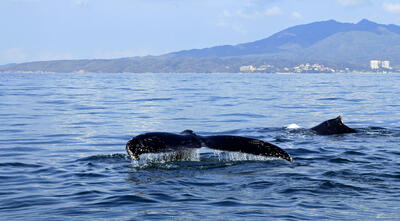 One of the greatest benefits of a cruise to the Mexican Riviera is the opportunity to see some of the incredible wildlife that frequent the Pacific Ocean.
Whale watching is a popular excursion, especially in Cabo San Lucas. The majestic creatures travel south in late fall and north again in late spring, making for memorable experiences for those lucky enough to see them.  
Image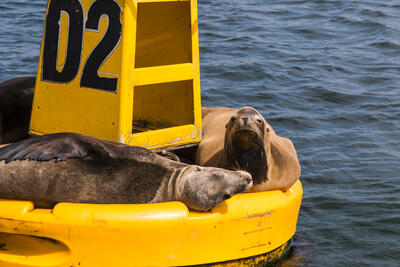 With less rain and calmer weather, winter is the ideal time for snorkeling. Puerto Vallarta's famous arches rock formation (Los Arcos de Mismaloya) is located in the protected marine life zone and there are lots of opportunities to see local marine life including colorful fish, lobsters, octopus, rays, and eels, even sea turtles. The reefs around the arches provide a natural based to snorkel and explore.
Ocean temperatures tend to be warmest in late summer and early fall, with bath like water temperatures in the 80s. The winter can dip down into 70s, which may mean a wetsuit for comfort, depending on how far north the excursion is.
Outdoor activities
Image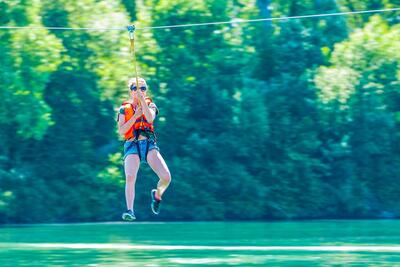 Mexico provides fantastic and adventurous land activities such as hiking, ATV tours and ziplining. The driest part of the year, which runs from November to April, is probably the best bet for these excursions.
For those worried about rain ruining their port day, do keep in mind that Cabo gets little to no rain. The city boasts 340 + sunny days a year, due in part to its proximity to the Sea of Cortez. Described as a tropical dessert, the famous city is always great for a beach day. However, note that some beaches do not allow swimming due to the currents. 
For those wanting to try the famous waves of the Mexican Riviera, summer is the best time to go. Ensenada, and Mazatlán are among the best cruise ports for this type of outing.
Cultural Events
Image
Mexico is known for its festive atmosphere, and there are numerous events throughout the year. Carnaval is among the biggest celebrations, happening in February or March, depending upon the timing of Easter. The largest parties are in cities such as Mazatlán, with parades, colorful costumes, dancing and music; creating quite the fun-filled atmosphere.
Day of the Dead is another famous celebration that occurs on November 1st and 2nd, with lots of activities to honor the departed. Parades, picnics, graveyard vigils, papier-mâché skeletons, and elaborate dress and makeup, are some of the highlights. Pan de muerto, a sweet bread, along with sugar skulls are popular culinary treats that accompany the festivities. There are plenty of things to do throughout the day (not just the evening) for those cruisers wanting to participate.
Although a fun celebration in many parts of the United States, Cinco de Mayo, is not a major celebratory event in Mexico. It commemorates the 19th century military win in the town of Puebla and is a more low key affair. Also, important to note, Easter is one of the most sacred holidays in Mexico, with many businesses closing on Good Friday and Easter Sunday, something to consider when planning outings.