A popular stop on Mexican Riviera cruises, Puerto Vallarta, is a historic city nestled between the Pacific Ocean and the Sierra Madre mountains. Known for its colonial charm, food and beaches, there are many things to do in this sunny locale.
Cruise ships dock right in Puerto Vallarta, making it easy to access the city's numerous attractions. Cruisers can relax, and explore at their own pace or partake in cruise lines excursions, or day tours from well-known local operators.
Looking for a lively beach, a quiet retreat in nature or an action filled excursion, there is something for everyone and every budget.
The biggest problem when visiting this port is trying to pick between all the amazing things to do in Puerto Vallarta. Here is our list of the top ten to try.
Malecon
Image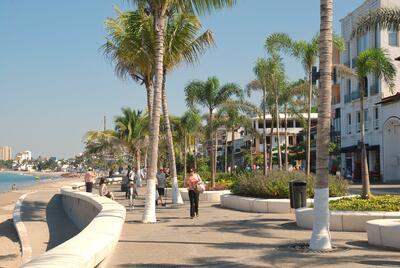 Puerto Vallarta's famous boardwalk, Malecon, runs along the ocean for eleven blocks, where tourists can leisurely stroll and enjoy the scenery, culture, food, and fun of the area. This bustling walkway is an integral part of city life, showcasing statues and other local artwork, along with shops selling authentic wares of the region.
One can't miss show is the Papantla Bird-Men, the legendary pole flyers who dangle from high above, dressed in traditional costumes as part of a celebratory ritual to the gods. Be sure to take a picture at the famous Puerto Vallarta sign and seahorse statue.
To cool off, relax under one of the many palm trees or take a quick break from the sun at a bar or try a local culinary delight.
Beach Day
Image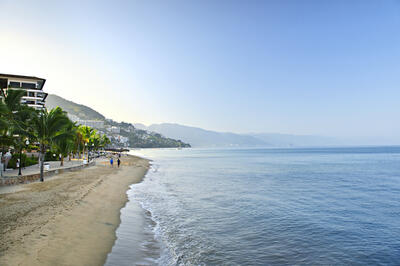 For cruisers looking for an easy port day at a nearby beach, Playa de Los Muertos is a great option, located right off the Malecon boardwalk. Although the name is less than appealing, translating to Deadman's Beach, it is one of the go to spots in Puerto Vallarta. The origin of its name has had several iterations throughout history owing to the pirates frequenting the area. Rest assured, it is a safe spot now.
Everyone is welcome at this popular beach , including families. The water is relatively calm most days, making it a good spot to swim.
Along the beach, there are many activities, including jet skis, parasailing, banana boat rides, and beach volleyball, to name a few. There is an extensive array of food and drink options, and most establishments will let guests use their chairs and umbrellas as long as they purchase drinks or food items. Local musicians play for the crowds, creating a great ambiance. There are lots of small vendors who sell silver jewelry, accessories and souvenirs.
Vallarta Botanical Gardens
Image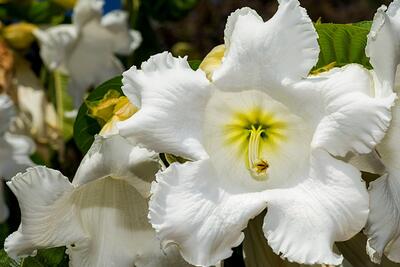 Probably not what some people expect from a renowned beach location, but the area around Puerto Vallarta is lush and tropical, so if you are looking for an escape from the hustle and bustle of the city, visit the Vallarta Botanical Gardens, nestled in the mountains around the city.
This area is both tranquil and full of diverse vegetation. The manicured and natural gardens are home to local wildlife, which can be explored on the many of the trails throughout the gardens.  
Expert guides teach guests about the local area, visiting spots such as the Cactus Garden and the Tropical Fruit Orchard with an impressive collection of oaks, wild palms and agave plants. Also stunning is the Conservatory of Orchids and Native Plants, with almost 300 species native to Mexico. Top off the day with a culinary experience that features locally sourced food and traditional dishes of the region.
Food tour  
Image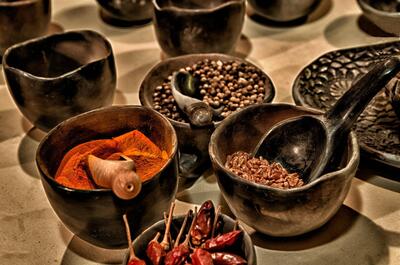 Puerto Vallarta is legendary for its food scene. It offers international cruiselines to suit any palette or preference, but its local bounty is diverse, including seafood from the ocean and its fantastic agricultural products.
There are many ways to explore, whether it be casual tastings or gourmet experiences. Many tours offer samplers at different restaurants, adding in a bit of history and tequila along the way. Another option is a DIY tour along popular spots like the Malecon or the city center.
Be sure to sample pescado zarandeado, a charcoal grilled fish, or a number of maize (corn) based dishes such as Sopa de Elota, a sweet corn soup. Rounding out the corn theme is tejuino,  fermented corn drink with alcohol. A little lighter, Sangrita is sweetened orange juice with ground onion, chili pepper and salt.
Tequila
Image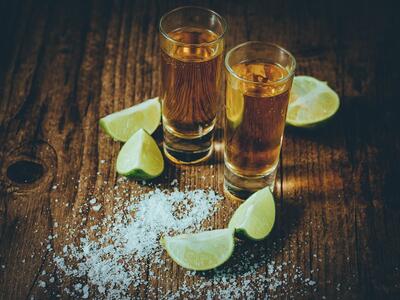 Dining and cocktails go hand in hand, but given the importance of tequila to this area, it deserves its own special shoutout.
There is a reason why Puerto Vallarta is one of the best places to do a tequila tour; it is located in the district of Jalisco, which is the birthplace of the famous drink. It is thought to have been first developed 2,000 years ago by the Aztecs from the juice of agave.
There are lots of ways to experience tequila. A sophisticated connoisseur tasting,  a tequila Museum, or a visit to one of the many local distilleries to see how it's made are all great options.
One particular local favorite is Hacienda Doña Dona Engracia, in the countryside, where guests are treated like family as they see tequila production firsthand. Sample fresh salsa, and try your hand at making a few cocktails.
City tour
Image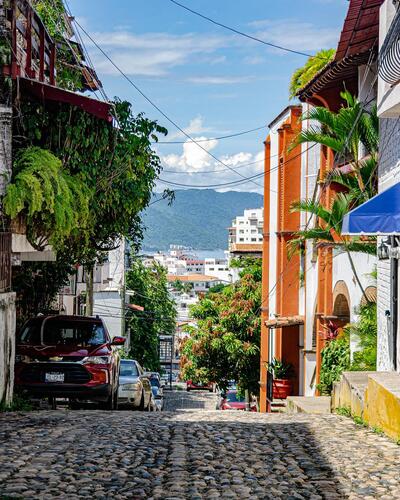 If you love to explore, this Spanish colonial city has oodles of charm and some impressive architecture. Take a guided tour or wander on your own; either way, it is easy to get around, with lots of taxis and the hop on/ hop off buses.
The city's rich past is showcased in the historical Zona Romantica. One of the oldest parts of the city, it still has cobblestone streets, stunning buildings, and a mix of new restaurants, shops and bars. The Church of Our Lady of Guadalupe is another popular spot to visit. Located in the town square, it was built in the early 20th century and has an impressive crown on its tower.
A hidden gem, Isla Cuale is a small island that sits near the Zona Romantica and is easily accessed by bridges on either side. A delightful walk, it has markets, numerous birds, parrots and a local museum.
Snorkeling
Image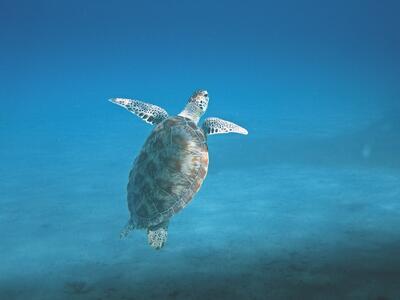 The beautiful waters of the Pacific Ocean offer a multitude of marine activities, and one of the most popular is snorkeling.
An extraordinary spot to visit is Los Arcos (Arches)de Mismaloya The arches were originally part of the mountain range, but time and erosion have allowed the sea to claim it, and it is spectacular.
Located in the protected marine life zone, there is lots of opportunity to see local marine life, including colorful fish, lobsters, octopus, rays, and eels, even sea turtles. The reefs around the arches provide a natural base to snorkel and explore. For the more experienced, underneath the water, the rocks have multiple tunnels with incredible natural rock formations.
Las Caletas
Image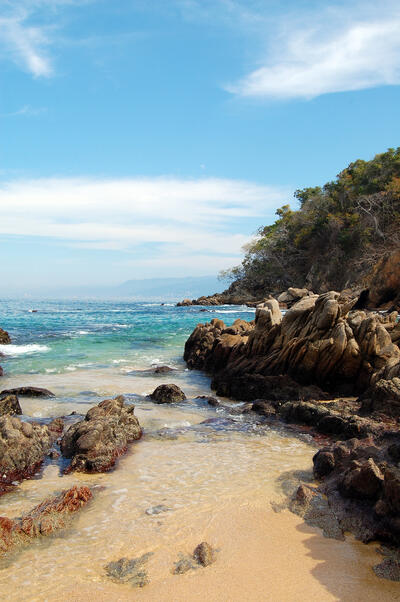 Just south of Puerto Vallarta, Las Caletas is a secluded beach paradise that can only be reached by boat. Surrounded by the jungle, guests truly experience seclusion, making it feel like a hideaway from the world.
Guests can easily spend a day sipping cocktails enjoying the beach or many other activities to explore such as popular water sports include scuba diving, snorkeling, paddle boarding and kayaking.
Image
On land, choose between guided nature walks, yoga, cooking lessons or the spa. Visit the birds and deer sanctuaries, and animal encounters, or families can enjoy kids' area.
It is important to note that this area is restricted, and visitors cannot travel there on their own. This is an all-inclusive experience through a local tour company, Vallarta Adventures, which leases the land from the Chacala Indigenous community.
Canopy tour
Image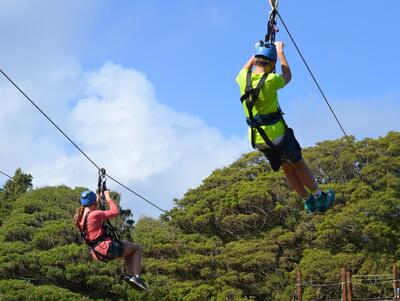 For those who love nature and also a bit of excitement, a canopy tour is a fantastic option to consider. The stunning backdrop of the jungle and mountains provides incredible vistas for this high-energy activity.
What exactly is a canopy tour? It is a zipline tour that has a number of pre-established routes through the tree tops. A popular activity at many port stops, however, Puerto Vallarta takes it to the next level thanks to the incredible topography of the area. With the region's lush jungles and incredible vistas, this is a fantastic experience.
There are several different companies providing tours, also in combination with other activities such as ATVs and river rafting, to make a full day of adventure.
Swim with dolphins in the wild
Image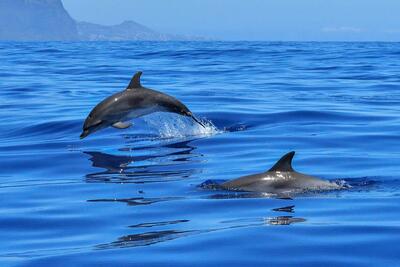 The oceans around Puerto Vallarta are teaming with marine wildlife, including bottlenose dolphins who frequent tropical waters. This area of the west coast is a haven for animal lovers who want to discover the local marine life.
Cruisers can visit these splendid creatures in their natural environment. No pools or closed in spaces, just the wide open Pacific Ocean. Accompanied by biologists, tours visit well-known areas for dolphins, with the opportunity to swim with them in the wild, and other animals such as turtles, and rays. December through March some lucky visitors get to see  humpback whales.
Another benefit, these tours support marine ecology research, giving back to the community.