Located on the tip of the Baja Peninsula, Cabo San Lucas is a popular port of call on many Mexican Riviera itineraries. Originally a fishing village, it has quickly grown to become one of the top tourist destinations in Mexico.
For those cruising to Cabo San Lucas, there is a huge array of activities to fill the day, with many capitalizing on the warm, inviting sea and fantastic weather. The resort city sees little to no rain most of the year, a bonus for any traveler. 
With diverse terrain that includes desert areas, incredible nature, and plenty of seaside locales, the outdoor activities are endless. Alternatively, guests wanting to explore the city, food, and culture, can choose from numerous top-rated excursions.
Here is a look at the top things to do in Cabo San Lucas.
Go whale watching
Image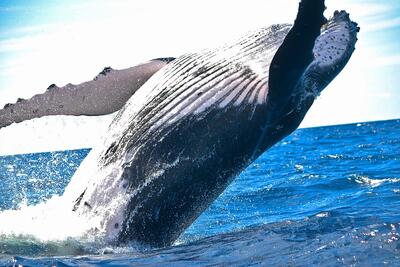 Although this can be said of many ports along the Western Riviera, Cabo San Lucas is genuinely one of the preeminent places to go whale watching. Thanks to its geography, the resort city has a front row view of the migration of these mighty creatures as they travel in and out of the Sea of Cortez.
The best time to see whales is between December to April, with peak showtime in late December and January. Among the top-billed stars are humpback whales, in addition to gray whales and orcas. Some lucky guests get to see blue whales, the biggest animals on the planet, reaching up to as much as 100 feet in length.
Whether you want to get up close in person in a small zodiac boat or prefer the comfort of a larger vessel, there are plenty of options.
Visit a beach
Image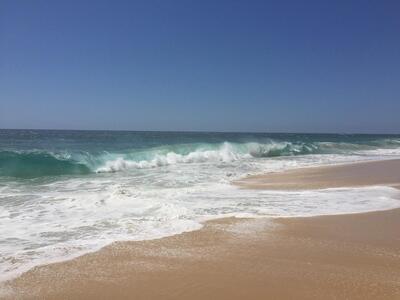 For an easy, relaxing day, visit one of Cabo San Lucas' famous beaches. With 340 plus days of sunshine during the year, it is always a good time to go to the beach, and there are plenty of great ones to choose from. With temperatures averaging in the 80s throughout the year, it's always hot enough to lay out on the soft sand of the local beaches.
Among the best to visit is Chileno Beach, which features crystal clear waters that make for excellent snorkeling and swimming. Alternatively, grab a taxi and head to Medano Beach, another superb choice. With some of the best watering holes and food options, along with plenty of water sports like jet ski rentals, it's a crowd pleaser.
For spectacular views, take a water taxi to Playa del Amor (also known as Lover's Beach), a great spot to sunbathe and enjoy the day. Nearby Divorce Beach is also beautiful but is so named due to the rough water on the Pacific facing area, so best to forego swimming.
Try some local food
Image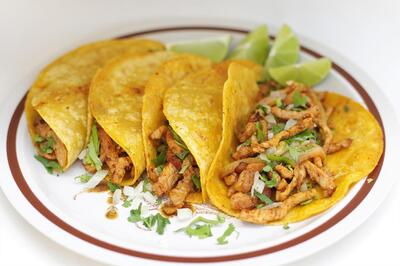 To see a different side of Cabo San Lucas, take a tour or wander around on your own to see what the city has to offer among the many lively culinary establishments. 
Sample some of the outstanding regional cuisine that includes a bounty of seafood, smoked marlin, pitahaya (dragon fruit) and tamales. To wash it all down, try Damiana Liqueur, a herb-based drink made from the leaves of a local plant. Used in ceremonial rituals, the drink has been around for centuries. 
Visiting the local fresh food markets is another way to see everyday life, trying out authentic tacos and other locally made cuisine and food staples. Be sure to take home a bottle of Baja Seasoning.
Spend a day on a boat
Image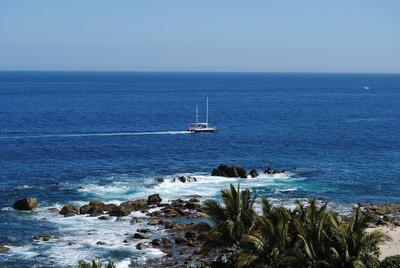 Cabo San Lucas is famously known for the picture perfect El Arco (arch in English), rock formations that erupt from the sea to frame the bay in the most spectacular manner. Although this signature landmark can be seen from the beach, it is best experienced by boat.
There are lots of ways to get there, including sailboats and motorboats, with many offering the option to stop to swim, snorkel and relax.  
Another alternative for families looking to entertain all ages is the Buccaneer Queen, a replica of a pirate ship that heralds back to the golden age of piracy. Re-enacting sword fights and a Mexican feast while onboard, it will keep any potential mutineers out of trouble. 
Enjoy high thrill activities
Image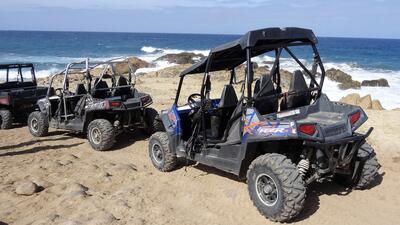 For a high energy, adventure filled day, Cabo San Lucas offers a variety of activities that are sure to please. ATV tours are immensely popular and a great way to explore the deserts and beaches of the area.
A seasoned guide will help you see the off the beat and path gems, with options for solo ATVs or larger four seater vehicles. Some packages even include stops with a zipline for a full day of activity. 
On the water, try out parasailing. Boats will lead you out over the bay to see the rock formations from above, the blue ocean and the surrounding city. Mornings often have the best weather conditions for this activity, a great time to give it a try.
Snorkel
Image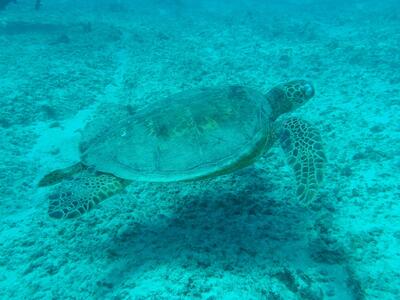 With a flourishing underwater ecosystem and a vast range of sea life, snorkeling is very popular in Cabo San Lucas. Cruisers can make a day of it, kayak out to some well known spots or enjoy it as part of a boat tour.
One highlight is Pelican Rock, where you can snorkel and swim with a multitude of colorful tropical fish against the backdrop of incredible coral. Some lucky guests may even catch a glimpse of some playful sea lions or turtles. 
Ocean temperatures tend to be mild, ranging in the 70s and 80s throughout the year, making it comfortable to partake in water activities of all kinds.
Ride a camel
Image
With a dry, arid climate, the local terrain offers some one of a kind opportunities not always available in other ports. Riding on a luxury camel tour through the desert is a wholly unique way to experience this busy tourist destination.
Guided tours provide highlights of local flora and fauna, local culture, and history while exploring the countryside. 
For a midday break, stop for an authentic Mexican lunch, where you can delight in a feast of local foods. Always a highlight, guests get a chance to sample Mexico's famous national product, tequila, to round out the experience. 
Take in local art and culture
Image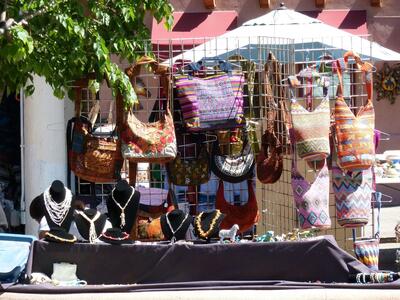 The eclectic vibe of the city center lends itself well to many art galleries, and the city runs an Art Walk in the fall and winter months to highlight local talent. The area is also known for silver jewelry, with lots of handmade pieces, a perfect souvenir.
To get to know about the past, visit the Museo de Historia Natural; the city's Natural History Museum that showcases the area's rich history dating back thousands of years. 
For a fun activity, take a salsa and salsa class where guests learn how to make the traditional Mexican condiment and the famous fast moving dance with lots of laughs. 
Go deep sea fishing
Image
Cabo San Lucas is renowned for its fishing, with the waters being home to a wide range of species. Prized by fishermen, the city is known as the Marlin capital of the world and hosts the Bisbee's Black & Blue Tournament. The legendary competition has been taking place for over 30 years, drawing entrants from all over the world.
There are plenty of other fish in the ocean (as the pun goes), including wahoo and yellowfin tuna. Whether it's a serious day of fishing or fun-filled afternoon, there are charters to suit everyone.
After a great catch, enjoy the local Marina, nearby to the dock. While enjoying some incredible views, enjoy legendary food and drinks at many of the local establishments.
 Visit San Jose del Cabo
Image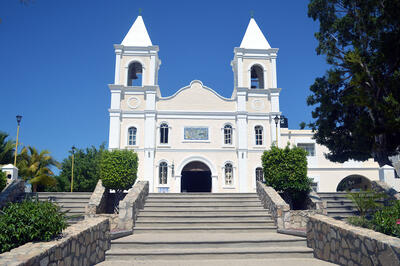 In contrast to the hustle and bustle of Cabo San Lucas, San Jose del Cabo is its quiet sibling. Offering a peak into a more traditional colonial town, it's a quick half an hour from Cabo San Lucas and makes for a great day tour. (The two cities collectively make up the area known as Los Cabos).
Stroll the town's main square or take a step back in time and visit the Mission San José del Cabo, which was built in 1730. Wander around, enjoy some of the excellent local food, shops and galleries.
For those who love birds, a visit to the San Jose's Estuary and Bird Sanctuary is a peaceful way to spend the day. See colorful local plants and wildlife, a side of the region, which can easily be missed in the city.