We share lots of cruise updates and advice here, and this is a weekly roundup of everything you may have missed from this week.
If you are busy but want to keep up with all the helpful cruise advice we share, this is an easy-to-digest look at the recent articles and updates we've shared
1. When you should take a cruise
Image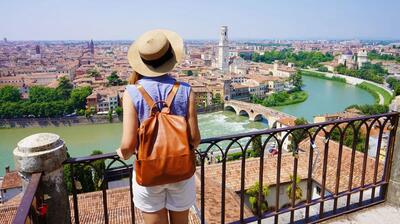 If you are looking to experience diverse cultures, try delicious food and visit historic places, a Mediterranean cruise may be the perfect next vacation for you.
With a smaller sailing season, you may be wondering when the best time to plan a cruise vacation to the Mediterranean is. You should take into account not only the cost of the cruise, but also the weather and overall crowds in your destination. While some say the ideal time is the shoulder season, the "best" time to take a Mediterranean cruise is subjective.
Truthfully, the best time to take a Mediterranean cruise is when it works for you, and we have broken down what it is like when taking a cruise to the Mediterranean at different times of year.
Read more: Best time to cruise the Mediterranean
2. Would you stay in an inside room that has Yacht Club access?
Image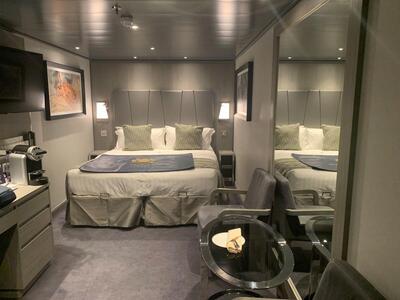 Most people choose an interior room on a cruise vacation to save money to spend elsewhere on vacation.
Chantal recently stayed in an interior room in MSC's Yacht Club that ended up costing almost $4,000. While some people may think that price is outrageous, the room comes with some amazing perks including 24-hour butler and concierge service.
MSC Cruises is offering a new type of cruising option, including a high-end cruise experience in an interior cabin while paying much less than a standard suite across other cruise lines. She gives the full rundown on what this room was like, and whether or not she thinks the splurge was worth it.

Read more: I paid almost $4,000 on MSC Yacht Club inside room. Look inside our 226-square-foot interior suite with 24-hour butler.
3. Do you know which are the oldest Carnival ships right now?
Image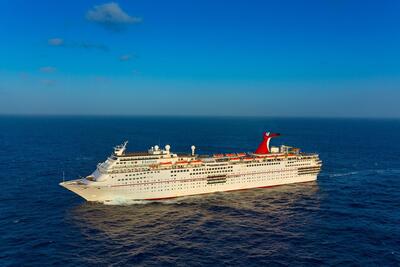 With it's first ship setting sail on March 11, 1972, Carnival Cruise Line has been sailing for over 50 years.
In these past five decades, Carnival, along with the entire cruise industry, has changed dramatically. The newest ships today are competing with one another for the most onboard amenities, attractions and experiences. However, there are still smaller ships in service that can provide an intimate feeling and visit destinations that are unable to accommodate these newer mega ships.
Whether you prefer the newer or older ships, with 24 ships in its fleet Carnival Cruise Line offers something for every type of traveler. We have a breakdown on each of their ships by age.
Read more: Carnival Cruise ships by age — from oldest to newest
4. What is the cheapest NCL cabin like and what do you get for the price?
Image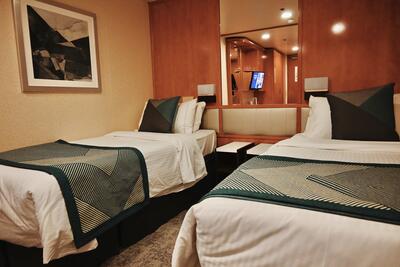 Cruising can often be one of the most cost effective ways to travel.
From unlimited food, entertainment, experiences and more, cruising combines the best of an all-inclusive vacation with the convenience of transporting guests from destination to destination. While cabins onboard cruise ships vary in price, Hayley recently tried out the cheapest stateroom cabin she could find onboard Norwegian Cruise Line.
She explains everything you need to know about what the cheapest Norwegian Cruise Line stateroom cabin has to offer its guests, and her overall thoughts.
Read more: I tried the cheapest Norwegian Cruise Line cabin I could find and here's how it went
5. Easily avoidable issues that disrupt otherwise great cruise vacation plans!
Image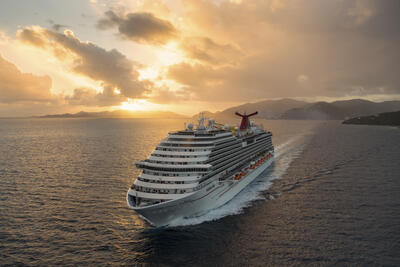 Vacations are meant to be a time to have fun, relax, and escape your day to day life.
When you are spending your hard earned money on a trip, the last thing you want is for it to be a disappointing vacation. Cruises are no different, and without having the proper expectations and taking steps to ensure a smooth vacation, it may not end up being the vacation you were dreaming of.
We have gathered 10 reasons why people leave their cruise vacation feeling disappointed, and how you can make sure that does not happen to you.
Read more: 10 Reasons People Leave Their Cruise Ship Vacation Disappointed
6. How do old cruise ships from the big 3 lines compare?
Image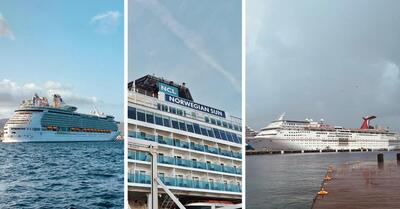 While there are many cruise lines in operation, there are three large cruise lines that often find themselves competing with one another.
Royal Caribbean, Norwegian Cruise Line and Carnival Cruise Line are some of the most popular cruise lines, each focusing their efforts on building mega ships that are more innovative and exciting than ever. However, these cruise lines have large fleets, including older ships catering to a more intimate cruise experience.
Allie shares her thoughts and experiences on the three oldest ships from Norwegian, Royal Caribbean and Carnival.
Read more: Comparing the oldest ships from Norwegian, Royal Caribbean and Carnival
7. Easy ways to deal with motion sickness on a cruise ship
Image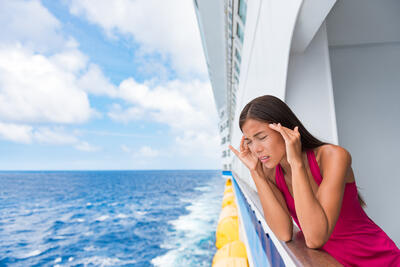 One of the biggest concerns for a lot of potential cruisers is the thought of getting seasick while onboard.
This is a valid concern, as you do not want to spend your vacation time feeling ill. Luckily, there are ways to prevent feeling seasick while cruising, and it is not as common as you may think.
Here are the best ways to not only relieve motion sickness, but also help avoid it so you can have the best cruise vacation ever.
Read more: How to avoid cruise motion sickness
8. What you get for a cheap cruise on MSC Divina
Image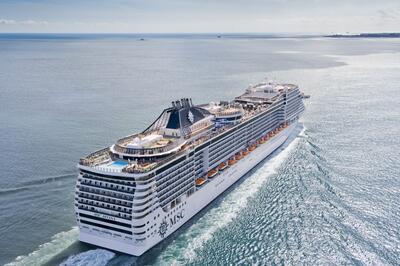 Chantal recently found a deal too good to pass up for her first sailing onboard MSC's oldest ship, the MSC Divina.
A four-day cruise fare, including wi-fi and drinks, totaled only $185 per person. As this cruise was a quick add-on to another trip she was taking, she decided to take the plunge and book this low fare without doing much research.
While this sailing was a bargain, there were certain things that were not what Chantal was expecting. She takes you through her four days sailing on MSC's oldest ship in the Caribbean and if this low fare was worth it or not.
Read more: I went on a 4-day MSC Cruises cruise to The Bahamas. It cost $185 per person, and I'd definitely do it again.
9. How to prep so you have the basics readily available!
Image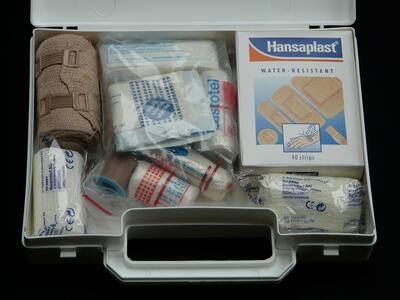 While cruise ships do have medical facilities onboard, there are certain things you want to be prepared with when going on your next cruise vacation.
A do it yourself (DIY) first aid kit is a great travel essential to help ensure that you are ready for your next vacation. Since cruise ship medical centers are not open 24/7, and can often times be out of the way for minor needs, it can be convenient to have some supplies in your cruise cabin.
We have compiled a list of items that you can use to create a DIY first aid kit for your next cruise.