Princess Cruises will have early access to new satellite internet access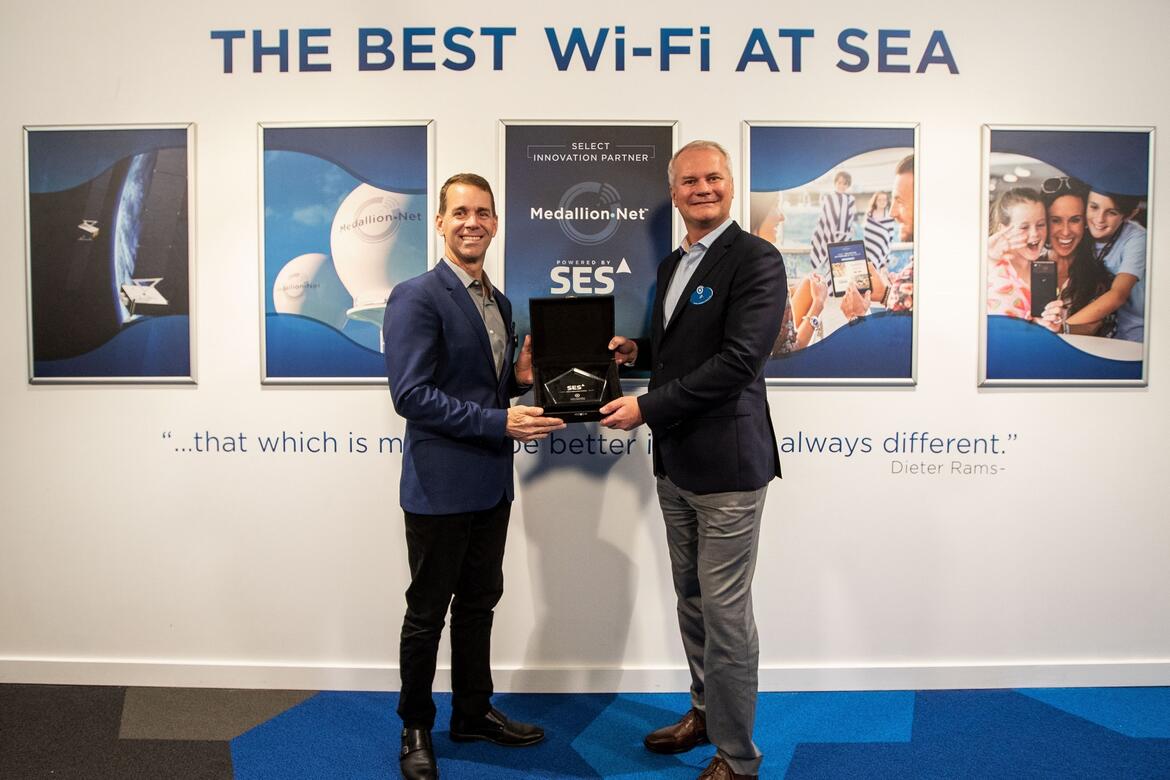 Princess Cruises announced a new partnership with SES to provide the cruise line early access to O3b mPOWER network augmenting the Princess MedallionClass experience as it scales across the fleet. 
The new satellite network promises to deliver "unmatched and ubiquitous global Wi-Fi service levels", as well as "seamless land/sea digital experience enablement".
Princess MedallionClass, which is enabled by the OceanMedallion and powered by SES, will be the first cruise ships to access SES's ground-breaking O3b mPOWER satellite-based communications system. The SES brand will also be incorporated into the OceanMedallion, further symbolizing the integrated relationship.
The new partnership between SES and Carnival Corporation is now expanded through 2023.
Throughout 2020, Princess Cruises will host a series of events leveraging MedallionNet powered by SES to showcase the functionality.
February 11, a record-breaking Vow Renewal onboard the Regal Princess, Royal Princess and Crown Princess will be shared with loved ones around the world during a massive pre-Valentine's Day ceremony.
March 29, Grand Princess will become the first Princess MedallionClass Ship sailing exclusive Hawaii itineraries.
June 15, Enchanted Princess will join the MedallionClass fleet.
August 16, Emerald Princess will become the first to transform into a MedallionClass ship while sailing Alaskan itineraries.
October 20, Coral Princess launch event from Los Angeles.
December 20, Island Princess transforms into a MedallionClass ship and will be the first fully connected cruise ship to sail in the Middle East in early 2021.