On Saturday, June 5, Celebrity Millennium -- the first mainstream cruise ship to allow American passengers in more than a year -- will depart from St. Maarten for a seven-night voyage. If all goes well (more on that shortly), I'll be bringing you firsthand updates on everything from pre-cruise requirements and health checks at the terminal to what it's really like onboard.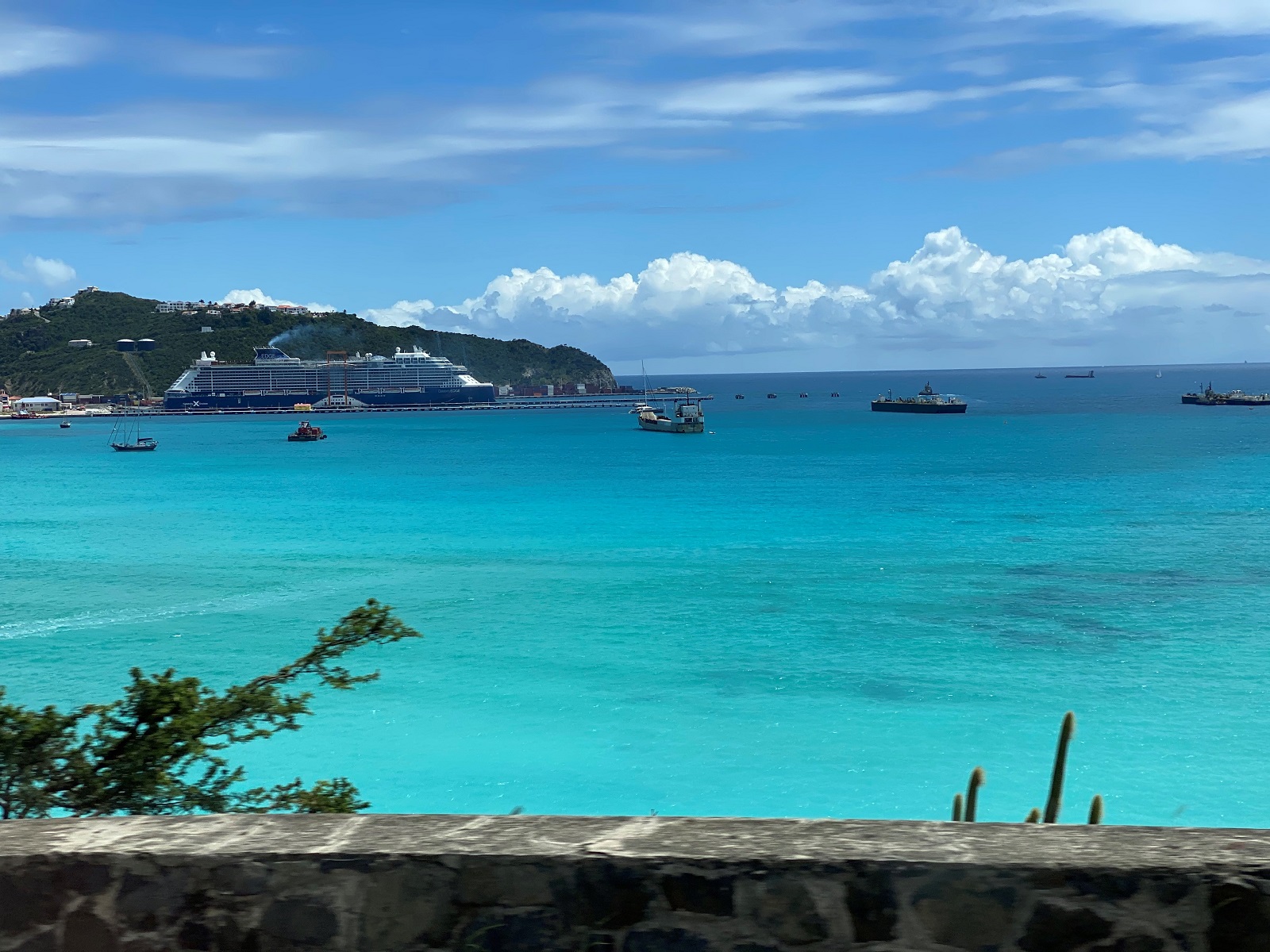 Why I chose this cruise
I booked this sailing because, quite simply, I'm itching to cruise, and I wanted to be one of the first back onboard. I'm curious to see what the "new normal" is like. How will they handle dining and entertainment? What's the deal with mask wearing? And will we really have to book excursions through the ship?
Additionally, the itinerary had a certain symbolic appeal to me. My last voyage was the International Women's Day sailing on Celebrity Edge in March 2020 with Captain Kate McCue and her amazing all-female bridge team. I disembarked in St. Maarten on the last day the port was open and just two days before the cruise industry completely shut down. Somehow, it seemed like another Celebrity cruise out of the same place was a fitting way for me to kick things off again.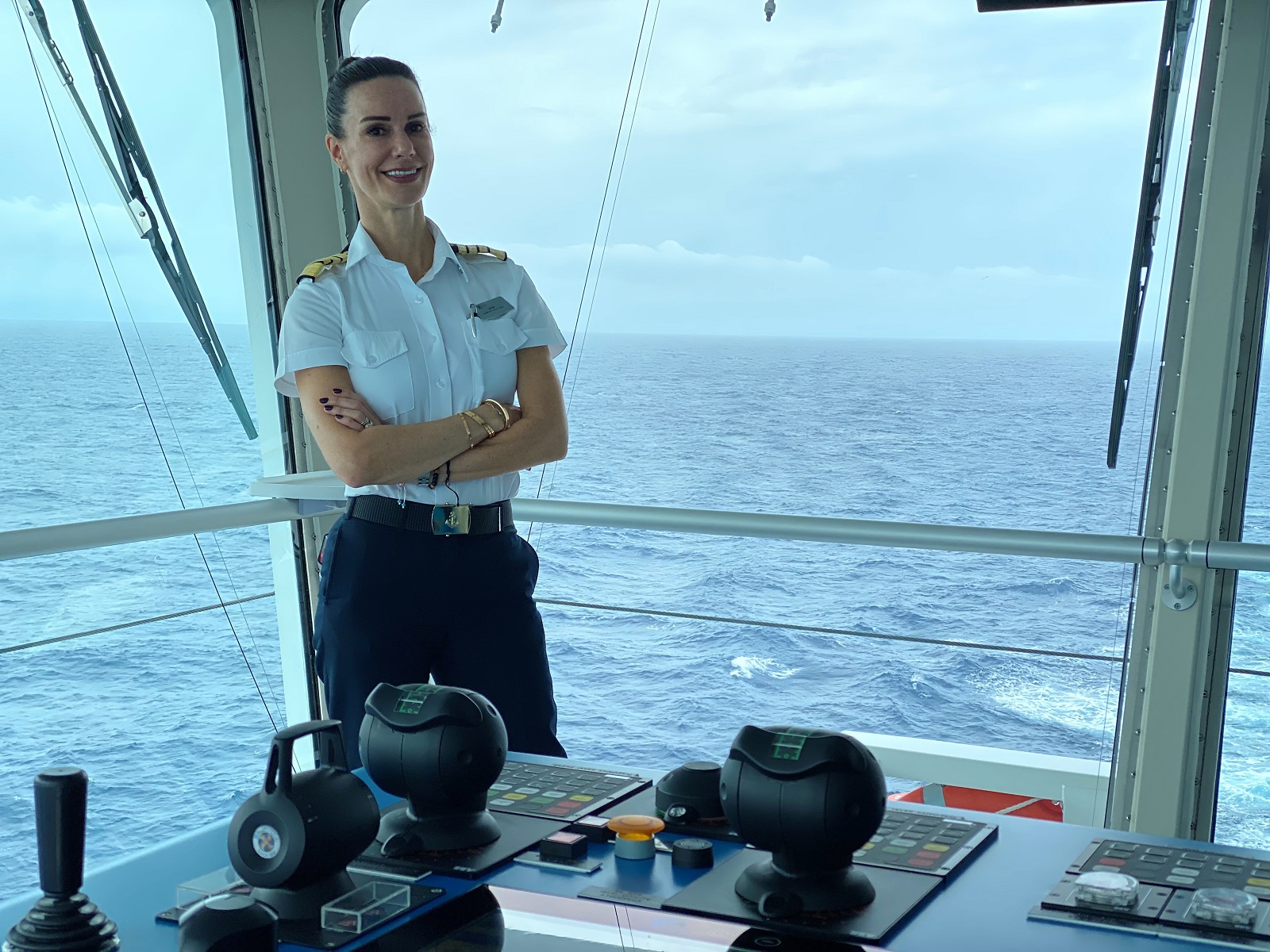 What I've done to prepare amid changing requirements
So, why do I say "If all goes well, I'll be sailing"? Cruising post-pandemic is new to everyone -- cruisers, ports and cruise lines. As expected, the situation changes daily, affecting what's required of passengers in order to board.
As of May 29, St. Maarten was requiring negative COVID-19 PCR test results no more than 120 hours (five days) old in order to enter the country, but Celebrity was not requiring vaccinated passengers (everyone 16 or older) to show test results at the cruise port as a condition of boarding. With that in mind, I scheduled my test at a local pharmacy for June 1 -- four days ahead of the sailing date.
On the day I was set to be swabbed, Celebrity changed its tune, due to new port requirements, and sent an email announcing it would require negative PCR results that were no more than 72 hours old (a problem for anyone who had been tested earlier that day or the day prior).
Luckily, I saw the email in time and was able to reschedule my appointment for the following day to comply with the 72-hour window. However, now I'm crossing my fingers and hoping that my results (which I'm told could take up to five days to come back) will be returned before I catch my flight out Saturday morning.
Others on my sailing weren't so lucky and rushed to secure a second round of tests, which aren't cheap. (The least expensive I saw was $140 if insurance doesn't cover it.) Celebrity tells us that passengers will be allowed onboard with antigen tests, provided free at the terminal, if their PCR results have expired by the time they get there.
And these aren't the only hoops to jump through. St. Maarten requires travelers coming into the country to fill out Electronic Health Authorization System (EHAS) forms prior to arrival, but in order to do that, we first have to have our PCR results back.
Additionally, anyone staying in St. Maarten before or after the sailing, or anyone who isn't going directly from the airport to the cruise port, is required to purchase an EHAS Visitor Protection COVID-19 insurance plan.
My plans ashore
Just yesterday, I received another email from Celebrity, announcing itinerary changes. Thankfully, no ports have been canceled, but all three -- Aruba, Barbados and Curacao -- were rearranged. This obviously presents a problem for anyone who has independent excursions booked.
Old itinerary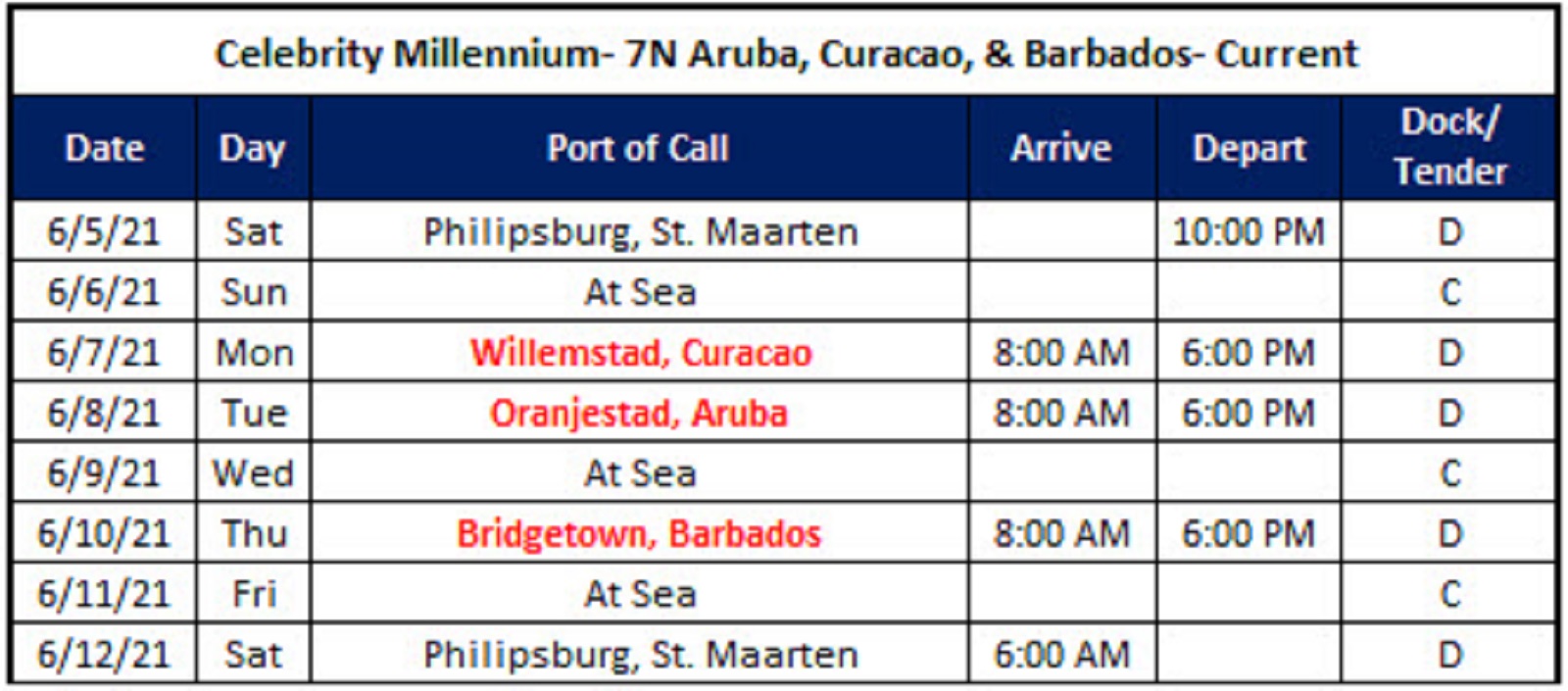 New itinerary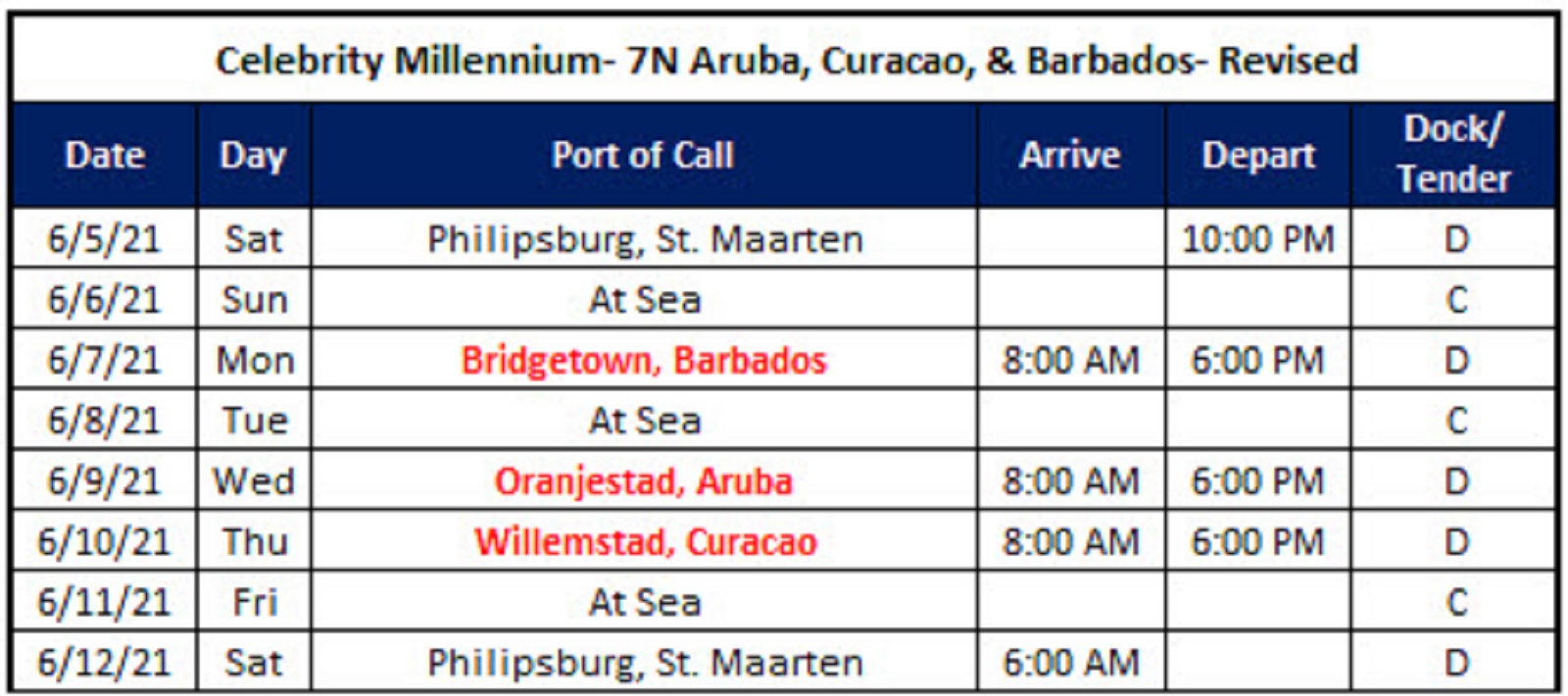 The email also confirmed that we'll be allowed to tour independently or walk around on our own in Aruba and Curacao but not in Barbados, which will now be the first port of call.
For that reason, I'll be booking a ship-sponsored shore excursion in Barbados. Assuming the rules continue to allow for it, I'm planning to spend one of the two remaining port days exploring on my own and the other on an independently booked tour so I can let you all know what each experience is like under the current conditions.
My plans onboard
This trip is mainly vacation for me, which means that I'll be spending most of my four sea days relaxing and enjoying the ocean breeze, but that doesn't mean I won't be keeping my eye out for what's happening around me.
Mainly, I'm curious to know if and how new restrictions could affect the social nature of cruising. Will strangers still be allowed to sit together at dinner? What will capacity limitations look during theater shows or at bingo? Will gatherings like the solo travelers mixer and Cruise Critic Meet & Mingle still happen? And will I actually be able to see who my fellow cruisers are, or will there be a lot of masks? (The cruise line isn't requiring them, but ports might.)
Per my usual preferences, I'll probably attend several trivia sessions, inserting myself onto teams of strangers; do some reading on my balcony; frequent the gym to burn off an endless intake of pina coladas, pizza and soft-serve ice cream; and obsess over whether or not I've taken enough photos to fully capture the vibe.
Check back Saturday evening to see whether I actually make it onboard.